Azania Mosaka biography: daughter, age, parents, boyfriend, divorce, 702
Azania Mosaka is a sensational and respected TV and radio presenter in South Africa. Her energy is as contagious as her laughter. Her sense of style is as elegant as her flawless body and skin tone. To say the least, she is very amazing. Azania Mosaka biography is compelling. It comprises a journey of a woman who has risen from a poor background to become one of the most influential people in the world. This gorgeous lady has an inspiring story of hardships involving divorce among other issues. Read on to get to know her better.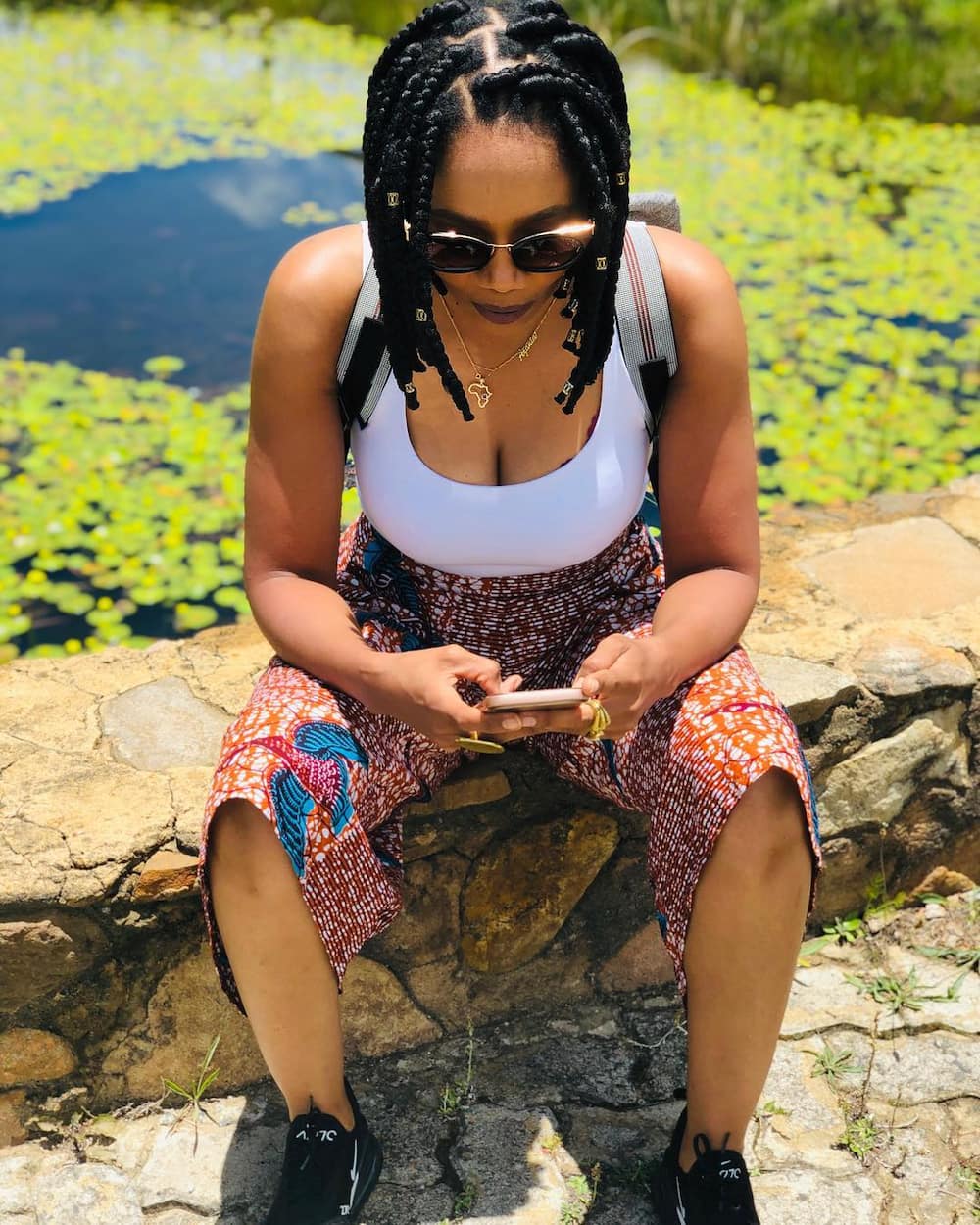 Azania's fame spread after hosting a vibrant and engaging show on Metro FM. The name of the show is 'Route 326'. Her incredible personality draws in most listeners and viewers. Family issues like her divorce and her daughter's latest scandal have put her under public scrutiny. Despite this, she always comes out of these messes as a strong woman. This media personality is living her dream, having made a considerable net worth from her career. Let us take a look at Azania Mosaka biography below to learn more about her.
READ ALSO: Dj Zinhle biography: boyfriend (AKA), house, age with pictures 2019
Azania Mosaka age and upbringing
Azania's very fit body and youthful skin will make you doubt her age. Allow me to surprise you; Mosaka will be turning 41 on the 18th of this month. She was born in Pimville; Soweto on April 18th, 1977. Azania was raised by a single parent. Her mum, who was a nurse, raised the three of them single-handedly. She taught them how to cook, an interest she followed later on in her career. She has a cooking show on Saturday midday on SAC3.
Is Azania Mosaka a pilot?
Recently, Azania started taking lessons in piloting. In an interview, she said that, as a child, she had the fantasy of being a pilot. Due to lack of funds, she was unable to pursue the course as it was very expensive. She decided to actualize her childhood dreams now that she can afford to do so. She is not a certified pilot yet, but soon she will be after her training is done.
Azania's family and personal life
You will agree with me that divorce is a harrowing experience. Azania got married to Tony Ndoro in 2005. Tony happens to be in the same media industry as Mosaka. He is a supersport rugby anchor. The relationship was seemingly good a while after the wedding. Later on, the couple started experiencing some personal disagreements, which led to divorce in 2011. The couple had by then been blessed with a baby girl who is called Shamiso Mosaka. Shamiso is 20 years old at the moment and looking forward to pursuing a career in media like her mum.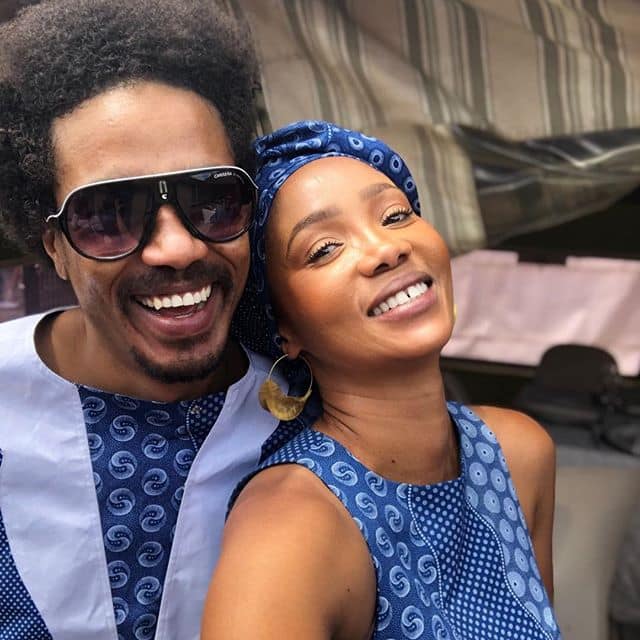 Azania Mosaka's boyfriend
Currently, Azania allegedly has a boyfriend by the name Sizwe Dhlomo. The two are shy about sharing their personal life on social media; therefore, no one is certain about the status of their relationship. Azania has been spotted a lot in "Capello restaurant" that Sizwe owns. It is most likely that they keep the state of their relationship undercover because Azania is six years older than SIzwe. This could arouse a lot of criticism, which they would rather avoid.
Shamiso Mosaka
"Cyberbullying is very wrong, and no one should be a victim." Those were the words of Shamiso's mother in an interview. This was after she was asked to comment about allegations on her daughter. The allegations claim that in a drinking spree, Shamiso and others in a prostitution ring were booked to entertain the Migos while on his stay in South Africa. Shamiso denied the claims, dismissing them as baseless. Her mother most importantly supported her on this.
Azania Mosaka education and career
This very renowned media personality attended the University of Witwatersrand where she took a Bachelor's degree in commerce. She knew she wanted to be in the media which led her to further her studies in Vega School of Brand Communication. Azania began her media career journey in 1996 by co-hosting for a youth talk show popular as "The Joint" which aired on CCV. She then moved to London and began working from there. She stayed there for three years before returning to South Africa.
Soon after settling back in South Africa, she got the opportunity to work as a presenter for a show known as "Bassiq." The show hosted many soapie's stars for interviews that Azania did. While still doing that, Mosaka worked as a host for a show called Backstreet live that was aired on e.tv. The media genius also produced Glen Lewis' show on Metro FM called "The Ride." Her fans also appreciate her contribution to shows like Total Bliss and The Sound of Breakfast.
Recently, she was given a chance to host "Real Talk", which is a transforming show on issues facing us all in general. The talk show was initially being hosted by Anele Mdoda who resigned close to the end of the season. Azania was selected to take over, but the show was canceled soon after the season. Mosaka claims that she was only there until the end of the season since Anele had resigned in the middle of the season.
READ ALSO: Buhle Mkhize; biography, husband, career, rumours and video
Azania's hairdo
Azania has been rocking the latest hairstyles. These styles illuminate her face and enhance her natural beauty, making us a little jealous of the queen. She is not selfish in sharing her natural hair routine. She shares this skin care and hairdo routine on her Instagram page. Check the products on the link to learn more about the skin care technique.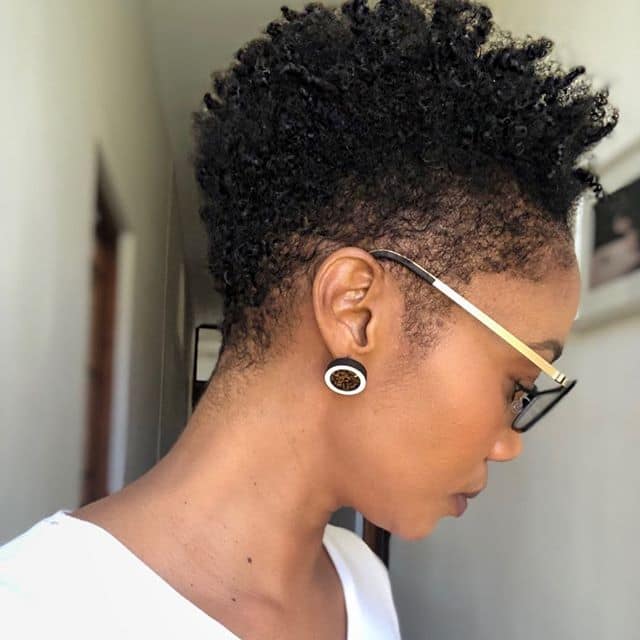 Azania Mosaka 702
After leaving Power FM where she hosted a show called "Power Lunch," mosaka joined 702 as a presenter on every weekday. The Azania Mosaka Show brightens up the afternoons with discussions on contemporary issues in our lifestyle. This woman has a rare way of dealing with discussions on disturbing topics such as protests in higher institutions of learning. In addition, she handles critical matters like mastering mathematics and understanding the Bible.
Azania Mosaka biography is indeed a legendary story. It takes a good heart to help people and still stay humble after climbing the social ladder. It is impossible not to love and support such members of the society—such people like Azania who crave to make a difference everywhere they go. Judging by her huge following on social media pages like Instagram, her influence especially on promoting local brands is undoubtedly helping the economy a lot. Azania has earned her place as a true African hero through the impact she has created.
READ ALSO: 15 best Idris Elba movies ranked
Source: Briefly News