These are the best amusement parks in South Africa
Amusement parks in South Africa will have you wishing for more. They have been set up to meet your entertainment needs with precision and accuracy only appreciated by those who love life. These parks range from water-themed parks to parks with great views.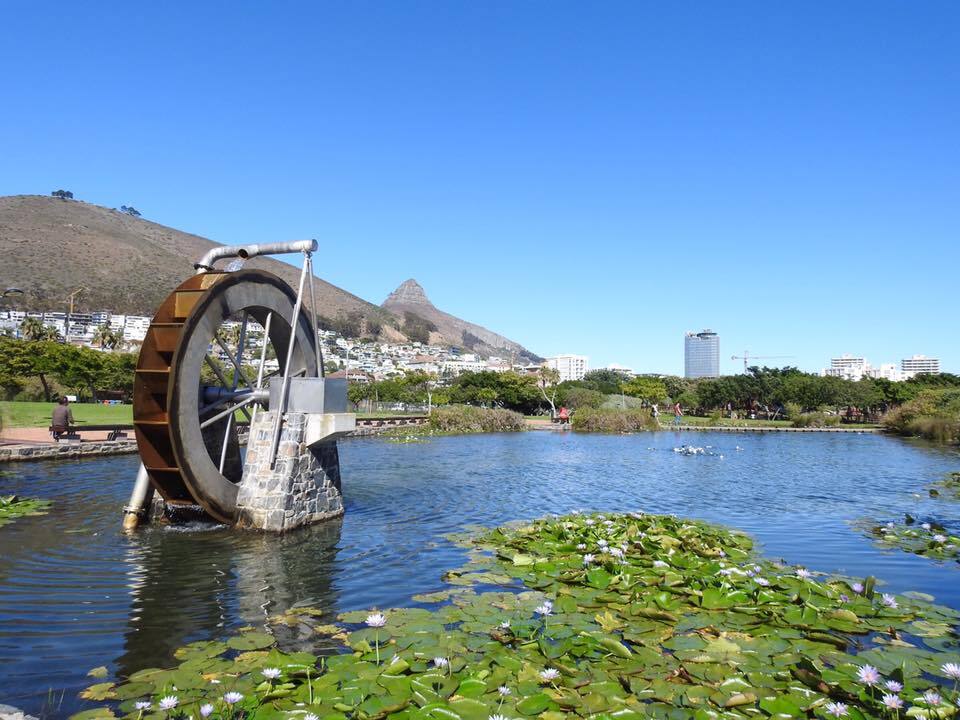 You can easily find water parks in Gauteng, just as you can find water park Cape Town.
Amusement parks in South Africa, or theme parks, are among the best places in the world. They are a dream destination for anyone who loves outdoor fun events. And you will easily wish for a day out with family or friends in these parks. There are many popular and fascinating destinations for entertainment as well as for educational and historical purposes such as the Goldrush. This article has picked some of the best amusement parks found in South Africa that are exciting and adrenaline stimulating for a whole day out.
READ ALSO: Scottburgh Caravan Park rates, images and fun activities
Gold Reef City, Johannesburg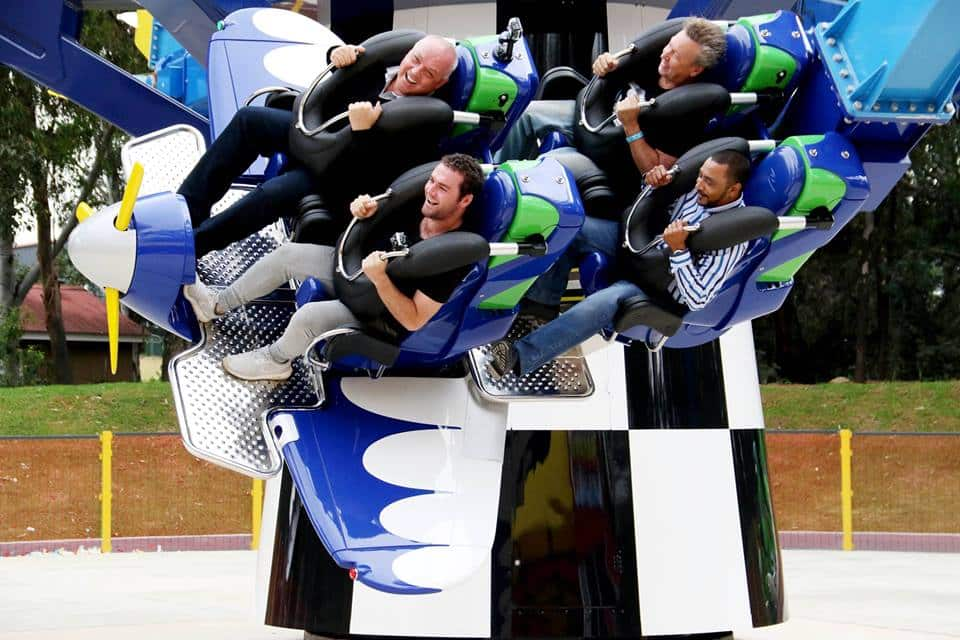 It is arguably the best water park in Johannesburg that hosts a spectacular opera house and a state of the art movie-theatres; helicopter rides, and thrill-seeking roller coasters. Few of the best roller coaster rides are the Golden loop, which is about 40m high, and its speed is up to 85km/h, the Tower of Terror, which has a 90-degree 50-metre drop into an open shaft, and the popular Anaconda. Other attention-grabbing attractions include the museum, speciality stores, an underground mine tour, and a number of restaurants offering both indigenous and international meals and drinks. The Giant Wheel, high view site offers the best aerial views.
Sun City Theme park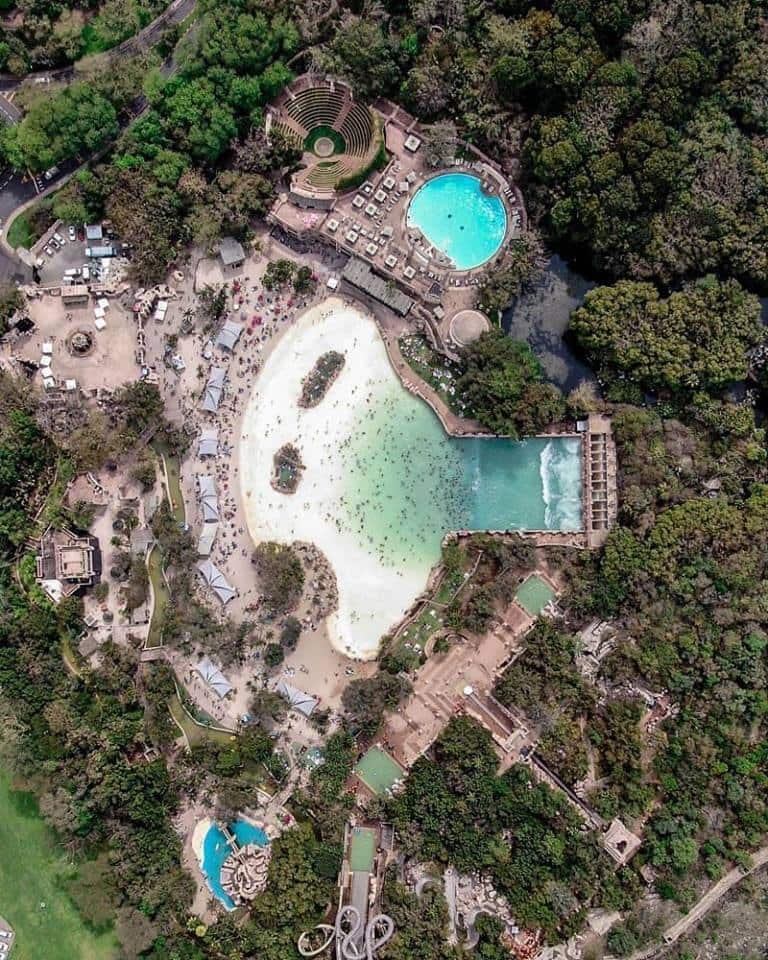 This is an iconic luxury spot found within the Sun City resort complex. It is one of the theme park worlds that offers numerous fun attractions including two themed parks, Kamp Kwena, and Valley of Waves, for a non-regrettable family experience. Kamp Kwena is the best location for kids having alternative fun activities that include trampolines, mini-motorized cars, adventure golf, petting zoo, and other children park activities.
The valley of Waves contains a common big wave pool, decently lined by the beach, the Roaring Lagoon, and rides like the Temple Courage, which has a 17-metre drop down, vertical slide for water lovers. This delivers a breathtaking new experience. The Sun City Theme park is usually closed during May and July for renovation purposes.
uShaka Marine World

UShaka is one of the water parks in Durban that features an underground aquarium and an award-winning dolphin and seal shows in the stadium. This water park is known for high-speed water-slides and also palm-lined pools, a scuba dive lagoon, and a collection of reptiles and arachnids in the Dangerous Creatures' section.
The water park also has a shipwreck of a 1920 cargo ship. A unique shopping experience awaits visitors at the Village Walk plus an open-air section for restaurants offering many native and tourist-attracting goods and services and speciality stores.
Ratanga Junction, Cape Town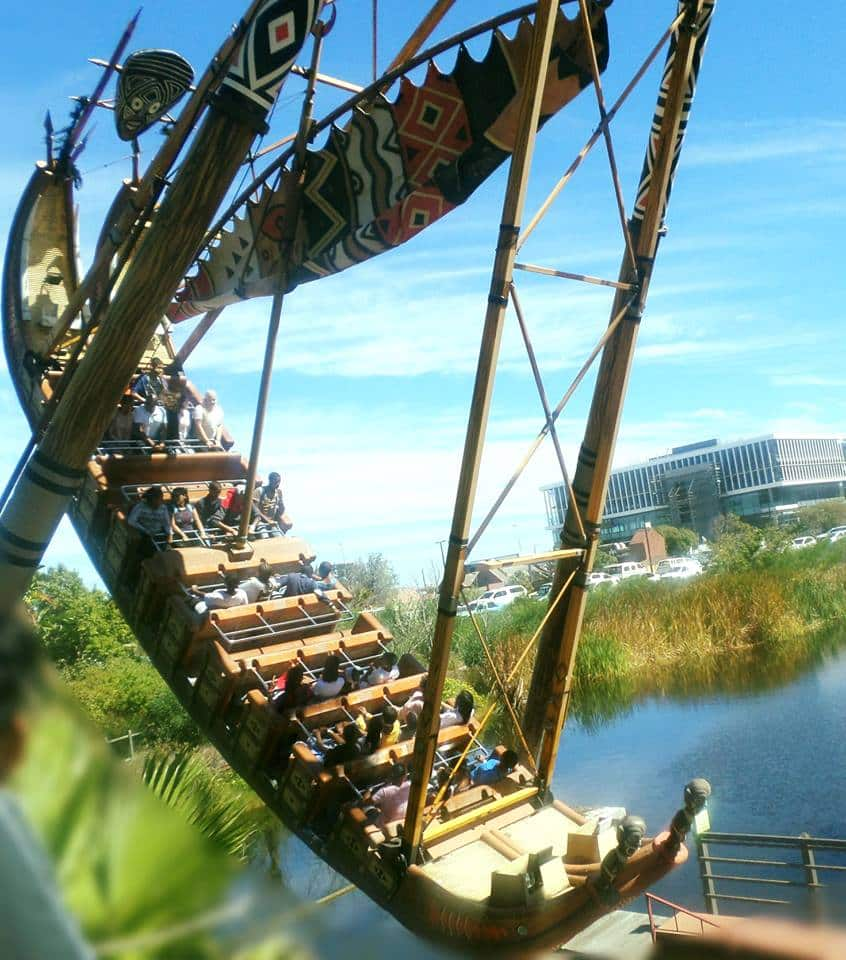 It was opened in late 1998, and it offers the hottest entertainment options for both kids and family rides. It is one of the fun parks in Cape town located at Century City.
This amusement park has been entertaining Capetonians for about 19 years and is currently closed for renovations. It features over 30 attraction sites with 23 rides for small children and adults. Merry-go-rounds stations, exclusive fascinating and exciting adventures, and also the roller-coasters are worth mentioning. It is a dare-devil, frightening experience. Be prepared to experience a ride worth your while in the roller-coaster at the Ratanga theme park.
Other attractions at Ratanga Junction include a train or boat trip, snake and bird shows, and five-star restaurants that offer unique, affordable meals for families to quench their appetite. Others are the Cobra ride, which is 32-metre high with turns and twists speeding at around 100km/h, Monkey falls-highest log drop, and the Crocodile gorge. All these make up a list of amusement activities during hot summer seasons in South Africa. For the adventurists, a way through the dense foliage on a natural landscape and the Diamond devil run mine train are also available.
Other popular attractions sites in Cape town include the Bugz family play park, Water World strand, Cool running's, the Cape wheel, Adventure land, Milnerton water park, etc.
The Warehouse, Durban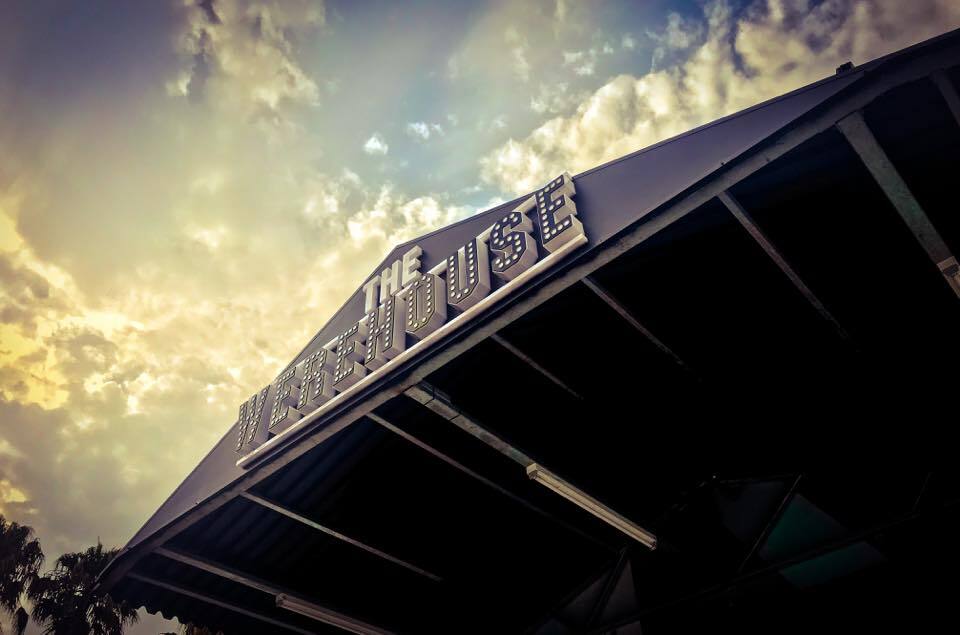 Situated at Gateway's Theater of Shopping, there is a popular spot that prides itself in two stimulated waves combining all board sports for everyone. The warehouse offers the biggest South African skate park and an indoor climbing wall that is 23 metres tall. There are also seven water slides including two medium tubes, two-lane speed racers, and a 180-metre Spaghetti Junction Supertube. There are other two baby racers.
For those who love wheels, Pumptrax offers a unique experience to push bikes, mountain bikes, skateboards, roller skates, a popular 250-metre asphalt track, and other exciting attractions. This water park has a supply of different foods and wines. The Concert Arena hosts both local and international artists.
READ ALSO: Lalanathi Caravan Park entrance fee, images, and fun activities
Water theme parks in Gauteng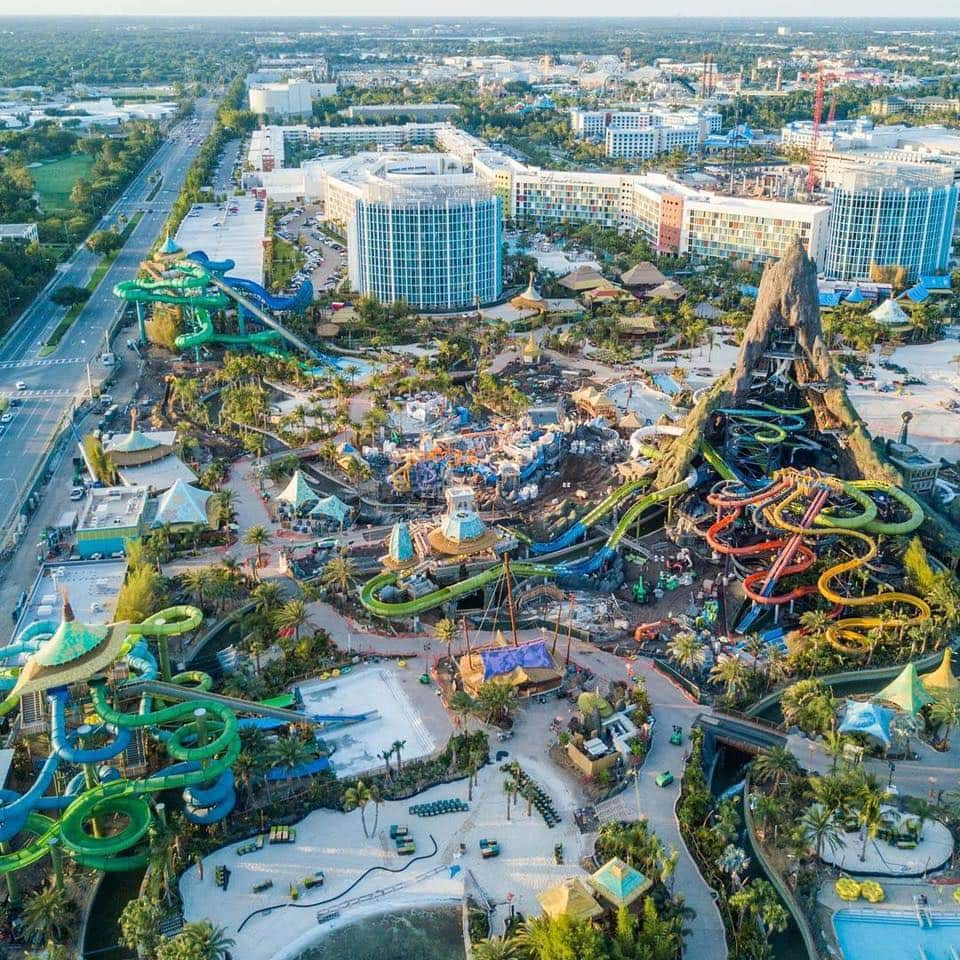 The landlocked province of Gauteng boasts of some of the best water parks in South Africa. The parks include the Aquadome, ZambiBush Resort, Stoke City Wake Park, Pines Resort, and the Wild Waters Boksburg. The Aqua-dome has a temperature controlled indoor arena plus six heated pools, a fun shipwreck, and water-slides.
ZambiBush resort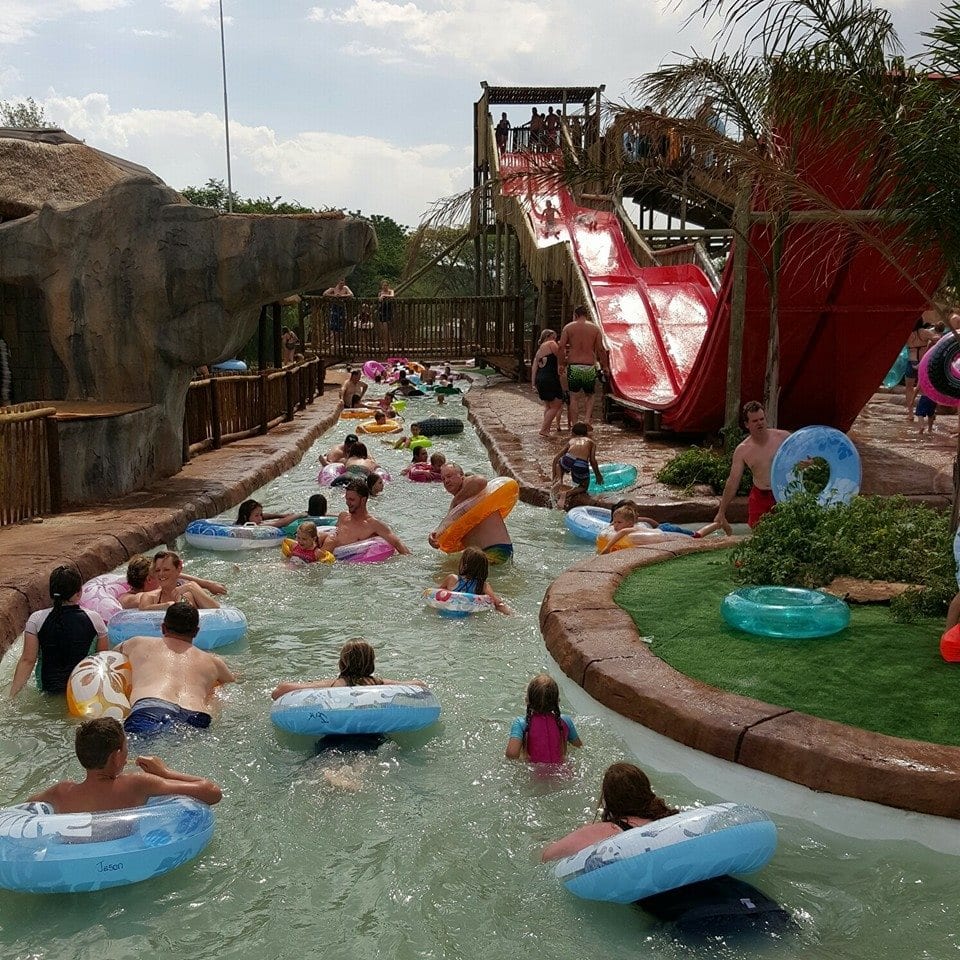 ZambiBush resort hosts a swimming pool suitable for kids and family, playgrounds, a petting zoo for animal lovers, and water slides for board sports. It is located in the northern environs of Pretoria, a place called Kenley. The resort has other facilities including the farmyard for animal lovers and a Braai.
StokeCity Wake Park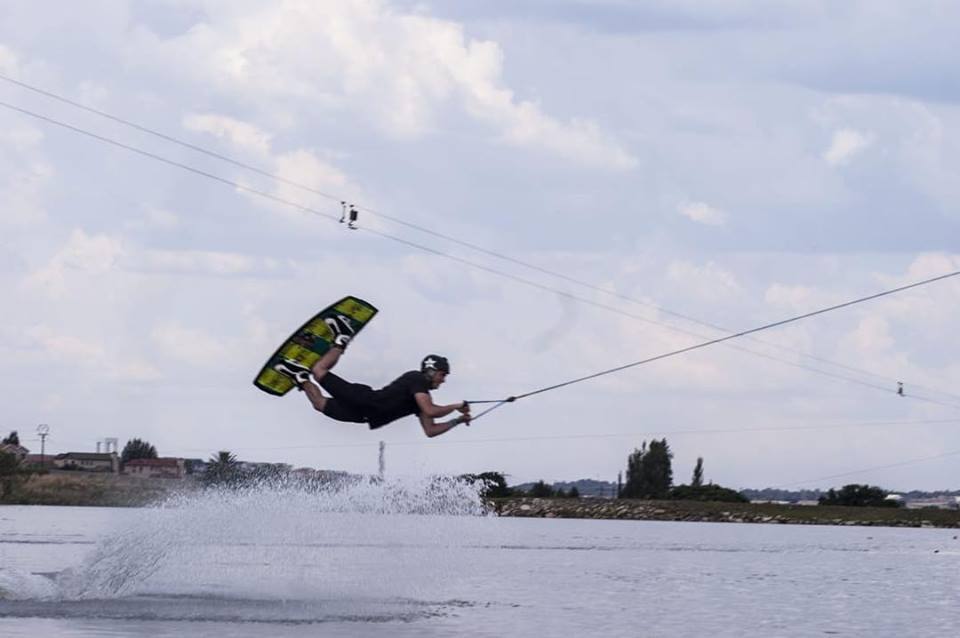 StokeCity Wake Park is found in Midrand, and it offers a pleasurable experience for the whole family at a pocket-friendly price. The park is divided into sections comprising of the Cable Park for water skiing, wakeboarding, and kneeboarding, where partakers are drawn out at a high speed by the cable system. Other common events include stand-up paddling and an aqua park.
Wild waters Boksburg
Wild waters Boksburg is a popular and long-running water site that has attractions comprising of water slides, a children tube, and a tube slide for picnics. The Pines Resort, on the West Rand location, is a place to be for water slide events along with the swimming pools. Braai facilities are also available plus a mini-restaurant that provides food and drinks.
South Africa's long list of popular amusement parks cannot be exhausted extensively with other notable places including Plett Puzzle park, Splash Water world, and Wild Waves Water Park in Kwa Zulu-Natal, Adventure Land in Plettenburg among other parks.
READ ALSO:
Margate Caravan Park rates, images, accommodation and fun activities
30 interesting facts about South Africa
Zimbabwe has sold over 100 innocent elephants to China and Dubai
The best camping sites Durban
Source: Briefly News