Miguel Ángel Félix Gallardo: The life and death of Mexico's notorious drug-trafficker
Miguel Ángel Félix Gallardo used to rule Mexico's drug business under the Guadalajara Cartel in the 1970s and 1980s. The business thrived because he had the backing of people in government. However, the drug empire he had built for about two decades came tumbling down in the late 1980s after the cartel was linked to the brutal assassination of a special Drug Enforcement Administration agent.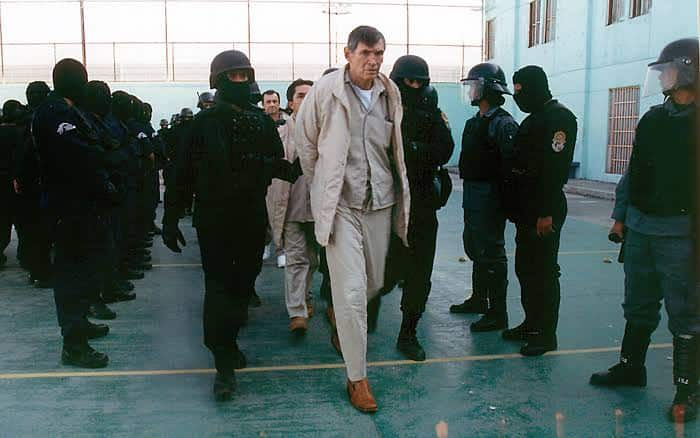 After the fall of Miguel Gallardo's drug organizations, many other cartels were formed that started war amongst themselves, leading to numerous cartel killings. Gallardo's arrest also led to the exposure of the rampant filth and corruption in the CIA, the police force, and among politicians. Here is the story of the rise and fall of El Padrino.
Profile summary
Full name: Miguel Ángel Félix Gallardo
Nickname: El Padrino (The Godfather)
Date of birth: 8th January 1946
Miguel Ángel Félix Gallardo age: 74 years in 2020
Miguel Ángel Félix Gallardo height: 1.8 m
Nationality: Mexican
Occupation: Druglord
Criminal status: Incarcerated
Personal life
Felix Gallardo El Padrino is a native of Culiacan, Sinaloa, Mexico. His professional background is business-related, but he joined the Mexican Federal Judicial Police as an agent at 17 years old. He later worked as a family bodyguard for Leopoldo Sanchez Celis, the then Governor of Sinaloa State.
Drug trade
El Padrino was introduced to the art of drug trafficking during his time as the bodyguard of the Sinaloan State governor. He joined the drug trade of Pedro Aviles, a fellow bodyguard. Later in the 1970s, he formed the Guadalajara Cartel together with Ernesto Fonseca Carrillo and Rafael Caro Quintero after the death of Pedro Aviles.
The trio almost monopolized the drug trafficking trade in Mexico until the late 1980s. It is believed that Guadalajara raked in more than $5 billion per year from the business.
The boss of the 1980s Mexican drug lords worked with people who understood the trade well. Miguel Ángel Félix Gallardo and Pablo Escobar, the head of Colombia's Medellin Cartel, formed an alliance to traffic cocaine into the USA. The infamous El Chapo also worked for him as a chauffeur and as the person in charge of drug logistics.
Eventual fall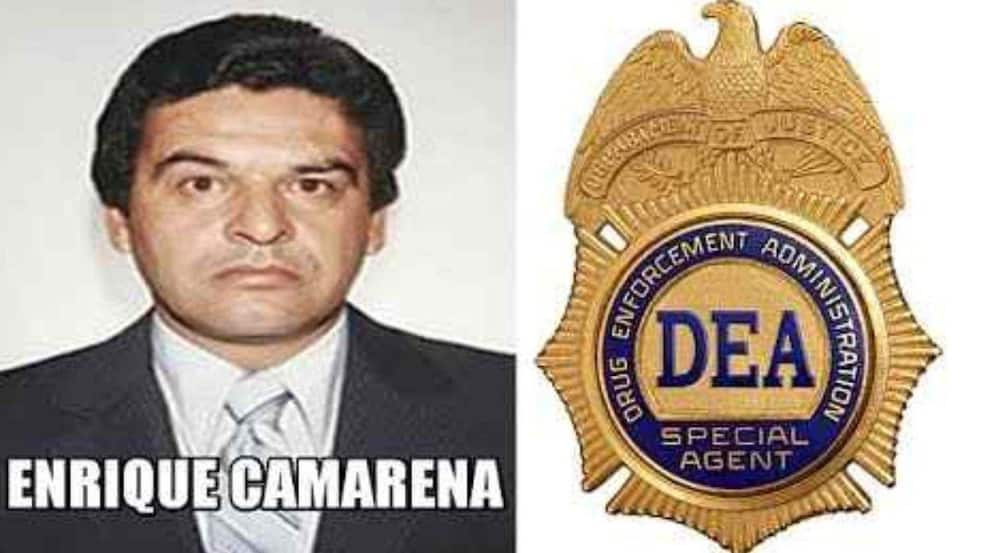 The cruel execution of Enrique Kiki Camarena Salazar, an undercover DEA (Drug Enforcement Administration) agent, in 1985 sparked anger in the DEA. This led to Operation Leyenda, an extensive DEA homicide investigation in Mexico. He was eventually caught in 1989 in a clean federal operation since no shots were fired. He was sentenced to 40 years in jail for Camarena's murder, numerous violent crimes, drug smuggling, and racketeering.
In 1993, he was taken to the Altiplano maximum-security jail but was shifted to a medium-security jail in 2014 because of his deteriorating health. In 2017, the drug lord was sentenced again to 37 years in prison and a reparation payment equal to $1.17 million for Camarena's murder.
Before going to a maximum-security jail in 1993, he remained the Guadalajara drug trade kingpin while behind bars. He controlled the activities via telephone. To make the trade more efficient and more challenging to be eradicated by the authorities, he divided the trade under his control among his nephews, nieces, and business associates. However, he lost all control after moving to Altiplano. Other bigger and bloodier cartels emerged, leading to uncontrollable massacres in Mexican towns.
Miguel Ángel Félix Gallardo net worth
At the time of his arrest, the Godfather had an estimated net worth of over $500 million. This included at least 50 Miguel Ángel Félix Gallardo houses, 200 ranches, a real estate company, a pharmacy, Miguel Ángel Félix Gallardo hotel, among other property.
Frequently asked questions
The role of El Padrino in Mexico's drug trade was unmatched. He managed to bring all the drug lords together, and his loss of control led to a bloodier trade among the remaining traffickers. His life story and career have inspired the creation of movies and shows. The Narcos: Mexico, a Hollywood series on Netflix, details his life. Here are some of the frequently asked questions about the notorious drug trafficker.
Where is Felix Gallardo today?
He is serving part of his 40-year sentence at a medium-security jail in Guadalajara. He moved here from a maximum-security jail in 2014 because of his failing health. In February 2019, he was denied his request to finish his sentence under house arrest.
Did Chapo work for Felix Gallardo?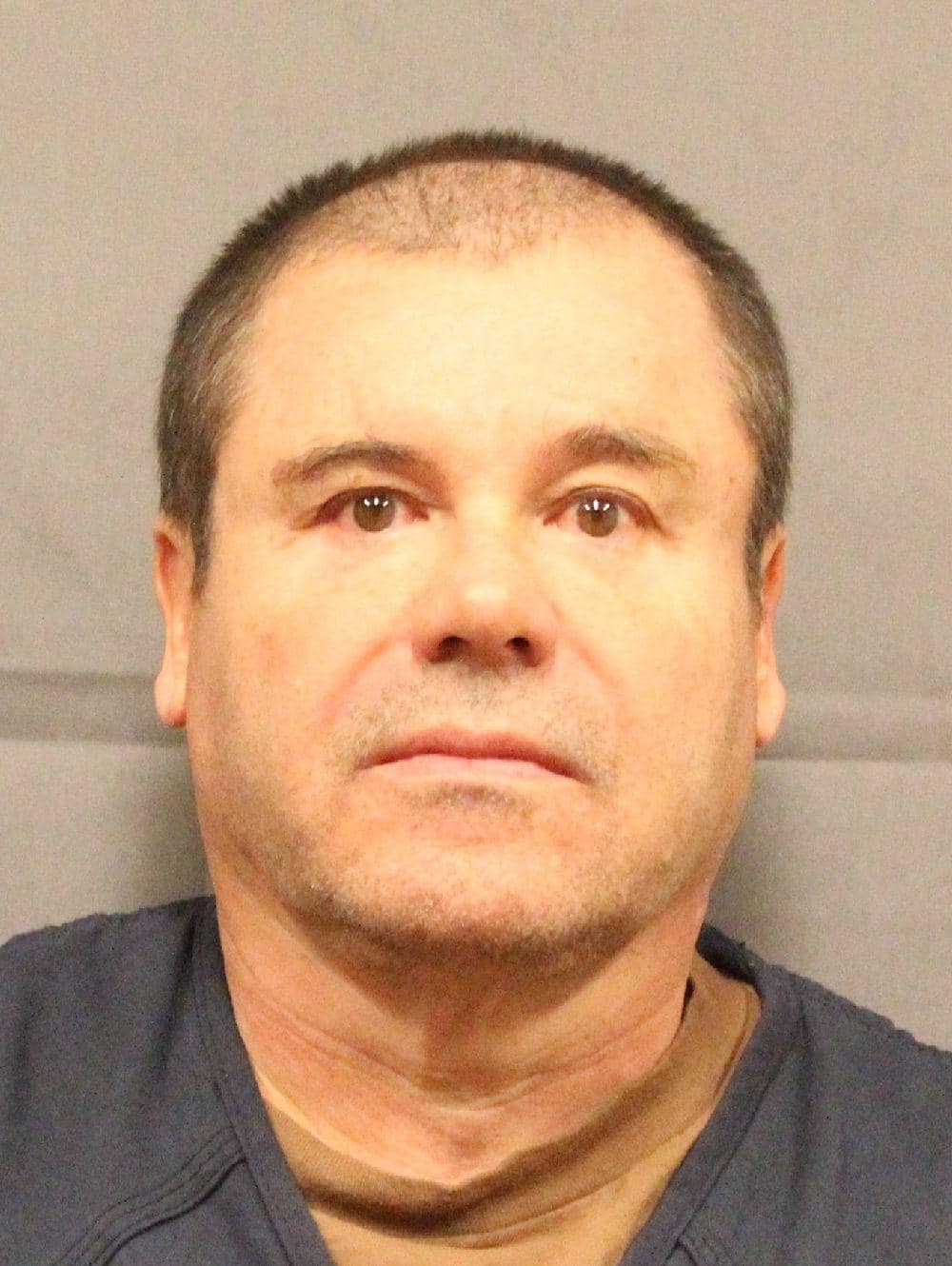 El Chapo was introduced to Gallardo in the 1980s. He became his driver before Felix placed him in charge of Guadalajara drug logistics. El Chapo's work involved coordinating drug shipments from Colombia to Mexico by air, sea, and land. He was also in charge of overseeing that drug deliveries reached the USA.
What happened to Felix Gallardo first wife?
There is little information about Felix Miguel Ángel Félix Gallardo wife. According to Narcos: Mexico Netflix series, the first spouse died in 1968 from leukaemia. He later married Maria Elvira and then Daniela as the third wife.
Did Felix pull off the 70 tons?
Miguel Gallardo was known to make the impossible happen during his reign. The Narcos: Mexico series reveals that he managed to transport 70 tons of cocaine in one go. It is not clear if this is a fact.
Is El Padrino dead?
There is no news of Felix Miguel Ángel Félix Gallardo death. However, his health is deteriorating, but the judge did not find it as an excuse to let him serve the remaining sentence under house arrest.
Miguel Ángel Félix Gallardo remains one of the most influential drug traffickers in Mexican history. He is still behind bars for all the crimes done under his rule as the Guadalajara Cartel's boss, including the murder of Camarena. However, in his prison memoir, the Guadalajara Cartel boss confesses that he was never involved in the agent's killing and that the never-ending drug-related slayings can only be solved through a program of national reconciliation.
READ ALSO: 7 richest crime organizations of all time
Briefly.co.za had earlier reported about the world's richest crime cartels. For a long time, people and organizations have made wealth from engaging in fraudulent activities. A study by the United Nations Office on Drugs and Crime estimated that organized crime, especially drug trafficking and counterfeiting, generated more than $870 billion annual profit.
The value of these criminal cartels may be higher because the estimations are based on assets seized as the crime units do not reveal their earnings. Among the wealthiest organizations is former Oscar Pablo's Medellin Cartel, the Chinese Triads, Yamaguchi-Gumi, and El Chapo's Sinaloa Cartel.
Source: Briefly News