Barnwood Builders cast and characters
Barnwood Builders is a thrilling American documentary TV series in which experienced builders make modern houses out of log cabins and barns. The discovery experience gets even more lively as viewers interact with the creativity of Barnwood Builders cast. What is more to love than streaming these multitalented characters on the Great American Country, Discovery Channel, and DIY Network?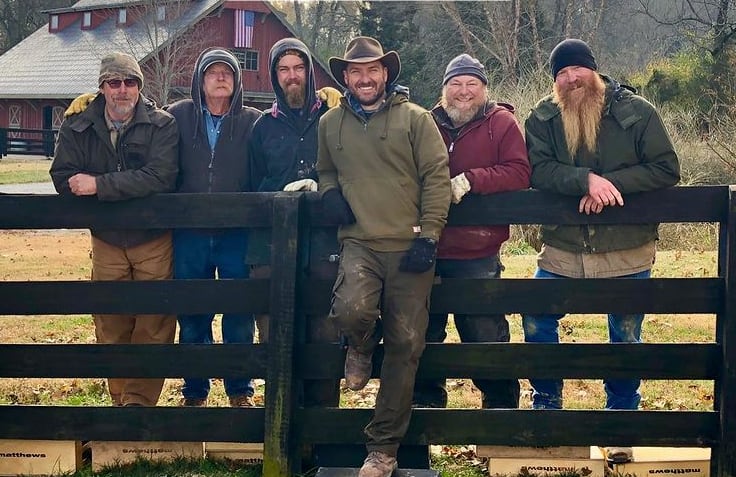 The widescreens have been featuring Barnwood Builders since 2013 when the show first came out. The series has only been getting better and attracting more followers. The DIY Network powered television program brings home six talented actors with fresh energy that keep the audience interested.
Barnwood Builders cast
The show is a success because of various actors who keep followers glued to their screens. Each of the cast members plays a crucial role in adding to the storyline diversity. The spirit behind these tireless builders is incredibly moving because it guarantees admirable and durable structures. Barnwood Builders cast net worth, and life stories are incredible.
1. Mark Bowe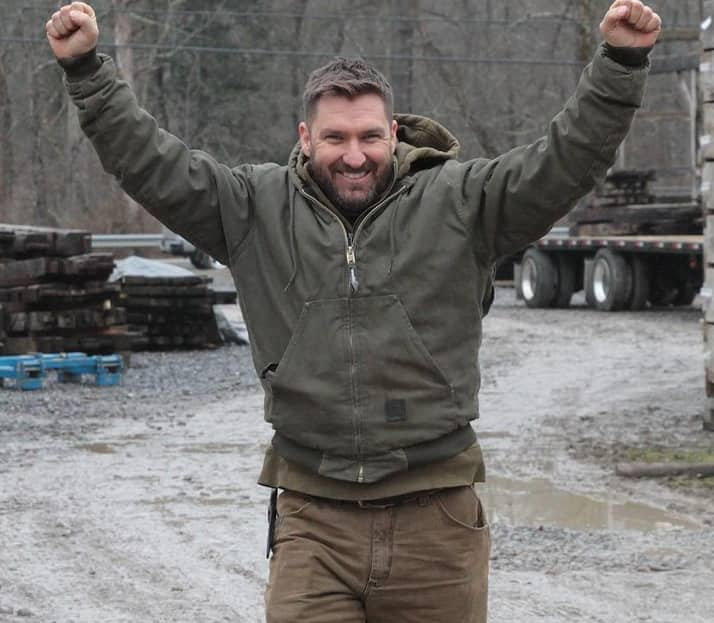 Bowe is a host in the television series with a passion for honouring crafts from the American pioneers' hands. His biggest motivation is erecting stable structures worth his hard work. Besides, he has appeared in Made with Pride.
Bowe is a proud family man with a son called Atticus. Is Mark Bowe still married? Yes, he is still together with his wife, Cindy Lavender Bowe, of more than two decades. Cindy has interests in politics and is currently a delegate. What is Mark Bowe worth? The celebrity has a net worth of about $1 million.
2. Johnny Jett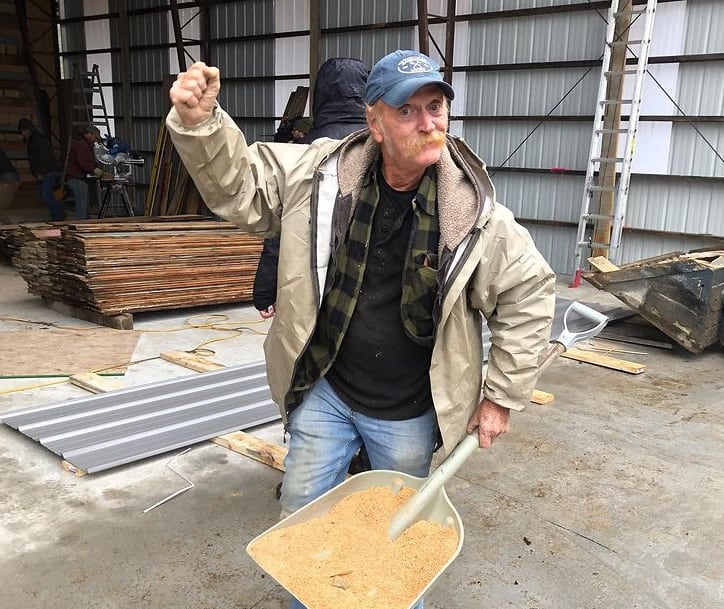 Johnny Jett takes pride in working hard and being kind. He shot to the world of fame by featuring on Discovery Channel as one of the Barnwood Builders cast.
The 71-year-old from Chicago, Illinois, in the United States of America is a longtime TV personality. Barnwood Builders cast ages suggest that the cast comprises of elderly actors. Moving to West Virginia for greener pastures is a decision that changed his life for good. Johnny bags a yearly salary of $50,000 and brags a net worth of about $400,000.
3. Sherman Thompson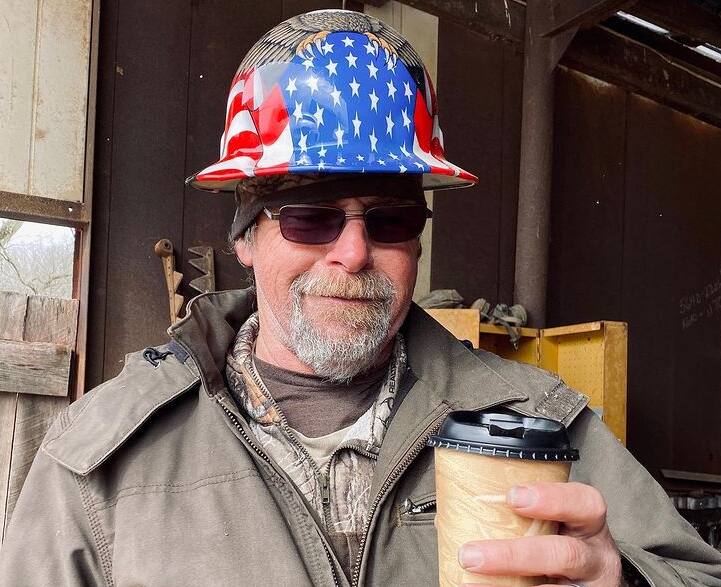 Thompson finds pleasure in demolishing rusty and rugged cabins for new setups. He is a highly skilled saw worker considering previous duties in a structural construction company. Thompson prefers staying away from the limelight, the reason why his personal information remains under thick covers.
Is Sherman on Barnwood Builders married? Yes, the Barnwood Builder star is a family man with a wife and children. He is a founding cast member in the TV show suggesting good figures in the net worth column.
4. Tim Rose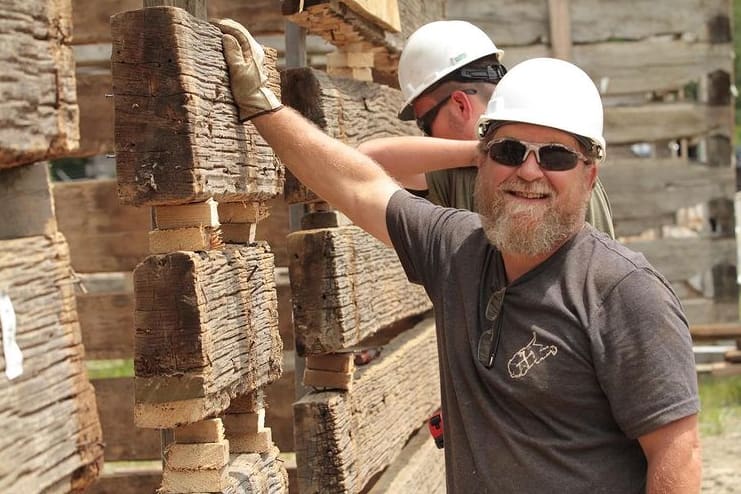 The accomplished Tim joined the Barnwood Builders crew in 2006 and is now a lead character in the series. Tim formerly worked as an aircraft mechanic with a highlight of military skills. Working as a mechanic for ten years exposed Tim to different skills.
The Virginian star celebrates his birth on May 19th every year. A Facebook post from 2018, indicating he was having dinner with a lover suggests that he is possibly a married man. Like Sherman Thompson, Tim Rose prefers keeping his personal life on the low key. Apart from building, Tim is a reliable cook, trapper, hunter, guide, trader, and fisher.
5. Alex Webb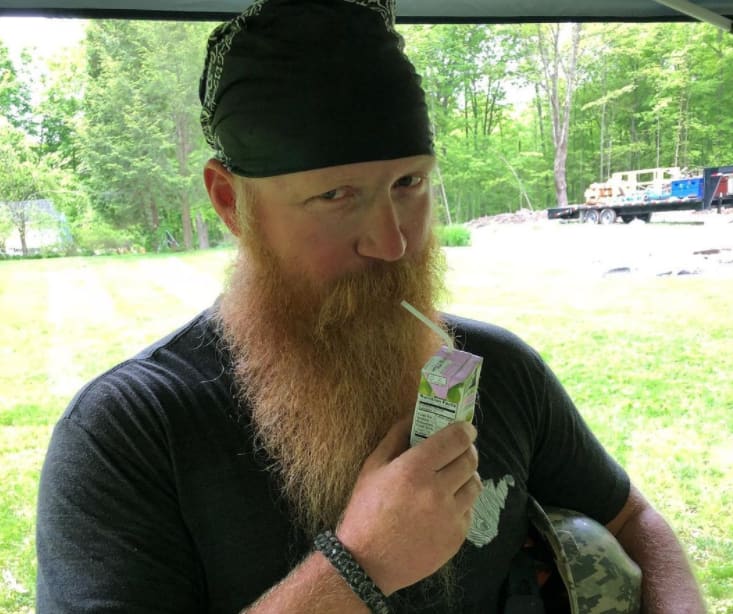 Is Alex still on Barnwood builders? Yes, he is happily featuring in the latest episodes of this all-time favourite TV show. Webb added his locomotive engineering skills to the cast in January 2016. Fans love him for his ability to generate humour from simple experiences.
Alex is a native of Monroe County. Like Tim Rose, Alex received training in the military before specialising in locomotive engineering. He practised as a lead engineer in Norfolk & Southern Railroad. Did Alex Webb leave Barnwood Builders? There are no reports or signs of his exit, considering he loves to be a part of the show.
6. Graham Ferguson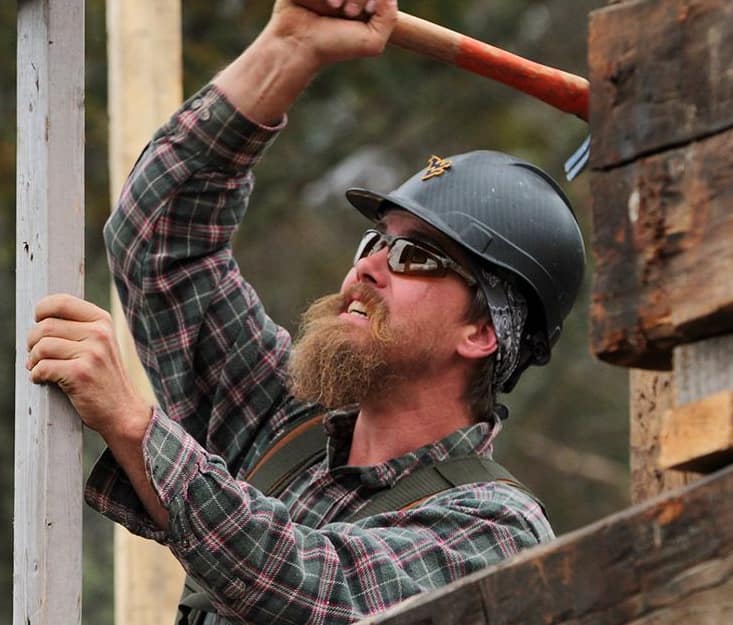 Ferguson is a former landscaping expert who became a lead television producer. He became a part of the Barnwood Builders in 2013 and has since remained a devout member.
The skilled Ferguson is a family man. Graham Ferguson Barnwood Builders wife is Shannon Murphy. DIY Network pays him a lump sum, but there are no reliable leaks about his salary and wealth as of now. Apart from DIY Network, Ferguson streams in some more pay for being a partner in Mar Bowe's firm.
7. Sean McCourt
Who narrates Barnwood Builders? Sean McCourt is the character behind the television show narrations. Apart from narrations, Sean works as a producer and writer. He has previously featured in high profile productions, among them the following:
2009: Garbage Moguls
2011: Mad Scientists
2013: Deadliest Catch: The Bait
Sean McCourt comes from Detroit, Michigan, USA, where he was born on January 19, 1971. The 49-year-old actor and executive producer reside in South Orange, New Jersey, with his wife and two beautiful daughters.
8. Brian Buckner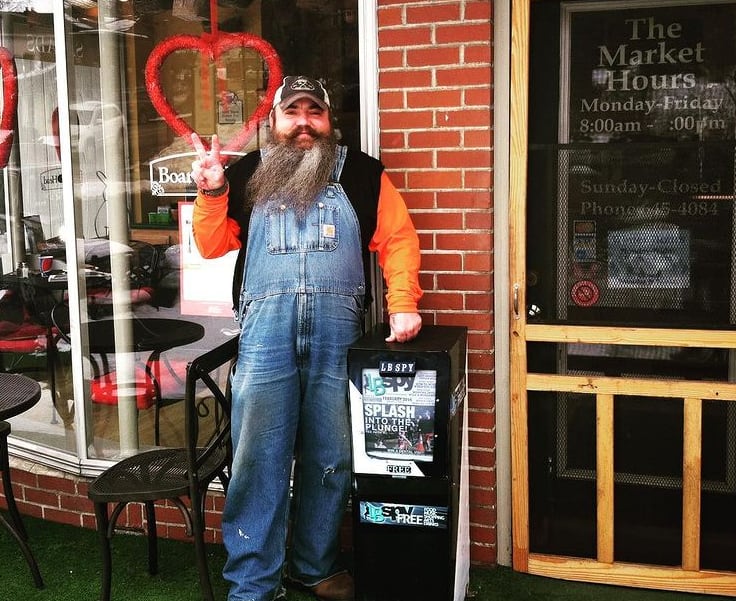 Brian missing out from the third season left eye-rolling on his whereabouts. It is amid these speculations that the Barnwood Builders death rumours flew to the air. Similar Barnwood Builders cast member dies rumours about Johnny Bett went viral years back. Barnwood Builder cast member dies news remain mere speculation without grounds.
Is there anyone who died on Barnwood Builders? There are no official releases about the death of any Barnwood Builders cast member.
How much does the cast of Barnwood Builders make?
These experienced celebrities make a considerable amount from their productions on DIY Network and other channels. The show rewards each member with a huge paycheck of about $300k a year, with some receiving even more tokens.
Barnwood Builders cast brings back the good old days full of artefacts and picturesque structures. Their commitment to making these ancient sites last a little longer is what makes the television show a must watch on DIY Network.
READ ALSO: Eternal Love Starlife: cast, real names, full story, plot summary, teasers
Briefly.co.za shared everything there is to know about Eternal Love Starlife. This is a romantic drama series revolving around the love life of Dr Rohit, a successful doctor, and Sonakshi, an actress. The two have a completely different take on life, with Rohit believing in logic and Sonakshi leading a fictitious life.
Saif Ali Khan is Kahaan Hum Kahaan Tum's narrator, while Karan Grover is Dr Rohit Sippy. Dipika Kakar Ibrahim plays the role of Sonakshi Sippy (Nee'Rastogi), and Tanaaz Irani is Dr Nishi Sippy. Other cast members include Shalini Kapoor Sagar, Farnaz Shetty, and Abhishek Malik. Read more in the article.
Source: Briefly News