RFD TV Small Town Big Deal: cast members bio, YouTube, episodes
Small Town Big Deal is a syndicated TV program dedicated to bringing awareness regarding rural issues and concerns. The show focuses on human interest stories and travels while documenting and sharing these inspiring events with the world. The hosts, Rodney Miller and Jann Carl, create a stir online, and people cannot get enough of them. Let us find out why!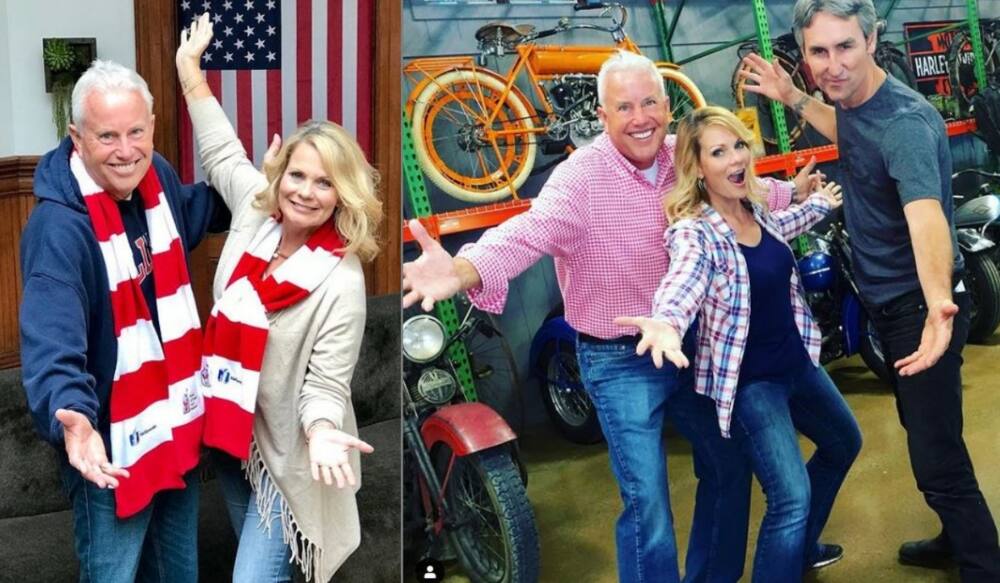 Small Town Big Deal has an impressive 7,7/10 rating on IMDb and boasts seven seasons and nearly 100 episodes since the first publication in 2012. The hosts, Rodney Miller and Jann Carl, are multi-talented individuals who co-write, host, and direct Small Town Big Deal episodes. This article looks at cast members' bios, episodes, and some more fun and fascinating facts.
RFD TV Small Town Big Deal
Small Town Big Deal celebrates the true stories of inspiration, community, success, tradition, and American life outside of the city beltway. The show initially aired on the RFD-TV cable channel, where it developed into one of the most popular and widely enjoyed programs in the USA.
Small Town Big Deal cast
Jann Carl is a multi Emmy Award-winning news reporter known for her 14 years at Entertainment Tonight (CBS). She has a farming background making her the perfect co-host and partial owner next to the creator Rodney Miller, whose enthusiasm for America's great stories shines through in every episode of the show. Small Town Big Deal officially welcomed Carl as a host in season 2 after she had viewed the first season of the show and described it as such:
What Rodney and his team have created is a true celebration of America. It showcases our nation's heritage and pays tribute to the heroes. The stories fill us with pride, make us laugh, and gives us hope.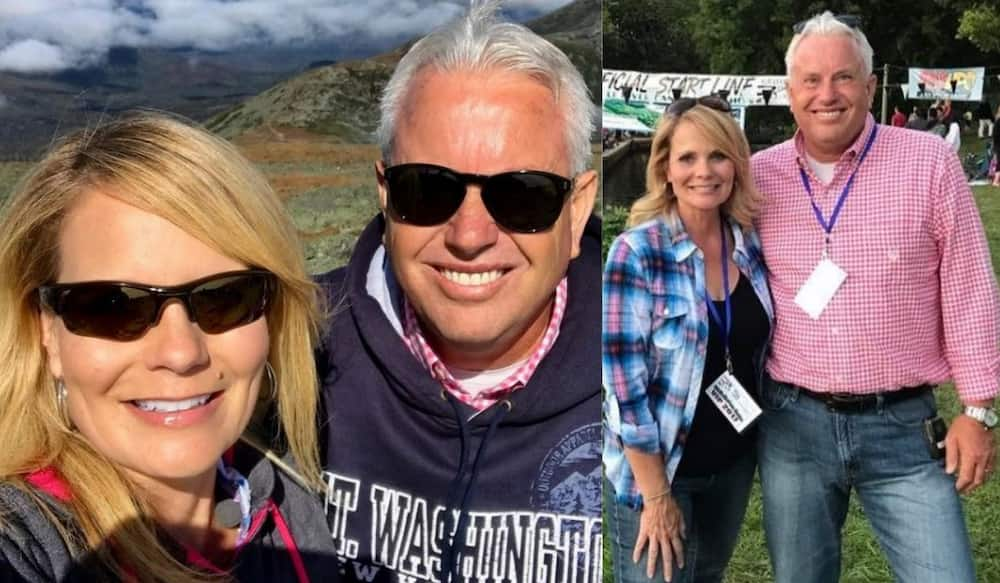 Jann and Rodney continue to traverse the United States, offering exceptional concepts and fresh tales of fascinating people to audiences worldwide. Further on in the article, we find out some more in-depth information about the two and where and how you can view the show.
Rodney Miller Small Town Big Deal
Rodney K. Miller was born and raised on a farm in Illinois, and he has an extensive farming background. He worked as the CEO of McCormick International until May 2010. The business builds and distributes agricultural machinery. Previously, he was the CEO of Montana Tractors that is a nationwide distributor of compact tractors and equipment.
It is not every day you hear about a pioneer in the agricultural machinery industry wanting to launch his own TV show. Rodney focuses on the interesting, exciting historical events in small towns while hopping around rural America.
Jann Carl Small Town Big Deal
Jann graduated from the University of Missouri's School of Journalism. She has paraded the red carpets of Hollywood and has built a distinguished career in television. She was a co-anchor on News At Ten, and during her eight-year tenure, she claimed three Emmys for reporting news. Carl joined Entertainment Tonight, where she was a correspondent and anchor for more than a decade.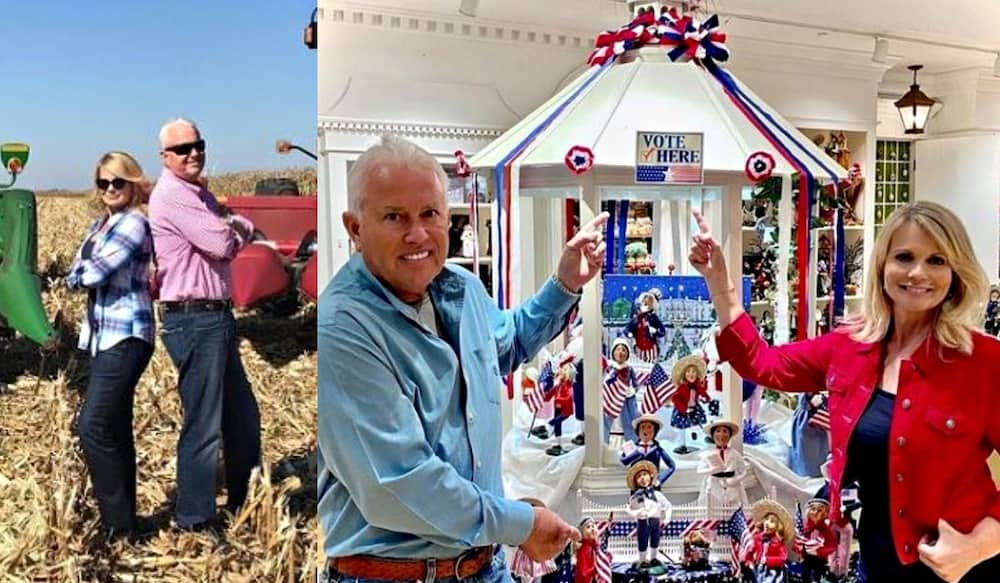 The University of Missouri awarded Jann the 'Distinguished Service Award,' which is the highest award bestowed upon a University of Missouri alum in 2016. The beautiful Jann Carl says her best title is that of being a mother.
Small Town Big Deal hosts
It is interesting to read the comments on the Small Town Big Deal Facebook and Instagram pages. Are the hosts of Small Town Big Deal married? Yes, they are married but not to each other.
Jann Carl is married to David Sears, and they have two children. Rodney Miller's wife is Kendra, and they have three children. With constant travelling, where does Jann Carl live? She resides in the USA, while Miller lives in Georgia.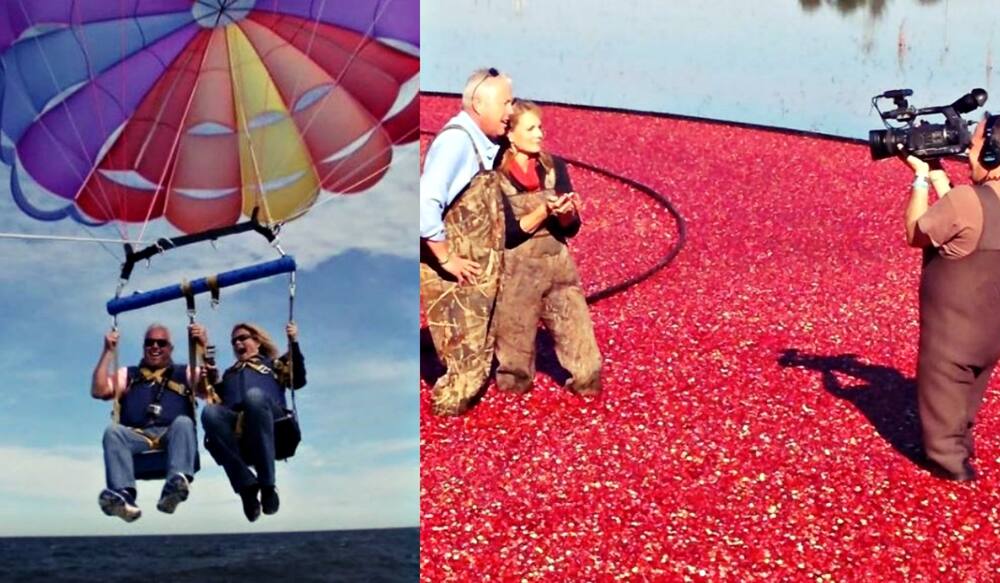 The Small Town Big Deal hosts are very much involved with their viewers and regularly interact with them through their website and social media pages. In addition to telling incredible people's stories, the Small Town Big Deal recipes project has become very popular with its unique cuisine, and another great hit is the online Small Town Big Deal store.
Small Town Big Deal broadcaster
You can view the show and channels on the website. It is also on RFD-TV Thursdays at 7 p.m. EST and Fridays at 1:30 a.m. EST. There are many high-quality and entertaining videos on The Small Town Big Deal Youtube channel. Watch the two go behind the scenes of small-town community events as they feed cattle, parasail, and make fun of each other!
The RFD-TV channel features programmes that are devoted to rural issues and interests. Leasing the right to broadcast TV shows on various TV stations without going through a broadcast network is broadcast syndication. The RFD-TV Small Town Big Deal syndicated show is a breath of fresh air, giving people hope during these tumultuous times.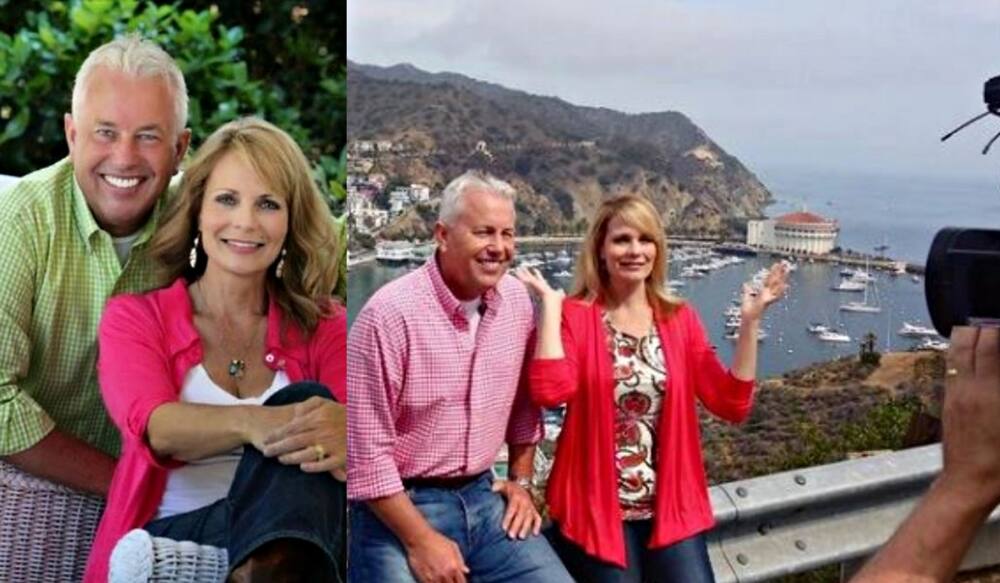 The hosts of Small Town Big Deal are warm-hearted entertainers who make the show even better with their upbeat personalities. Equipped with a zest for life, these two continue to troop the outskirts of America while sharing their extraordinary stories with the rest of the world.
READ ALSO: Top 10 great African leader of all time and their achievements
Join Briefly.co.za and explore a list of the great African leaders who are well known to this very day and who helped shape the history of the land many of us call home. These men were pioneers in their own rights. Read the article to find out if your favourite is on the list!
Source: Briefly News