Keira Knightley bio: age, family, movies and tv shows, net worth
British actress Keira Knightley has enjoyed a meteoric rise to superstardom. She made her debut in the sports movie Bend it Like Beckham but many would recognise her from her role in Pirates of the Caribbean. Knightley has risen through the ranks to become one of the highest-paid British actresses in the world, according to Forbes. Join us as we learn more about this megastar!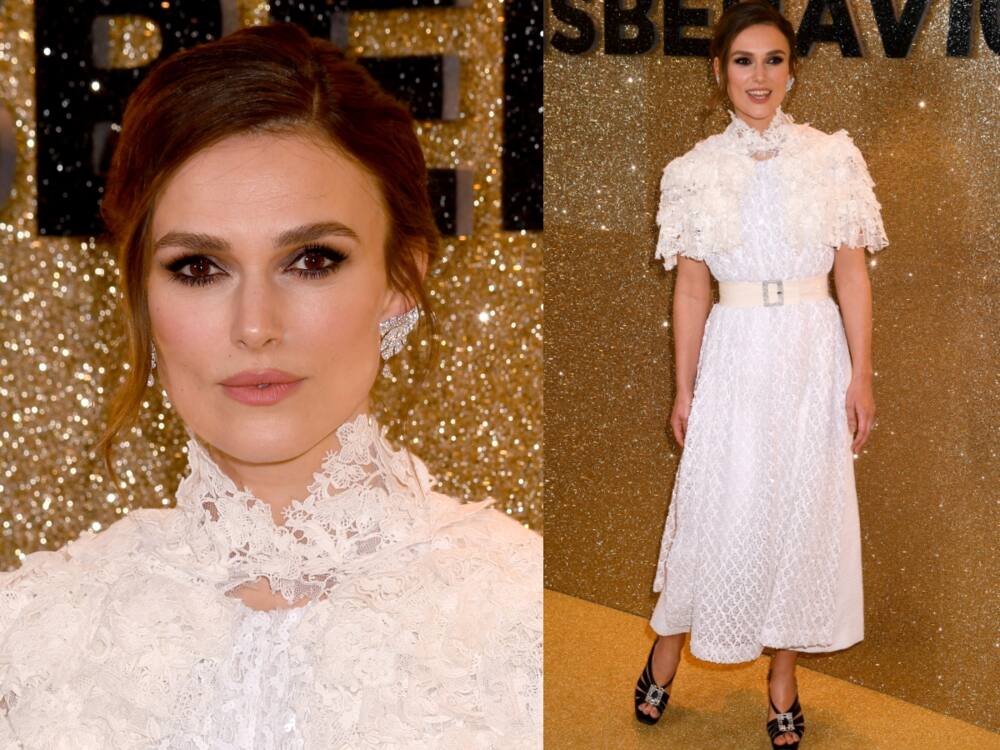 She was born in 1985 into a thoroughly artistic family and began acting from a very young age. Keira's achievements include nominations for two Academy Awards, three Golden Globe Awards, and two British Academy Film Awards. She is recognised for appearing in both mainstream and arthouse cinematic masterpieces.
Keira Knightley profile summary
Full name: Keira Christina Knightley
Date of birth: 26 March 1985
What ethnicity is Keira Knightley? British
Debut: Bend it Like Beckham
Keira Knightley age: 36 years as of 2021
Accolades: Nominated for 2 Oscars,
Net worth: 80 million USD (2020)
Early career
Knightley began acting as a child and performed in her first TV role as 'Little Girl' in Royal Celebration, which was released in 1993, aged seven. Her most recent upcoming projects include the comedy Silent Night, and she will also star in and produce an adaptation of Suzanne Rindell's novel The Other Typist according to recent sources.
She achieved global stardom at age 18 for her role as Elizabeth Swann in the 2003 fantasy swashbuckler film Pirates of the Caribbean: The Curse of the Black Pearl, as well as in subsequent films of the franchise. No one is quite sure why she left the film series but there are many speculations: she specialises in historic art films and chooses to stay in this genre. She likes to play roles that challenge her intellect.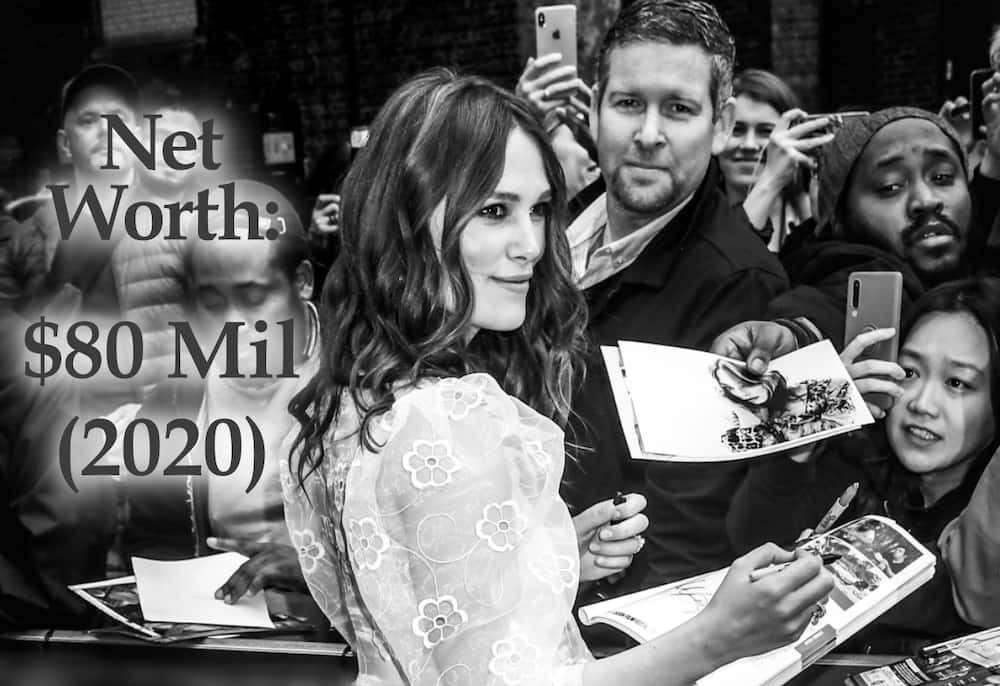 At the age of 20, Ms Knightley received a nomination for the Academy Award for Best Actress for starring as Elizabeth Bennet in Pride & Prejudice (2005). It made her the second youngest nominee in the category at the time. This was only the start of an incredibly successful career.
Early life and family
Her father Will Knightly was a theatre and television actor, and her mother, Sharman Macdonald, was an award-winning actress who turned playwright.
Keira has an older brother, Caleb Knightley, who was born in 1979. Her father is English, while her Scottish-born mother is of Welsh origin. Sharman introduced her children to theatre and ballet very early, and this prompted Keira to ask for her own agent at the age of three.
Knightley attended Teddington School in the suburb of London, where she was born and raised. Keira had no formal training as an actress and performs out of pure passion. Keira studied at Esher College, with subjects in classics like English literature and political history. In the summer of 2001, she received six A's at her final school exams.
Keira Knightley's first serious boyfriend was Del Synnott, and they later co-starred in Peter Hewitt's Thunderpants (2002).
She performed in a number of local productions, which included After Juliet, a classic written by her mother, and United States, which was written by her drama teacher.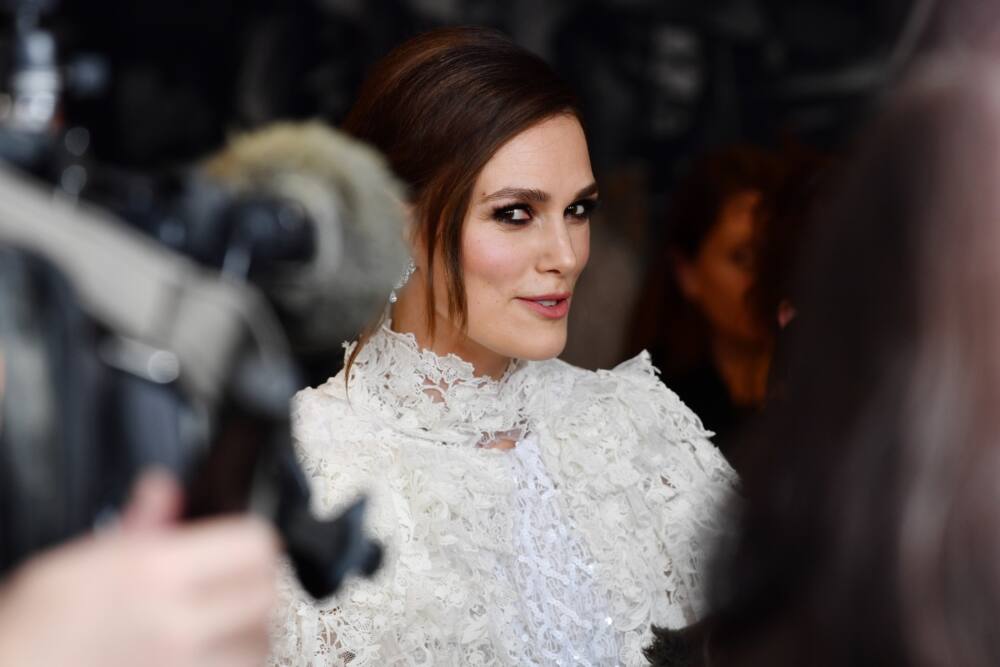 Ms Knightley then began a relationship with the musician James Righton, in February 2011. They tied the knot in May 2013 in France and they have two lovely daughters together.
Keira Knightley movies and TV shows
She is one of the highest-paid actresses in the US and is able to pick and choose her roles. She is often called the Queen of Period Pieces, and her profile continues to grow with leading roles in several great artistic masterpieces.
Her first spectacular multi-scene performance came in A Village Affair (1995). Before her breakthrough with the 2002 sports film Bend It Like Beckham, for which she won the London Film Critics' Circle Award for Best Newcomer, she played parts in the following series: The Bill (1984), The Treasure Seekers (1996), Coming Home (1998), Rose Fleming (1999), and many more.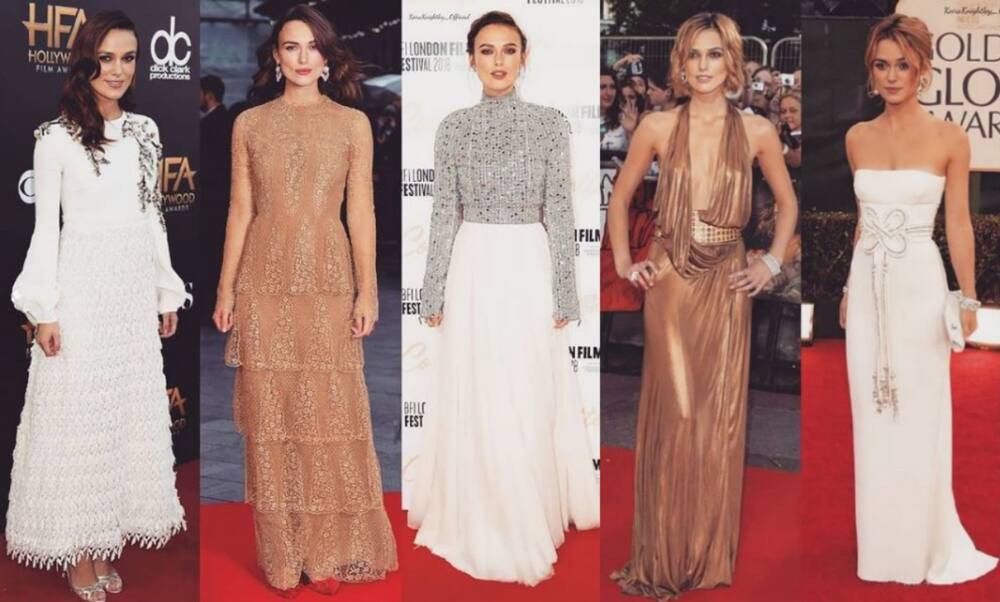 The first time Keira's name was mentioned worldwide was when it was revealed that she played Natalie Portman's decoy Padmé to Portman's Amidala in Star Wars: Episode I The Phantom Menace (1999). It was several years before an agreement was reached over which scenes featured Keira as the queen.
Nick Hamm's dark thriller The Hole (2001) featured her first nude scene. She was 15 at the time and the film was not released until she was 16 years old. Keira said she chooses to no longer appear nude in films after having her children.
In October 2004, Knightley received her first major accolade; the Hollywood Film Award for Best Breakthrough Actress. Readers of Empire Magazine voted her the Sexiest Movie Star Ever and she received Variety's Personality Of The Year Award. She also received a Golden Globe nomination for Pride & Prejudice (2005)
She was voted Women's Beauty Icon in 2007 and graced the covers of all the top-selling magazines. She won Best Actress for Atonement (2007) at the Variety Club Of Great Britain Showbiz Awards and later that year she received her second Golden Globe nomination.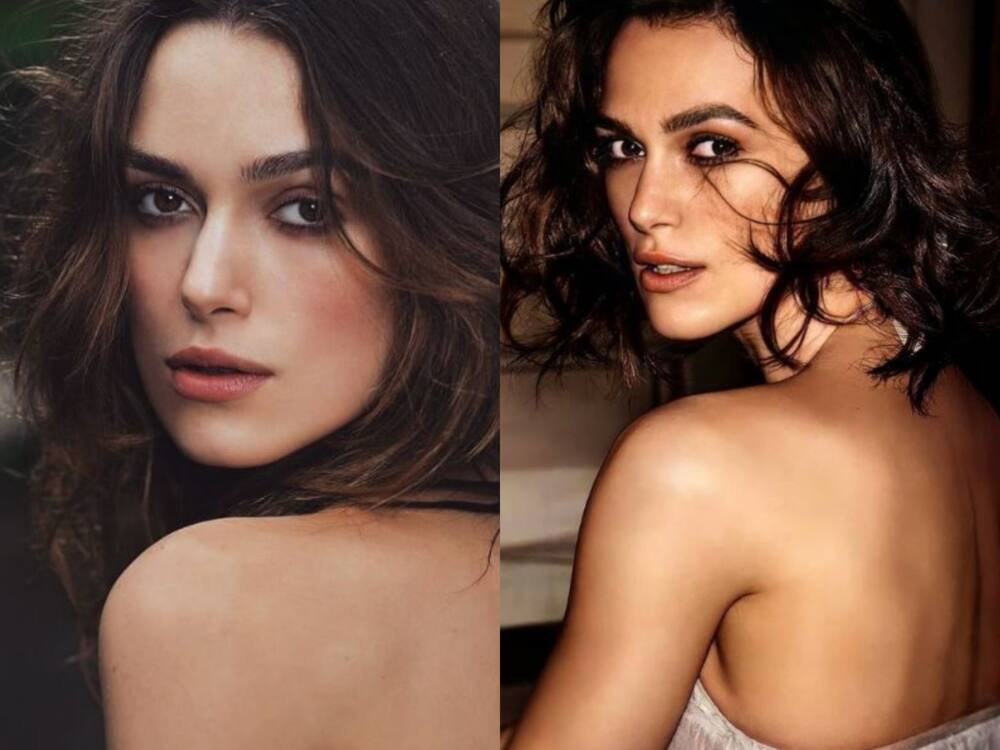 At the start of 2008, Keira received her first BAFTA nomination: Best Actress for her role in Atonement. The movie wins Best Film: Drama at the Golden Globes. Seven Academy Award nominations for Atonement were to follow. She also won Best Actress at the Empire Film Awards for her role in this film.
In 2012, she reunited with the director Joe Wright to film their third production together, Anna Karenina, in which she played the key character. She deemed her collaboration with Wright as the most important of her career.
Her performance in The Imitation Game (2015) landed Knightley her second Academy Award nomination for the Best Supporting Actress.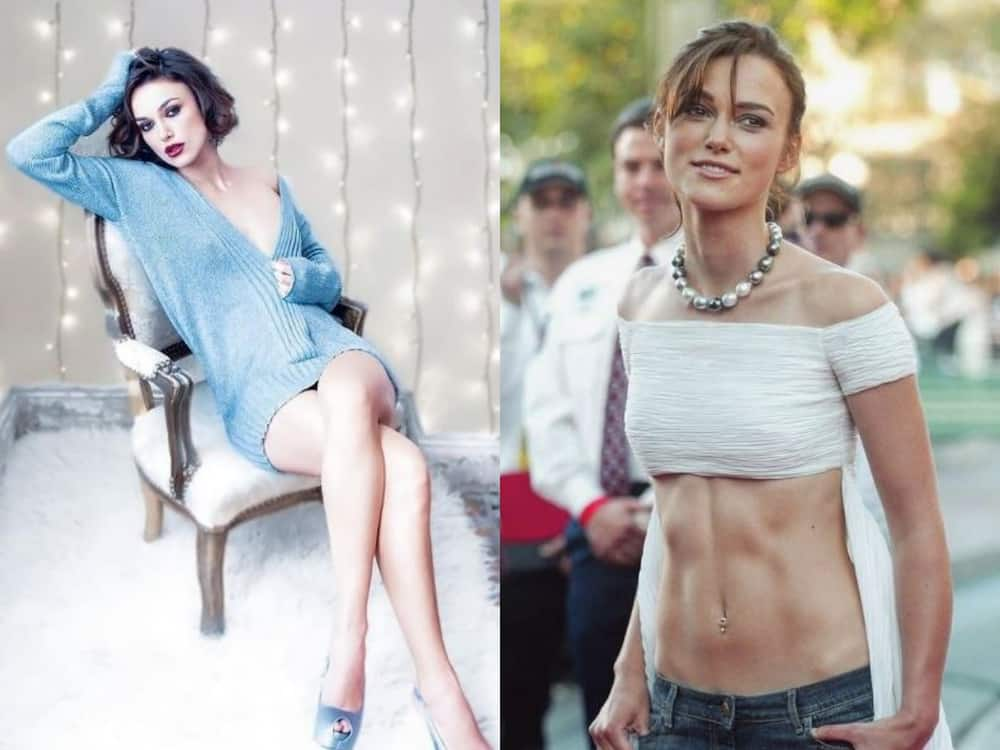 Alexandra Villarreal of The Huffington Post explains Keira's performance accurately:
"She fumes, and rages, and withdraws, and you can watch her psychological evolution from stifled wife to impassioned mistress to haunted murderer".
Keira continues to put her celebrity to good use by donating to various charities on a regular basis, and she was appointed an Officer of the Order of the British Empire (OBE) in the 2018 Birthday Honours for her services to drama and charity.
Keira Knightley now
It was announced in January 2020 that producer Camille Griffin would make her feature debut with her film, Silent Night, starring Keira Knightley, and they are actively working on this upcoming comedy.
We are proudly South African here at Briefly.co.za and we recently caught up with the local TV superstar, Daniah De Villiers.
Read more: A look into Daniah de Villiers bio
Daniah de Villiers is known for appearing in Mia and the White Lion, a movie following a young girl's relationship with her cub lion. In this article, Briefly.co.za a look at her adventures so far.
Source: Briefly News