Pietie Beyers Biography profile
Pietie Beyers is a young South African actor and filmmaker. He has been seen in many local TV shows and soapies and has made his debut playing the role Dr Deon Visser in the kykNET soapie Binnelanders. He continues to climb the ranks in the SA entertainment industry and has us eagerly waiting to see more of his performances. He is a multi-talented man who comes from an artistic family and has a zest for life. Join us as we learn more about him.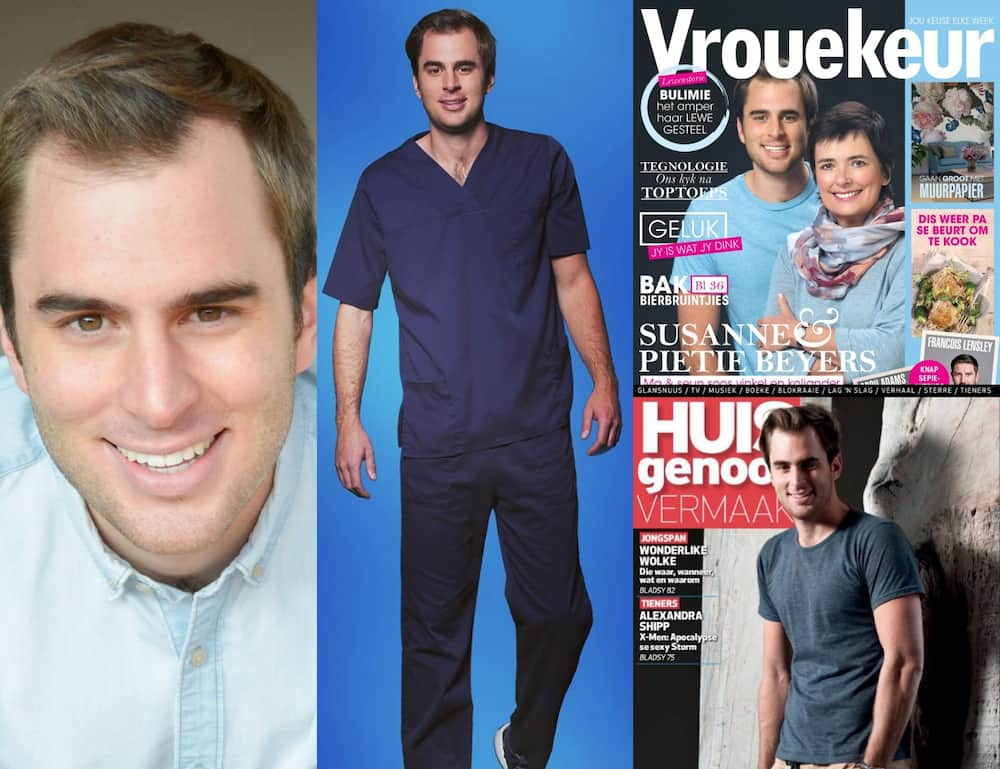 Pietie Beyers mother, Susanne Beyers, is a well-known South African actress and writer. She is best known for her roles in Afrikaans television drama series, including Soutmansland, Hart van Staal, and many more.
Pietie Beyers profile summary
Pietie Beyers age and birthday: 32 years old, 11 July 1988
Pietie Beyers parents: He is the son of the actress Susanne Beyers
Occupation: Actor
Pietie Beyers Instagram: @PietieBeyers
Pietie Beyers Facebook: PietieBeyers1
Pietie Beyers education
Pietie matriculated from Jan van Riebeeck high school in 2006. He then attended The University of Stellenbosch, where he graduated with an Honours degree in Drama in 2012. During Covid lockdown, he also learned to speak isiZulu.
Pietie Beyers movies and TV shows
In 2012 he landed his first television acting role and was cast as the junior version of Zatopek van Heerden in the kykNET drama series Orion. The series tells the story of an unstable love triangle set against the backdrop of a serial killer investigation.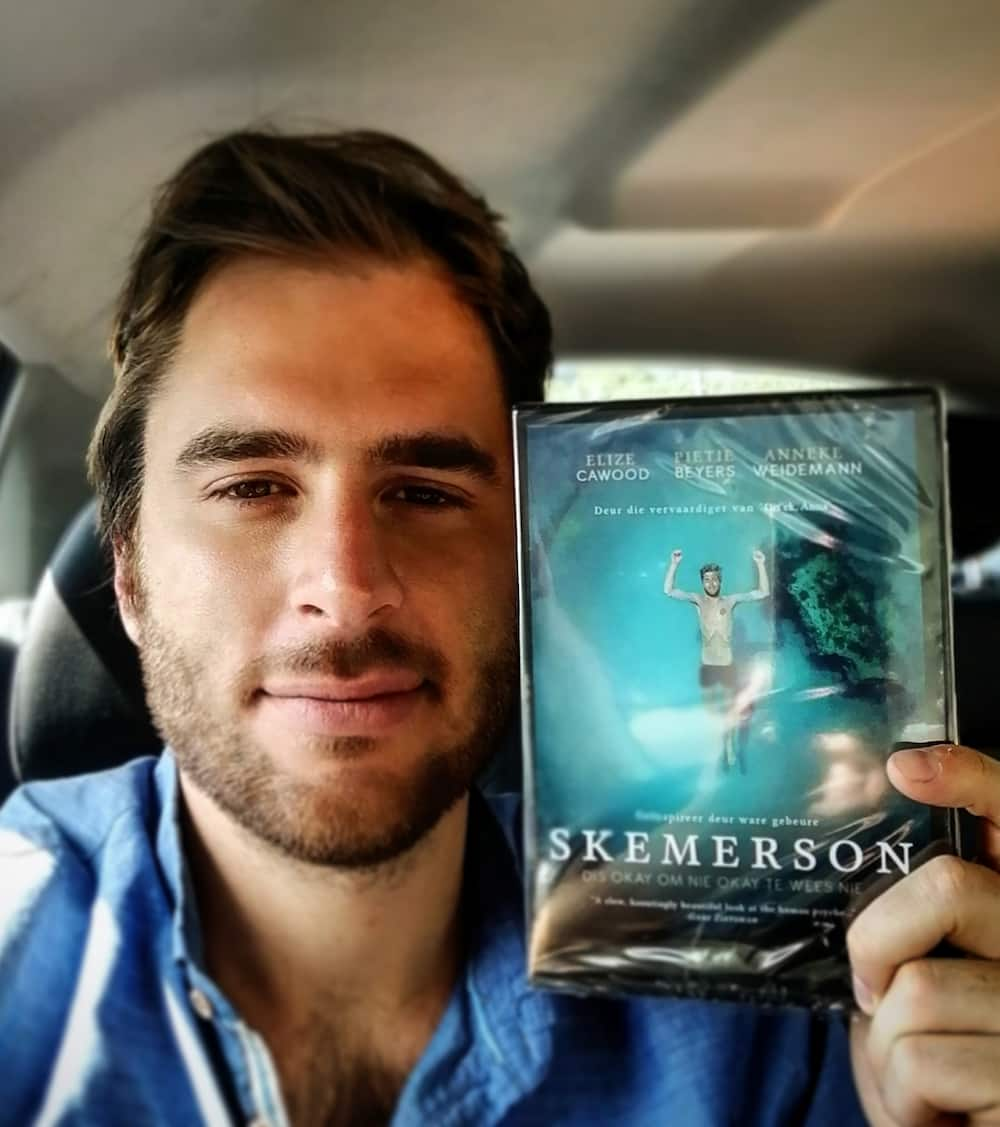 His next role was in 2012 as the guest in an episode of the kykNET drama series Vloeksteen, in which he appeared in Season 1, Episode 3.
The year after that he had another guest-starring role and played in the kykNET crime murder mystery series Die Boland Moorde. Pietie also appeared in the comedy short film Beskermhere.
In 2014, he starred alongside his mother Susanne Beyers in the drama short film Onder die Tafel.
Pietie played a journalist in an episode of the kykNET comedy Buurtwag and the following year he played the role of John in the first season of the kykNET drama series Die Boekklub.
2016 was the year Pietie made a breakthrough when he landed the role of Dr Deon Visser in the 12th season of the kykNET soapie Binnelanders. This soap opera is set in and around a fictional private hospital. In 2017, his character left the show in preparation for his next role on Doctors without Borders. He returned to the role of Dr Deon Visser on Binnelanders in Season 14, 2018.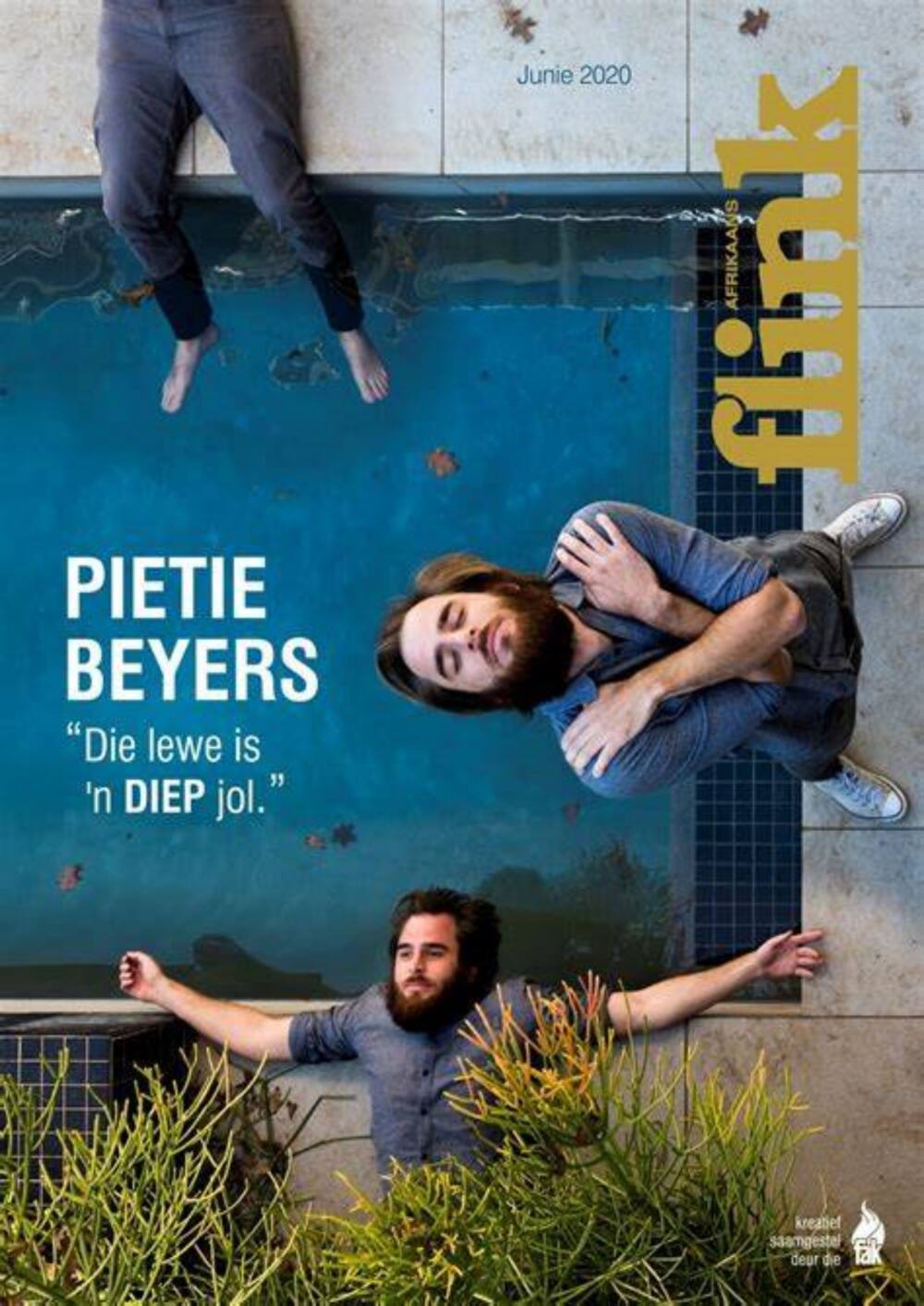 In 2016, he also made his film acting debut in Stiaan Smith's romantic comedy film, Sy Klink Soos Lente. This film (She Sounds Like Spring) is about Ben, a mechanic working in a car dealership in Johannesburg, and Linda, a beautiful and brainy redhead.
Pietie began hosting the VIA quiz show Blitsbrein (Quickbrain) in May 2018. He described the show as "Trivial Pursuit, 30 Seconds, Who Wants to be a Millionaire? and 123Block Myself. Later on in that year, he hosted a second season of the show.
In the same year, he played a guest-starring role in the kykNET sitcom Die Kasteel (The Castle). In 2019, Pietie guest-starred in the kykNET mockumentary comedy Hotel.
A few months later, he debuted on the eTV soapie Scandal!, Playing the role of Patrick. In 2019, he also played alongside Elize Cawood and Leandie du Randt in the television movie Oorlewing: C-Blok (Survival: C-Block).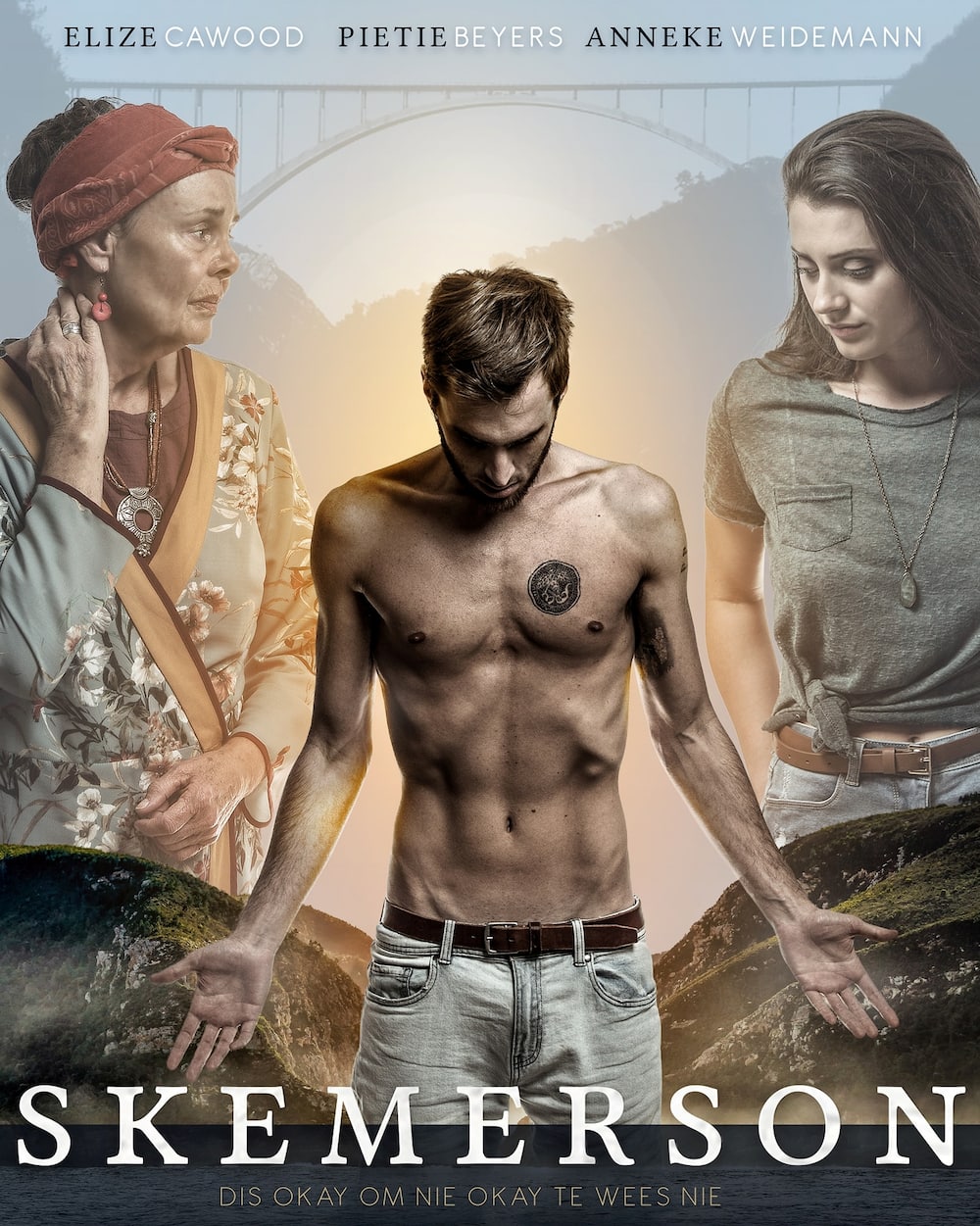 Inspired by his own struggle with obsessive-compulsive disorder (OCD), Pietie Beyers wrote and starred in the feature film Skemerson (Dusk) in 2019. This film is about a young man who is battling a mental illness and decides to take his own life.
During 2020 he also appeared in Meisies wat Fluit (Girls who Whistle) and Wesens, an art-house sci-fi mystery set in South Africa in 1967.
In that same year, he was cast in the starring role of Lena's (Played by Liezl de Kock) troubled husband Roelof in a new series, Siende Blind (Seeing Blind).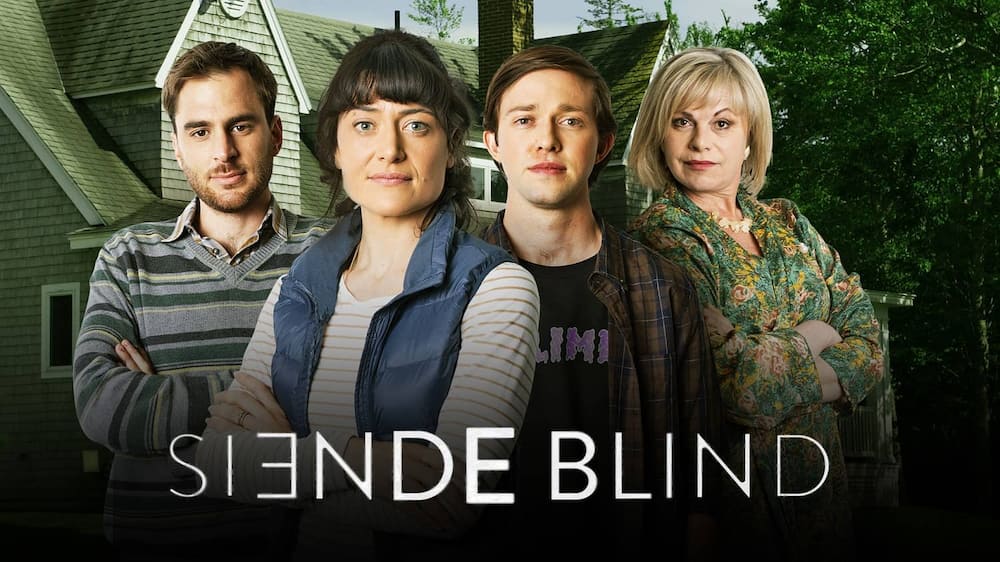 This dark kykNET drama series, Siende Blind, is absolutely incredible. The four-part series premiered on 24 November 2020, and every week you can catch a new episode.
Pietie Beyers Television Roles
We take a look at all the appearances he has made.
Binnelanders - Season 12. Character: Deon Visser
Binnelanders - Season 13. Character: Deon Visser
Binnelanders - Season 14. Character: Deon Visser
Buurtwag - Season 1. Character: Journalist
Die Boekklub - Season 1. Character: John (as Piet Beyers)
Die Boland Moorde - Season 1. Character: Francois (as Piet Beyers)
Die Kasteel - Season 1. Character: Herman / Hein
Hotel - Season 3. Character: Tjaart van As
Orion - Season 1. Character: Young Zatopek (as Pieter Beyers)
Scandal! - Season 1. Character: Patrick
Siende Blind - Season 1. Character: Roelof
Vloeksteen - Season 1. Character: Dirk Fourie (as Pieter Beyers)
Pietie Beyers has anchored himself in the South African film industry and he continues to land roles in leading films and TV shows. We are excited to see what this young man has to offer next.
Although she is not Pietie Beyers wife, they have been together for many years and she assisted him in his role in Binnelanders. They are a beautiful couple who share a love for acting.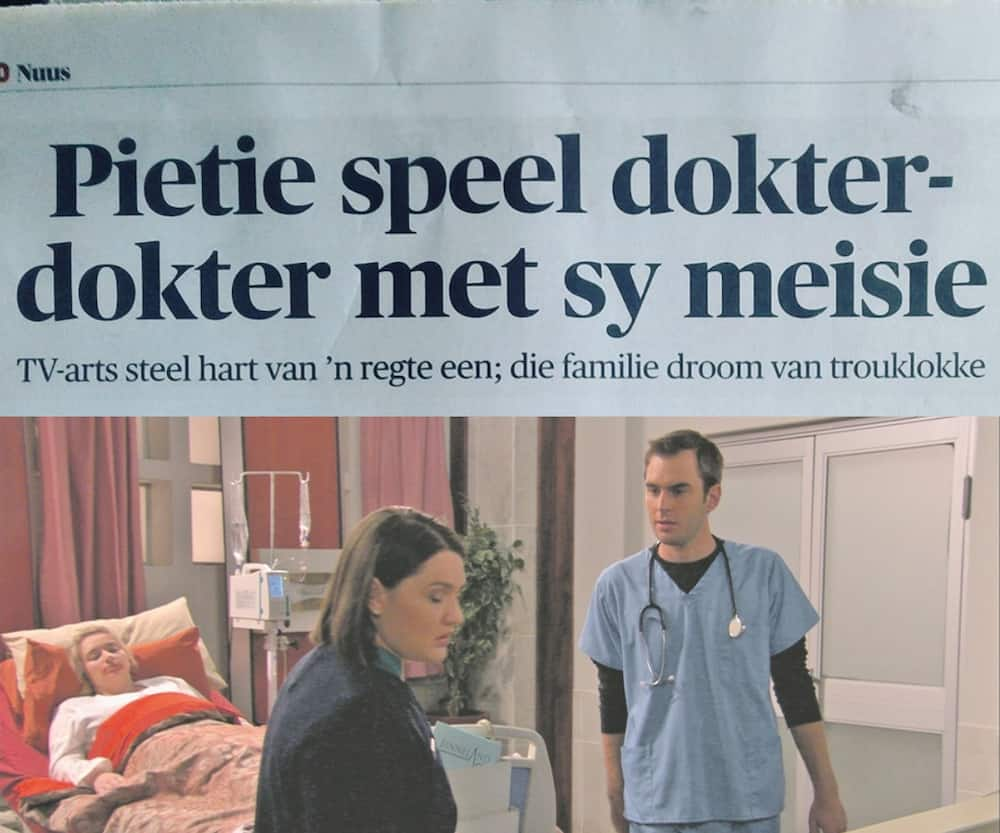 Anneke Weidemann and Pietie Beyers have appeared in a few roles together. She assisted him in his Binnelanders role by helping him pronounce the difficult medical terminologies. Anneke is not only an excellent actress but also a qualified doctor.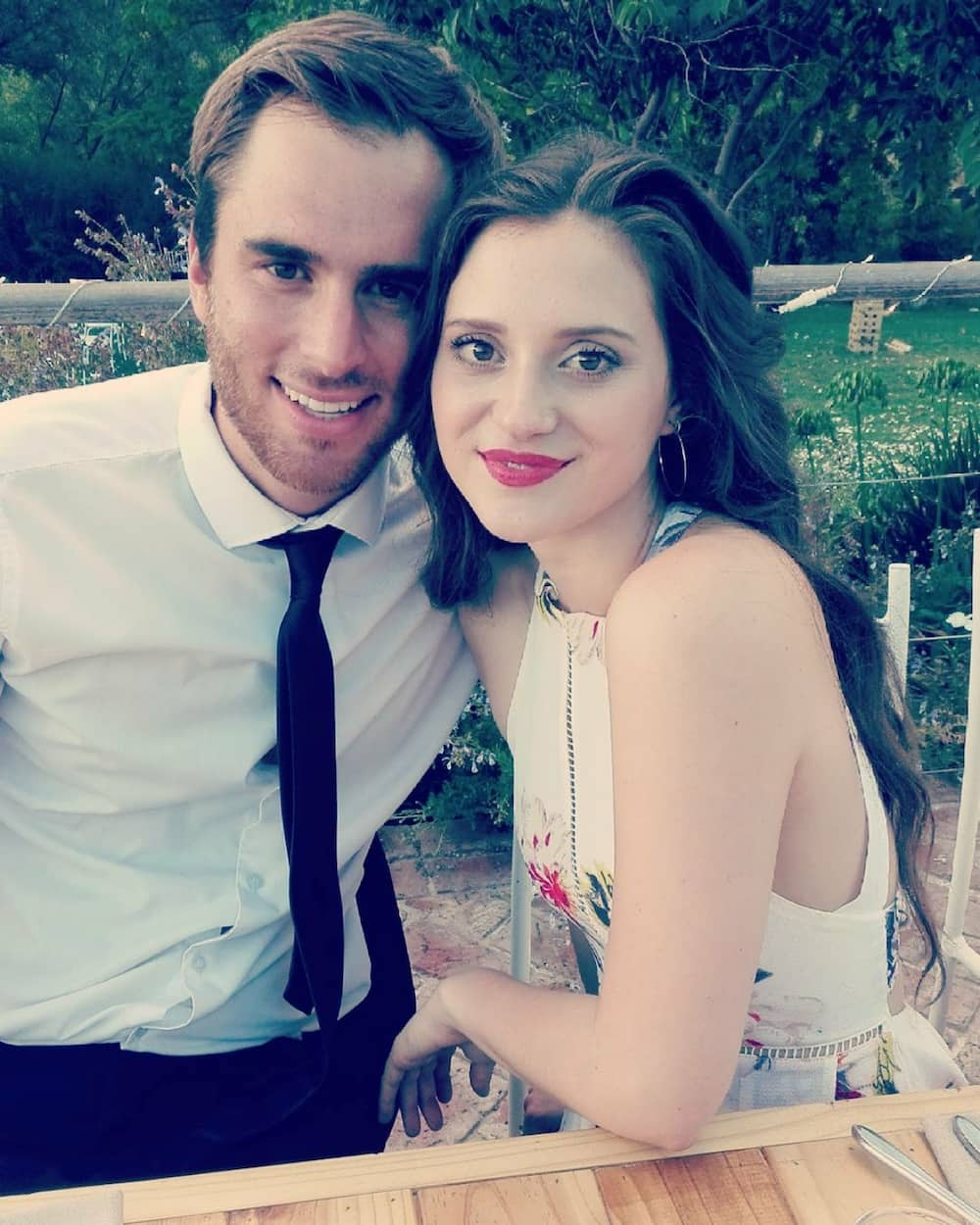 Anneke Weidemann has acted in numerous movies and TV shows and played the title role in the film, Die Ongelooflike Avonture van Hanna Hoekom (The Unbelievable Adventures of Hanna Hoekom), in 2010 alongside Christopher van der Westhuizen.
READ ALSO: Christopher van der Westhuizen biography and profile
Briefly.co.za recently published news about Christopher van der Westhuizen, who stars in the new kykNET series, Siende Blind. We take a look at his roles and appearances and learn a few interesting facts about him.
Source: Briefly News