Schalk Bezuidenhout bio: age, partner, education, advert, shows
Schalk Bezuidenhout is a South Africa's Comics Choice nominee and winner. He is fast becoming one of South Africa's most sought-after comedians. He is also famous for playing the role of Johan Niemand in the acclaimed film Kanarie.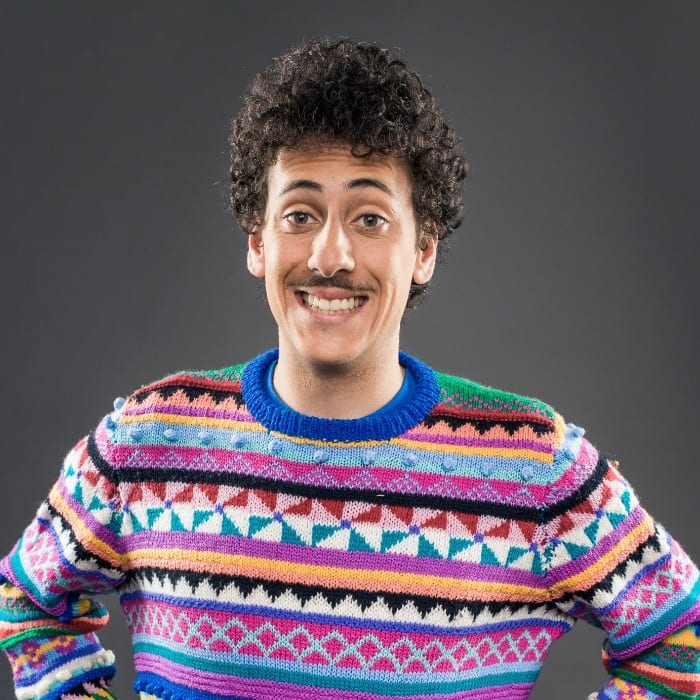 Schalk uses humour to highlight strange societal views and customs. He is also the author of the text and Newsreader of kykNET TV series known as Die Ware Naarheid.
Schalk Bezuidenhout profile
Full name: Pieter Hendrik Schalk Bezuidenhout
Date of birth: 22nd April 1992
Place of birth: Kempton Park, South Africa
Schalk Bezuidenhout age: 28 years (as of 2020)
Nationality: South African
Ethnicity: White
Marital status: Engaged
Schalk Bezuidenhout girlfriend: Mica McKechnie
Profession: Actor, comedian, author
Biography
Schalk was born on 22nd April 1992 as Pieter Hendrik Schalk Bezuidenhout in Kempton Park, South Africa. He was brought up in Gauteng by his parents whose names are not known to the public. His father was a teacher at Hoërskool Jeugland where he studied.
His mother has a collection of several of his career items at her house. The museum is made of 12 show posters, a painting of the comedian, his stature and the Golden Horn he won for playing as Danny in the film Hotel. He has not offered any information about his siblings.
Schalk Bezuidenhout education
The comedian studied at Hoërskool Jeugland in Kempton Park. Later, he joined the University of Cape Town in South Africa for a BA in drama. He earned his honours degree cum laude in 2015.
Acting career
Schalk always dreamt of being one of the best actors in South Africa when growing up. This was the main reason he studied drama for his higher-level education. He hoped to be assigned acting roles with comedic nature as he enjoyed making people laugh.
Schalk Bezuidenhout movies, TV shows, and performances as an actor include:
2013 - Black Only
2016 to 2020 - Hotel season 1-4 as Danny Beyers
2016 - Promised Land as President General Lodewyk Mouton
2016 - Most Ridiculous as the narrator
2017 - The Click as the provider
2018 - Canary Islands as Johan Niemand
2018 - South African White Boy
2018 to 2019 - Snorseun
2019 - Die Spreeus as Meneer Scheepers
2019 - Trippin With Skhumba
2018 to 2019 - The True Nausea as the Newsreader of the program
2019 - The Starling as Mr Scheepers
2020 - Kaalgat Karel as Flip
2020 - Material Two as Hedrick
2021 - Kaalgat Karel as Flip (post-production)
2018 to 2019 - Die Ware Naarheid Met Schalk Bezuidenhout (26 episodes)
2019 - The Dan Nicholl Show as the guest
2020 - This Is How
Comedy career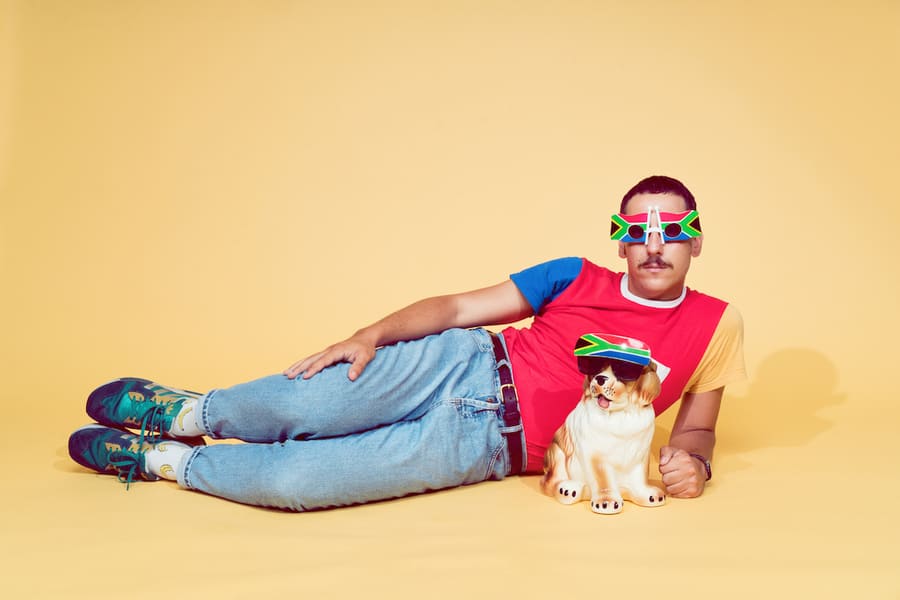 His first paying comedy gig happened at Rock Paradise Strip Club in Kempton Park when he was 17 years old. The star has been doing great in keeping the South Africans entertained during COVID-19 lockdown period.
His project, Schalk Bezuidenhout Lockdown Laughs, has been keeping the SA community all smiles. Schalk Bezuidenhout shows and performance highlights are as follows:
Finals of the Graca Comedy Showdown in Johannesburg
Stand-up performance every year at the National Arts Festival since 2011
He performed on the Live five on 5FM
He performed at all the leading comedy venues in Johannesburg, Cape Town, and Durban
Performed in Gemengde Vrugte: Afrikaans stand-up komedie at The Stage in Belville, Ou Meul Teater in Paarl, Die Skuur Teater in Hermanus
Headline Act at Cape Town Comedy Club and Parkers Comedy&Jive
Performed on Live Parker's on Comedy Central with Barry Hilton
Performed at the CT Nandos Comedy Festival, The Artscape Opera House
Performed at Blacks Only for three years in succession
Performed at Keeping You in Stitches 2 and 3 with Riaad Moosa
A member of Four Young Whites who has performed at various venues around CT and JHB
Jive Cape Town Funny Festival (full run)
Voorkamerfest
Trevor Noah's Nation WILD Tour 2014 and 2015
Trevor Noah's opening act in 2015
Recorded his Comedy Central special
Writing career
He wrote his first book titled Truitjie Roer My Nie in June 2018. The book is made of short anecdotes from his point of view of the world. The comedian unravels strange situations and opinions that the audience can relate to.
Other ventures
Schalk is a man of different hats as he has taken part in several other ventures apart from comedy, acting and writing. Here is the breakdown of his other money-making business ventures.
Schalk Bezuidenhout advert
The PUDO (Pick Up, Drop Off) brand partnered with the comedian in advertising their courier services. The company aims to install more than 300 lockers worldwide to give South Africans ease in sending parcels within the country.
Schalk Bezuidenhout wine
The comedian introduced his first wine featuring two kolletjies on the o, in collaboration with De Kleine Wijn Koöp. The Feeling Good Feeling Positive Pinotage has subtle hints of grapes and alcohol.
Awards and nominations
The star has bagged several awards as a result of his excellent acting skills. He has been nominated in some and emerged the winner in others. Here is the breakdown of his accolades:
2016 - Kanna Award: Best Emerging Artist
2016 - African Language and Culture Association
2017 - Comic's Choice Award: Comedian of the Year
2018 - Best Supporting Actor - TV Comedy during the South African Film and Television Awards for the film Hotel
2018 - DStv Viewer's Choice Award: Favorite Comedian of the Year
2019 - Best Actor - Feature Film during the South African Film and Television Awards for the film Canary
Schalk Bezuidenhout wife and kids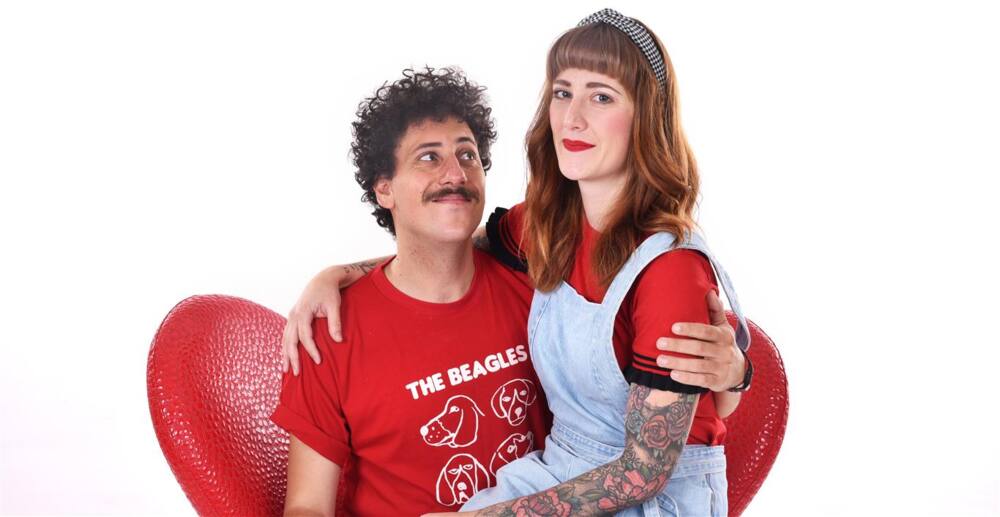 The comedian has been in a relationship with his long-term girlfriend, Mica McKechnie. Schalk Bezuidenhout girlfriend and the comedian were brought up in different parts of East Rand. The actor grew up in Kempton and Mica in Benoni.
Recently, he went down on his knee to propose to her in a Joburg hotel where the duo had met for their first date. Schalk Bezuidenhout fiancee, Mica McKechnie, is a film art director and set dresser. The actor does not have any kids yet.
Bezuidenhout is a successful comedian, actor, and author. He has also excelled in other ventures such as advertising and wine production. All these are indicators that he makes a considerable sum of money every month. However, Schalk Bezuidenhout net worth is not known to the public.
Schalk Bezuidenhout is one of the comedians who are sure to make you burst with laughter. So far, he has been privileged to perform in numerous great venues alongside other great comedians.
READ ALSO: Zenzo Ngqobe bio: age, wife, family, TV shows, movies, pictures, profile, net worth
Briefly.co.za outlined on 8th July the biography of Zenzo Ngqobe. This includes his age, wife, family, TV shows, movies, pictures, profile and net worth. Zenzo has shaken the film industry with his spot-on characters. Even though he grew up aspiring to become a pilot, he has significantly fallen in love with acting.
Source: Briefly News