Hallie Gnatovich: age, spouse, wedding, career, profile
Hallie Gnatovich is an avid runner, yoga instructor, and mother of two young children. She is the wife of Josh Gates, who is an American television presenter, producer, explorer, archaeologist, and professional photographer. Gates is known for hosting Destination Truth on Syfy. They married in 2014. Let us explore what there is to know about her!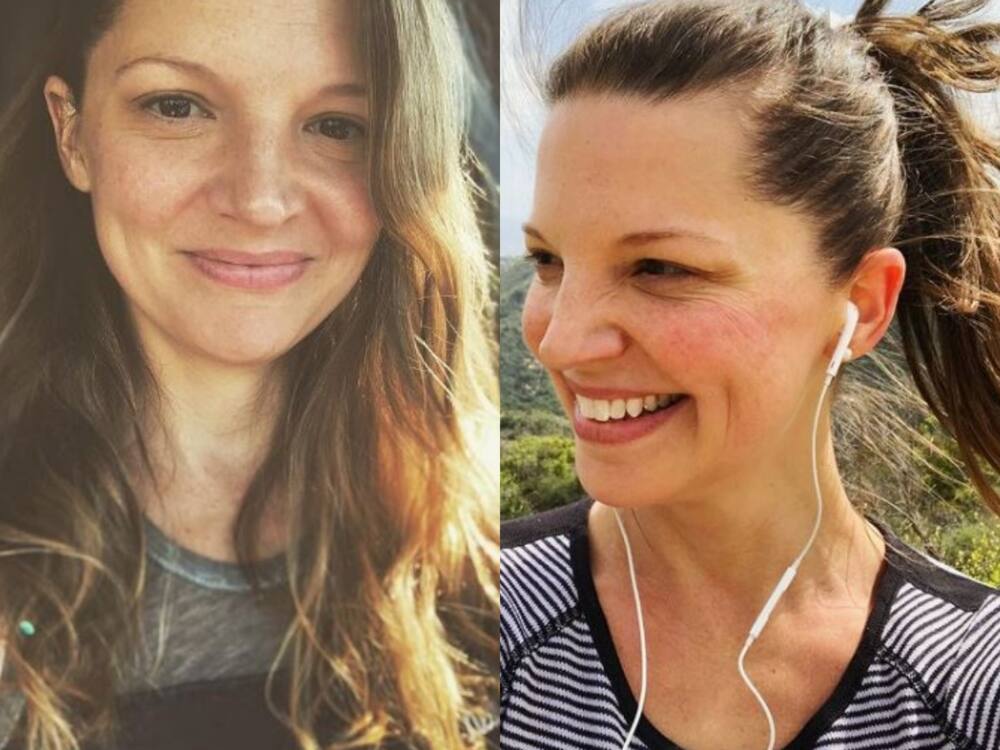 The exploration show Destination Truth aired from 2007 to 2012, and Gates hosted every episode from season one through to five. The Hallie Gnatovich IMDb biography tells us that she co-starred in the reality show and appeared as a researcher in 8 episodes during 2008 and 2012 alongside Josh Gates. They tied the knot on 13 September 2014, and they live in Los Angeles with their children.
Hallie Gnatovich profile summary
Full name: Hallie Gnatovich
Place of birth: USA
Date of birth: 26 January 1982
Hallie Gnatovich age: 39 years old as of 2021
Parents: Stana Gnatovich and Rock Gnatovich
Hallie Gnatovich nationality: American
Rise to fame: Celebrity spouse
Hallie Gnatovich wedding: She tied the knot with Josh Gates on 13 September 2014
Instagram page: @halliegnatovich
Fun fact: She has been practising therapy since 2010 and is in the same field of work as her mother
Who is Josh Gates's wife?
Hallie Gnatovich was born to Stana and Rock Gnatovichon on 26 January 1982. Her mother, Stana Gnatovich, is a couple and family therapist at South Shore Family Health Collaborative. Her father, Rock Gnatovich, is a successful businessman. They speak English, and they reside in Boston, Massachusetts.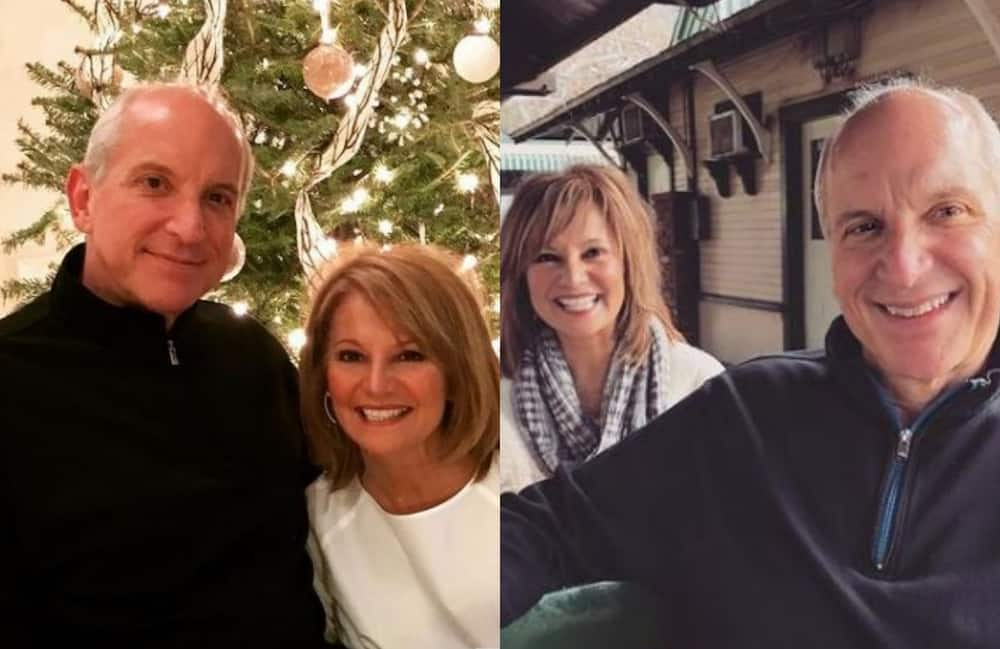 Hallie Gnatovich graduated from Oberlin College and achieved a Master's Degree in Marriage and Family Therapy from Alliant University in 2004. Her hobbies include cooking, food photography, staying fit, and arts and crafts.
Hallie Gnatovich career
Hallie followed in her mother's footsteps, which led her to therapy and counselling. Hallie is an active supervisor to three women who build their therapy practices in LA. They have more than a decade of experience in the field.
Hallie has two brothers, Steven Gnatovich and Simognat Gnatovich. During her acting career, she appeared in the comedy Archer House playing Marnie. The show debuted in 2007 and received the Sidewalk Film Festival's Special Jury Award.
Is Josh Gates still married?
Josh Gates wife Hallie Gnatovich and the family include two kids. Their first child was born on 12 February 2016, in the United States. Gates was filming on the set of Expedition Unknown when his son was born. In early 2018, the couple introduced their second child, a daughter.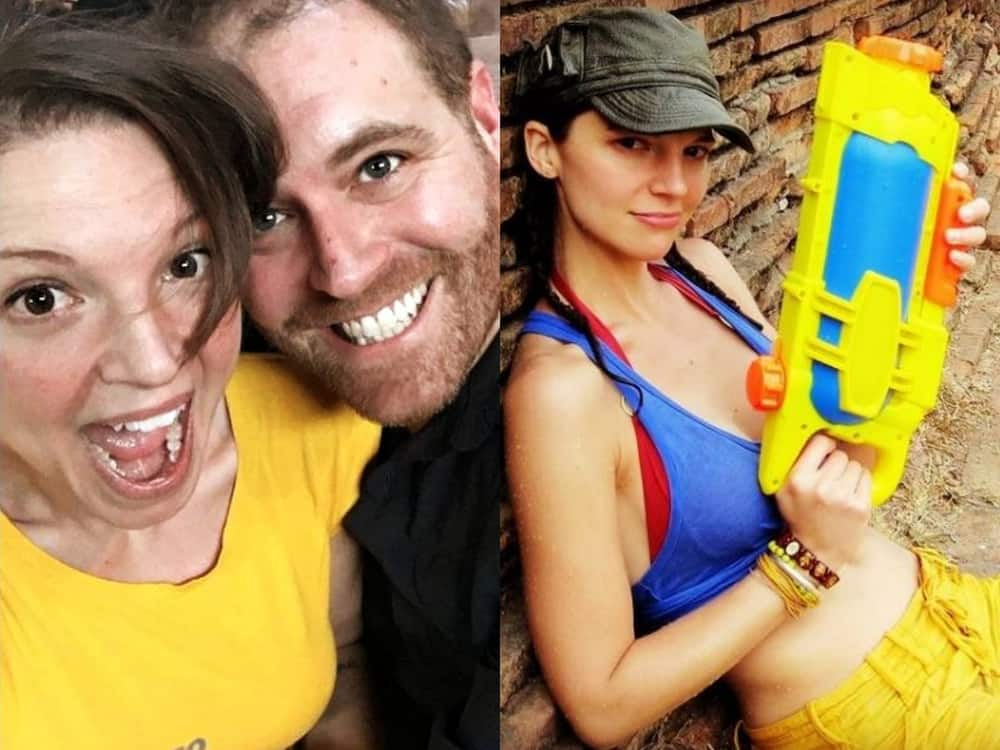 The Hallie Gnatovich Instagram profile includes happy family photos, food photos, animal and art images. She described it as "good and simple things," and the profile depicts just that. You can catch glimpses of her being pregnant with her children and a few snaps of her parents.
Hallie Gnatovich husband, Josh Gates
What is the age of Josh Gates? He was born on 10 August 1977, which makes him 43 as of April 2021. Josh Gates has climbed Aconcagua, the highest peak in the Americas, and Mt. Kilimanjaro. Josh enjoys photographing the interesting places he travels to and the interesting people he encounters along the way. He has recently been working on Expedition: Back to the Future (2021), co-starring next to Christopher Lloyd.
Hallie Gnatovich movies career is on hold as she is a busy mom with two children. Her husband, Josh Gates, however, is well on his way to superstardom. He has been scuba-diving since he was 10 years old and exploring is in his blood. Josh has participated in underwater archaeological finds off the coast of Israel. He has travelled to remote villages in Bangladesh and Nepal as a professional photographer. How much is Josh Gates worth? As of 2015, he has an estimated worth of $3 million.
The couple is happily married and resides in LA with their two young children. With full support from family, friends, and a massive following, Hallie Gnatovich and Josh are well on their way to worldwide fame. They have millions eagerly waiting to see them showcase their new adventures.
READ ALSO: Dr Mor Shapiro bio: Interesting details about Ben Shapiro wife
Briefly.co.za posted an article about Dr Mor Shapiro, Ben Shapiro's wife. Ben is a debate dominator and a conservative US political commentator. Given the history of Shapiro's death threats, it might be safe to keep things under wraps. In this article, we examine what little there is to know about Mor Shapiro and the reasons for all the death threats. Read to find out why!
Source: Briefly News