Who is Lauren Miller Rogen? Biography and facts of Seth Rogen wife
Lauren Miller is well known as Seth Rogen wife. She also has a thriving Hollywood career as an actress, film director, producer and screenwriter. Popular Lauren Miller movies include For a Good Time, Call… (2012), Like Father (2018), Superbad (2007) and 50/50 (2011). Apart from filming, she is active in philanthropy work and co-founded Hilarity for Charity to raise Alzheimer's awareness.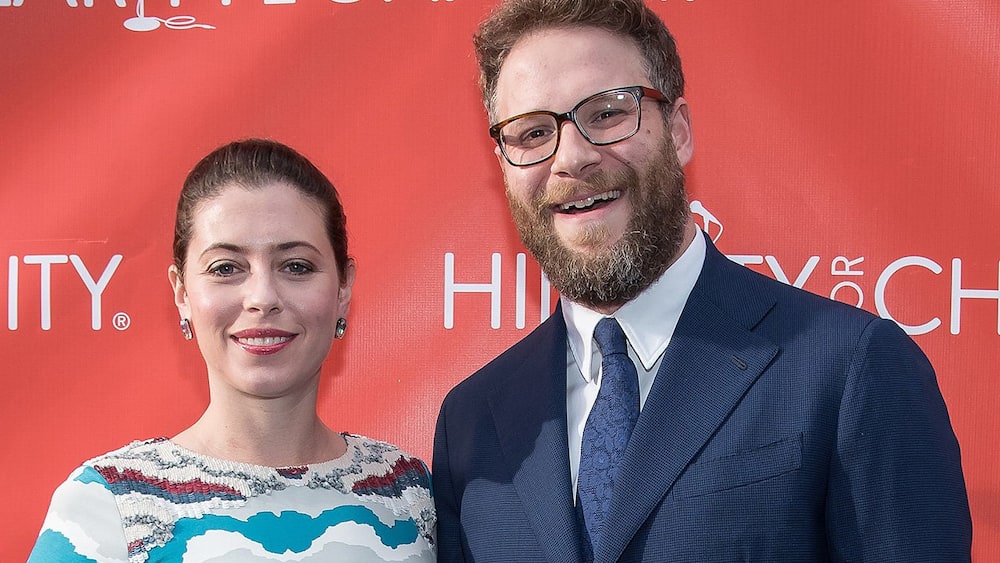 Seth Rogen is lucky to have an understanding, hardworking and loving wife like Lauren Miller. Read on to know the secret to their happy marriage and why they decided to have no kids.
Lauren Miller profiles
Full name: Lauren Anne Miller Rogen
Date of birth: 24th July 1982
Lauren Miller age: 38 years in 2021
Nationality: American
Ethnicity: Jewish
Height: 5'4.5''
Profession: Actress, director, producer, screenwriter, activist
Twitter: @IamLaurenMiller
Instagram: @laurenmillerrogen
Early life and education
Where is Lauren Miller from? The actress was born on 24th July 1982 in Lakeland, Florida, the United States, in a Jewish family. Lauren Miller parents are Scott and Adele Miller, and she has a brother called Daniel.
The actress went to Lois Cowles Harrison Center for the Visual and Performing Arts to pursue her high school education. She later joined Florida State University College of Motion Picture Arts and graduated in 2003.
Lauren Miller spouse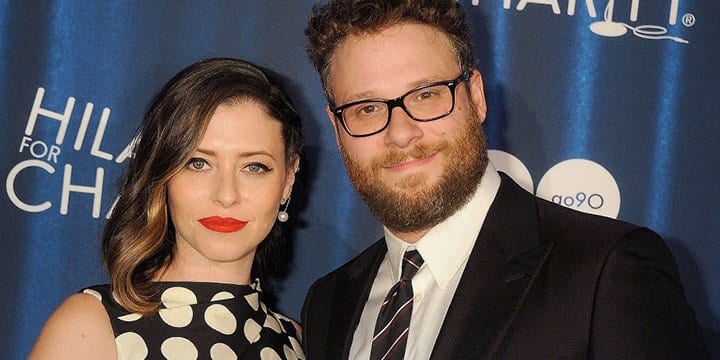 She is married to actor Seth Rogen since 2011. The couple met in 2004 on a show called Da Ali G Show and started dating. They got engaged in September 2010 and tied the knot in a colourful wedding in October 2011 in Sonoma County, California.
The topic of Seth Rogen and children has been discussed numerous times, but the actor revealed that he does not want any kids. They are all against the idea of becoming parents, which gives them the time and freedom to do what they like.
Film career
Seth Rogen wife kicked off her Hollywood career on a number of short films before landing the role of Scarlett Brighton in Superbad in 2007. The actress has since starred in several Lauren Miller TV shows and movies. The following are some of her films:
Phobia (2021) as Emma
Sausage Party (2016) as Camille Toh's voice
Growing Up and Other Lies (2014) as Emma
50/50 (2011) as Bodie
Observe and Report (2009) as Trina
Lauren Miller Rogen Zack and Miri Make a Porno (2008) as Moaner and Groaner
Norbit (2007) as Lauren Miller Rasputia Photo Double
Seth Rogen wife has appeared in several television shows, including the following:
Master of None (2017) as Christine in episode 4 of season 12
Grey's Anatomy (2016) as Judy in episode 10 of season 12
Ben and Kate (2012) as Darcy in two episodes
Apart from acting, Miller is a seasoned screenwriter and producer. In 2012, she co-wrote and also produced For a Good Time, Call… with Katie Anne Naylon, a college roommate. The film narrates their adventures. The actress made her directorial debut in 2018 on the film Like Father, starring Kesley Grammer and Kristen Bell.
Lauren Miller Rogen Alzheimer's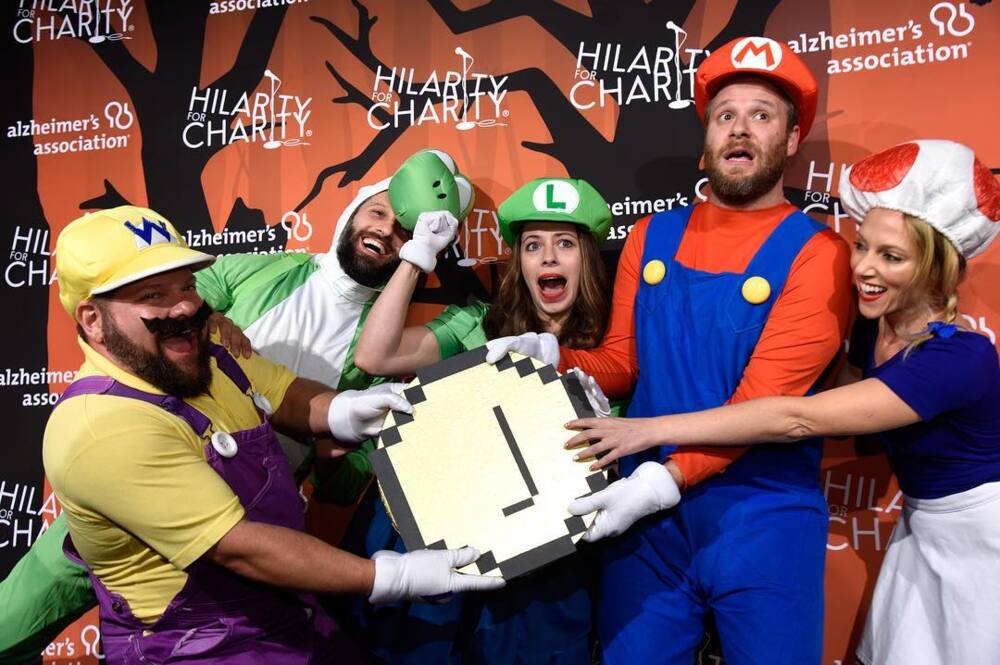 In 2012, Lauren Miller-Rogen and her husband Seth Rogen co-founded Hilarity for Charity, a movement created to raise awareness on Alzheimer's sickness and support affected families. The actress was motivated to start the charity after her mother was diagnosed with Alzheimer's at age 55. She also lost her grandparents to the disease.
Alzheimer's disease is an irreversible and progressive brain disorder that gradually destroys memory and thinking ability. Early-onset Alzheimer's appears between 30s and mid-60s, while the late-onset starts showing when a person is in their mid-60s.
Lauren is a patient advocate for Alzheimer's disease and sits on the board of California's stem cell agency, the California Institute for Regenerative Medicine (CIRM).
Lauren Miller Rogen net worth
According to Celebrity Net Worth, Seth Rogen wife has an estimated net worth of $2 million in 2021. She mainly earns from projects working as an actress, writer, producer, and director.
Lauren Miller is among Hollywood's successful actors using their influence to make the world a better place. Her efforts to create awareness for Alzheimer's disease and find a possible cure have positively impacted millions of adults in the US and across the globe.
READ ALSO: Aja Metoyer age, son, husband, sister, basketball wives, IG, worth
How well do you know Dwyane Wade's baby mama, Aja Metoyer? Briefly.co.za published her life story and how she is navigating as a single mother to three kids.
Aja came into the limelight in 2013 after giving birth to the son of retired NBA player Dwyane Wade, who was at the time in a public relationship with actress Gabrielle Union. She also shares two girls with actor Damon Wayans Jr.
Source: Briefly News