Petrol Attendant Helps Stranded Woman Get Home Safely with Last R30
- A stranded Johannesburg woman has thanked a kind garage worker who helped her get home in a heartfelt Facebook post
- The petrol attendant offered Neo his last R30 even though he might have needed the cash for himself
- Mzansi was definitely left all up in their feelings and took to the comments section to share their thoughts
PAY ATTENTION: Click "See First" under the "Following" tab to see Briefly.co.za News on your News Feed!
A local woman headed to popular Facebook group #ImStaying to share her awe-inspiring encounter with a kind petrol attendant.
Neo Maphuti Montja shared the heartfelt post which has since been liked more than 3k times. she writes:
"Last night I have experienced the "I am staying moment". I came back from Rustenburg at around 09H30 at night and I got off a taxi at BP garage at Smit Street Braamfontein so that I could Taxify home. I reached out for my purse and found that I had left my Nedbank card at home and I only had my Capitec card, of which I could not withdraw straight from."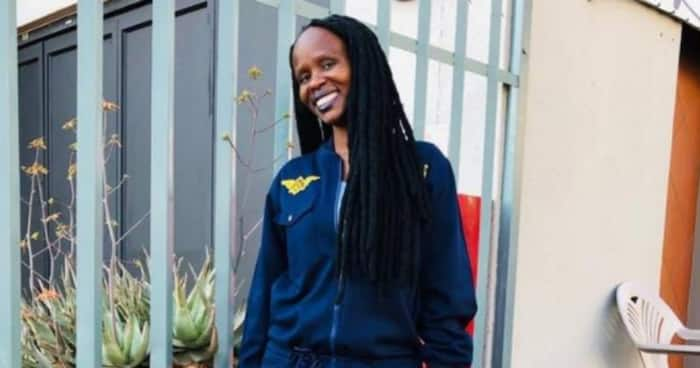 "I felt helpless and I wanted to cry, then one of the petrol attendants by the name of Michael asked me what was wrong."
She goes on to say that she explained her desperate situation to Michael, who then kindly offered to help pay for her Taxify home:
"He gave me R30 and showed me his wallet and said this is my last money but we must get you home safely anyway. He only had R50 in his wallet and he wanted to give me all his last money.
"It is because of selfless people like him that you will not hear my name on the news of me being the statics of something bad happened to me."
To view the post, click this link.
Mzansi was definitely inspired by the selfless man and took to the comments section to share their thoughts. Read some of their words below:
Marelize Coetzee:
"People like Michael are the true heroes in our beloved country..."
Jayce Fagan:
"What a blessing for both of you, it's your time to do likewise."
Maryann Banwell:
"May Michael be blessed always and abundantly for his kindness and generosity. I hope you go back and reimburse this very kind man."
Belinda Woodley Stipp:
"I truly believe God will bless him ten-fold for his selfless act. We all need to take a page from this."
Marebane Zanele:
"How great of Michael to do such a selfless thing, may God bless him more than what he could ever imagine."
Meanwhile, Briefly News previously reported that BI Phakathi, South Africa's faceless philanthropist, answered a concerned man's plea on Twitter to help a disabled man, Thukelo, get a wheelchair.
Son of the soil, @Isheunesu009, reached out to BI on Twitter and wanted to know if he could help a disabled man who desperately needed a wheelchair.
"Please hear my request sir, I know you're busy. Please help this brother. He desperately needs a wheelchair."
BI asked @Isheunesu009 where the man was based and he replied that he would find out and let BI know. It took a couple of days but BI came through and the disabled man thanked him in a video posted on Twitter by @Isheunesu009.
"Thank you so much @biphakathi for buying bro Thukelo a brand new wheelchair."
Twitter users were delighted with BI and his good deed:
"This made me cry. Thank you BI Phakathi. A pure heart you have. Something so small can make a big impact in someone's life."
@Tsepi_Shuenyane:
"Within each human resides compassion and love, your kindness constantly reminds me of what being human is. May God continue to bless and keep you Ntate Phakathi."
@kangaroolover69:
"This is real humanity..."
Enjoyed reading our story? Download BRIEFLY's news app on Google Play now and stay up-to-date with major South African news!
Source: Briefly.co.za