Successful Young Lawyer Puts Shoulder to the Wheel and Sells Typek Paper on Weekend, People Left Inspired
One young woman who thrives as a lawyer is not afraid of working hard on a side-hustle
The perseverant lady was commended on the Kasi Economy Facebook page, with her dedication admired
People who saw the post complimented the lawyer for her determination to succeed and unashamed willingness to grind hard to reach success
A hard-working young woman who is a qualified lawyer is grinding hard by selling Typek paper during her free time.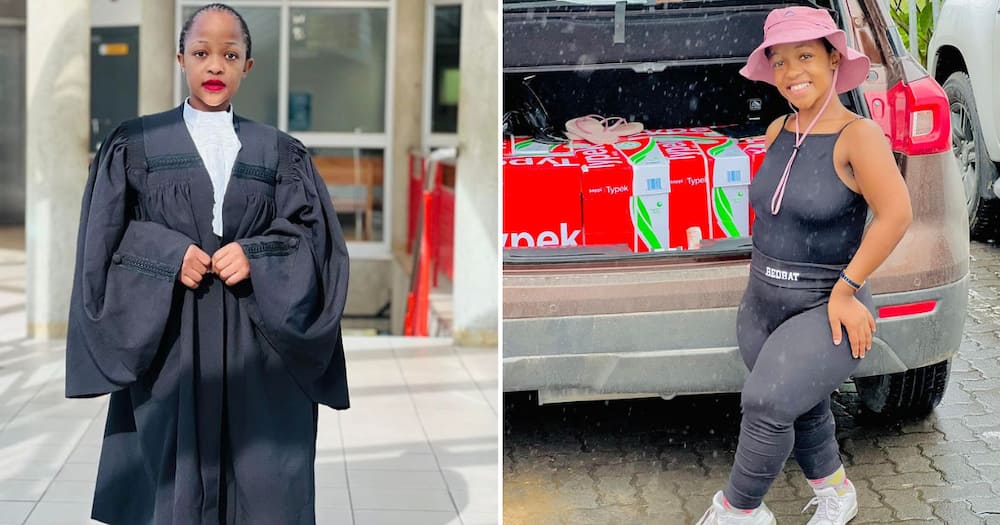 Despite the smart sis holding a degree, she unashamedly continues to hustle to make extra money.
The sis, who according to Kasi Economy, is named Alungile Madolo, was honoured in a Facebook post online.
The post read:
"Alungile Madolo is a young lawyer. During her spare time, she sells Typek."
Hard-working lawyer commended
The 26-year-old received praise from Facebook users who seemed inspired by a young lady with a degree continuing to grind hard to earn multiple sources of income.
Here are some of the best reactions:
Mashudu Mukhawa said:
"Love this. Great example to other young ladies that you should work hard for your money and the life you want or dream of."
Candley Seroba added:
"Huge respect for her. I am inspired."
Nyeleti Nwavulambya noted:
"I love the great job she is doing."
Dispatch Live previously wrote about the go-getter opening her very own law firm, with the boss babe overcoming self-doubt to achieve her dreams.
Briefly News' Women Empowerment Editor has previously written about a Limpopo woman with a qualification in human resource management selling kotas to make a living.
Many young ladies hustle hard for the lives they want, and we at Briefly News love to see them thrive!
Smart lady amped about bagging a PhD in epidemiology, people congratulate her for the win
In a story by Briefly News, a hard-working young woman from Eswatini is over the moon about completing her doctoral degree and shared her wonderful news on social media.
The sis bagged her PhD in Epidemiology from Kaohsiung Medical University and seemed amped about the win.
People congratulated the young woman on the accomplishment and expressed how proud they were of her.
Source: Briefly News