Best Trevor Noah mother and father images
Trevor Noah is one of Mzansi's most successful comedians. Growing up in apartheid, as a coloured male, Trevor had to go through a lot. He now uses his struggles to tell a story in a humorous way and embraces the cultural differences that exist in South Africa today. He is one of the most successful African comedians in the world asserted by the many awards he has won and been nominated for. He has achieved all of this just by the age of 34.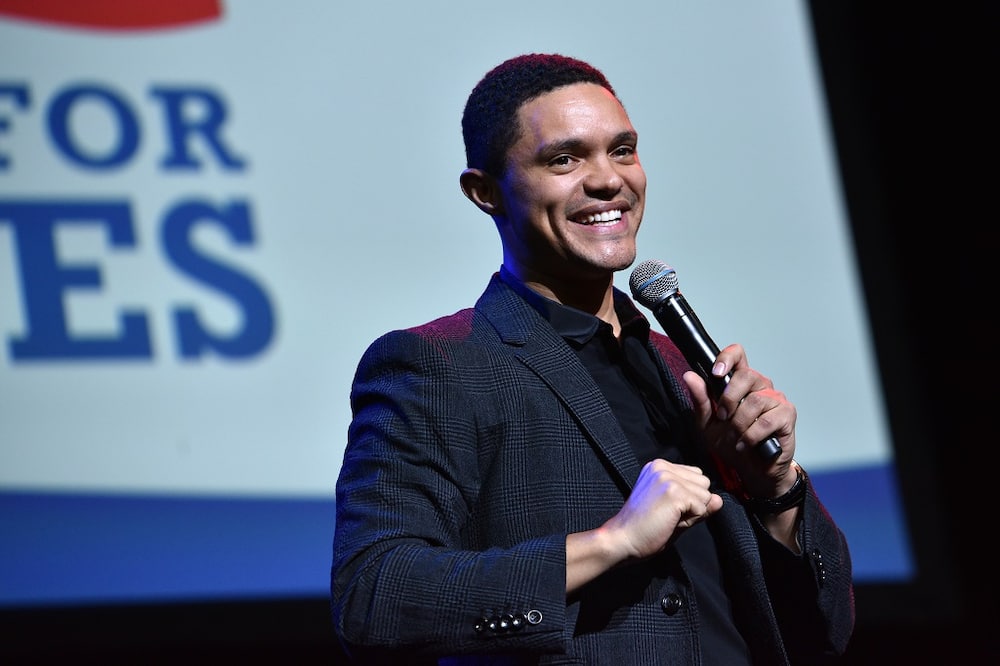 PAY ATTENTION: Click "See First" under the "Following" tab to see Briefly.co.za News on your News Feed!
Life, however, has not been blissful for the talented comedian. He had quite a rough childhood as a result of being bi-racial at a time when South Africa had an apartheid government. Apartheid is an Afrikaans word that means separateness. This translated to the segregation and division of the South African people based on the colour of their skin.
Trevor Noah life
Since Trevor did not subscribe to any particular colour (he was both black and white), he was often the odd duck and had several childhood experiences which shaped him into the outstanding man that he is today.
In this article, you will see how Trevor Noah mother and father managed to raise young Trevor in such a difficult and trying environment. You will also see the Trevor Noah parents images and understand the conditions in which Trevor grew up.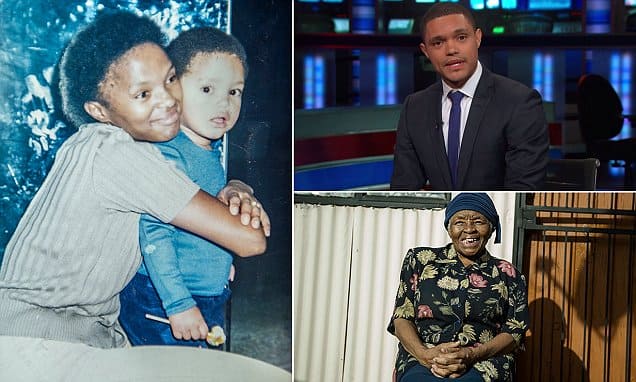 Trevor Noah Father Robert Noah
Trevor Noah's father is a European man of a Swiss-German descent. He officially goes by Robert Noah. Both his parents were part of the rebellion against the apartheid government.
One time, Trevor Noah joked and said, 'You know how the Swiss love their chocolate.' Which is true because his parents loved each other but the government made it hard for them to be together. It is known that back in the apartheid days, there used to be underground clubs where people of different races could intermingle, and it is probably how the two used to spend time together.
PAY ATTENTION: Save mobile data with FreeBasics: Briefly is now available on the app
Patricia Noah, Trevor Noah's mum, would even have to dress up as a maid in order to be able to go and visit Robert. So, when Trevor was born, things became even more difficult for the two. This is because Trevor, being coloured, could not be seen walking with his mother who was black or with his father who was white. If they were caught, the parents would go to jail and Trevor would be put in an orphanage.
Trevor lived under the pretense that he was albino because of his visibly lighter skin, and this was able to get them out of trouble a few times. The mother then decided to move him into his grandmother's house where there was less police.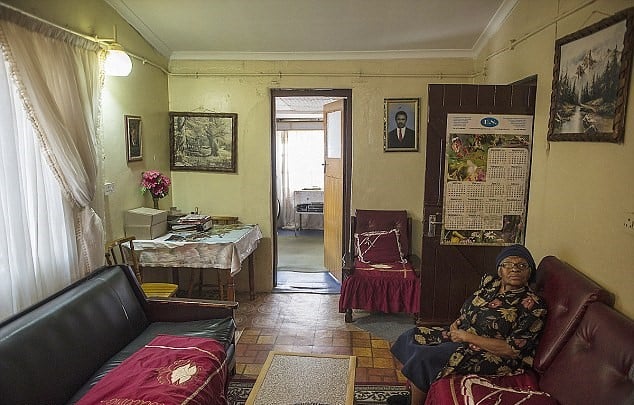 They would go and visit Trevor's dad occasionally, and for Trevor, this was the equivalent of going to Disney land. So, you can imagine how hurt Trevor was when his father moved out of Johannesburg and went to Cape Town.
This weighed down on the teen who felt like his father did not love him anymore. Trevor later discovered that he was depressed, this came from the famous actor Jim Carrey bringing to light his own struggle with depression.
READ ALSO: Trevor Noah salary - How much does he earn?
Trevor finally understood those long days of sleeping and other small signs that showed he was depressed. It was a relief for Trevor Noah when he found out that his dad actually cared for him. This came about when they reunited in Trevor's early 20's.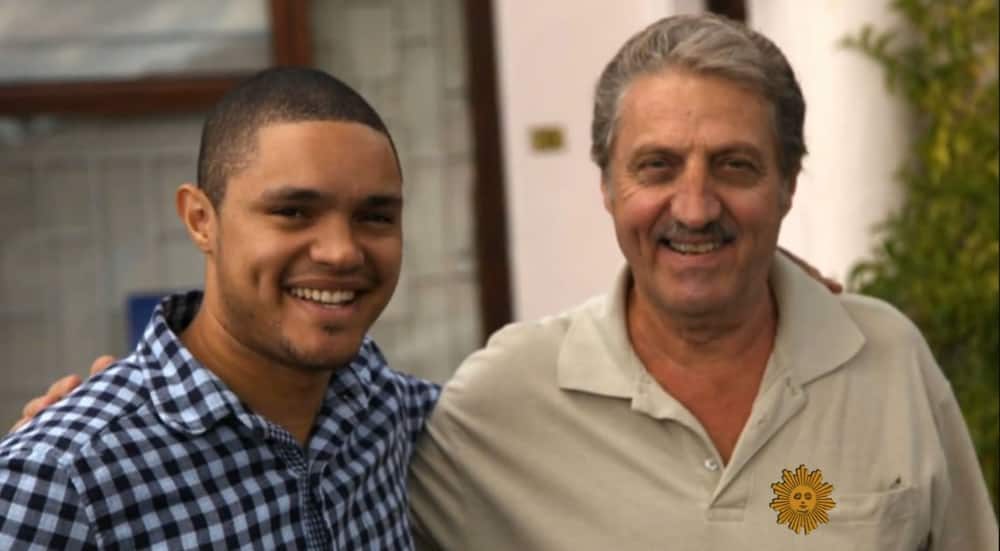 The father showed him a scrapbook which resembled a photo album, and in it, were all of Trevor's endeavours, all the show ticket advertisements, and basically every time he was mentioned in the papers, his dad had it placed there. This brought Trevor to tears because he did not know just how important he was to his father and just how proud his dad was of him and all his achievements.
Trevor Noah mother Patricia Nombuyiselo Noah
Trevor Noah's mother is called Patricia Nombuyiselo Noah. She is the hero to her son and he tells this to the whole world. The values and skills she instilled in him have helped him in so many ways in his life, and the sacrifices she made just to give him a good life.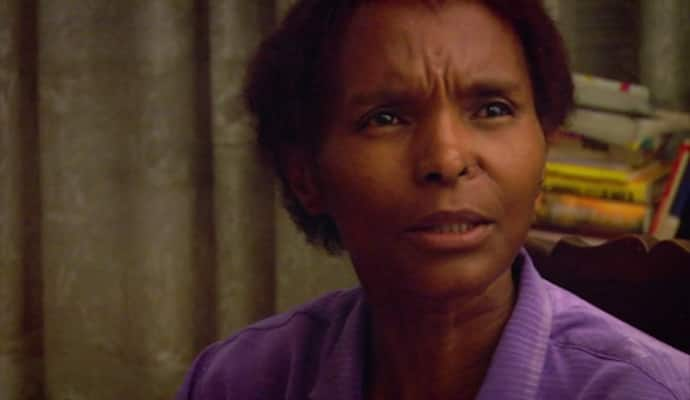 Recently, about a year ago on fathers day, Trevor Noah wrote a dedication to his mother on Twitter. He grew up in a single mother household and for him, his mother acts as both parents.
Patricia Noah is a black woman from the Xhosa tribe in South Africa.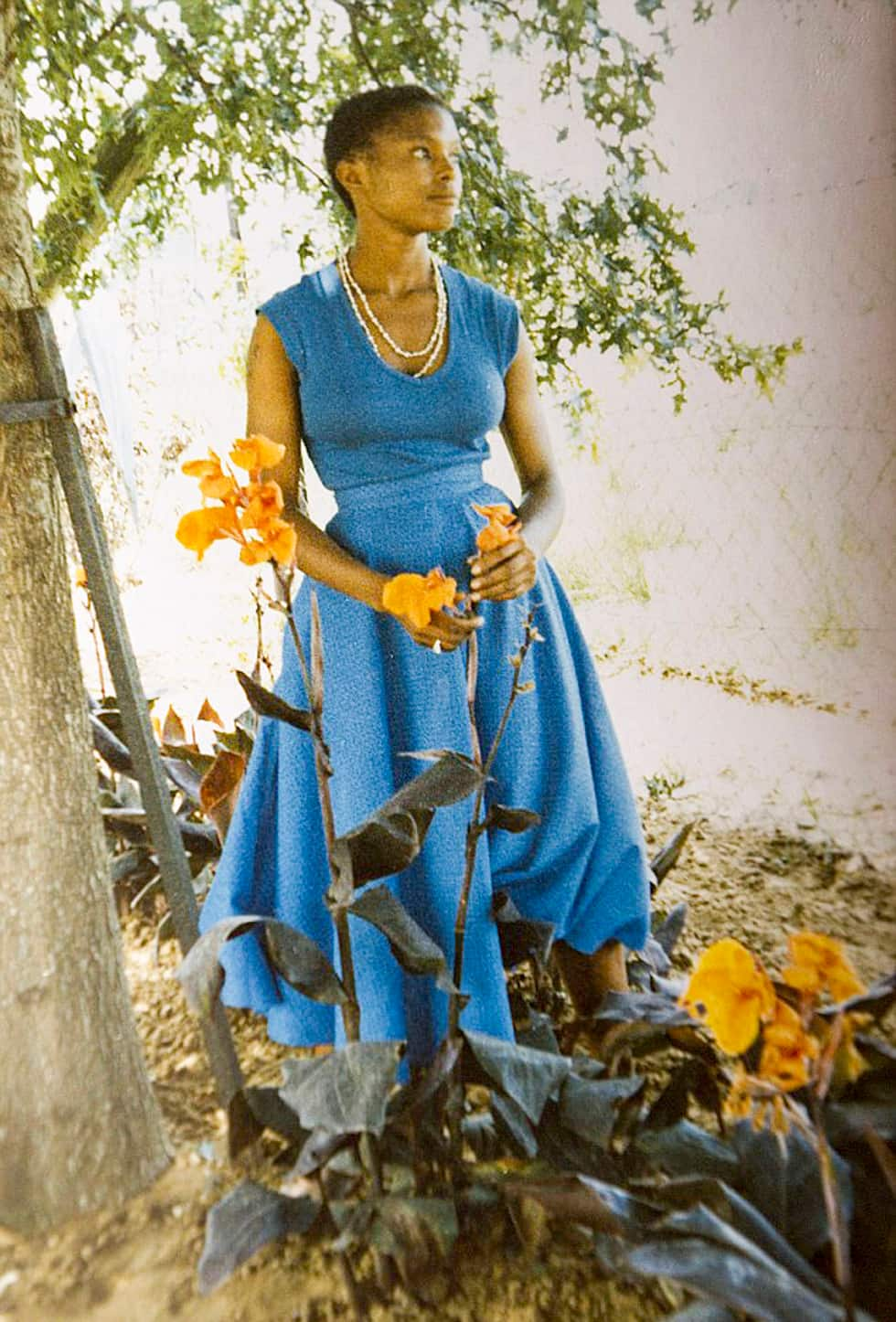 You can see how beautiful and radiant she was as a young lady.
She was a very strictly religious woman. Her search for answers led her to convert to Judaism when Trevor Noah was 10 or 11. She grew up in a hut with 14 cousins.
From how she lived her life, it can be seen that she was a woman who did not heavily consider the consequences of her actions. If she wanted to do it, she did it and come what may. Trevor Noah said that this is the way he was raised and that it has made him very volatile in making decisions.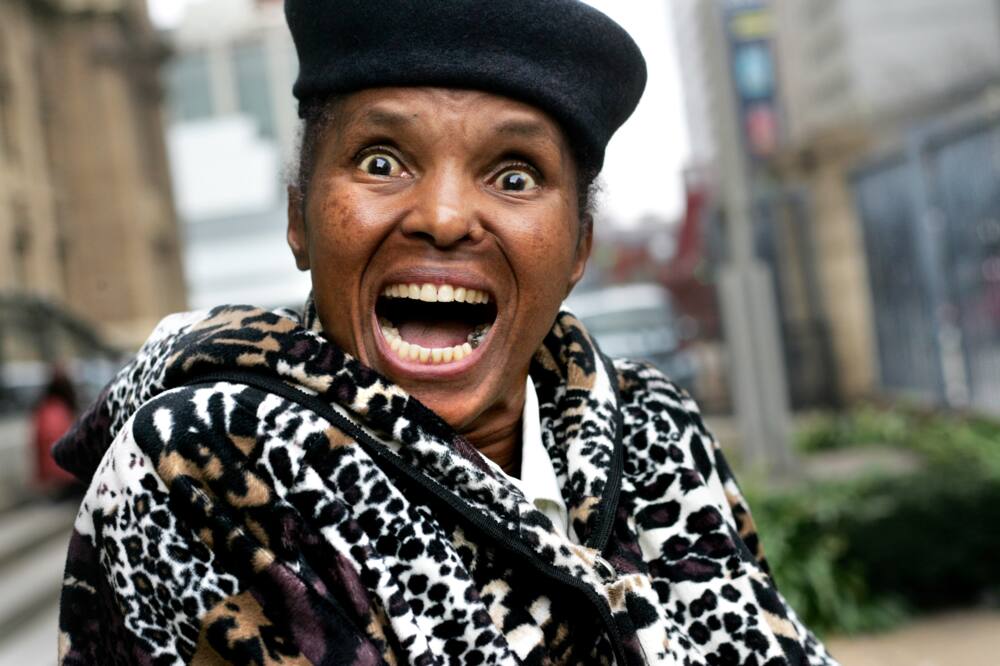 For example, leaving South Africa to go to America and starting a new life, whilst only knowing one person there. Not many people just do that because it is not an easy thing to do, but having it in you not to overthink choices that are in your best interest is a good trait to have. She had a son in an apartheid regime, and that is like the biggest show of rebellion to the government. She raised Trevor with this same philosophy and he has grown up to become a world-renown comedian.
Trevor Noah even once said to Oprah that "most people would have a sign to protest the apartheid government, my mother had me. In telling my story and writing this book, I never thought it was about my mum. I think most of us believe that we are the heroes of our story and in writing this story, I realised that I was my mothers punk a** sidekick. "
One of the most trying moments of this dynamic duo (Trevor and his mom) was when Patricia married a man called Abel Ngisaveni Singange. Trevor never liked him but he could not stop his mother from getting involved with him.
They had two sons, Andrew and Isaac. Trevor Noah says that this man had his moments of violent outbursts at the time he was married to his mother. This was too much for Trevor, and he could not stand seeing his mother suffer. With his mother's blessing, Trevor moved out of home to pursue his dreams.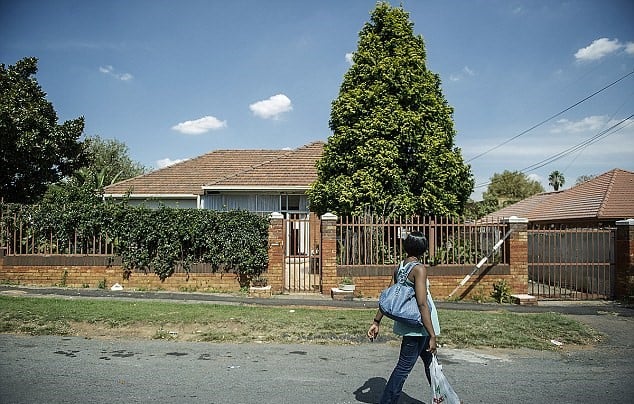 Trevor Noah Siblings
Trevor Noah has two stepbrothers, Isaac and Andrew who are both the sons of Abel Ngisaveni Sigange.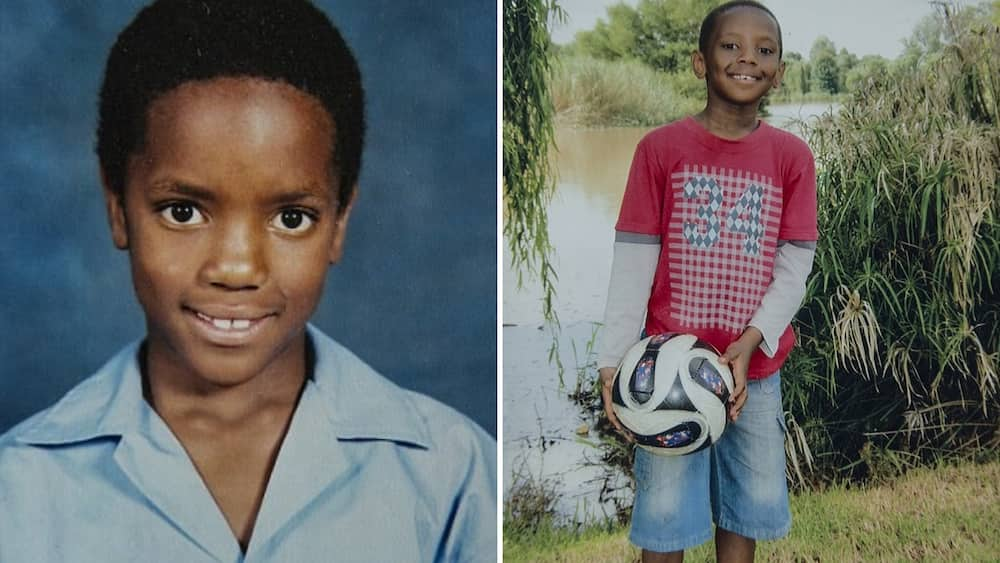 The boys were there when their father came with a gun and shot their mother. Trevor Noah brother Isaac even pleaded with him not to do it but their cries were ignored. Abel said in his hearing after he was charged with attempted murder that he was not aware that his wife had divorced him at the time and that's why he did what he did. That, however, is no excuse to expose your sons to such brutality.
Trevor Noah girlfriend
Trevor Noah is dating Jordyn Taylor who is a singer, songwriter and a model. They met at a party in 2015 and well, the rest is history. They look great together, and you can say that this is a match made in heaven.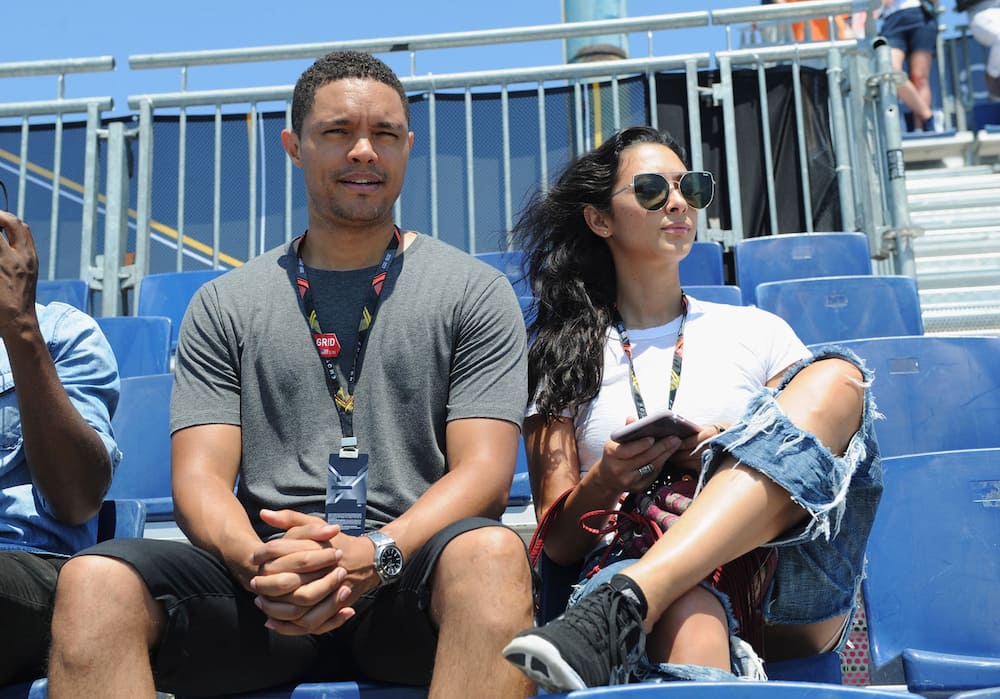 That is just the scratch on the surface about the life and family of Trevor Noah, the boy who was born a product of rebellion and romance. A boy who grew up not quite understanding why he was very different but made the best of his situation. His parents made sure that he grew up with values to guide him throughout his entire life, and they also loved him as much as they could.
READ ALSO:
Best Trevor Noah quotes about love and life
Trevor Noah book review and summary
Trevor Noah parents pictures, names and story
Source: Briefly News