12 fast and tasty chicken mince recipes (step-by-step + video)
Is chicken your favourite source of protein? Have you ever tried the chicken mince recipes? If no, this content is a chicken mince tutorial illustrating different methods to prepare your delicacy, giving tips on what to serve alongside. The guide also contains a procedure to prepare the mince that you may apply immediately or refrigerate for later use. Do not worry about obtaining the ingredients since they are affordable and available locally.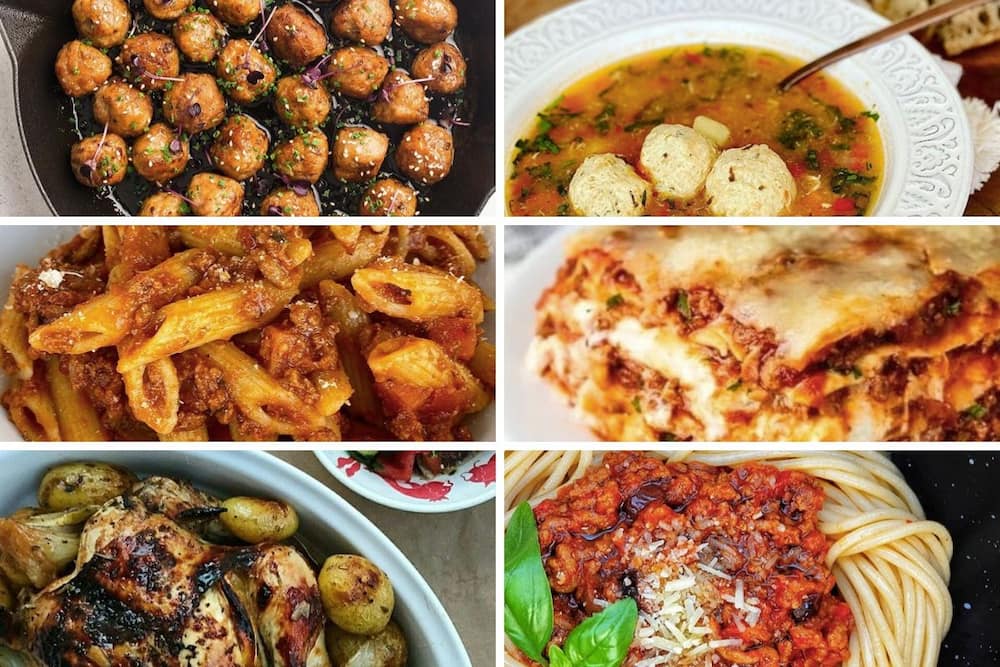 Recipes for chicken mince
Chicken mince can be an active ingredient to several methods suitable for breakfast, lunch or dinner. The recipes may be challenging, especially to individuals advised by their health nutritionist against the taking of red meat, since they may have exhausted the everyday beef recipes. If you are looking for the substitute, try the below chicken mince recipes;
1. Penne and chicken mince Bolognese pasta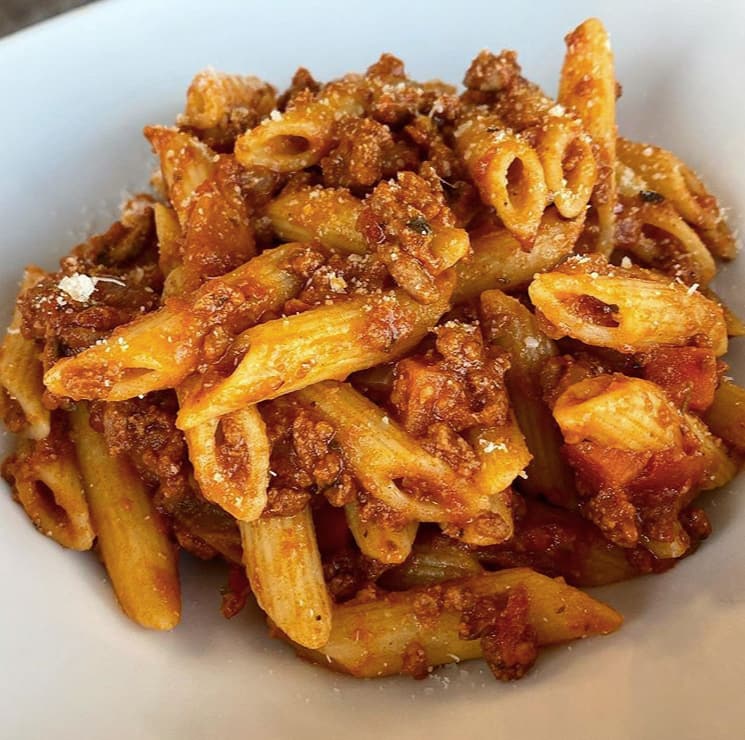 If you are craving chicken mince pasta and wondering how to prepare one at home, you can follow any of the below procedures without worrying about what to cook for dinner. Remember, you can also add some of your favorite spices to offer it your desired flavor.
Ingredients
350g of lean chicken mince
350g of penne pasta
Two tablespoons of olive oil
One peeled and grated carrot
One finely diced onion
Two tablespoons of tomato paste
One finely chopped celery
400g of chopped tomatoes
1/3 cup of cold water
A pinch of salt to taste
Freshly ground pepper to taste
Cooking procedure
Pour the olive oil in a frying pan, and then heat it over medium heat.
Add the finely diced onion, chopped celery, and grated carrot into the frying pan and cook for about five minutes or until tender. Switch off the cooker.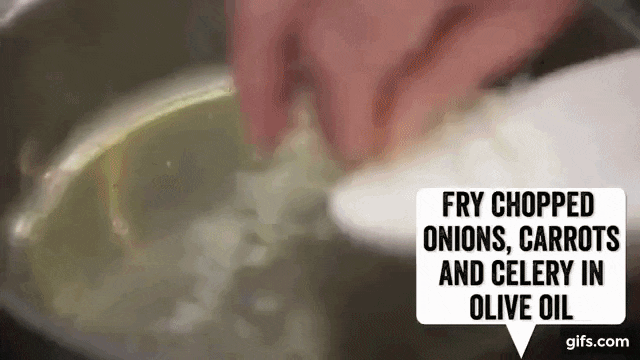 3. Put the chicken mince into a different frying pan and stir until they turn light brown. Set the fried chicken mince aside.
4. To the mixture of onion, celery, and carrot in the pan, add chopped tomatoes, water and tomato paste and then cook for about five to ten minutes until the mixture thickens and the water level lowers. Season to your taste by adding salt and ground pepper.
5. Separately, boil 350g of penne pasta in salty water for around 10 minutes or until it softens. You can cook the penne pasta following its packet instructions.
6. Dry your pasta by draining the excess liquid using a lid and then toss it in the bolognese sauce.
7. Your penne and chicken mince bolognese is ready. You can serve it with parmesan and grated cheese.
2. Wild olive, chicken and thyme pasta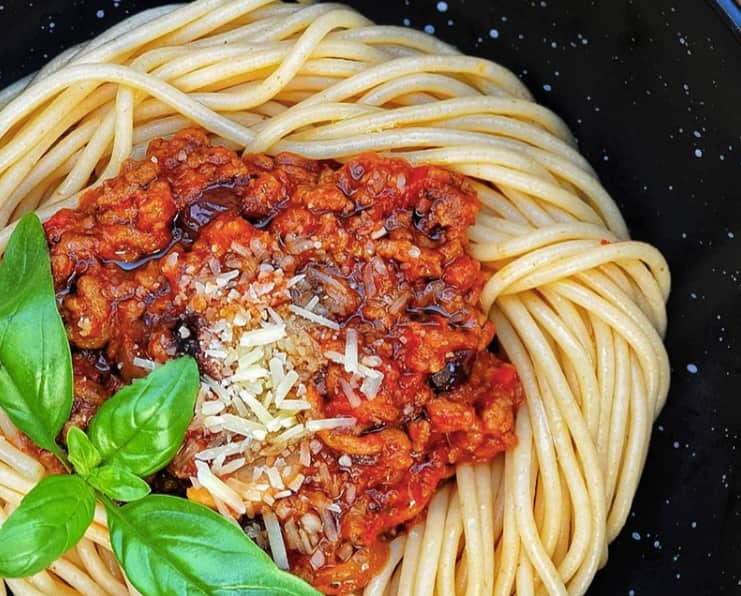 Ingredients
Two crushed garlic cloves
One tablespoon of extra virgin olive oil
Six sprigs of thyme
Two tablespoons of tomato paste
500g Lily Dale chicken mince (free range)
Cracked black pepper to taste
A pinch of sea salt to season
Two or 400g of chopped tomatoes
400g of Linguine
One tablespoon of vinegar (balsamic)
75g or 1/2 cup of wild olives
Cooking method
First, put some virgin olive oil into a large frying pan (preferably the non-stick pan), and cook over high heat.
Add the sprigs thyme to the frying pan and cook for about 30 seconds or until cooked. Set the cooked ingredients aside.
Add the Lily Dale chicken mince to the pan by breaking them down (preferably using a wooden spoon) and cook for about five to six minutes or until it turns golden brown.
Add a combination of tomato paste, garlic cloves, pepper, and a pinch of salt to the mixture and cook for a minute.
Add the chopped tomatoes and the balsamic vinegar to the mixture and cook over the medium heat for another twelve to fourteen minutes or until the mixture thickens.
Separately, boil the penne pasta in salty water for six to eight minutes or until it softens, and then drain your pasta.
Return the cooked pasta to the pan and then add the remaining olive oil and the chicken mixture. Stir to mix.
Your wild olive, chicken and thyme pasta is ready. You can serve it with some finely grated parmesan and crispy thyme.
3. Chicken mince meatballs recipe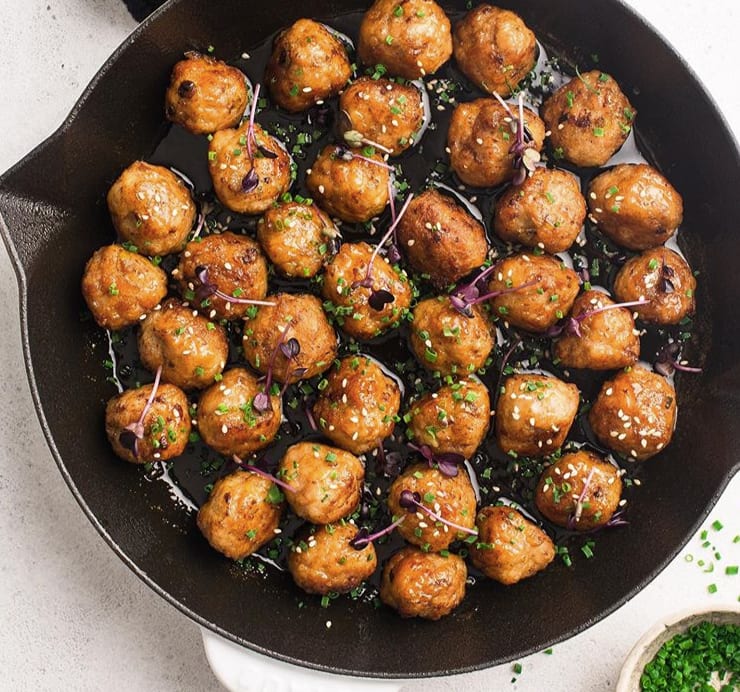 If you are stuck and just cannot make up your mind on what to prepare for breakfast or a midday snack, you can use your stored chicken mince to prepare meatballs. Below is a recipe to prepare zesty chicken meatballs.
Ingredients
A whisked egg
A pound of ground chicken
Three minced garlic cloves
Two tablespoons of Worcestershire sauce
Three tablespoons of whole-wheat breadcrumbs (preferably unseasoned)
One teaspoon of hot paprika (also can use Hungarian)
One zested lemon
One teaspoon of onion powder
One teaspoon of brown sugar
One teaspoon of chopped fresh oregano leaves (preferably one small sprig)
One tablespoon or 5 springs of chopped fresh thyme leaves
One tablespoon of butter (unsalted)
One tablespoon of extra virgin olive oil
Kosher salt
Freshly ground black pepper
Procedure
First, wash your hands, utensils, and ingredients thoroughly.
Combine the following ingredients (one after the other) in a bowl; garlic cloves, a whisked egg, ground chicken, breadcrumbs, paprika, Worcestershire sauce, chopped oregano leaves, onion powder, lemon zest, brown sugar, fresh thyme, ground black pepper, and a pinch of salt in a bowl and mix.
Roll the mixture using your hands to form (equal-sized) meatballs.
Pour the olive oil over the butter and heat them over medium to high heat.
Add the meatballs to the frying contents and wait at least three minutes (without interferences) or until it browns.
6. Turn the meatballs using a spoon for another three minutes while cooking to ensure that they brown evenly. Ensure that the meatballs remain juicy.
7. Finally, drain your meatballs thoroughly using a paper towel-lined plate. Serve your chicken mince meatballs while dry.
4. Apricot chicken mince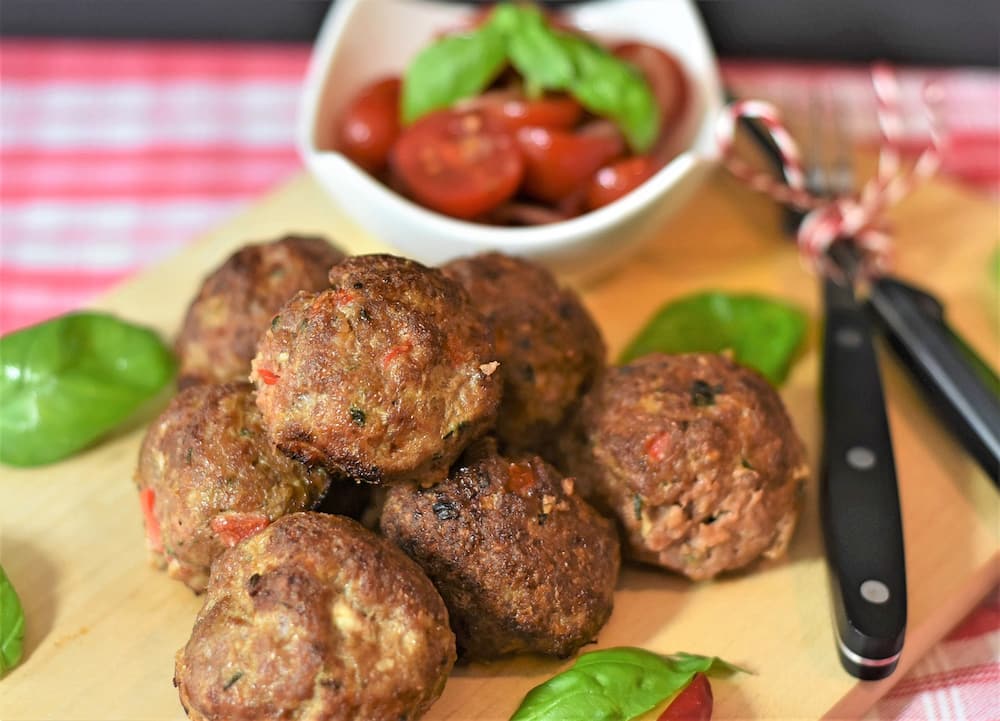 Ingredients
375g of chicken mince
A half cup of dried breadcrumbs
A large-sized egg
A half cup of finely chopped dried apricots
A half cup of finely chopped macadamias
One tablespoon of light soy sauce
Three teaspoons of freshly chopped coriander
Coriander leaves
Extra fresh coriander leaves (depending on the number of the rolled balls)
Cooking procedure
Mix the dried chopped apricots, macadamias, a whisked egg, and a light soy sauce to form a mixture.
Combine the chicken mince, dried breadcrumbs and the chopped coriander leaves to the mixture. Mix thoroughly.
Scoop a teaspoon of the mixture and roll it into a ball using your bare hands. Top each ball with a coriander leaf.
4. Repeat step 3 to form other balls.
5. Align your balls in the top half of a steamer (a single layer) and then cook the balls by boiling them for about 8 minutes.
6. Finally, cool the balls and refrigerate them for a day.
To serve, you can reheat your apricot chicken balls in the microwave or serve them when cold with fresh coriander or sweet chili sauce.
5. Gluten-free zesty chicken and broccolini lasagne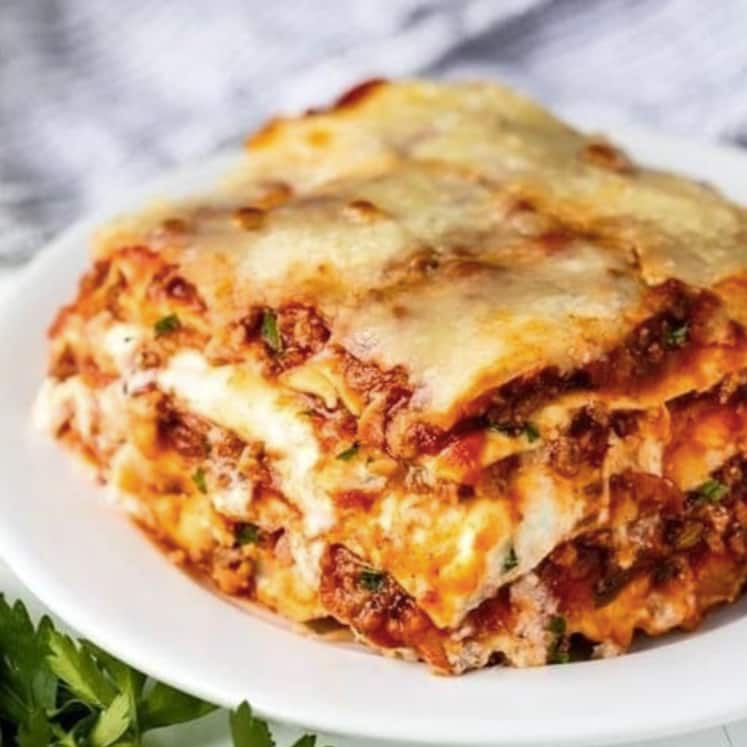 Ingredients
Two bunches of broccolini
500g of chicken mince
Two finely chopped garlic cloves
A finely chopped eschalot
Finely chopped, long red chili ( deseeded )
A bunch of oregano (leaves picked)
½ finely chopped bunch of oregano
80ml extra virgin olive oil ( approximately 1/3 cup)
500ml of chicken stock (approximately 2 cups)
70g of tahini (approximately ¼ cup)
400g of drained chickpeas (thoroughly rinsed)
650g of firm ricotta
125ml of milk (approximately ½ cup)
50g of finely grated parmesan (about 2/3 cup)
400g of dried lasagne sheets (gluten-free)
One tablespoon of dried chili flakes
Freshly cracked Black pepper
Two teaspoons of pimenton smoked paprika
One finely grated zest lemon
Cooking procedure
First, pre-heat the oven to a temperature of 180 degree Celsius.
Grease the 2.5l or 10 cups oven-proof dish (lightly) with some olive oil.
Put two bunches of broccolini in a food processor and blend it thoroughly. Set the mixture aside.
Mix the chicken mince, a garlic clove, chopped eschalot, red chili, chopped oregano, two tablespoons of olive oil, freshly cracked black pepper, and a teaspoon of salted chili flakes in a large bowl.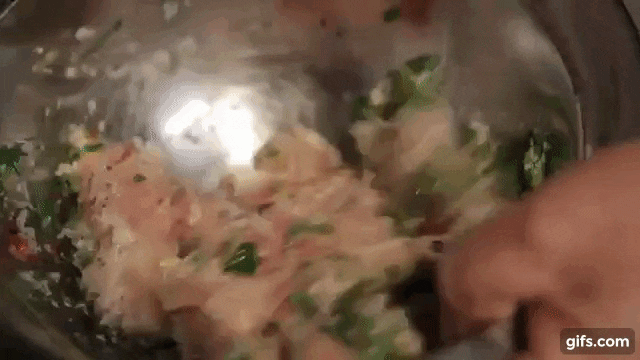 5. Make equal quantities of batches from the chicken mixture and fry them using a frying pan over high heat.
6. Cook the chicken batches for around 4 minutes (stirring thoroughly) or until they become brown.
7. Pour the remaining chicken mixture into a pan and then add tahini, chicken stock and a half cup of chickpeas (approximately 135g).
8. Boil the contents by reducing the heat and then simmer.
9. Cook the contents for five minutes while stirring frequently. Then, add the chopped broccolini to the content and stir. Set aside the mixture to cool.
10. Mix the milk, firm ricotta, and half of the grated parmesan in a bowl.
11. To ensure you meet your desired lasagne, split a third of the chicken mixture into the already set dish, and then cover the mix with a layer of dried lasagne sheets (ensure the lasagne sheets are broken down into pieces to fit when covering).
12. Spread some ricotta on top of the chicken mixture and cover it again with a layer of dried lasagne sheets.
13. Repeat procedure 11 and 12 at least twice.
14. Spread the baking paper sheet over the lasagne mixture and cover it using a foil.
15. Cook the lasagne mixture for about 40-45 minutes or until it bubbles.
16. Remove the baking paper sheet together with the foil and separate the mixture using the remaining parmesan.
17. Cook the contents into the oven (uncovered) over a temperature of 250 degrees Celsius, for another 20 minutes until the mixture turns golden.
18. Place the remaining chickpeas in the paper towel until partially dry, and then set aside.
19. Heat the remaining two tablespoons of the olive oil in a frying pan over low to medium heat.
20. Add the chickpeas and the chili flakes in the frying pan and stir. Cook again for a maximum of 8 minutes.
21. Finally, add a combination of pimento paprika and the remaining oregano leaves to the cooked mixture. Stir.
Your gluten-free zesty chicken and broccolini lasagne are ready. You can serve it alongside a spoonful of chickpea mixture and the hot lasagne mixture scattered with some lemon zest.
6. Chopped chilli chicken stir fry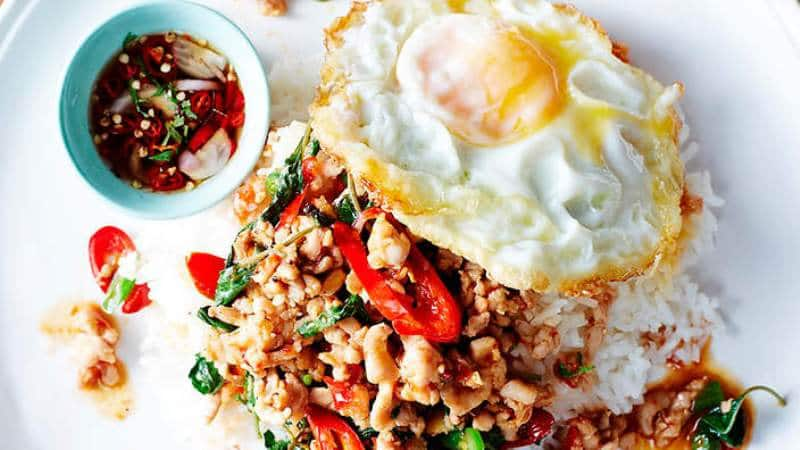 Ingredients
500g of chicken mince
Cooking oil
One bunch (springs) of sliced onion
250g of large chopped baby marrow/ zucchini
1/4 cup of peanut or sunflower (approximately 60ml)
100g of blanched zucchini/baby marrow
Two thinly sliced long red chilies
Steamed rice and fried eggs
1/4 cup of fermented chili bean paste (around 75g)
One bunch of picked Thai basil leaves
Salt to season
Method
Heat two tablespoons of cooking oil on a frying pan over medium heat.
Add the baby marrow or, the zucchini in the frying pan and then season it with salt.
After that, cook the contents (while stirring frequently) for about three to four minutes or until they turn golden.
Remove the golden ingredients from the pan and set aside.
Clean and dry the frying pan and then add a tablespoon of cooking oil over medium to high heat.
Add a bunch of sliced onion, half of the sliced red chilies, Thai basil leaves, and the fermented chili bean paste to the frying pan.
Cook the mixture for about two to three minutes (stirring periodically) until it softens.
Add the 500g of chicken mince to the mixture and cook for about ten minutes or until it browns. For easy cooking, you can break down the chicken mince with a spoon or a wooden stick.
Place the golden zucchini to the brown mixture on the pan and toss it to warm.
Serve alongside the steamed rice and the fried eggs. You can also top up each plate with the remaining chili and basil.
7. Chicken meatball soup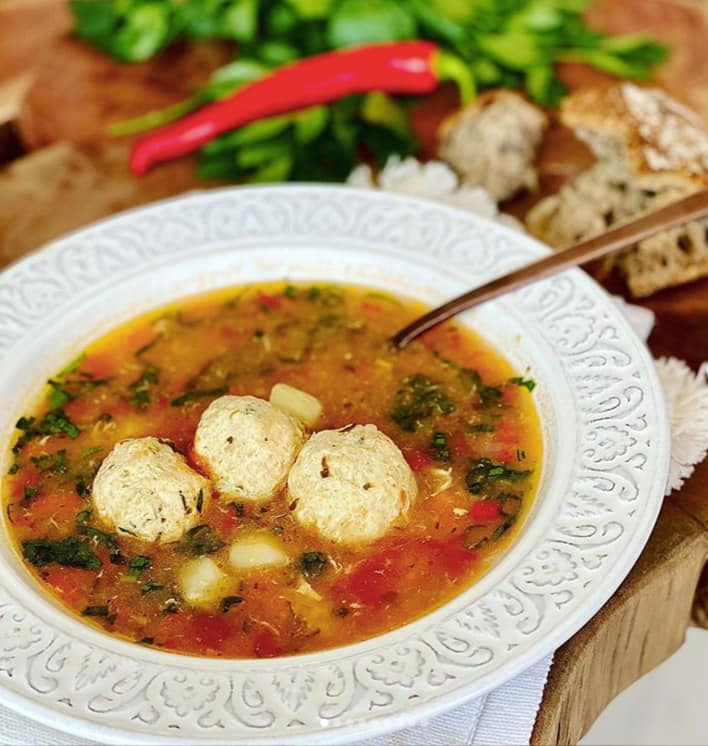 Ingredients
500g of chicken mince
An egg-white
Two coarsely grated onions (peeled)
Two teaspoons of olive oil
Extra olive oil to drizzle
Five finely grated garlic cloves
800g of mashed potatoes
A litre of chicken stock
Cooking procedure
Whiz basil and parsley in a food processor to make meatballs.
Add a combination of half an onion, half grated garlic, chicken, and egg white and pulse. Set aside the mixture for later use.
Cook the remaining garlic and onion in a saucepan (high heat) while frequently stirring for around two minutes or until they soften. Add a combination of stock and tomatoes and stir. Switch off the cooker.
Whiz the tomato mixture thoroughly using a blender and then return the pan to high heat.
Scoop a spoonful of the chicken mixture and roll it into balls with wet hands. Add some soup and simmer.
Swirl your cooking pan and then cook for around eight minutes or until the meatballs cooks while stirring periodically.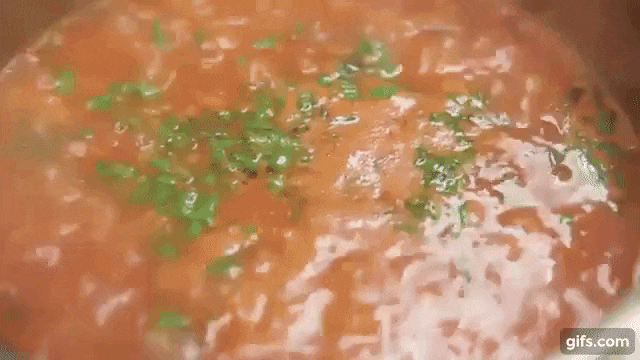 7. Subdivide the soup among plates, and then scatter with parmesan and the extra basil. Pour the extra olive oil on top while serving.
8. Chicken Bao or steamed buns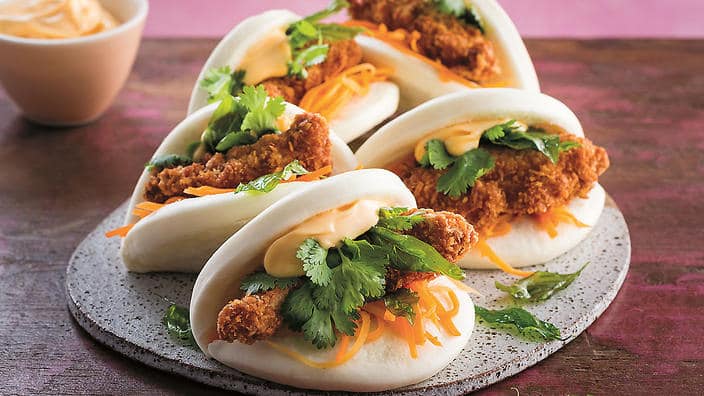 Ingredients
650g of lily dale chicken
12 frozen bao available in the Asians stores
Two teaspoons of sunflower oil or peanut
75g of chili bean paste available in the Asians stores
A grated carrot
Cooking procedure
Put the chicken buns in a steamer and then set them over a wok of boiling water.
Cover to steam for a maximum of 12 minutes or until they cook.
Separately, heat some cooking oil in a frying pan over medium to high heat and then add the chicken mince. Cook for two to three minutes. Pour in the chili bean paste and then cook for another three to four minutes while tossing periodically or until they produce some fragrance.
Add 250ml of water and then simmer over low heat. Cook the mixture for around three to four minutes.
Your chicken buns are ready. You can top up with coriander, spring onions, nuts and carrots while serving.
9. Soba with chili chicken and Momofuku soy sauce eggs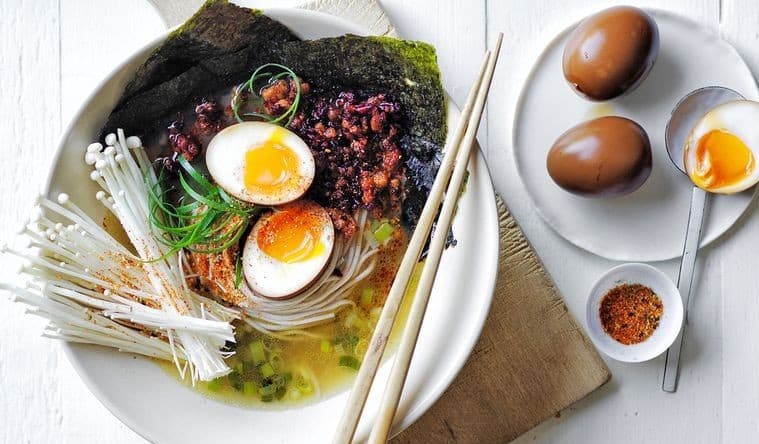 Ingredients
200g of chicken mince
Two tablespoons of extra virgin olive oil
250ml or one cup of soy sauce
Four peeled eggs (hard-boiled)
250ml or a cup of rice wine vinegar
Four thinly sliced onion (spring)
A sheet of toasted nori (torn)
A tablespoon of chili garlic paste
A tablespoon of finely grated ginger
Shichimi togarashi
105g or 1/3 of Shiro miso paste (white)
270g of refreshed soba noodles (cooked)
750ml of chicken stock (approximately 3 cups)
100g of trimmed enoki mushrooms
Cooking procedure
First, mix vinegar, soy, and eggs in a bowl (non-reactive). Weigh down the ingredients using a plate and set them aside to rest for three to four hours or overnight.
Pour a teaspoon of oil in a frying pan over high heat and then add your mince. Stir using a wooden stick to break down the crumbles and cook for five minutes or until they become brown.
Pour in the chili garlic paste and continue cooking for around three to four minutes or until they begin to caramelize. Keep the contents warm.
Pour the remaining oil in a saucepan over medium to low heat and then add ginger and onions. Cook while stirring for around 4 minutes or until they soften. Add the chicken stock and miso while stirring until they dissolve.
Subdivide the soup, nori and noodles among plates and top up with the mushroom, mince mixture and the extra onions. Add the halved eggs also and sprinkle Shichimi togarashi while serving.
10. Chicken stuffed with pork and roasted with potato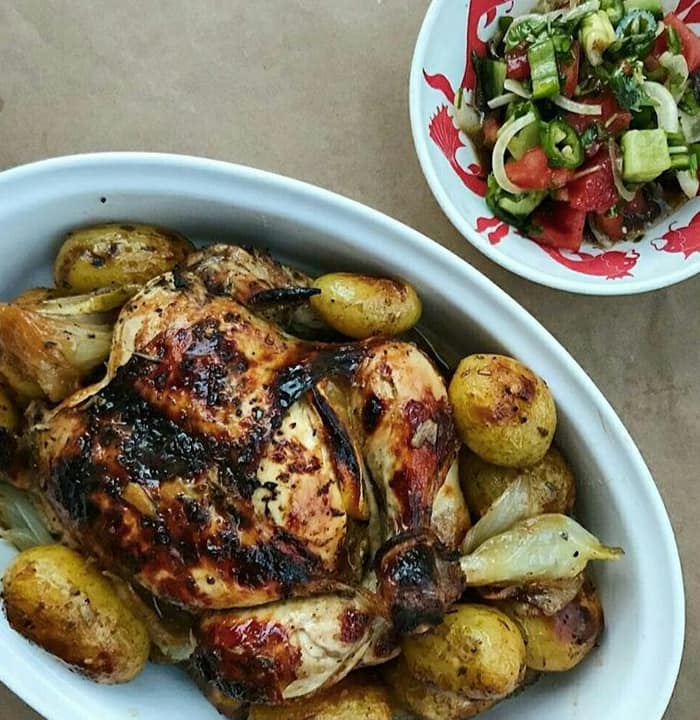 Ingredients
300g of pork mince
1.35kg or full chicken (well prepared for stuffing)
Three tablespoons of extra virgin olive oil
One tablespoon of butter
300ml of dry white wine
Three finely chopped garlic cloves
A big sized grated onion
Two cups of processed fresh breadcrumbs
One handful of fresh sage
One lemon zest
1/4 cup of plain unsweetened natural yogurt (thick)
1kg of peeled chunky Agria potato
Two tablespoons of chopped parsley
One tablespoon of Comflour added in two tablespoons of cold water
Two handfuls of watercress
Cooking procedure
First, heat the oven to a temperature of 200 degree Celsius.
Over the medium heat, put the butter on a frying pan and then add the grated onions, and the chopped garlic cloves. Stir for about three minutes.
Remove the contents from the heat (before they brown) and transfer them into a bowl to cool. Once they cool, add the pork mince.
Combine 100ml of wine and the bread crumbs in a bowl and then stir thoroughly to mix. Add the contents to the pork mince mixture prepared above, and mix.
Add a combination of parsley, zest, sage, yogurt, black pepper (ground) and some salt. Mix the contents well using your hands and then stuff half of it into the chicken cavity.
Using your bare hands, roll some balls from the remaining half.
Enclose the chicken cavity using a bamboo skewer and then tie its legs together (across its ankles) with a fiber string. Tie another string around its wings to bring them closer to the body. Finally, put the tied chicken in a roasting dish (breast side down).
Assemble the rolled balls around the chicken and then align the potato chunks side by side.
Add some salt to season and scatter some cooking oil over the assembled contents.
Put the contents into the oven for around 45 minutes while basting frequently.
Overturn the roasting chicken and then follow the above procedure appropriately.
Check whether the chicken is fully cooked by piercing the cavity stuffing using a knife. If the knife is extremely hot (to the extent that you can't touch), then your chicken is cooked.
Remove the cooked chicken from the oven and place it on a serving platter.
Drain the oil traces from the roasting dish and place it over high heat.
Add the remaining wine and allow it to bubble. Scrape the pan thoroughly to ensure that any traces of the meat juice are erased. Pour in 100ml of water, heat it to boil the whisk, and then add in some cornflour mixture. Stir well until it thickens (lightly). Season the content by adding pepper and salt until you obtain the desired flavor.
Sub-divide the chicken into pieces an serve alongside potatoes, watercress, and gravy.
This Mince stuffing for chicken recipe looks lengthy but it is definitely worth it. Other mince stuffing for chicken recipes that you could try include: roasted chicken with sausage stuffing, roasted chicken with herbs, and sausage stuffing among others.
11. Chicken risotto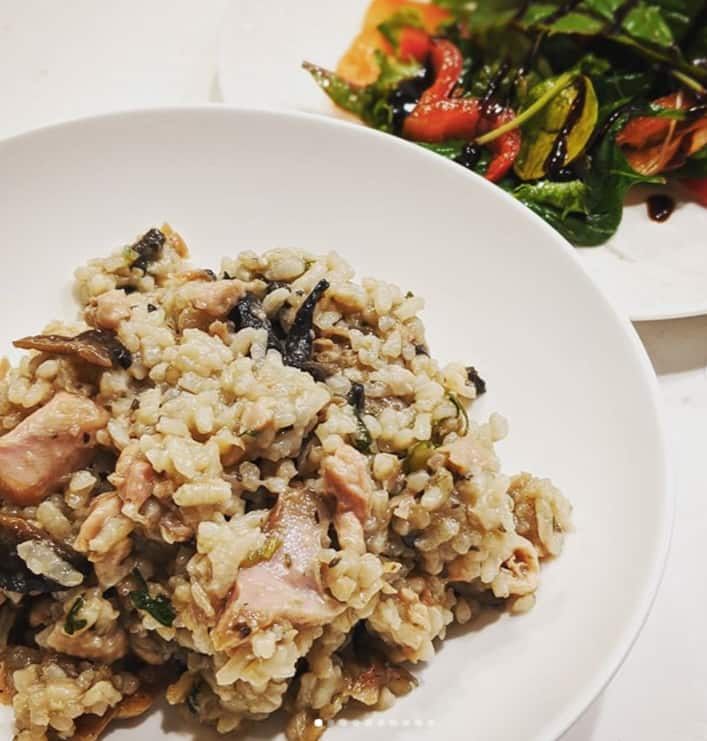 Ingredients
Four tablespoons of butter
Bacon
One large diced onion
500g chicken mince
One cup of white wine
One cup of chopped mushrooms
Parmesan cheese
Five cups chicken stock
Two cups of rice
Procedure
In a large pan heat the butter. Add the onions and let them cook.
Add the chicken mince, bacon and mushroom and fry them together. Ensure that the chicken mince is fully cooked.
Pour in the rice and stir. Add wine and simmer for about two minutes.
Add the chicken stock and stir. Cover the pan and allow the food to simmer for about 10 minutes.
Stir parmesan cheese through. You can serve the dish with extra parmesan cheese if you wish.
12. Chicken sausage rolls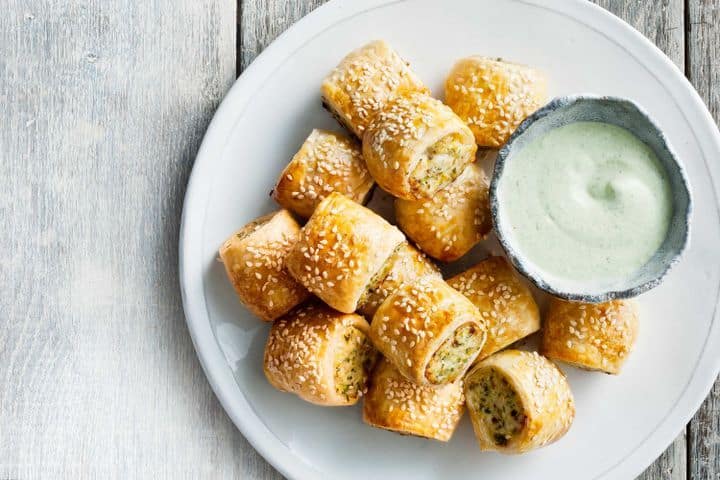 Ingredients
500gms chicken mince
One large onion (chopped)
One crushed clove garlic
One carrot (grated)
Two cups of fresh breadcrumbs
One egg
2 zucchinis
1/3 cup milk
1/3 cup sesame seeds
3 sheets of frozen puff pastry
Salt and pepper to taste
Cooking method
Preheat your oven to about 190°C and line two baking trays with paper. After that, set them aside.
Put the onion, carrot, chicken mince, breadcrumbs, pepper, zucchini, salt and garlic in a food processor and process until they are completely mixed.
Lay out the sheets of frozen pastry to defrost. Cut the pastry into two and distribute the chicken mixture evenly between the six sheets.
Mix the milk and the eggs. Roll the chicken mixture in the pastry. Use the egg-milk mixture for sealing.
Then, cut the roll into three or six depending on how large you want them to be.
Place the rolls on the baking tray, brush with the egg mix and sprinkle the sesame seeds. Then, bake them for about 45 minutes.
It is advisable to use chicken breast so as to avoid soggy bottoms caused by the extra fat.
How to make chicken mince
Requirements
Chicken pieces
Food processor
Cutting board
Paper towel
A knife
Procedure
Wash the chicken pieces over running water (cold) and then dry them using paper towels.
Remove the chicken skin, tendons, and extract the fat from the pieces.
For your information, you only need to deb-one of the pieces if you are using dark or in-bone white meat.
Spread the chicken on a cutting board and then chop each part into uniform cubes (preferably 2 inches each).
Some chicken cubes into a food processor and then turn it on until the pieces form your desired mince (fine of course).
Repeat the procedure for the rest of the cubes.
Tip: It is recommendable to work with small amount of cubes for an even mince. The mince can be used to make chicken kebab among other recipes with chicken mince. Now that you have learned how to mince chicken, it would be easier to prepare some in advance for later use. Also, if you are wondering how to mince chicken breast then you just have to follow the procedure above.
Conclusively, chicken is reared locally and nothing should prevent you from enjoying the product. Secondly, the meat contains the nutritious white meat which has a large portion of proteins. Since chicken is available and affordable, everyone should make a norm of feeding on it occasionally. To manage this, you can interchange the explained chicken mince recipes. Now, you know a great way of how to cook chicken mince. Have fun trying these recipes.
Source: Briefly News