List of all Mafikizolo songs ranked
Music is a powerful tool that can evoke different emotions like true happiness, love, and even sadness. Through music, it is also possible to transcend boundaries despite any language barriers. Mafikizolo songs have accomplished both. This dynamic duo from South Africa has been in the entertainment industry for more than two decades. They experienced their fair share of challenges, especially when they lost their third member Tebogo Madingoane in 2004 through death. Despite the loss, the group continued to release the following hit songs.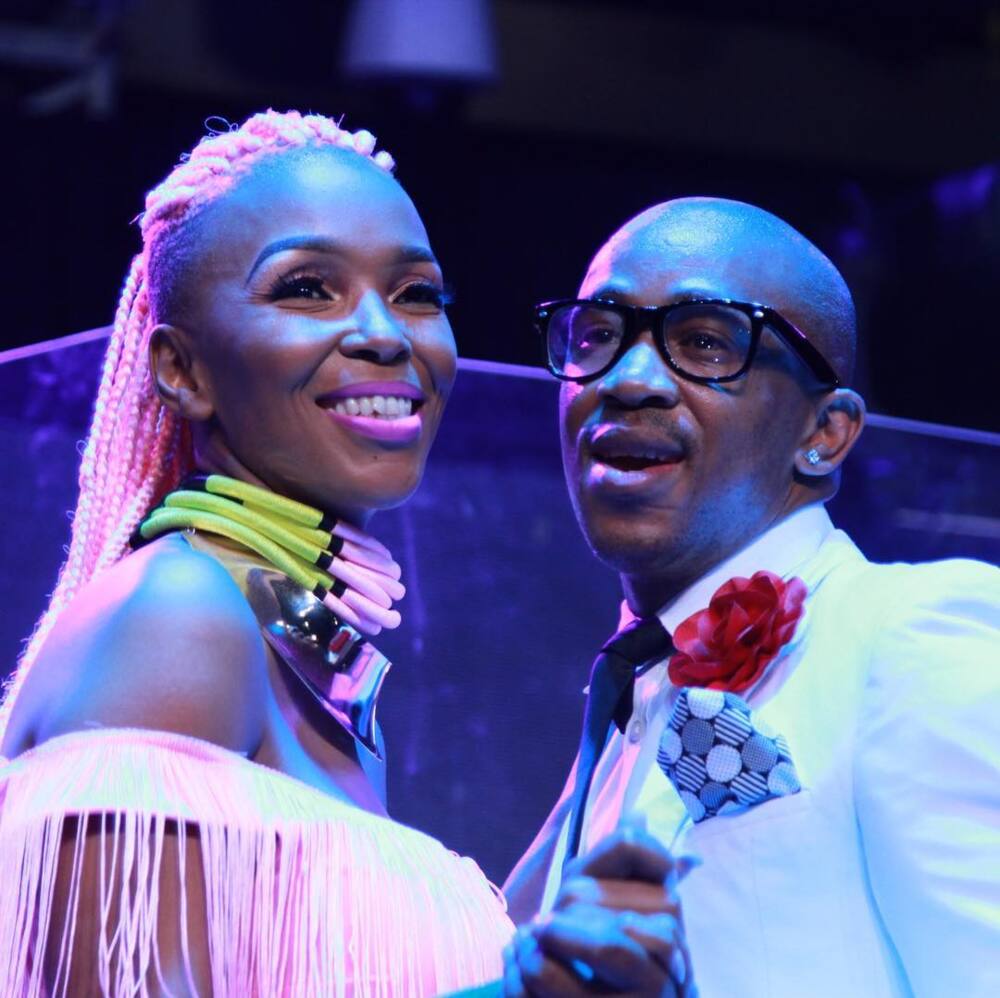 When listening to Mafikizolo hit songs, they will remind you of something special in your life depending on your age. Some people get to remember about their weddings when this duo's songs play. On the other hand, tracks like Ndihamba Nawe and Udakwa Njalo remind us about our good childhood memories. The list below has Mafikizolo songs 2018 and Mafikizolo old songs download as well.
Mafikizolo songs list
The following list features both old and new songs from this group as well as collaborations with artists from Tanzania and Nigeria.
Tchelete (Goodlife)
Tchelete is a Davido's work featuring the duo from South Africa. However, what you can quickly note is the influence on the beat and sound of the song. The tune of Tchelete is heavily influenced by Kwaito, which is a popular South African sound. Just as the title of this release suggests, it is about the good life. Although it is a little bit unlike Mafikizolo singing about money, one thing is undeniable. This collaboration with Davido shows how the duo is keeping it fresh and transcending borders.
Love Potion
Love Potion is a single from Mafikizolo's latest album called 20. The renowned DJ Maphorisa produced this international hit, and Garth Von Glehn directed its video production. The video features some really nice choreographed dance moves portraying Theo Kgosinkwe and Nhlanhla Nciza as couples. As such, the perception you might get may lead you to wonder if Mafikizolo is a couple. The duo is not married to each other. Nhlanhla Nciza's husband is Thembinkosi Nciza and Theo Kgosinkwe wife is Rose Kgosinkwe.,
Khona
The chart-topping Khona was released in 2013, and it is a track from their Reunited album. This song also features vocals from Uhuru. Upon its release by Kalawa Jazmee Records, Khona enjoyed massive airplay across Africa. Khona's love can easily be from its sound that incorporates a rhythmic drumbeat, which is a characteristic of the South African house genre. It must have taken you a long time to notice and deeply think about the symbolic meaning of the placement of the male dancers behind Nhlanhla Nciza.
Colors of Africa
It is through songs like Colors of Africa that you get to understand why Mafikizolo is still a fresh and dynamic duo. In this tune, they feature Dj Maphorisa and Diamond Platnumz from Tanzania. The meaning and idea behind the production of this video are how unity should foster in Africa and need to embrace our diverse culture. The duo also sings in Swahili, which is commendable. Besides the message, the song's beat is up to the tempo and can be a good celebration song for people to dance to on a dancefloor.
Sendekera
In the spirit of embracing diversity, Mafikizolo has worked with musical acts from different African countries. True to that, the talented Jah Prayzah from Zimbabwe featured the South African duo, and the results were impressive. Sendekera, which was shot in South Africa and directed by Nic Roux, has amassed millions of views on YouTube since its release in 2017.
Kucheza
Kucheza is another song by the duo in which they have incorporated some Swahili in its lyrics. The track's title is a Swahili word that means dancing. True to the title, the video incorporates a lot of dance moves that blend well with the beats. Kucheza's lyrics, which were co-written by the duo, Kly, and Vannesa Mdee are mainly in English; hence, easily understandable by people beyond Africa. It is a love song that talks about how your partner is crazy about dancing with you and is always thinking about you.
Ndihamba Nawe
If you search for Mafikizolo old songs, this track will pop up. Ndihamba Nawe is a song straight from the soul, and regardless of whether you have heard it before or not, you will jam to the lyrics and beats. That is so even if you do not understand Xhosa. It is a track that easily has and will always make it to the playlists of many weddings. Besides South African Ndihamba Nawe plays in many other countries, it sets the right mood to reminisce about your childhood memories especially if you were young when it was released.
Udakwa Njalo
For a group that stamped their name in the South African music industry as a prolific wedding songs' group, Udakwa Njalo had to feature in this list of the best Mafikizolo songs. The track is single from the duo's Kwela album that was released back in 2003. Through the years, this song has been played in hundreds of weddings across South Africa. For many people right now, Udakwa Njalo is a classic and reminds them of their good childhood memories.
O tswa kae
Just by listening to its general production and beats, O tswa kae is a pop song. It is a single from their Mafikizolo/ Internation Version album that debuted in 2007. O tswa kae showcases the group's sound with the incorporation of a group dance-off style.
Best Thing
The audio for Best Thing was released in 2017 when Mafikizolo launched their 20th album that marked the duo's 20 years of singing together. They feature Kly and Gemini Major in the track to make it diverse just the way they like. Best Thing video was published in November 2018 and nicely blends with the audio's cool and laid back beats. In classic Zolo move, the clip includes a performance of Nhlanhla Nciza as a bride in a wedding setting. The bridesmaids and groomsmen also do the Shaku Shaku dance to give the clip a more touch of freshness since this dance style is popular across Africa right now.
Mafikizolo albums
In their more than 20 years of an illustrious career in the limelight, the duo has released numerous songs. They released the tracks as singles, features, and in albums. Here are their albums.
1. Mafikizolo
Khatara
Mafikizolo (Dance Mix)
Jahmo
Mafikizolo (Original Jam)
Bafana Bonke
Khatara (Instrumental)
Jahmo (Instrumental)
2. Gate Crashers
Loot
Mandulo (ft. Alaska)
Majika
Sela
Gape
Gate Crash
Gida
Sondelani
Loot (Instrumental)
Gate Crash (Instrumental)
3. Kwela
Kwela Kwela (ft. Hugh Masekela)
Munt'on Nyama
Udakwa Njalo
Dlala Uzobona (Bhudiza)
Ndizolila
Msheli
Soka Lami
Ndixolele
Zikomo
Emlanjeni
Uyakwazi Ukwenza (Iparty Ka Bani)
Ndenzeni
Shorty George (Izandla)
Ingoma Kabani
Udakwa Njalo (Urban Mix)
4. Van Toeka Af
The Journey
Makhwapheni
Nisixoshelani
Mas'thokoze
Sebenza (ft. Dorothy Masuku)
Na Tshelwa Ngubani
See
Ziphi Nkomo? (ft. Busi Mhlongo)
Dance Mood (ft. Bruce "Dope")
Ndashata
Banxoshile
Sebuyile
Calling My Name
5. Mafikizolo (International Version)
Ondenzantoni
O Tswa Kae
Ndigoduke
Nisixoshelani
Flowers (ft. Zonke)
For You
Ndihamba Nawe
Ekasi
Ubahlulabonke
Khuleleka
Umfula
Injabulo
Bano Mona
Ndiyamkhubula
Nkanako
Lesghubu
6. Sibongile
Marabi
Ndihamba Nawe
Gugothandayo
Mafikizolo (Sgruva Njalo)
Bangradesh
Morena
Kuzophela Nini (Abuse)
Goliwood
Ngivelakude
Nnete Ke Nnete
Sibongile
7. Six Mabone
Ondenzantoni
O Tswa Kae
Ndigoduke
Flowers (feat. Zonke)
For You
Ekasi
Ubahlula Bonke
Khuleleka
Umfula
Injabulo
Bano Mona
Ndiyamkhubula
Nka Nako
Ndifuna Wena
Uhamba Wedwa
Lesghubu
8. Reunited (2013)
Vimba Kanjani
Khona (ft. Uhuru and Mapiano)
Happiness
Ndikwazile
Sakwa Harabe Bone
Khani Mjongeni
Reunited
Amor Da Mia Vida
Masiqale Kabusha
Luna Mandla
Nxese
Kuze Kuse
Nakupenda
Ngenxa Kathixo
Happiness (ft. OSKIDO, DJ Micks and May D) [Remix]
9. 20 (2017)
Love Potion
Don't Go (ft. Harmonize)
Best Thing (ft. Kly)
Ofana Nawe (ft. Yemi Alade)
Bathlele
Umama (ft. Ralf GUM and Monique Bingham)
Mazuva Akanaka (ft. Jah Prayzah)
Phakathi
Catching Feelings (ft Zingah)
Izitha
Siyambonga
Around The World (ft. Wizkid)
Ndifunukwazi (ft. Syleena Johnson)
Summer Wave (ft. DJ Ganyani and Nokwazi)
Yek' Umona (ft. Professor)
Mafikizolo (Sgruva Njalo)
As far as the listed albums go, it is clear that the list of Mafikizolo songs is quite long. With the existence of music streaming platforms like Spotify, Deezer, and Apple Music, it is possible to listen to all the above songs right from your phone. From the above collection of fantastic music, I would have a hard time choosing my best track. However, the competition would be between Love Potion and Ndihamba Nawe. What about you? Which song is your best?
READ ALSO:
Top trending Migos songs 2018-2019
Best Migos songs ranked
Best Nasty C songs 2018
10 best Sinach songs 2018-2019
List of all Amanda Black songs ranked
Source: Briefly News