Who is Elton Jantjies' wife Iva Ristic? Age, background, career, marriage
Elton Jantjies' wife, Iva Ristic, is a beauty to behold. Most people in South Africa know her because of her husband's rugby career. Elton has played for several international rugby teams. Ristic is a supportive wife and dedicated mother. You can find out more about her below.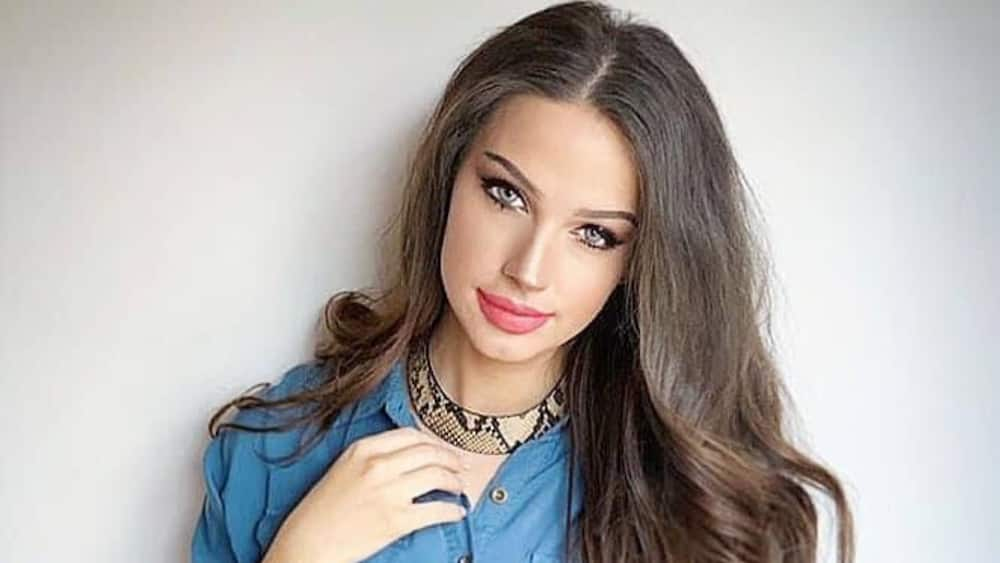 Iva Ristic's husband, Elton Thomas Jantjies, is a renowned South African rugby player. He holds the flyhalf position at Springboks (SA's national team). He also plays the Golden Lions (Johannesburg) in the Currie Cup—SA's domestic rugby premier contest, and the NTT Red Hurricanes in the Japan Rugby Football Union. Jantjies has received more accolades, including the Currie Cup Man of the Match, SARU Young Player of the Year, and the SA U20 Player of the Year.
Profile summary
| | |
| --- | --- |
| Full name | Iva Ristic |
| Gender | Female |
| Date of birth | 19 June 1989 |
| Zodiac sign | Gemini |
| Age | 33 years (as of February 2023) |
| Place of birth | South Africa |
| Residence | South Africa |
| Nationality | South African |
| Ethnicity | White |
| Ancestry | Greek |
| Eye color | Black |
| Hair color | Black |
| Height (feet and inches) | 5' 7" |
| Height (centimeters) | 170 |
| Weight (kilograms) | 56 (approx.) |
| Weight (pounds) | 123 (approx.) |
| Profession | Fashion model and social media influencer |
| Sexuality | Straight |
| Marital status | Married |
| Spouse | Elton Jantjies |
| Children | 3 |
| Instagram | @ivarisstic |
| Facebook | @IvyGirl89 |
Who is Springbok Elton Jantjies' wife?
Iva Ristic is Elton Jantjies' wife. They got married in December 2022. The rugby player describes Iva as an incredible individual. She handles family matters because he is always away from home for work reasons.
Ristic sometimes has to relocate to where Elton is so they can have quality time with their children. She often travels to different parts of the world to cheer him when he plays.
What is Iva Ristic's age?
Iva is 33 years old as of February 2023. Elton posted her on his Instagram page with her birthdate (19 June 1989) as the caption. The rugby player (born 1 August 1990) is 32 years old as of February 2023.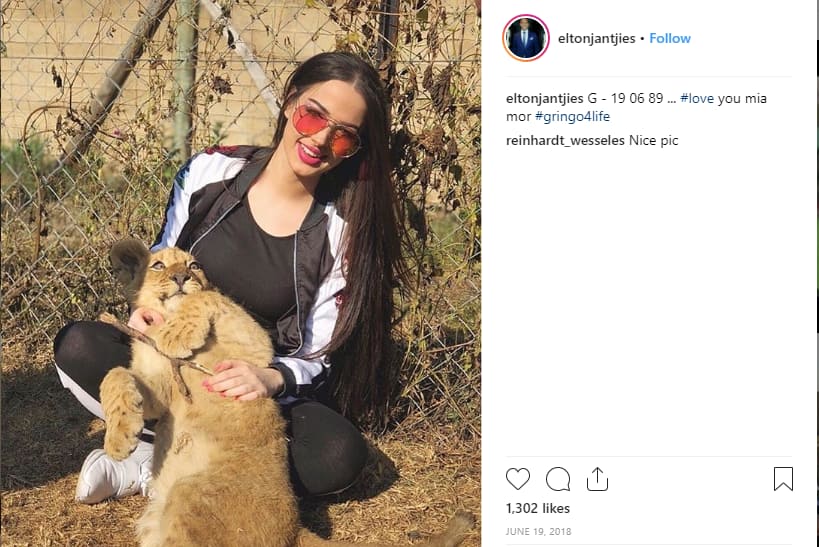 What nationality is Iva Jantjies?
Elton Jantjies' wife's nationality is South African. She was born on 19 June 1989 in South Africa.
What is Elton Jantjies' wife's race?
It is believed that Iva Ristic has Greek ancestry because when she had her first child, she spent one and a half months with him in Greece. Her parents were with them while Jantjies was playing in Japan.
Where is Elton Jantjies' wife's family?
Iva's parents live in Greece.
Is Tony Jantjies related to Elton Jantjies' wife?
South African rugby player Altonio "Tony" Shedrick Jantjies plays as a flyhalf for Alcobendas in the División de Honor in Spain. He is Elton Jantjies' brother.
What does Elton Jantjies' wife do for a living?
She is a fashion model and social media influencer. She also loves acting, art, and fashion design.
How many kids does Elton Jantjies have?
Elton Jantjies and Iva Ristic have three sons as of this writing. All of them are below the age of 10 in 2023.
How old are Elton Jantjies' children?
Elton Junior (EJ) was born on 25 September 2015 via the caesarian. He will be eight years old by the end of this year. Their second born, Noah, was born in March 2017. He is turning six this year. Leandro Lee, the youngest child in Elton Jantjies' family, was born in May 2019. He is heading towards his third birthday this year.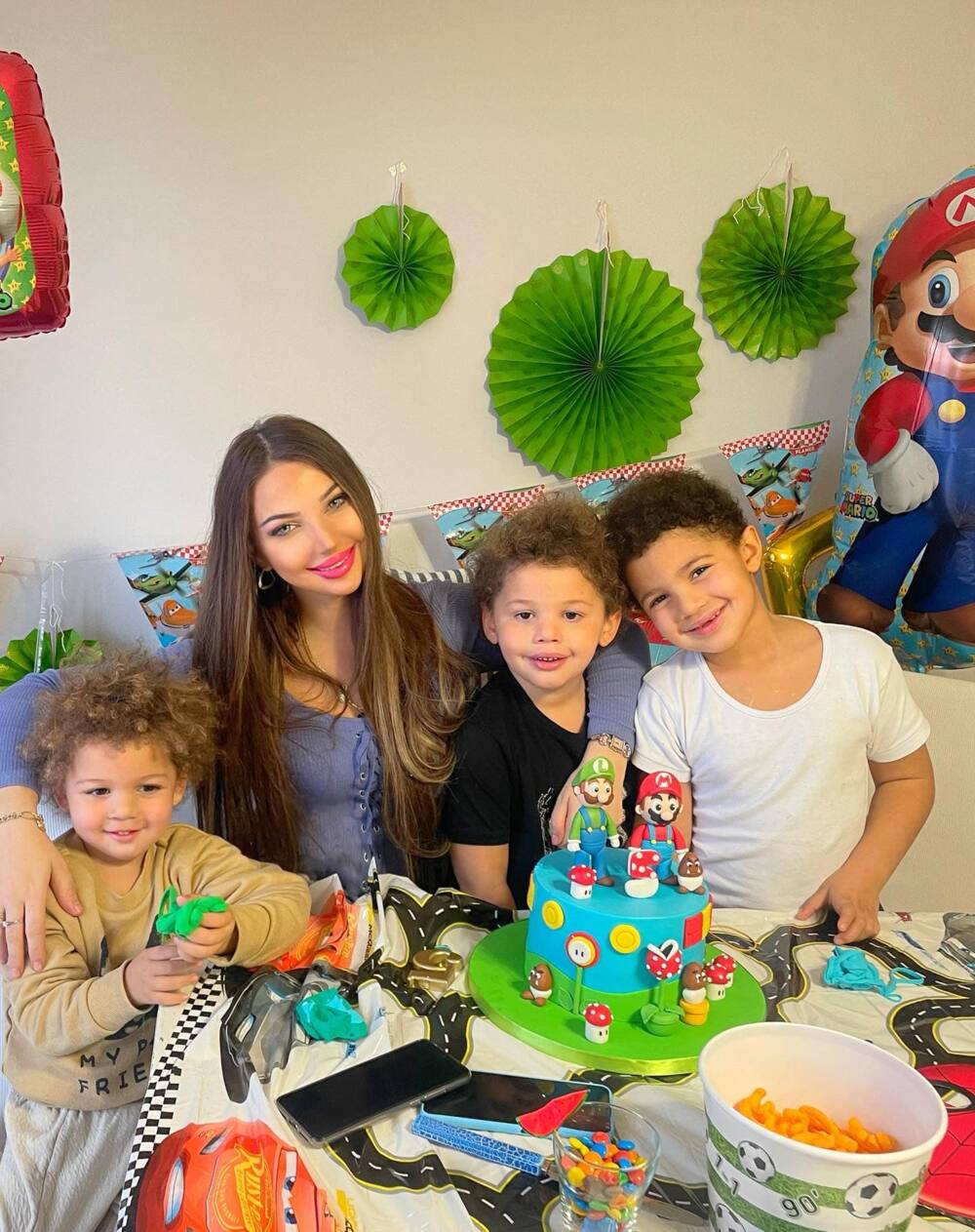 When was Elton Jantjies' wedding?
Elton Jantjies and Iva met online in 2011, but due to their tight traveling schedule for work purposes, they met in person in 2014 at a magazine photo shoot. He proposed to her at a fancy restaurant by putting the ring in her Cosmopolitan cocktail.
Six days later, they married shortly before the 2019 World Cup kicked off. It was a small engagement party with friends and family. The couple posted a picture of themselves kissing on Valentine's Day in 2019.
Elton Jantjies' cheating scandal
In November 2022, reports had it that the Springbok flyhalf confessed to his wife that he cheated on her with Springbok's team dietitian Zeenat Simjee for several months. Shortly after, Simjee released an official statement to Netwerk24 via her lawyer, Frikkie Erasmus.
Are Elton Jantjies and his wife still together?
Simjee Zeenat denied claims of having an affair with Jantjies. The player insisted that it was a case of mistaken identity, as stated by Zeenat's lawyer. The public speculated his marriage with Iva would fall apart by the end of the Christmas season.
Fans later noticed Elton was missing in most of the new pictures being uploaded on Iva Ristic's Instagram page. The same was happening on Elton's Instagram account. Iva revealed that they are co-parenting while pursuing a divorce.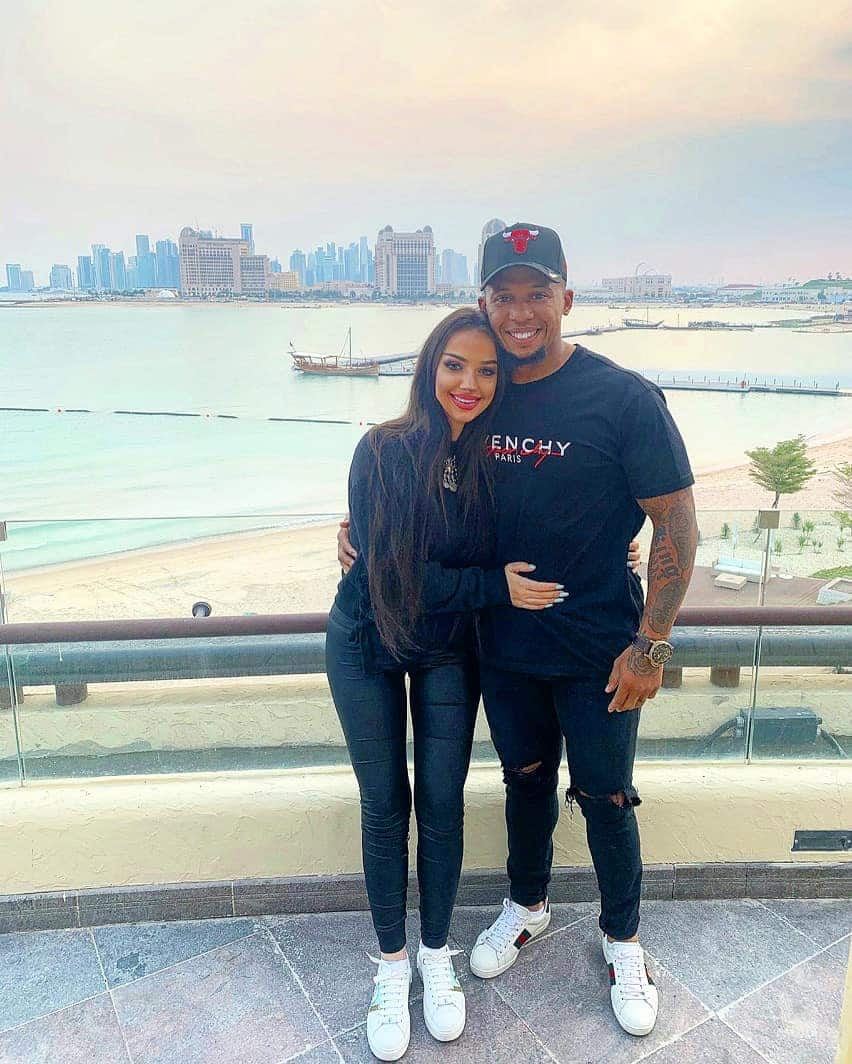 What happened to Elton Jantjies' wife in Turkey?
She had a good time with her three sons in Alanya, a city in Turkey. A few days before the earthquake struck, they left for France, where her husband plays for a local club. Iva posted on her Instagram Stories a picture of the destruction left in Turkey by the earthquake and a heartbreak emoji.
Facts about Iva Ristic, Elton Jantjies' wife
Iva is friends with Rachel Kolisi and Layla Kolbe. They are the wives of Springbok rugby players Siya Kolisi and Cheslin Kolbe, respectively.
Elton Jantjies' wife loves the sky and good coffee.
She often wears long brown hairstyles with and without curls.
Her favorite quote is, "Never underestimate the power of a good laugh."
Fans adore and envy Elton Jantjies' wife, Iva Ristic, because of her beauty, modelling talent, and sophisticated fashion style.
READ ALSO: Who is Garrett McNamara's first wife, Konnie Pascual McNamara?
Briefly.co.za also posted Konnie Pascual McNamara's biography. She is famously known in South Africa as Garrett McNamara's first wife.
Konnie has three children (Ariana Kaimana McNamara, Titus Waimea McNamara, and Tiari McNamara) with the American professional big wave surfer.
Source: Briefly News