Who is Elton Jantjies wife Iva Ristic?
Behind every successful man is a strong woman, and the same goes for Elton Jantjies, a renowned South African rugby player. Elton is a fly-half for the South Africa national team as well as Johannesburg's Lions in Super Rugby. Between 2011 and 2014, he played for the Golden Lions in the Currie Cup and earned the Man of the Match award. Mr. Jantjies is not only a successful sportsman but also good looking and nicely built. I know most of us cannot help but ask ourselves, who is Elton Jantjies wife? Who is the lucky lady that this admirable sportsman goes home to at the end of the day? Read on to find out.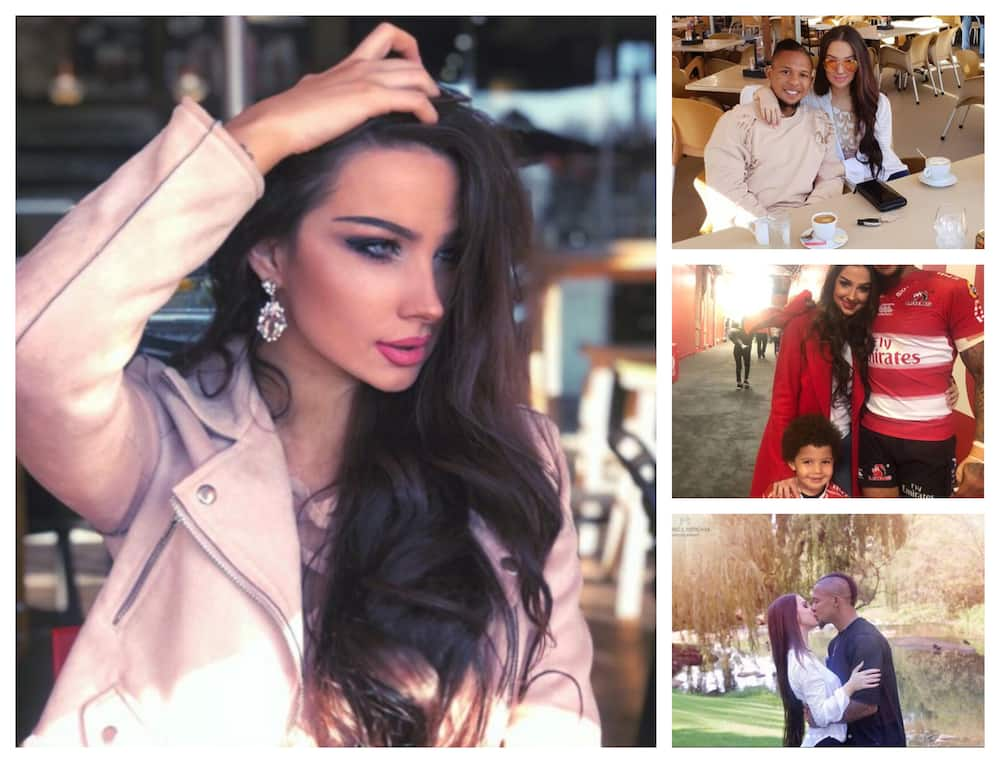 Elton was born on August 1st, 1990 in Graaf Reinet, and Elton Jantjies brother, younger in age, is Tony Jantjies, who is also a professional rugby player. Jantjies first came to the limelight during the 2011 Super Rugby season and made his international debut with the Springboks at the opening Ruby Championship. During the course of his career, he has received several sporting accolades such as SARU Young Player of the Year award in 2010 and the 2010 SA U20 Player of the Year. In 2014, Elton signed with a Japanese rugby team dubbed as NTT Communications Shining Arcs who are in the Top League. We can go on about the rugby player and his career achievements, but the focus today is on his love life as we look into Elton Jantjies spouse.
READ ALSO: Who is Dwayne Johnson's wife Lauren Hashian? Her age, height, songs, movies, net worth, and pics
Who is Elton Jantjies wife?
The rugby player is not officially married, but he has a lovable commitment with his longtime girlfriend Iva Ristic. So, who is Iva Ristic? Jantjies describes his lover as an incredible individual who handles much responsibility especially when it comes to family matters as the player is always away from home due to the nature of his job. In an interview, Elton explains that Iva sometimes has to relocate to where he is so that they can have some quality time with their two children, and this is evident from the numerous times she has travelled to cheer her lover when playing in different parts of the world.
Iva Ristic biography
Iva Ristic, who was born and raised in South Africa, has an undying love for designing and art, and she is also into acting and modelling. If you follow Iva Ristic Instagram page, you will fall in love with her as she is a beautiful and jovial individual who loves to share her joy with the world.
Information on Iva Ristic past romantic relations have been on the low key as we only know about her relationship with the sportsman. It is said that the two love birds met at a magazine photo-shoot where they became acquaintances. Soon after, they kept seeing each other, and the meetings became more frequent.
Iva Ristic age
Iva is older than her life partner, as she was born on June 19th, 1989. We know this because Elton posted a photo of Iva during her birthday with her birth date as the caption. Here is a photo taken from Elton Jantjies Instagram profile.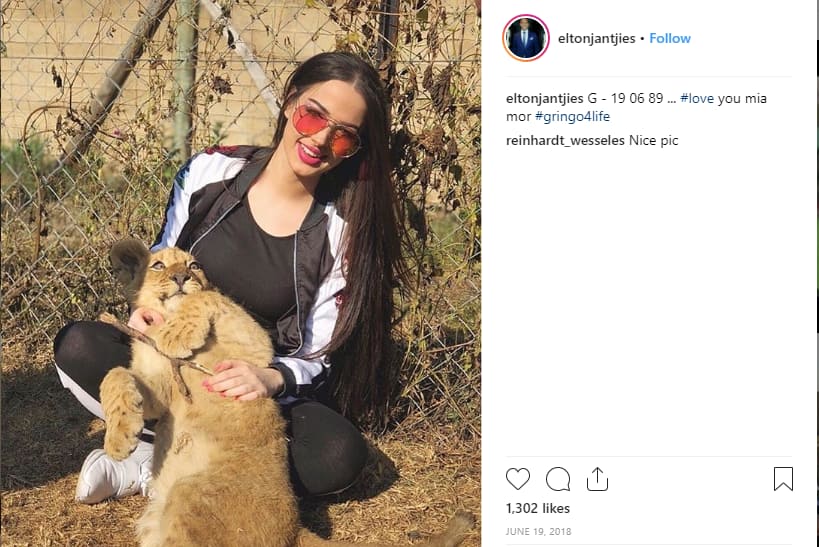 It is then safe to say that Iva Ristic will turn 30 years on her birthday this year.
Elton Jantjies family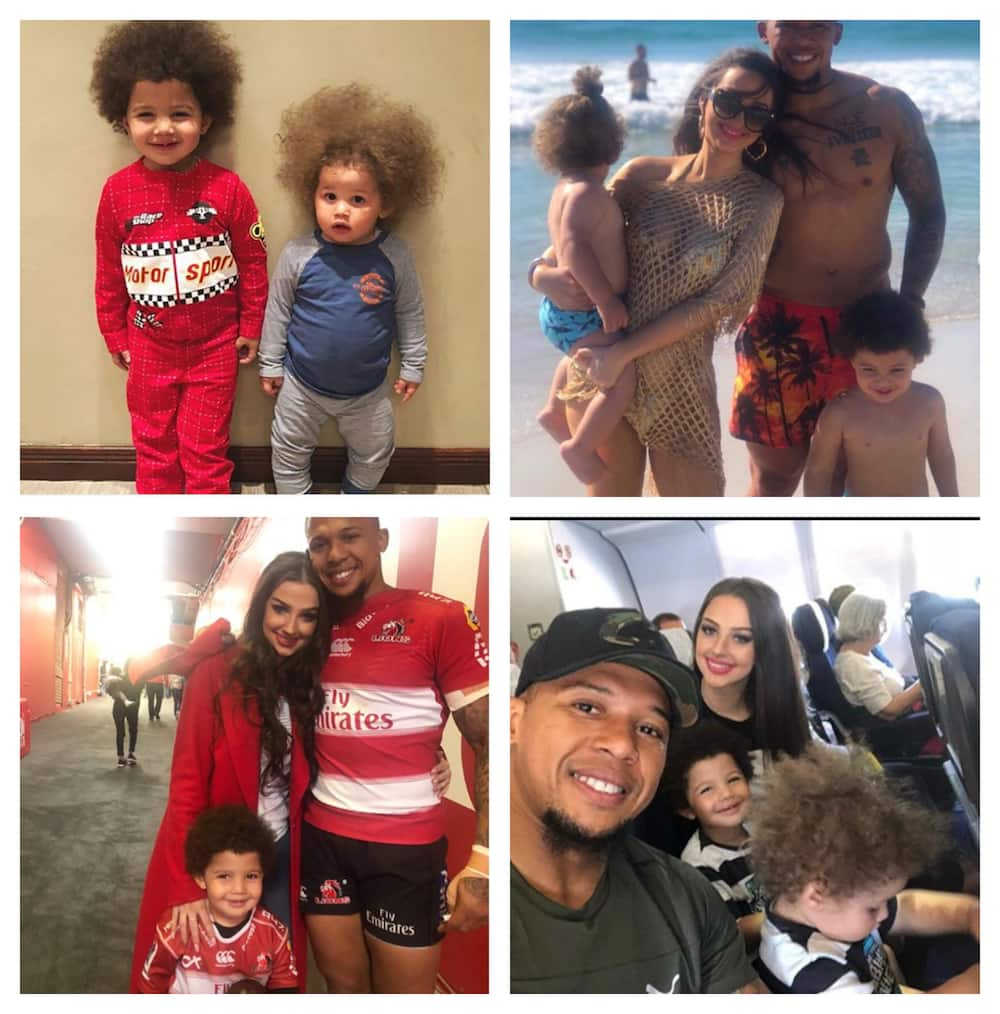 Elton and Iva have two sons together; EJ and Noah. On September 25th, 2015, the couple welcomed their first son EJ who was born via caesarian section. In March 2017, the couple was blessed with their second born son Noah. Below is a picture of the two sons.
In the above picture, Jantjies life partner uses the hashtag #mixedkidsarebeautiful#, which makes us want to know more about Elton Jantjies wife race. It is believed that Iva Ristic nationality is of Greek origin. This is because when little EJ was born, mother and son spent one and a half months in Greece with Iva Ristic parents while Jantjies was playing in Japan.
Elton Jantjies wedding
The two are not officially married but best friends who love each other and raising their two young sons together. We hope that Elton proposes to his girlfriend and the mother of his two adorable sons soon so that we can have a wedding to look out for. Above is a picture of the lovely couple sharing a passionate kiss that Iva posted during the 2019 Valentine's Day.
Most relationships with sports personalities are often short-lived, only a few of them survive the long distance element. Elton and Iva have managed to stay together, and their relationship seems to be getting stronger every day. The two seem to be happy and are having the best time of their lives with their two gorgeous kids. Below are some of these precious moments of Elton Jantjies family as posted on Instagram.
We can all tell that Elton Jantjies is a happy individual who loves his family to bits. Here is a picture he posted of the love of his life and their two sons.
READ ALSO: Vin Diesel family: members, photos and stories
Now you have a clear picture of who is Elton Jantjies wife, Iva Ristic. The couple look perfect together with their two sons, their family is adorable. We wish them all the best in their future endeavours.
READ ALSO:
Who is Vin Diesel's wife Paloma Jiménez? Her age, movies and photos
Who is Adam Sandler's wife, Jackie Sandler? Her age, movies, roles and net worth
Who is Sonny Bill Williams wife Alana Raffie? Her age, background, business and pics
Who is Walter Meyer wife? Her name, age and story
Who is Trevor Noah girlfriend?
Source: Briefly News