Your name is a unique identifier that will stick with you for life. Consequently, people are slowly gravitating away from the common names and are instead looking for unique ones from different languages. For example, in South Africa and worldwide, people are realizing the uniqueness of Afrikaans names and thus look for cute ones to give their children.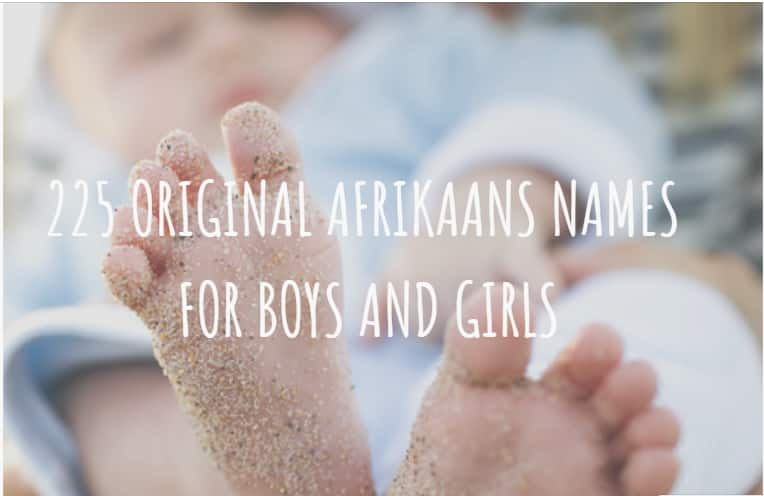 Afrikaans is a language of Germanic origin popular in countries like South Africa and Botswana, and to some less extent spoken in Botswana and Zimbabwe. Over the years, it has evolved by incorporating other languages like Portuguese, Malay, and a few of the Bantu languages. Other languages have also evolved by picking up things like Afrikaans baby names.
READ ALSO: List of Afrikaans actors
Afrikaans baby names
Fascinated by this language and want your kid to have an Afrikaans' name? Or do you simply find these names cute? Here are more than enough options for you to select from.
Top 100 Afrikaans boy names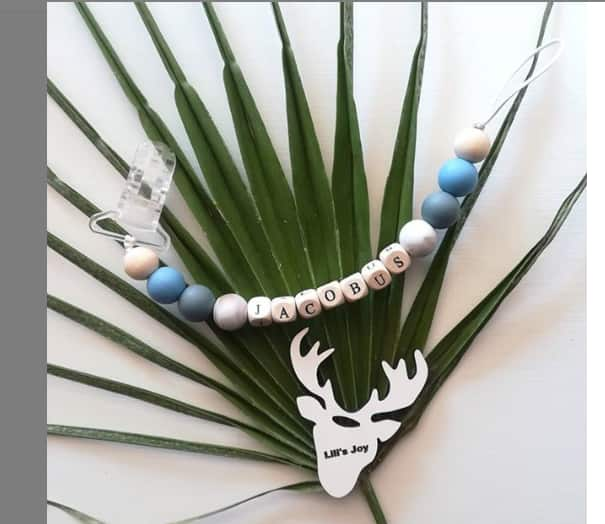 Expecting a baby boy? You can scroll through this list of Afrikaans boys names and select one that you will give your son.
Ade
Abu
Adem
Adiel
Adonis
Adriaan
Aitan
Ajani
Ajayi
Alake
Altu
Amiri
André
Arno
Barke
Bash
Bast
Bayode
Belay
Ben
Bern
Bokamoso
Cezanne
Christiaan
Christo
Coenie
Danie
Daniël
Danté
Dawie
Dian
Eon
Erco
Fabunni
Francois
Frederich
Gazali
Gerhardus
Gershen
Gidea
Hansie
Heinrich
Helouise
Henrico
Imka
Isabeau
Igmar
Jacobus
Jacques .
Jaivyn
Janco
Jaquan
Jengo
Johan
Junior
Kabili
Kai '
Kaikara
Kaikura
Kamogelo
Kian
Kores
Lateef
.Leeto
Lencho
Lethabo
Lodewikus
Lolonyo
Louw
Luan
Luca
Maghiel
Mattys
Mpho
Nelius
Philippus
Ricus
Ruan
Ruben
Rylond
Sebastian
Shakir
Thys
Tiaan
Tinus
Tjaart
Tyral
Tyrese
Unys
Upendo
Wasaki
Wian
Wikus
Wynand
Yaro
Yerodin
Zander
Zayden
Zea
Zeah
READ ALSO: 50 uncommon Xhosa names for boys and girls with meaning 2019
Top 100 Afrikaans girl names
Daughters are beautiful flowers and therefore deserve cute Afrikaans names for girls. No matter how choosy you are, you are surely to find the perfect Afrikaans girl name from our list.
Aba
Abebi
Abina
Abina
Adelheid
Adowa
Agetha
Aia
Akpena
Aletta
Alizea
Amahle
Amogelang
Amore
Andrietta
Aneke
Anika
Anja
Annalie
Anneline
Arabella
Ava
Azelle
Aziza
Behati
Berhane
Betje
Bibi
Brunelda
Cazimira
Cezanne
Christien
Collien
Corli
Dane
Dolinde
Elize
Elna
Elsabe
Elspeth
Elzebe
Emmarentia
Erco
Esca
Estia
Estie
Fleur
Genever
Gizelda
Hanneleen
Hanneli
Isebel
Itha
Izelle
Jacomie
Jadine
Jan
Jeanique
Johanika
Jozette
Juane
Kayla
Kerina
Kesiah
Klara
Landi
Laurienne
Lesedi
Liandri
Lieve
Lindia
Loraina
Lorelei
Lou
Lusea
Maline
Mardene
Marelize
Maretha
Marieke
Mariete
Marlize
Melisse
Merinda
Mia
Miems
Minenhle
Minuit
Mischa
Naemi
Nelleke
Norne
Ottoline
Peta
Quintilla
Qume
Rachela
Rethabile
Riana
Rosalie
Ruandi
Other cute Afrikaans names for boys and girls
Here are more names that you can pick for your baby. The first 14 are Afrikaans girl names while the rest are Afrikaans boy names.
Saartjie
Saskia
Simone
Skylar
Sybella
Thandolwethu
Theolene
Trudene
Tshegofatso
Violett
Vivette
Wilhelmina
Winnifred
Zonja
Arnoux
Burger
Heinu
Jannie
Joesoef
Morne
Moegammad
Marthinus
Seef
Wihann
Trofimus
READ ALSO: Thandeka Dawn King biography: children, husband, age, Uzalo MaNgcobo
Beautiful names, aren't they? You can dig deeper and find the meaning of various Afrikaans names for boys and girls above, or if in love with a specific one, find out what it means so that you can be in the know. Happy naming!
READ ALSO:
List of scarce skills in South Africa in 2019
Customary marriage: meaning, requirements and registration 2019
20 Xhosa traditional attire for men
Famous South African role models
List of hottest South African actresses with pictures