Lebo Gunguluza biography: age, company, wife, family, awards, house and net worth
Lebo Gunguluza is well known for his part on the Dragon's Den television show that mentors young entrepreneurs in South Africa. But it was not easy to get there. This self-made millionaire has had it all and lost it again, twice. However, there is something about his resilience that will not let him rest before he achieves all he desires.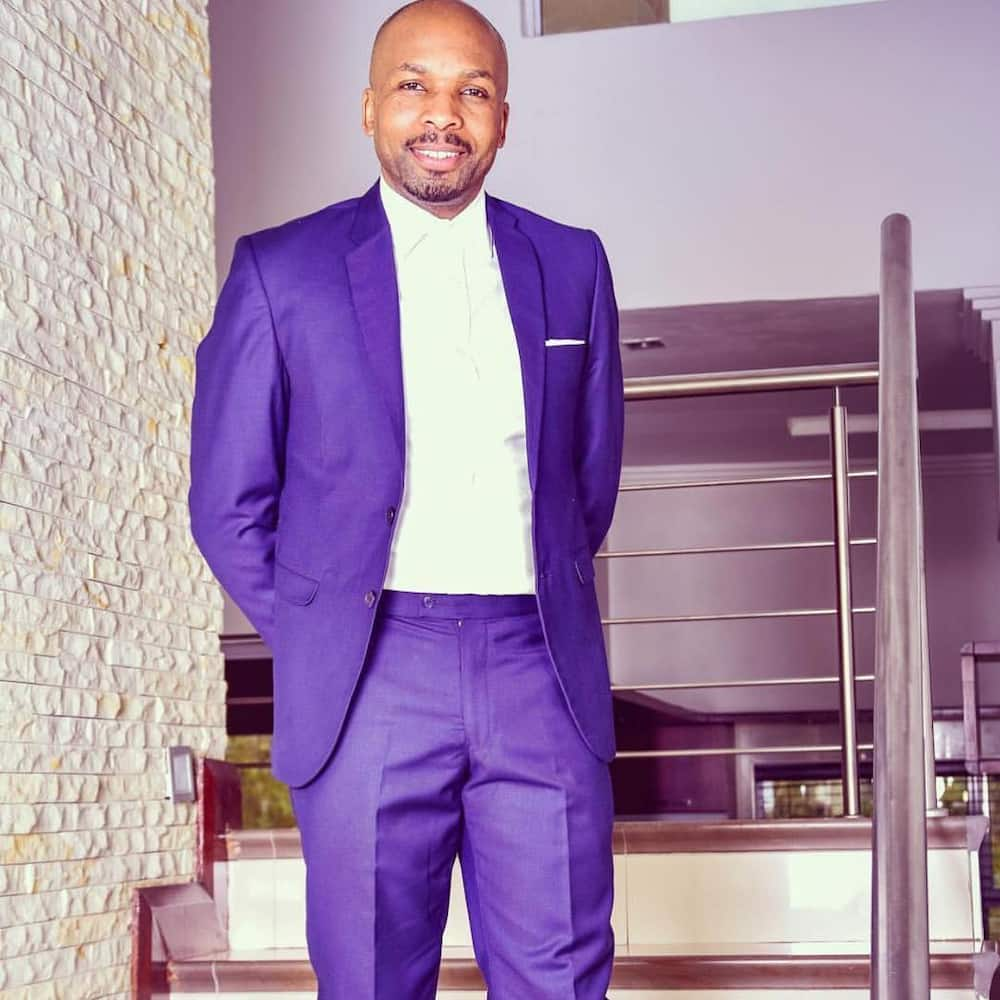 READ ALSO: Thulisile Phongolo biography: boyfriend, education, career and hottest photos
Born in Port Elizabeth, Lebo Gunguluza admits to having had a rough childhood when his father died, leaving his mother to fend for the family. He was six years old at the time. Lebo Gunguluza's date of birth remains unknown to this date. A search of Lebo Gunguluza age will not land you a specific figure. His rocky career, awards, and achievements are interesting. Read more about him in the subsequent paragraphs, and do not forget to add your comments on the comment section below.
Education
Lebo Gunguluza left Port Elizabeth for Durban to pursue a higher level of education. Throughout his study period, he worked to sustain himself. He attended the University of KwaZulu Natal and graduated in 1994, where he graduated with a Bachelor of Commerce degree.
Lebo Gunguluza Career
His career kicked off at SABC and his main job description was promoting stations that reported using African language. Lebo Gunguluza was good at his job that he then secured another job with Metro FM. Soon after, he left for the U.S to pursue a course in broadcasting. Upon his return, Lebo Gunguluza joined Herdboys Advertising, where he was tasked with managing key accounts such as Metro FM, the return of Hush Puppies to South Africa and SA Breweries.
Entrepreneur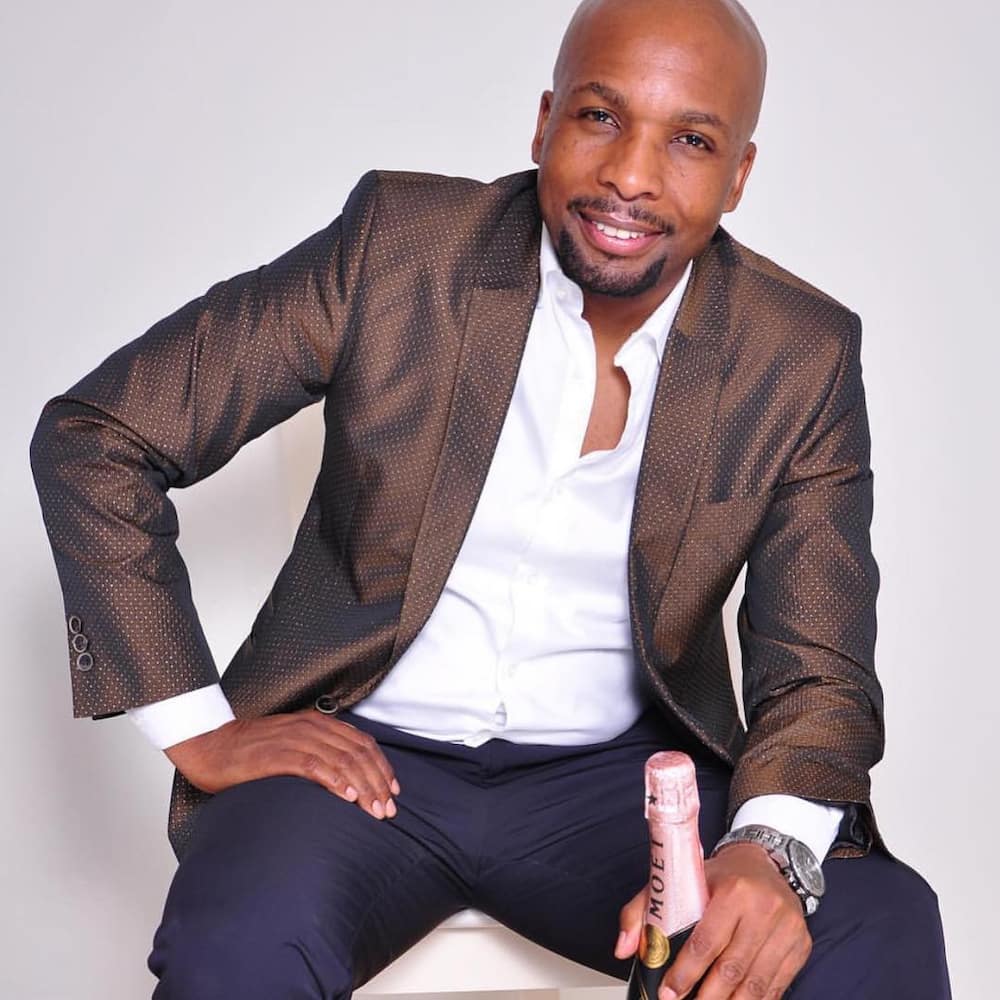 In 1997, he resigned to pursue entrepreneurship opportunities. He got into a deal, his very first major deal, with the owner of the popular night club Insomnia. Here, Lebo Gunguluza marketed Insomnia and organised entertainment attractions for a commission. It was his way into the industry where he soon established himself as a promoter in the entertainment business. He became known as the best organizer for exciting parties in the whole of Johannesburg.
He leveraged his reputation for a deal at a newly founded radio station that focused on youths, YFM and continued to create even bigger events. His great events at Newton's Electric Workshop catapulted his name and formed the basis of his next steps in his entrepreneurial journey. Lebo Gunguluza ventured out on himself and founded Gunguluza Entertainment - his own artist management and record label firm.
This establishment failed, so much so that he was forced to exchange his vehicle for money just to get by.
Gunguluza Enterprises and Media Group
Lebo Gunguluza, in 2002, became the executive chairman of Gunguluza Enterprises and Media group (GEM), his newest venture. This integrated hospitality and media group started off with interest in companies in the IT, hospitality, and media communications sectors. GEM became a huge success, raking in millions in turn over.
It was then that the bad decisions started pouring in. First off, he bought the R1 million building where GEM was operating in. Employment decisions in the company were on the basis of looks, and no futuristic investment decisions were made. He also bought many cars during this spending spree.
In 2004, as Lebo Gunguluza was overseas on a trip, GEM took a hit from a major project and went spiraling out of business. By the time he returned the Lebo Gunguluza career was almost finished. Other two big clients also withdrew their business from the company. Within 6 months, he was once again in debt, this time of over R2million. He had to fire his staff, sell his Porsche and start rebuilding his credit rating.
READ ALSO: Gugu Gumede biography: age, mother, MaMlambo Uzalo real name, Instagram, pictures
Lebo Gunguluza divorce
While he was negotiating on a payment plan for all the debts accrued from the collapse of GEM, his wife took an opportunity managing Primi Piatti, a restaurant in Rosebank. The restaurant turned into a huge success that it was able to sustain his family. His business profile once again started to grow, and together with the ex-wife, they received the Tenant's Award for the Highest Growth in Turnover category in the second year of operation.
In 2008, his wife divorced him ending the eight-year marriage. As much as it was a messy divorce from his words, little was reported about it. The now ex-wife took the restaurant business with her.
The start of an empire
With the lessons learnt from his previous business collapses, Lebo Gunguluza sought to reestablish himself in the market. To begin with, he made a partner out of SAA's Sawubona Magazine publishers - Uhuru Communications. This partnership was solidified when he launched Municipal Focus successfully. It focuses on the local governments businesses and has a countrywide distribution to government departments and municipalities.
He then set up an office in Johannesburg to establish his name in the print industry both in South Africa and in extension, the larger Africa. Lebo Gunguluza also secured Public Sector Manager, a publication that focuses on government officials at the helm of leadership.
Another great addition to Uhuru Communications portfolio is Metro Live, Joy of Jazz and Loocha, the Metro FM publication.
In digital publishing, Lebo Gunguluza made a partner out of Realm Digital so as to further his publishing agenda. He also obtained a stake in Ezweni and formed magazine distribution that is fully owned by the blacks in South Africa; a first of its kind.
Lebo Gunguluza wife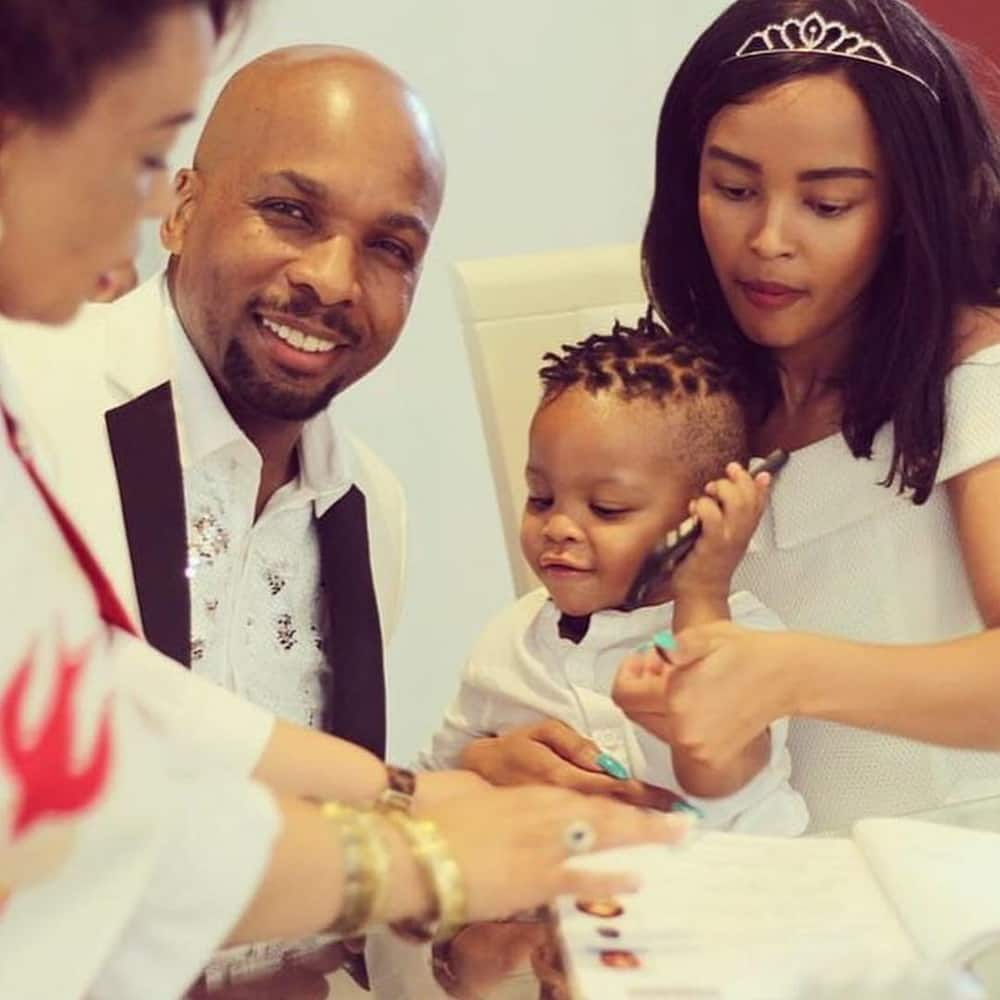 In 2017, Lebo Gunguluza got married for the second time to Lebo Mokoena in a lavish no expense spared wedding ceremony. The two have mostly kept their marriage life private. However, in 2017, a sex tape of the two was leaked, but the couple managed to stay together and maintain a public image. The Lebo Gunguluza family also comprises of their son.
Lebo Gunguluza net worth and awards
The Lebo Gunguluza net worth was estimated to be about R300million ($19million) as at 3 years ago. His most notable awards are;
Africa Heritage Youth Entrepreneur Award
The Millionaires Club Leadership Award, May 2010
Bethseda Business award for his contribution to the development of entrepreneurship in South Africa
Current mentorship programs
On 12 December 2012, Lebo founded the Izani 12-12-12 mentorship program where he mentors 12 entrepreneurs to run 12 enterprises every 12 months. The program has supported over 30 young entrepreneurs to date.
The program also earned him a spot as a judge in the Dragon's Den Television show that focuses young aspiring entrepreneurs and affords them the chance to be mentored and funded.
A millionaire at 25, a multi-millionaire at 35, Lebo Gunguluza is well on his way to becoming a billionaire at 45 as per his dream. This self-made success story that has had it all and lost it is making quite an impact through his lessons and mentorship inspiring young entrepreneurs to follow their dreams.
READ ALSO:
Themba Ntuli's wife, wedding, illness, family and cars
Prince Kaybee biography: age, cars, family, songs, albums and song theft allegations
Source: Briefly News