Top 20 most fuel efficient cars in South Africa
The cost of fuel in South Africa continues to increase each year. With the current state of the economy, most households are on a tight budget. One of the best ways of reducing expenditures at home is selecting a car whose fuel economy is reasonable. An exploration of the most fuel efficient cars guides all potential car buyers when choosing their next buy. Be smart and choose one of them today!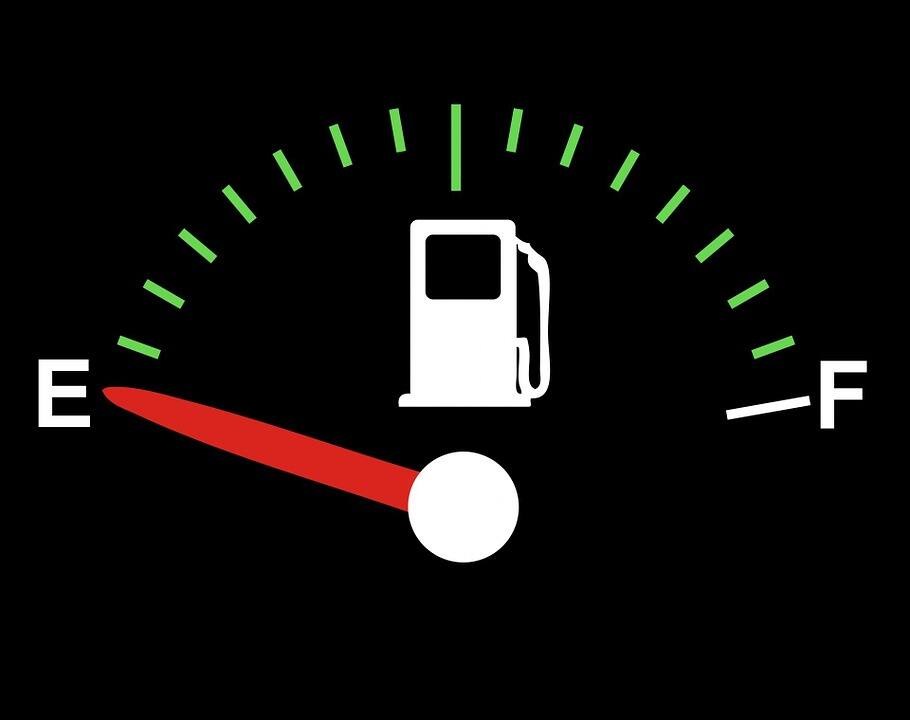 Owning a car is no longer considered a luxury in contemporary South Africa. However, one must not overburden themselves through buying a vehicle that they cannot maintain. Small cars that are fuel efficient are always easier to maintain. What is a good fuel consumption per 100km? According to car experts, a car that uses 5 to 8 liters per 100km has good fuel efficiency because the cost per km is low. Consumption of 8-12 liters for the same distance is considered average while more than 12 liters is poor. To get one of the most fuel efficient cars, choose one of from this list.
1. Volkswagen Golf BlueMotion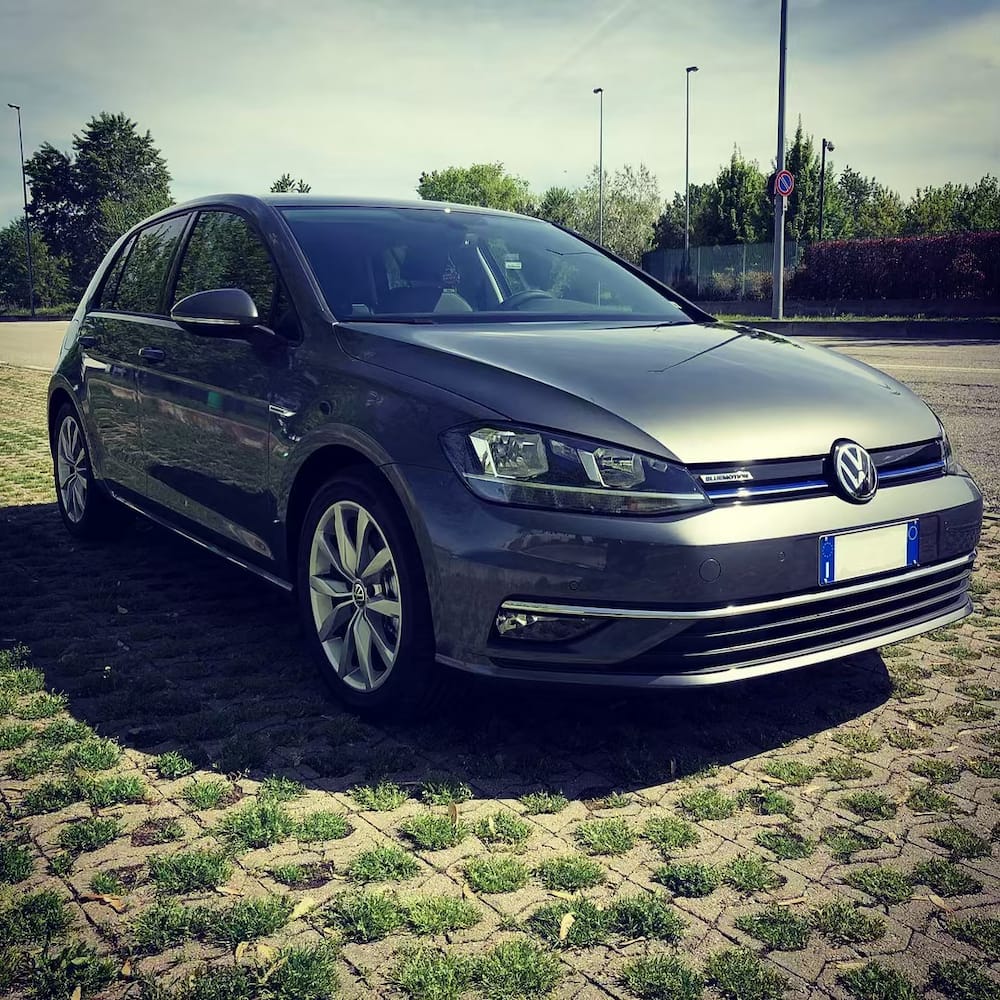 This vehicle has a 4-cylinder turbo inline engine. The model that runs on diesel is said to consume an approximated 62 mpg (3.78L for every 100km.) Going by the current price of diesel per litre, the Volkswagen Golf BlueMotion one of the SA top 10 fuel efficient vehicles.
READ ALSO: 5 best electric cars South Africa 2019
2. Fiat Tipo 1.3 Multijet Easy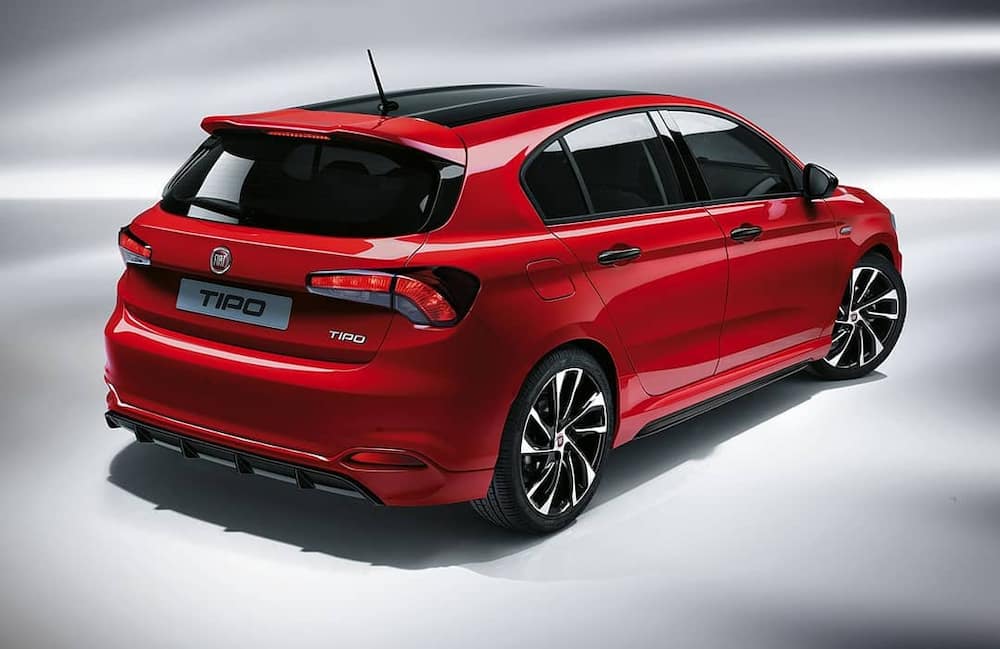 People looking for the most affordable cars in South Africa should consider the Fiat Tipo 1.3 Multijet Easy. This car that came into the market in 2017 has a 1.3L diesel engine. The turbo engine delivers 70kW and 200Nm of torque. The average fuel consumption rate is 3.7L/100km which makes it one of the top 10 cars in terms of fuel economy.
3. Toyota Yaris HSD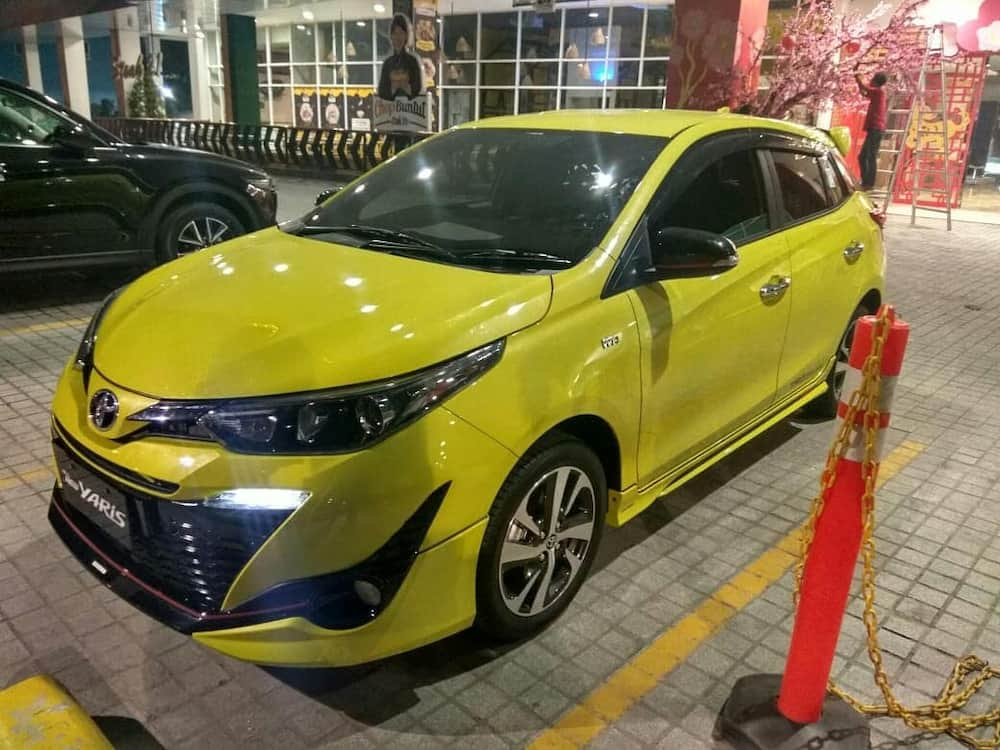 This is the most affordable hybrid vehicle in South Africa. When one is driving slow, the engine consumes about 2.7L for every 100km (85.6 mpg). When the speed is increased, the average consumption is approximately 5L/100km.
4. Fiat 500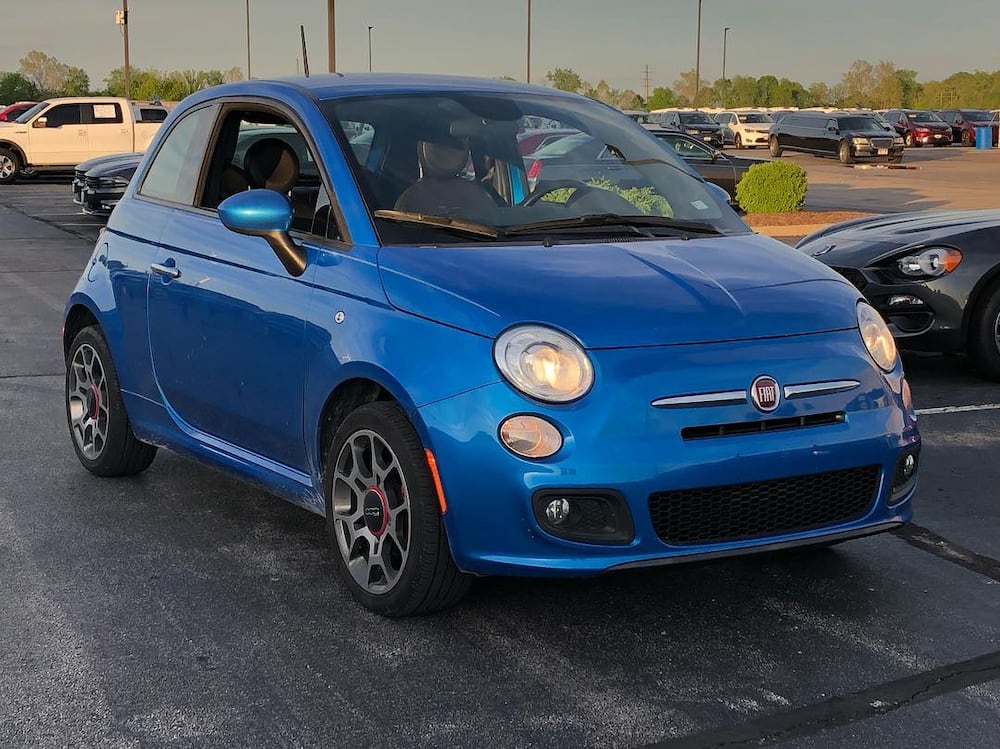 This beautiful little car that is made in SA has a 0.9L TwinAir engine with turbo power that consumes an average of 6L/100km. It can either be manual or automatic. Both options offer a 5-speed power spread gearbox. The cost of acquiring one is relatively cheap compared to high-end models. It is one of the most fuel efficient cars in South Africa today.
5. Peugeot 2008 1.6 HDi Active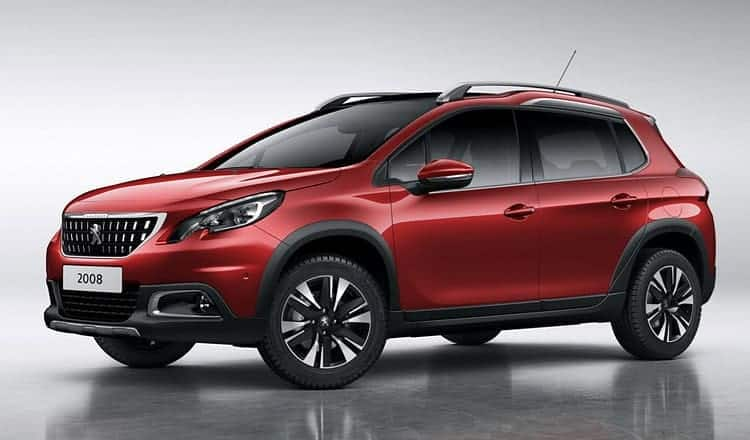 With an average consumption of 5.9L/100km, the Peugeot 2008 is a good bargain for a compact crossover value lounge vehicle. It uses a turbo-diesel engine that deli68kW and 230 Nm of power and comes with a 5-speed manual gearbox. Judging from its consumption, it is one of the most fuel efficient diesel cars in South Africa.
6. Smart FourFour/ ForTwo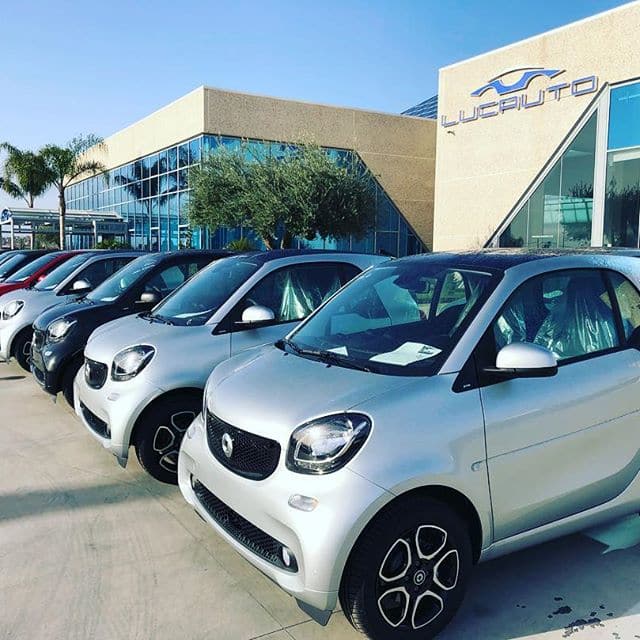 This is one of the smallest cars, but also the best fuel consumption car South Africa. It is best suited for city roads and has a 3-cylinder 1L petrol engine. With its 5-speed manual system or 6-speed automatic system, this little beauty utilises about 4.1L/100km (68.9 mpg) on average. It is ranked high in the list of fuel-efficient cars for a student.
7. Audi A1 1.0 TFSI SE Sportback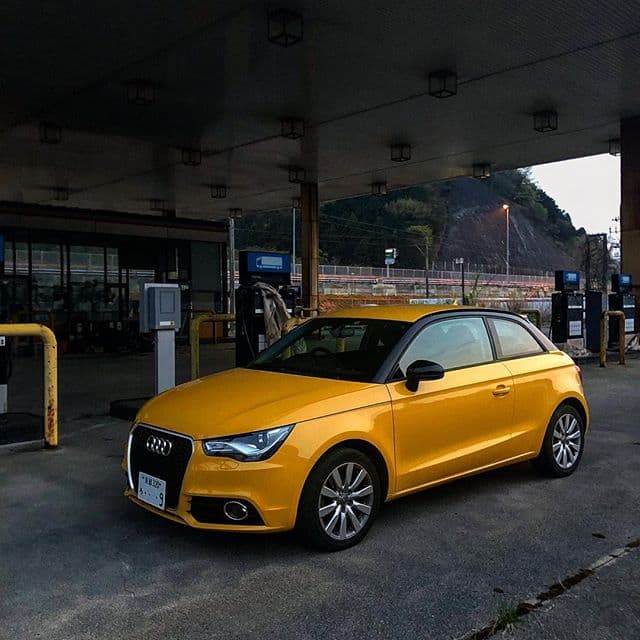 The Audi A1 1.0 TFSI SE Sportback guzzles an average of 5.4L per 100km. This manual model is a premium vehicle by the manufacturer of some of the best cars in the world. Its petrol efficiency amazes many people. It has a 1L powerhouse that delivers 160Nm and 70kW of power.
8. Volkswagen Polo 1.0 TSI Comfortline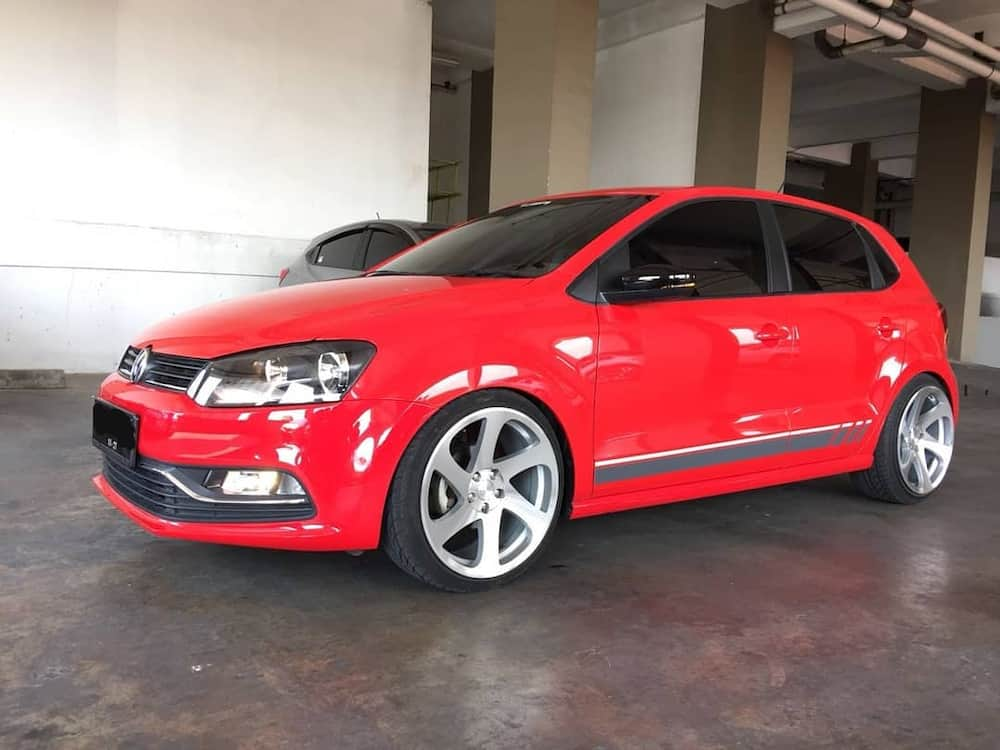 According to the manufacturer, this popular model with a 1.0L petrol engine that produces 175Nm of torque and 70kW power uses approximately 5.1 L for every 100km. It is one of the small cars South Africa that is perfect for a small family.
9. Fiat Panda 0.9 TwinAir Easy/Lounge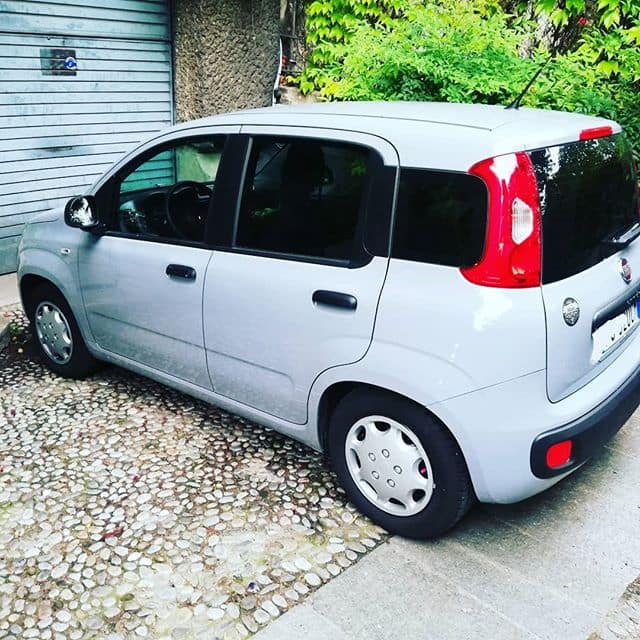 This 2-cylinder 0.9L petrol powered car delivers 63kW and 145Nm of power. The 4×4 trim level uses about 4.2L per 100km (67.3 mpg.) One should consider this model when looking for cheap fuel efficient cars in South Africa.
10. Peugeot 208 1.2 Active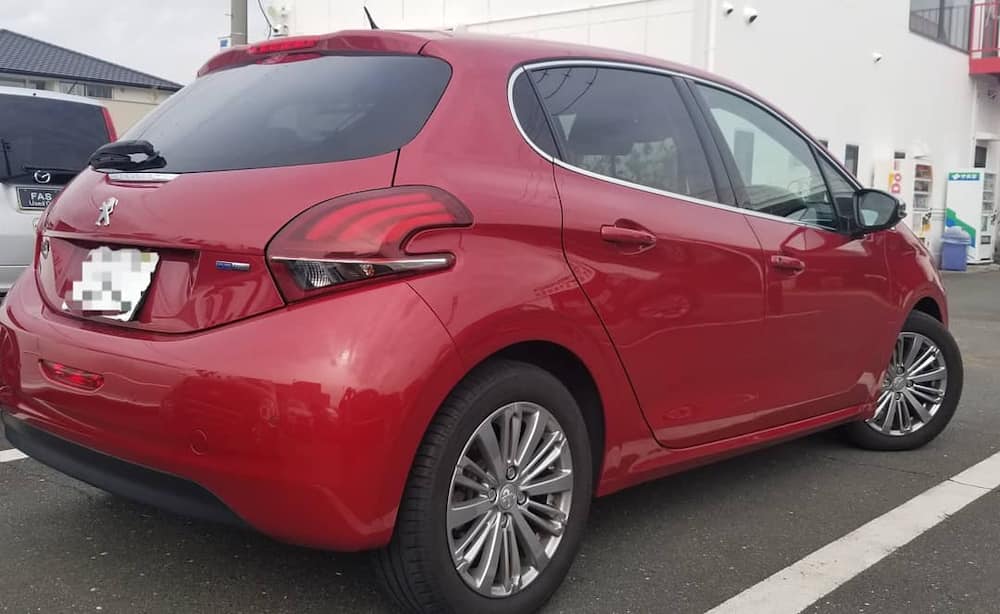 The Peugeot 208 1.2 Active has been cruising on South African roads for years. Its 1.2L petrol engine delivers 60kW and 118Nm of power, and it as a 5-speed manual transmission. It is the best small car South Africa for a first-time car owner. It has an average consumption of 3.7L/100km (76.3 mpg).
11. Toyota Aygo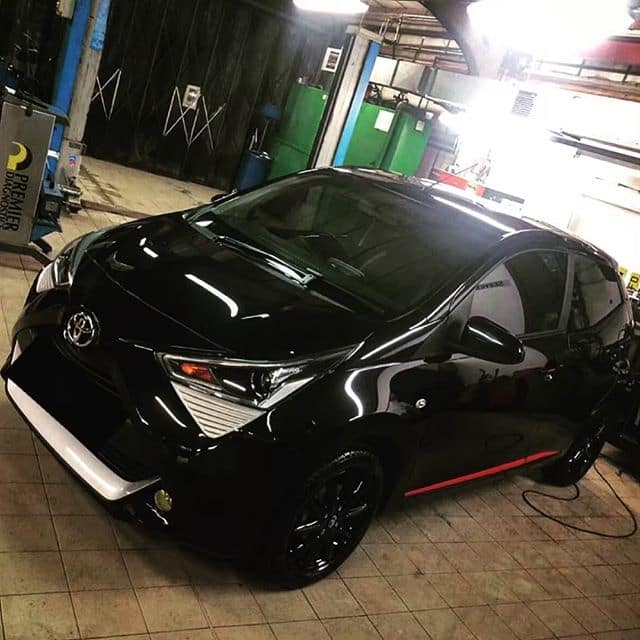 Toyota Aygo is one of the most fuel efficient cars in South Africa right now. After modifications and upgrading, the new model consumes an average of 4.6L/100km. The vehicle has a 3-cylinder, 1 L petrol engine that can handle 53kW and 93Nm of torque. The standard model has a 5-speed manual transmission system.
12. Ford Fiesta 1.0T Trend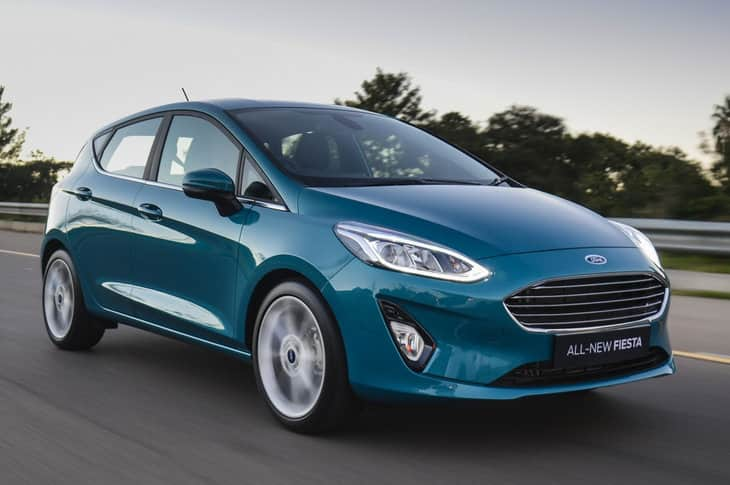 When people ask, which car is the most economical on fuel? Ford Fiesta does not miss from the list of the most fuel efficient cars in South Africa 2018 and 2019. This 1L 3-cylinder petrol engine with turbo consumes an average of 4.3L/100km. The engine has a power capacity of 170Nm and 74kW. A diesel variant is also available.
13. Renault Kwid Automatic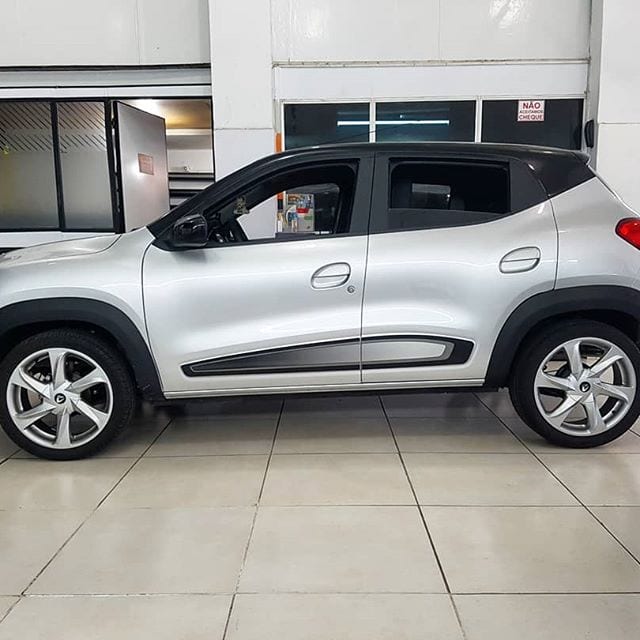 This beautiful model has a 1L 3-cylinder engine that runs on petrol. It consumes an average of 4.7L/100km and has a power output of 52kW and 91Nm. It is one of the most fuel efficient petrol cars in South Africa.
14. Mahindra KUV100 Nxt 1.2 D75 K6+/K8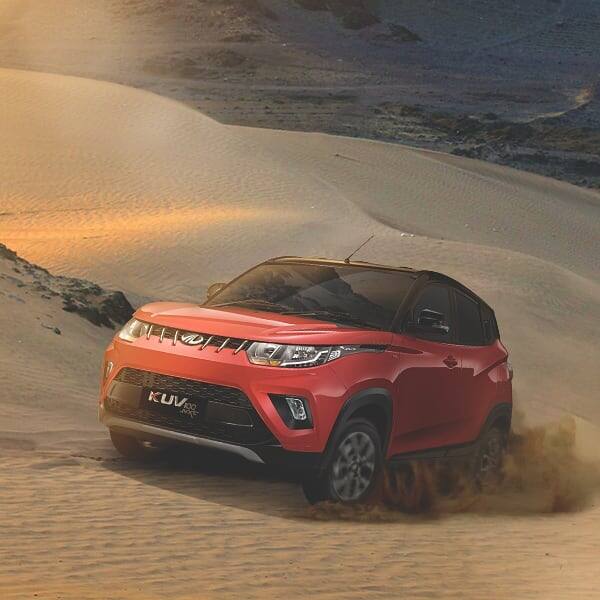 The new model of the Mahindra KUV100 Nxt 1.2 D75 K6+/K8 has impressive fuel efficiency. This Indian vehicle consumes approximately 4.6L/100km through its petrol consuming 1.2L 3-cylinder engine. It produces 61kW and 115Nm of power.
15. Suzuki Celerio GA / GL / GL auto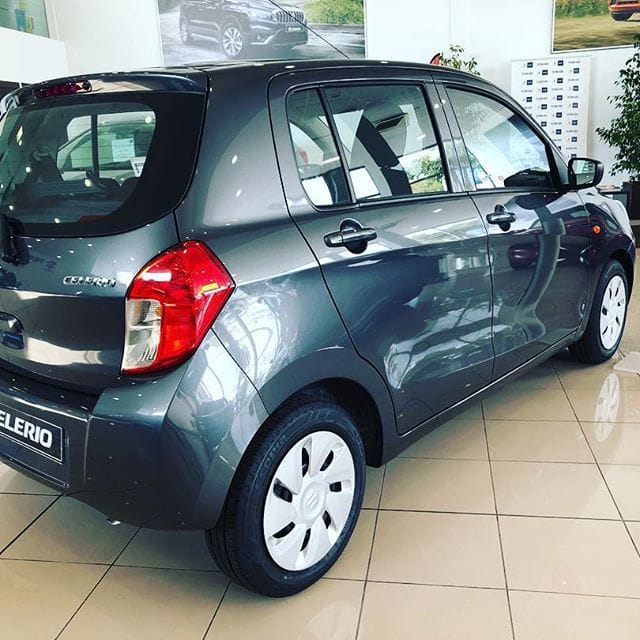 This low-budget car with automatic transmission has a fuel efficiency of 4.6L/100km. For the GA trim level, the GL variant consumes about 4.7L/100km.
16. Kia Picanto 1.0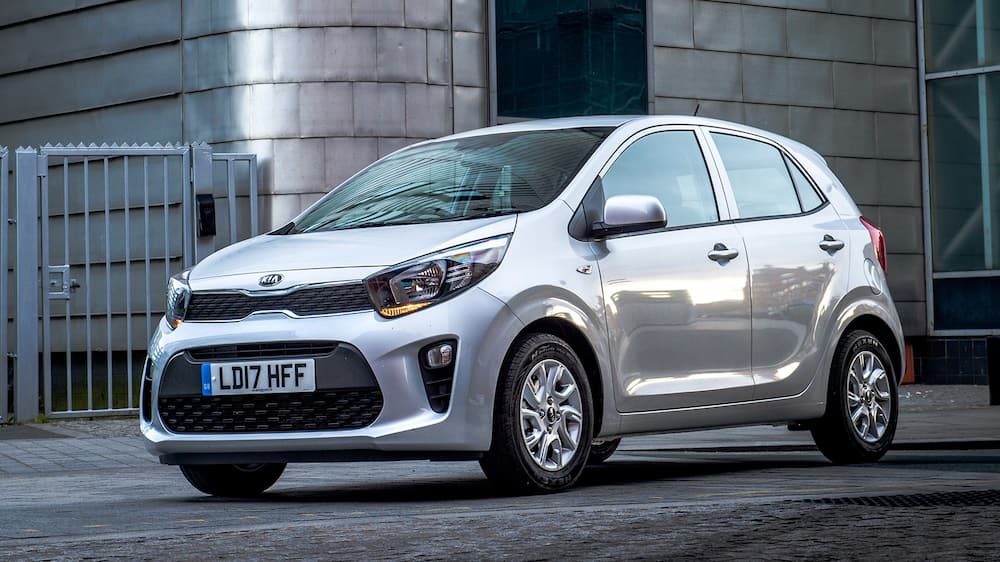 This 1.0L engine uses about 3.7L per 100km (64.2mpg). It has a power output of 66HP.
17. Suzuki Swift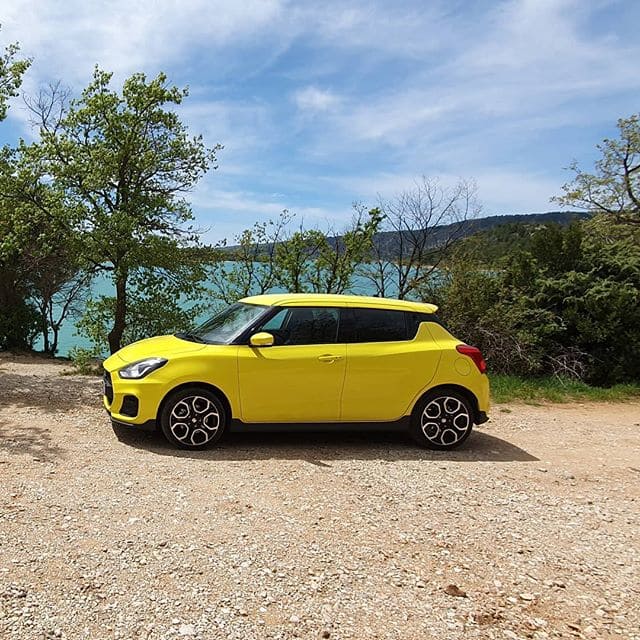 Which is the most cost-effective car to own? When South Africans ask this tough question, they are given a list of options that includes the Suzuki Swift. This model delivers excellent performance and fuel economy. Its 1.2L engine consumes about 5.5L/100km. The petrol engine delivers 61kW and 113Nm of power.
18. Ford Figo 1.5 Trend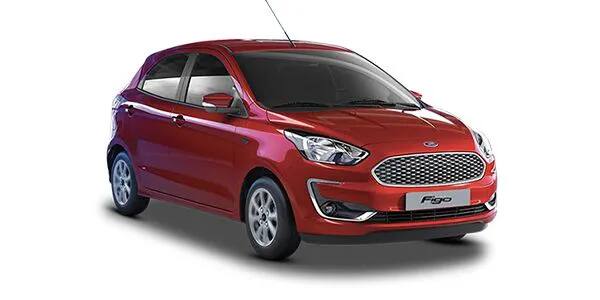 The Ford Figo 1.5 Trend has a powerful 1.5L engine whose fuel consumption is impressive. It requires about 6.5L to cover 100km on the road.
19. Hyundai i20 Active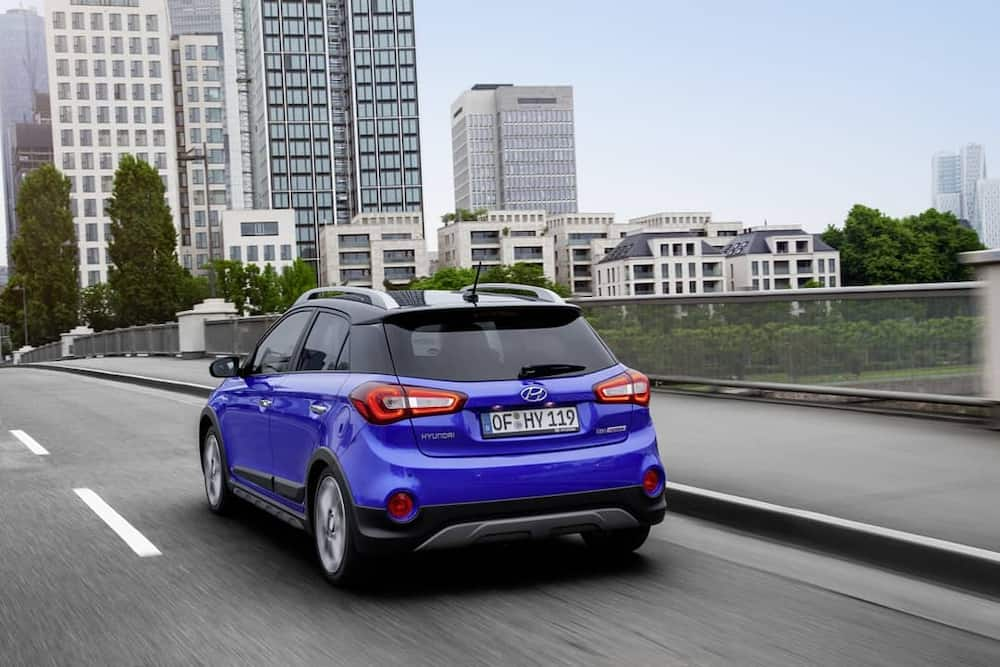 The revamped Hyundai i20 Active has a higher ground clearance than its predecessor. The manufacturer claims that it consumes approximately 5.9L of fuel for every 100km traveled.
20. BMW 120d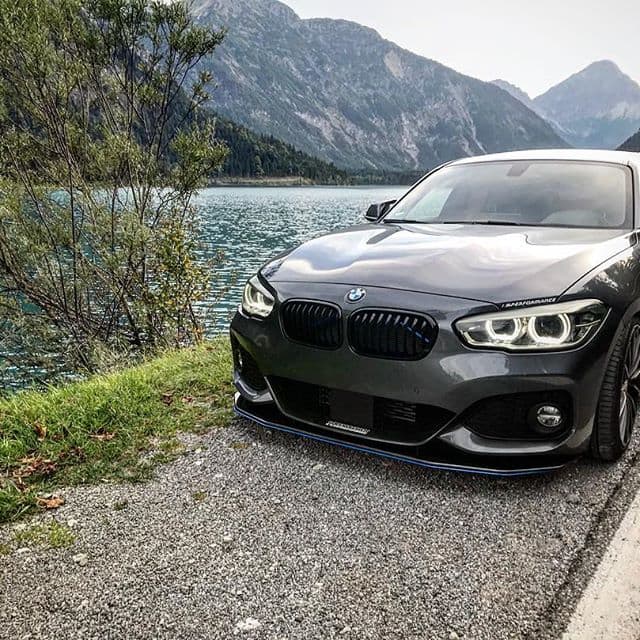 The BMW 120d is one of the most economical cars by BMW. While running on petrol, the model uses about 5.9L/100km according the manufacturer's claims. On diesel, its consumption is about 7.5L per 100km.
Which is the most fuel efficient car in South Africa?
Any South African aiming to purchase the most economical car in South Africa must understand that the above values are not necessarily what they will get. The difference in fuel consumption varies depending on the status of roads and the style of driving. When buying a car, one must consider other factors in addition to fuel economy. The most efficient car is one with a desirable seating capacity, the preferable type of fuel, fuel efficiency, mode of power transmission and budget.
In present-day South Africa, it is essential to have a car for convenience. People on a budget can make life easier by selecting one of the most fuel efficient cars in the country as listed by car experts. In addition to fuel utilization, the car should also meet other needs such as luggage space and the number of seats. All the best in finlding your perfect fit!
READ ALSO:
5 most hijacked cars in South Africa
No increase to income tax rates but sin tax and fuel levy to go up
Source: Briefly News