15 fabulous wedding venues in Magaliesburg
Magaliesburg is a small farming town located West of the larger Gauteng province, below the Witwatersrand Mountain range. The city is popular for locals and tourists who wish to get away from the hustle and bustle of the city center. We have found the best wedding venues in Magaliesburg for you. Read on to see which ones they are.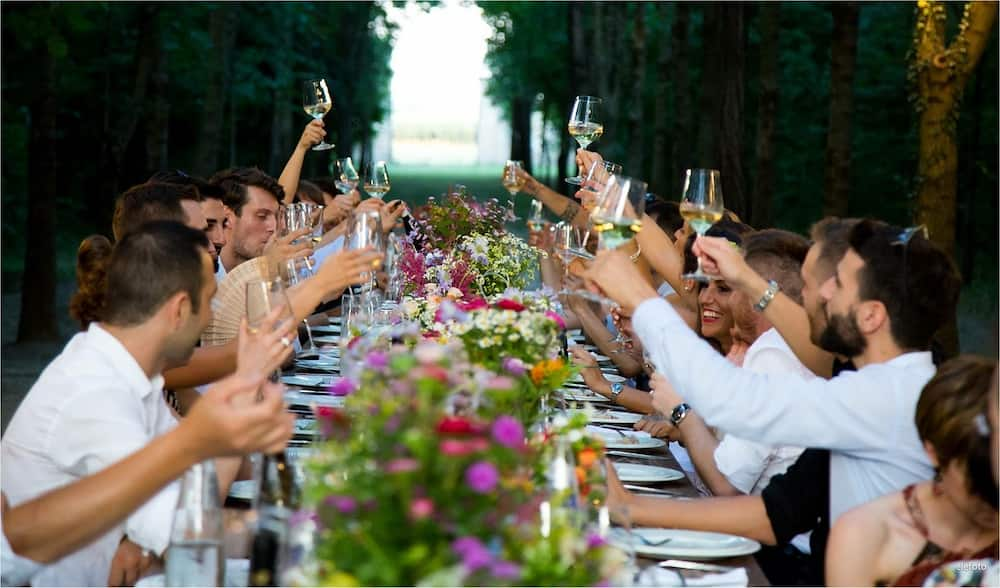 The small town is however big on activities to do. Whether it is a family fun day to the Magalies Wild Game Farm, a trip to the Rose Well Spa to relieve stress, or even a recreational fishing trip with your friends at Barbus Haven Fly Fishing, Magaliesburg has it all. But the best activity by far is to book a venue to exchange vows with the one you love deeply and wish to spend the rest of your life alongside, as you shall see.
1. 26⁰ South
This is one of the most unique places where you can choose to have your wedding. It is a bush venue unlike no other in how it combines the old with the new, making it one of the affordable wedding venues Gauteng if you are working for a small salary. Click here for more information about this humble yet classy wedding venue in Magaliesburg.
Magaliesburg wedding venue with money back guarantee
2. Valverde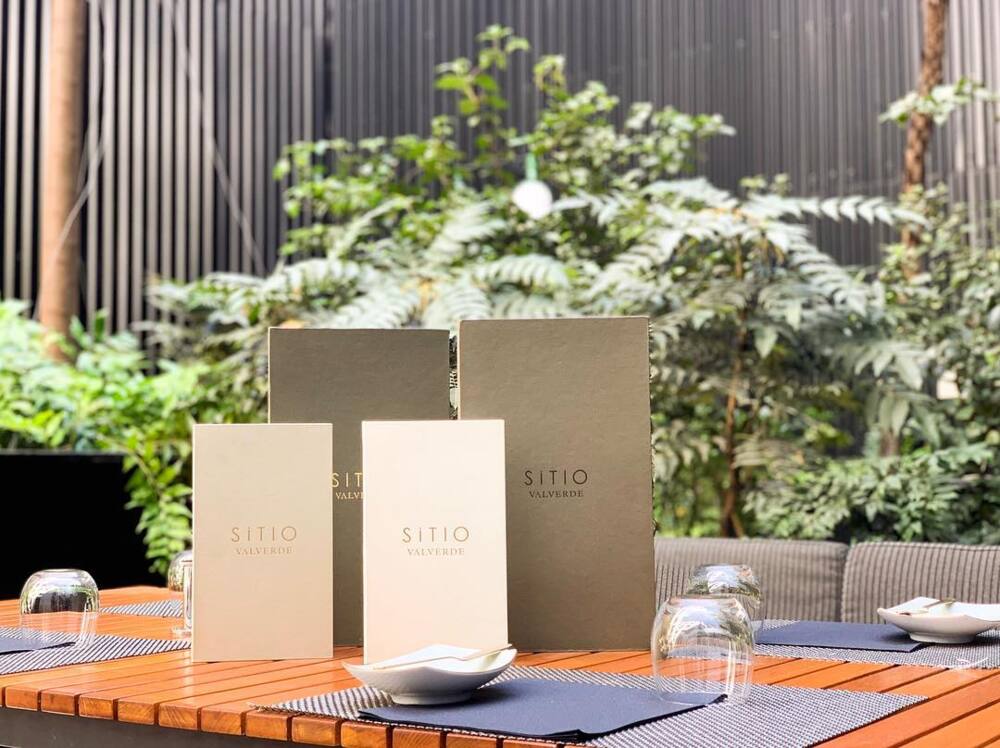 The thing that makes Valverde one of the best venues to get wed at, apart from its wonderful lavender fields, renaissance garden, and beautiful sunset views, is the fact that it is probably one of the only wedding venues in Gauteng that have a money back guarantee on your wedding deposits should you decide otherwise.
3. La Provence D' Afrique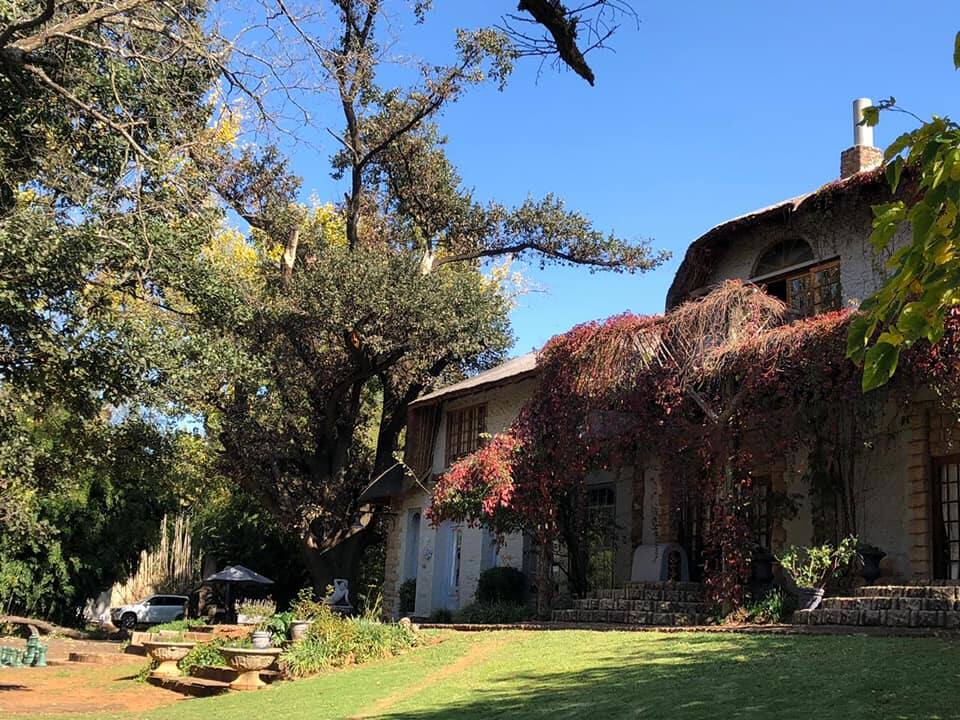 It is often said that no one knows more about love than the French. At La Provence D' Afrique, they specialize in French-themed weddings that are only for small groups of people, which means they are making it one of the best small intimate wedding venues Gauteng.
READ ALSO: We asked, you answered - Our readers share why they're still single
4. The Nutcracker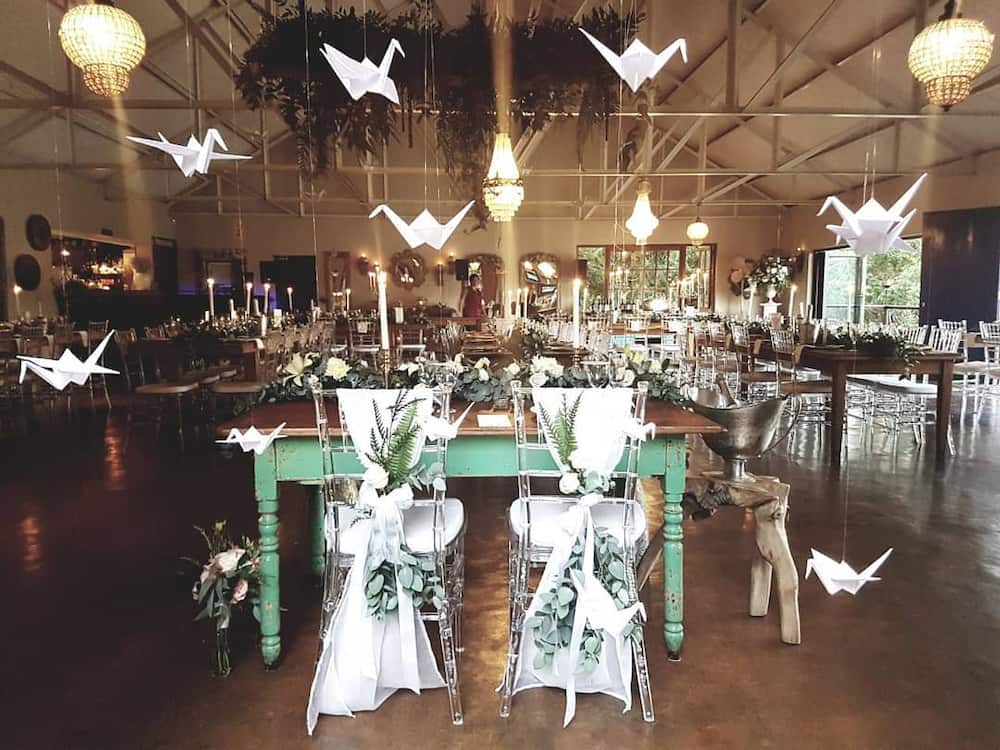 If an outdoor wedding venues in Gauteng is what you are into, look no further than The Nutcracker. Located on a pecan nut estate along the banks of the Vaal River, this quaint venue is sure to make your day extra special with nature as your backdrop.
5. Le Manoir de Brendel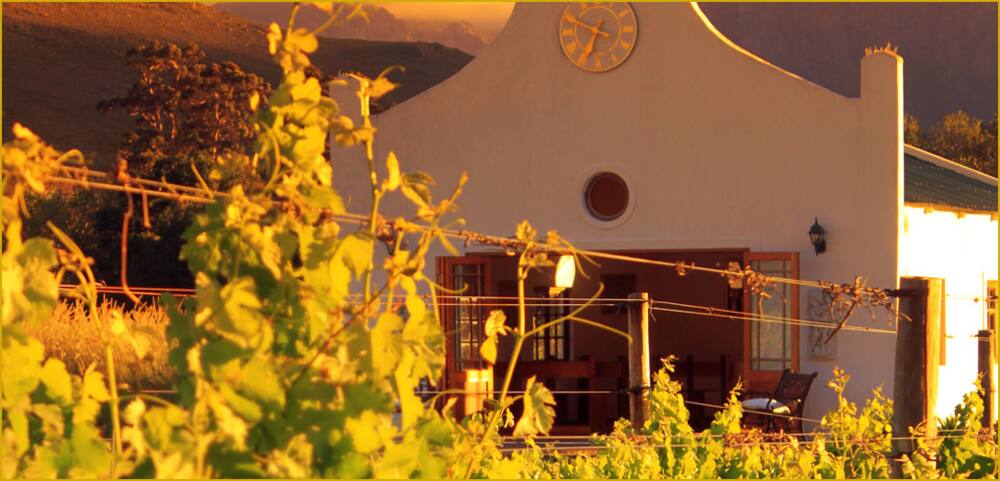 Just one hour's drive away from Cape Town, Le Manoir de Brendel is a very nice and budget friendly place to finally say "I do" to the one you want to spend the rest of your life with. They offer a variety of wedding packages, but the best part would be the reception at the Cellar Barn, which seats anywhere from 40 to 60 guests.
Barn wedding venues in Magaliesburg
6. The Event Shed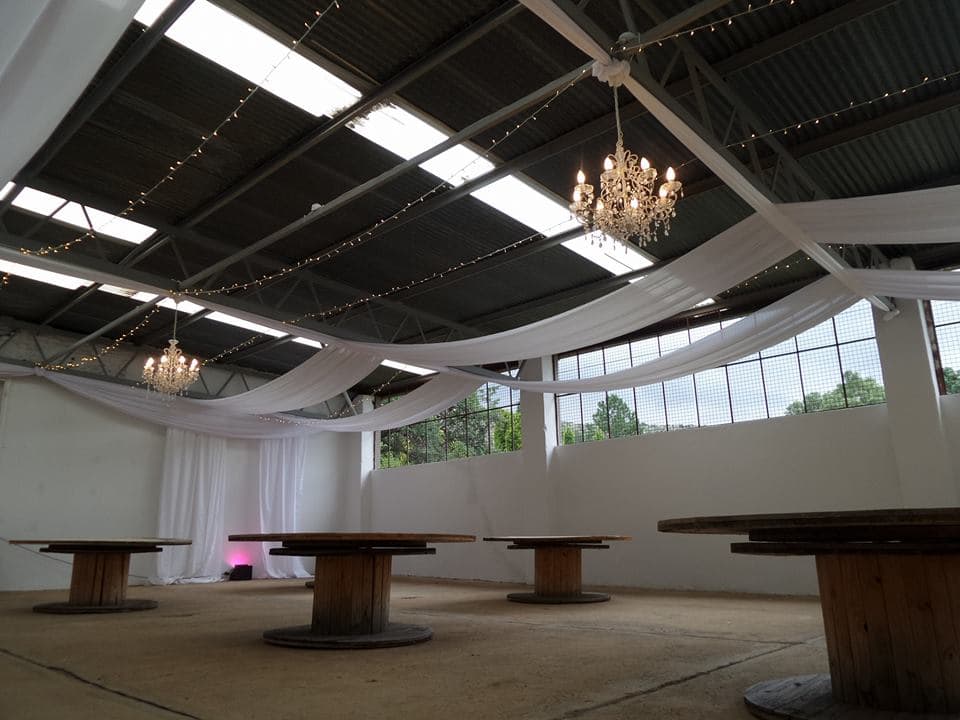 There is truly nothing quite like barn weddings. They guarantee exclusivity, intimacy, and are very budget-friendly. The Event Shed guarantees that and more with the way they go above and beyond with their way to make your special day extra special.
7. The Rose Barn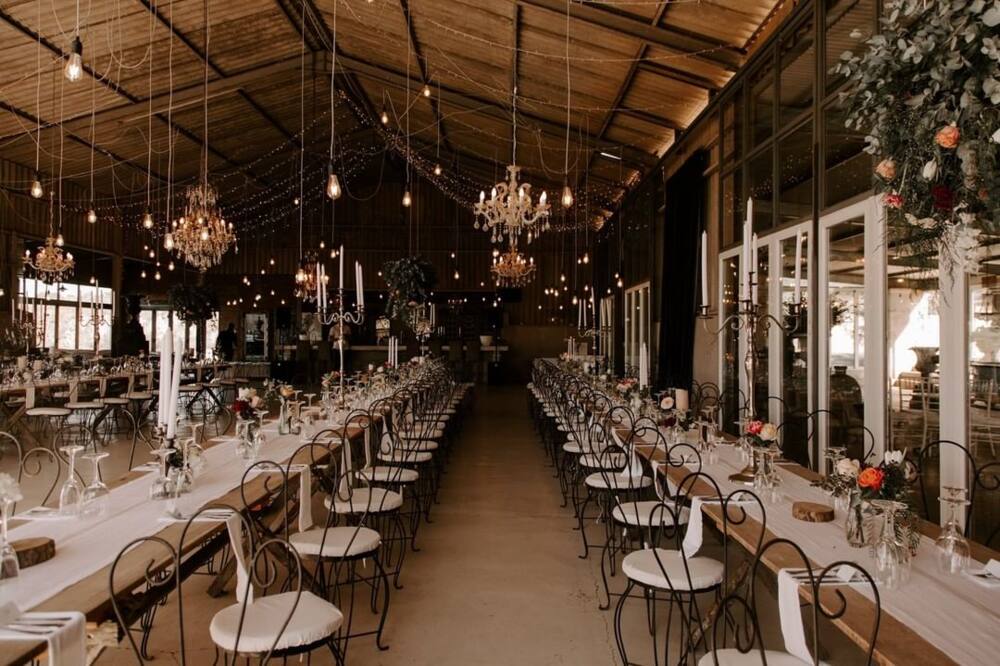 With over 500 rose trees tended to by the owner, a well-tended lawn overlooking the vast farms, The Rose Barn is one of the most ideal and unique barn wedding venues Gauteng. Hundreds of fairy lights, crystal chandeliers, and velvet drapes give the rustic barn a touch of sophistication and a taste of the modern life. Visit their about page by clicking here.
READ ALSO: Cassper Nyovest likes local sis' dance moves: Hints at 'Move for Me' challenge
8. Casablanca Manor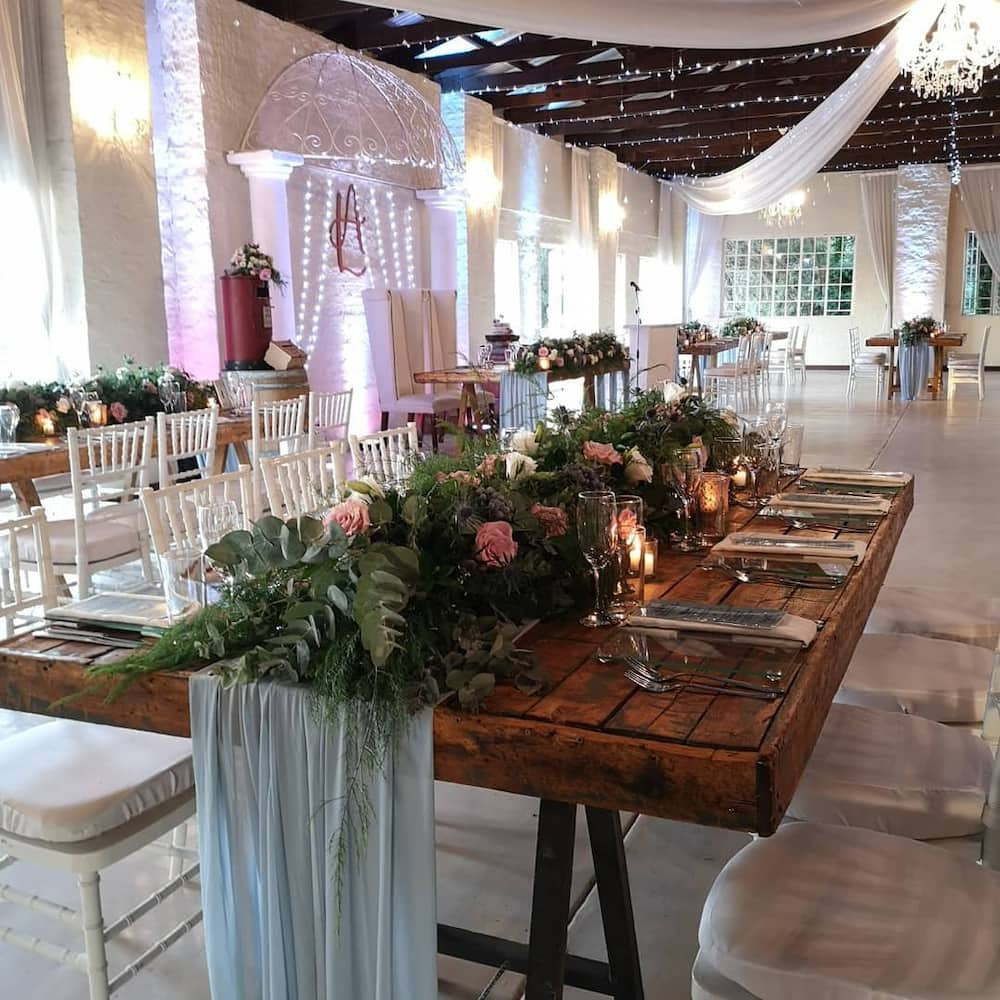 Imagine standing over a dam, gazing into the eyes of your loved ones, birds chirping their happy tunes as you say those two magical words, "I Do." At the Casablanca Manor, that is what you can expect to get. Just 20 minutes away from Pretoria, this place will make your dreams come true at an affordable rate, making it one of the best wedding venues in Gauteng.
9. Rustig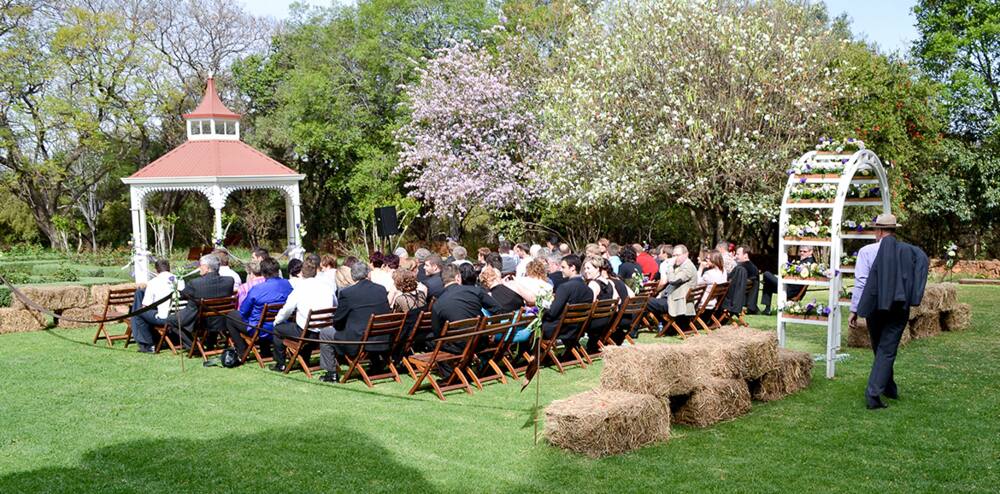 When it comes to outdoor wedding venues Gauteng, no place is better than Rustig. They strive to make sure that your special day goes as smoothly as you would expect, and they will even let you spend time with not just your bride/groom to be, but also with your new family. They offer affordable sophistication from the day before your wedding to the day of the wedding and even after the wedding.
10. The Cowshed
It is said that no one wedding is the same as another, and this statement has never been truer than at The Cowshed. If living life is as unconventional as possible, take a chance and make your own rules at The Cowshed.
Farm wedding venues in Magaliesburg
11. The Stone Cellar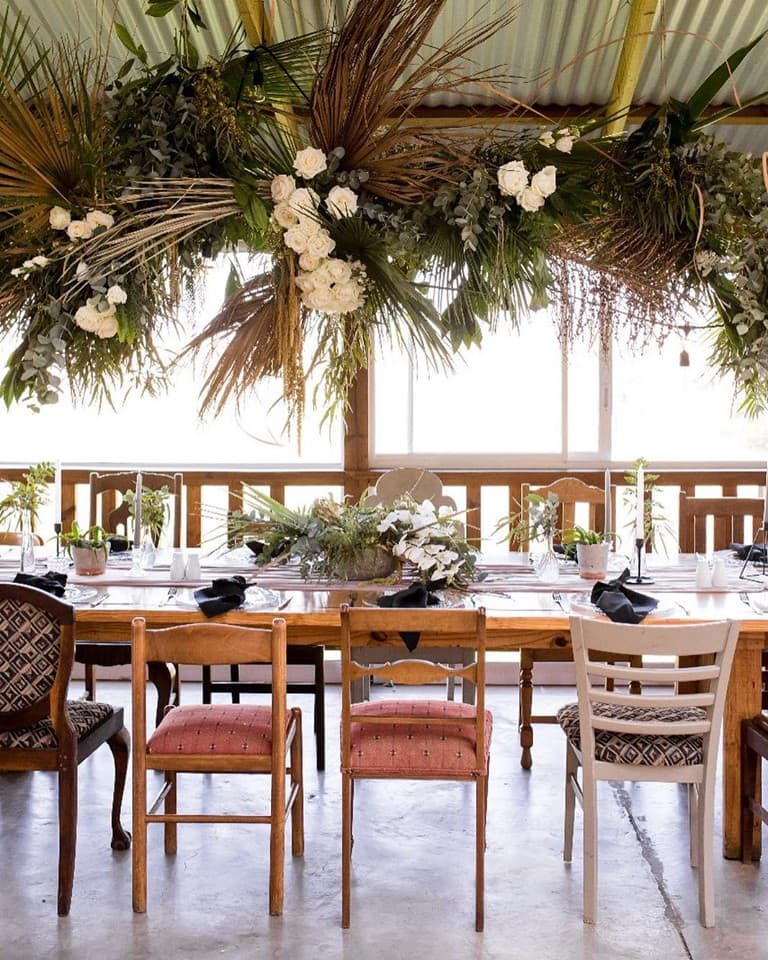 Views of the Suikerbosrand River and the Heidelberg Farmlands are sure to take your breath away if you plan to have a country themed wedding. You can either have the main event in a chapel with handcrafted church benches or bales of hay, or out in the chuppah where you can enjoy the views of the valley. The Stone Cellar is just 45 minutes away from the central business district.
READ ALSO: Ramaphosa wants to cross-examine Maimane in Mkhwebane's BOSASA
12. Oakfield Farm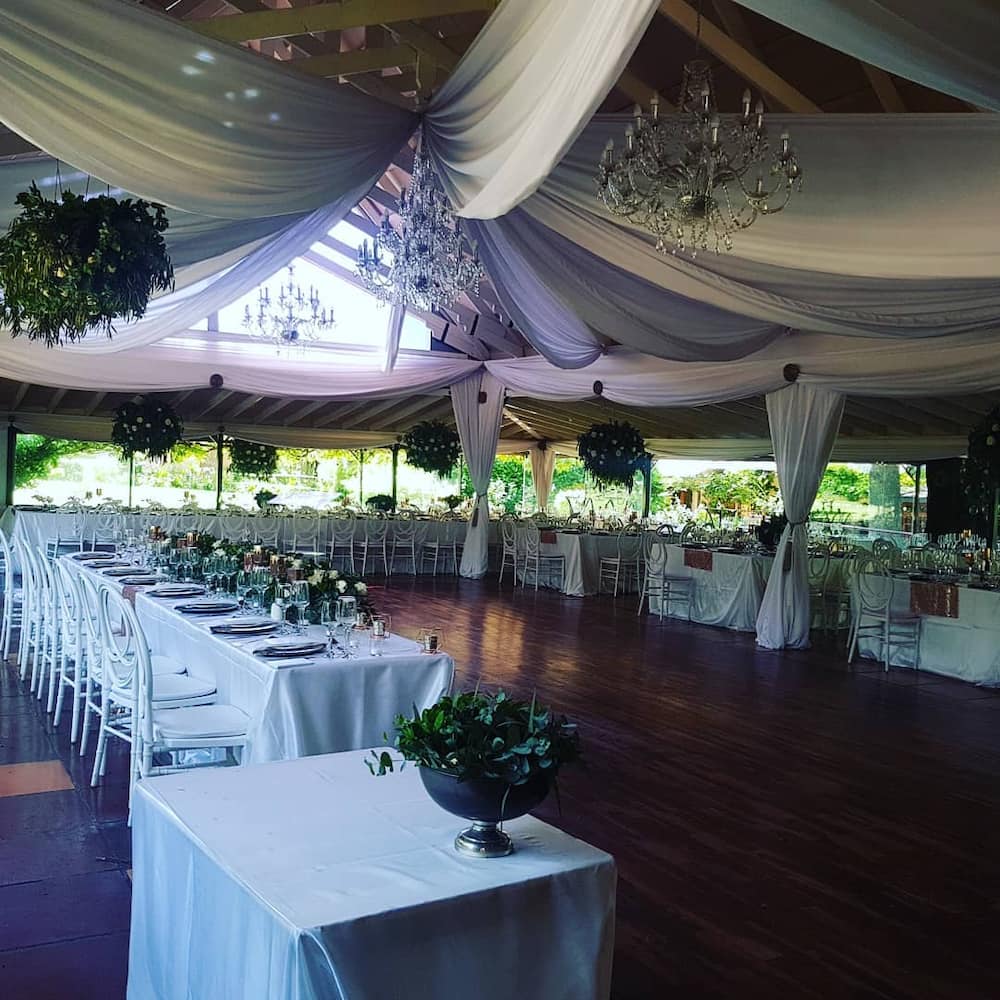 With more than 22 years' experience, the folks over at Oakfield Farm are more than qualified when it comes to making weddings grand and special while also working with the kind of budget you have. With neatly cropped hedgerows, well tendered gardens, and exquisite floral borders, the venue is just as picturesque as you might imagine.
13. The Moon & Sixpence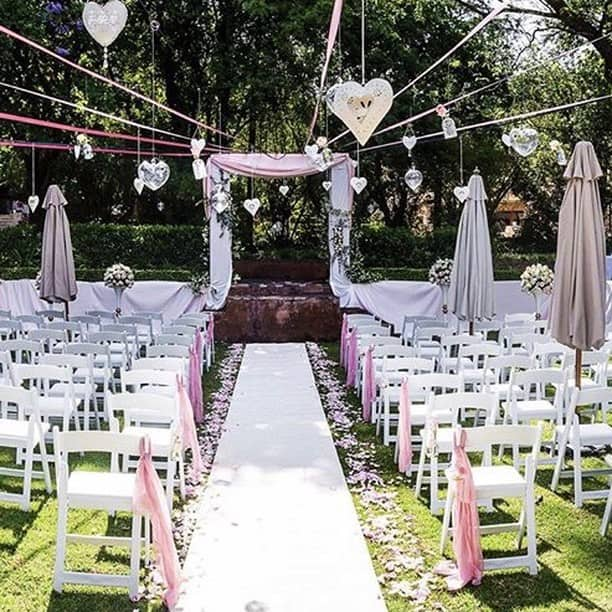 This is one of those venues that are ideal for small intimate weddings. With a bell tower nestled right above some large wooden doors that open up as the bride begins to walk down the aisle, it is sure to remind everyone that this is a special day. There are two chapels to choose from and both are unique in their own way. Click here to see more.
14. Idlewild Country Estate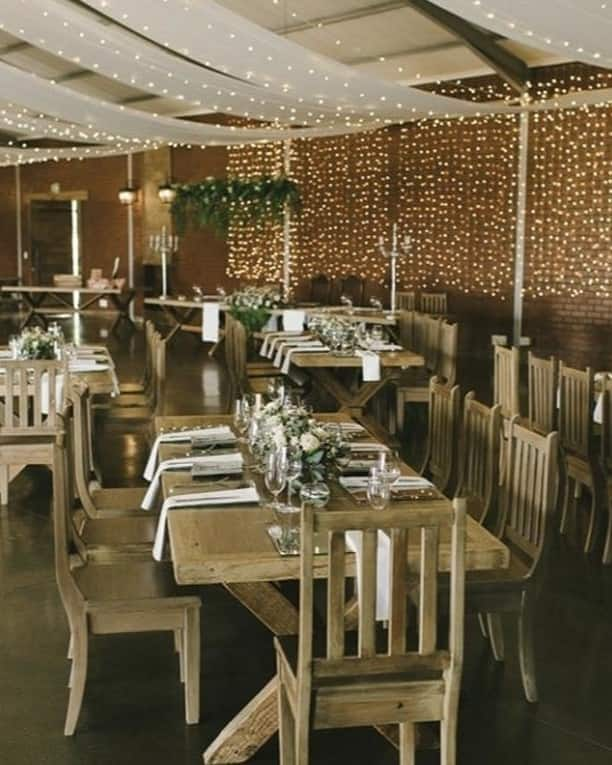 This is a wonderful venue to begin your new life, as it overlooks the Rietvlei Nature Reserve, serving as a reminder that your love is wild yet at the same time tamed. With a chapel that can accommodate an excess of 250 guests, your friends and family are sure to remember your special day forever.
15. Diamond 4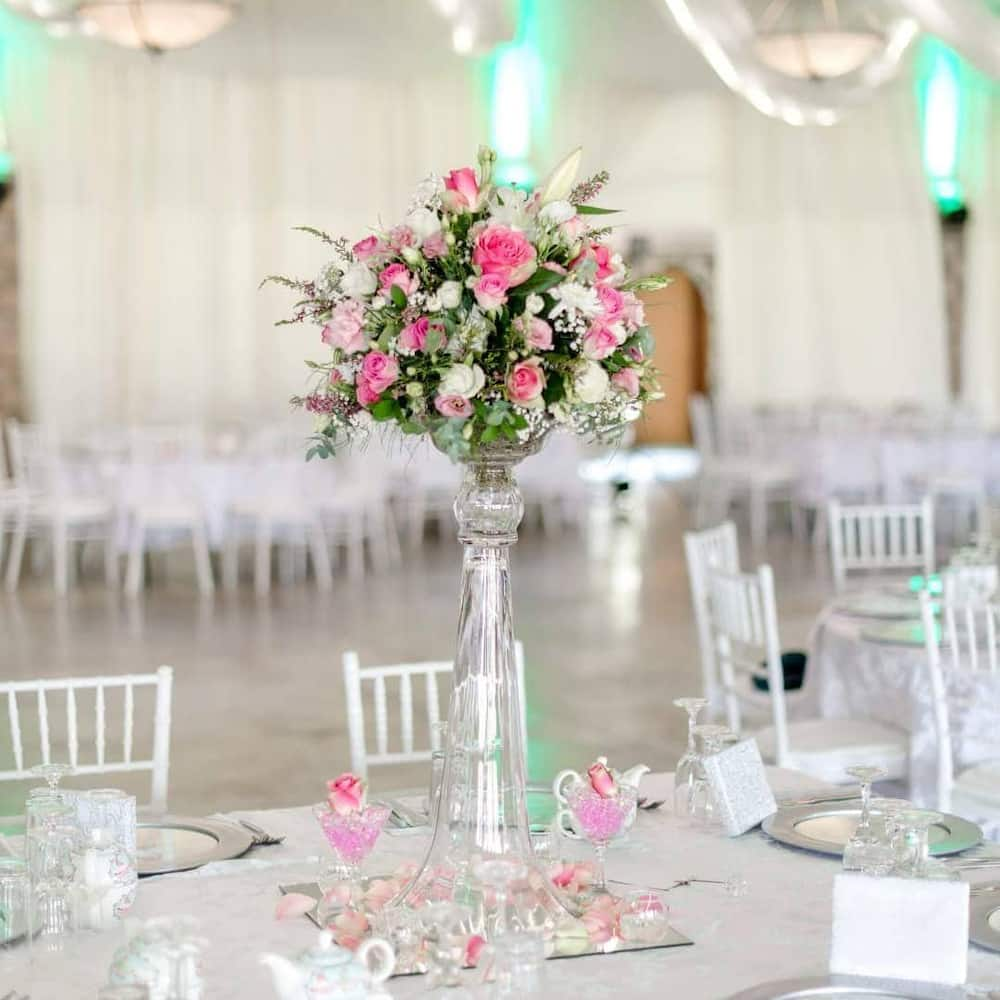 Centrally located between Johannesburg, Pretoria, and the Lanseria Airport is a quaint and serene place called Diamond 4. They offer 4 wedding packages and several venues; an indoor and outdoor chapel, a large hall that can host up to 800 guests, and a very big lawn that guarantees exclusivity.
It does not matter if you want a chapel wedding, an outdoor venue, a barn, a nature reserve, or forest wedding venues Gauteng. This place has everything you would like and will also give you more options. Leave us a comment if you liked our list of best wedding venues Magaliesburg.
READ ALSO:
ANC Veteran threatens to expose party: Lies, rape and murder
Elderly man, 70, receives new 3-bedroom house from kind businessman
Gospel star Dumi Mkokstad is off the market: He's ready to tie the knot
Source: Briefly News