Zenande Mfenyana biography: age, boyfriend, pregnant, parents, hairstyles, pictures and net worth
The face of Zenande Mfenyana is definitely not new, especially for those who have been watching the famous South African soap opera The Queen. As a philanthropist, Master of Ceremonies, voice-over artist and actress, Mfenyana has made a significant impact and also written her name among the list of most celebrated personalities in the country. Get to know more about your favourite actress including information regarding her background, relationship and career in this article.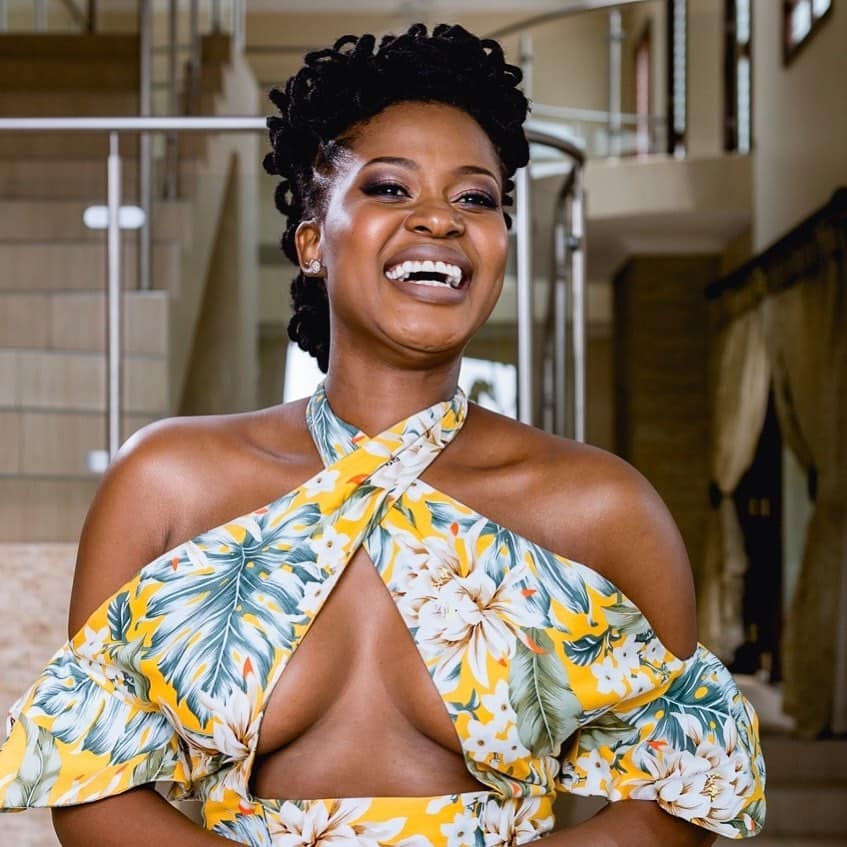 One of the things that characterise Mfenyana is her philanthropic lifestyle. Her passion for impacting lives, especially children, has made her travel to notable places within the country.
Zenande Mfenyana profile
Full name: Zenande Mfenyana
Date of birth: 11 October 1985
Place of birth: Kagiso, East Rand, Johannesburg
Zenande Mfenyana age: 35 years old in 2020
Nationality: South African
Profession: Actress, voice-over artist, MC, and philanthropist
Zenande Mfenyana Instagram: @zenandemfenyana
Twitter: @Zenande_Mcfen
Zenande Mfenyana biography
Zenande Mfenyana was born on the 11th of October, 1985 in Kagiso, East Rand, Johannesburg before she later moved with her family to Queenstown, Eastern Cape. Therefore, at the moment, Mfenyana is 34 years old but she is going to be 35 years in a few days.
The South African actress Mfenyana is best known for the role she played on the popular soap opera Generations as Noluntu Memela before she got fired in 2014 alongside fifteen other actors. She was also a voice-over artist. A Bachelor of Arts degree holder in Drama, Zenande finished in 2009 from the Tshwane University of Technology.
READ ALSO: Watch: Mihlali Ndamase internet-breaking videos and other sizzling hot photos
More so, notable is the fact that after she graduated from the university, Zenande Mfenyana went on a tour with a music show which granted her the opportunity of visiting different schools in Gauteng. Then, she also went into some children's productions. According to her, "I did a little bit of behind the scenes and casting assistance. I learned a lot about the industry while trying to find my feet. The situation was not bad because I survived on voice-overs".
Mfenyana has featured in several movies, including Liefling (2010), Kampterrein (2017) and All About Love (2017). Apart from those roles, she presently plays the part of Goodness Mabuza on The Queen soapie teasers. Zenande Mfenyana sister, Akhe Mfenyana, also has appeared on The Queen Mzansi drama series where she played the role of an enigmatic woman known as Goodness.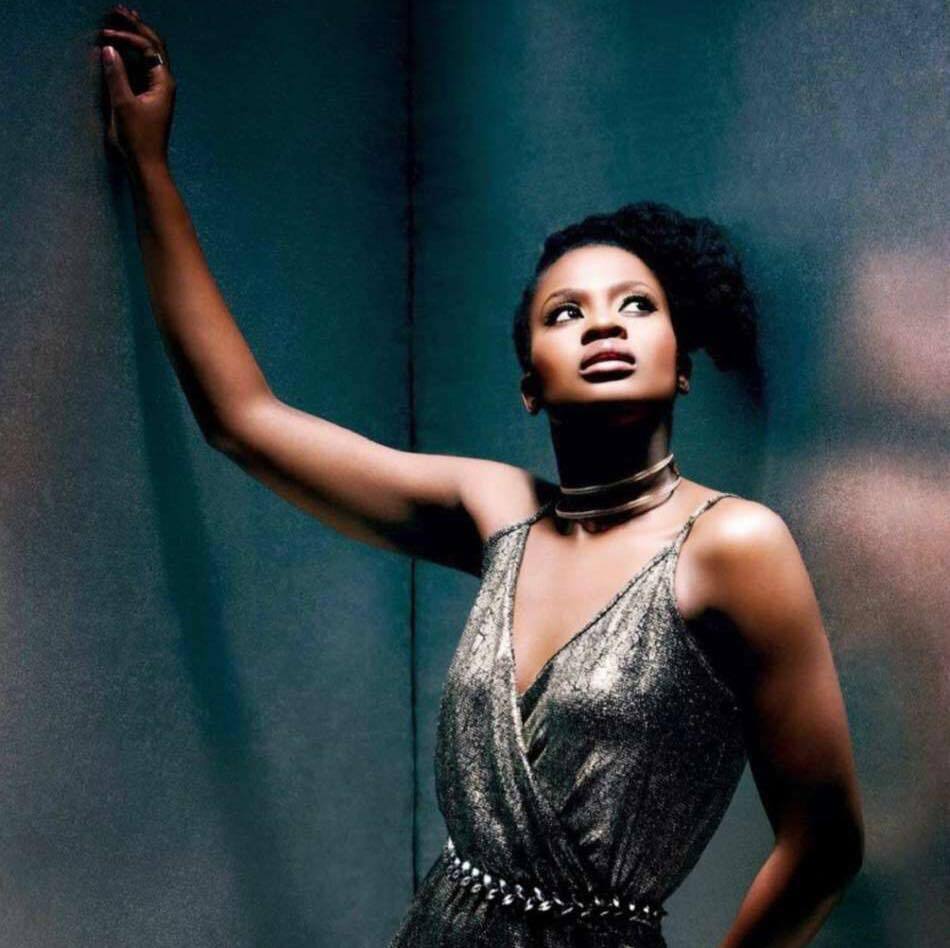 Zenande Mfenyana hairstyle
One of the things that Zenade is known for is her beautiful hairstyles. In fact, among other things, a particular reason why fashionistas want to watch the celebrity on the television screen is the inspiration that they get from her hairstyles. When she steps out, when attending red carpet events, you can be sure of her being always on point.
READ ALSO: Scandal actors: A-Z Exhaustive list with pictures
While she has become a role model as far as hairdos are concerned, what amazes everyone is the fact she always has a style for every occasion. Some curious minds have even always desired to know whether she does those stylings herself or she has a stylish who inspiringly comes up with those styles for her. Below are some of her beautiful hairstyles.
Zenande Mfenyana pictures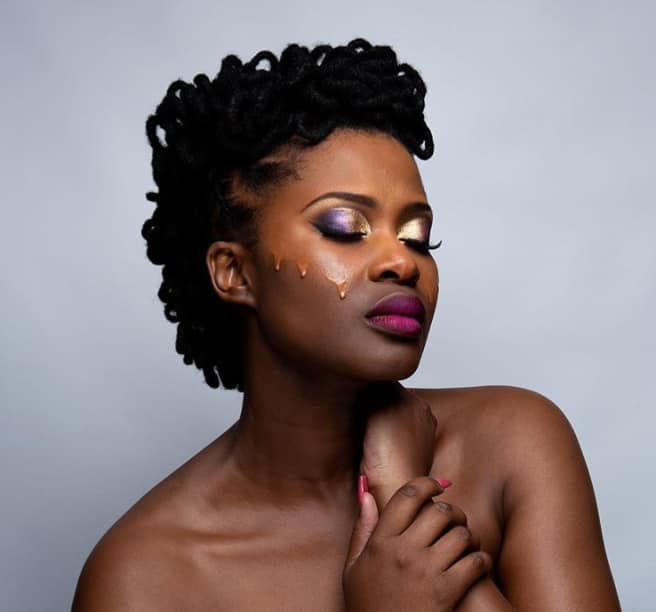 She is gorgeous. She could take the modelling sphere by storm.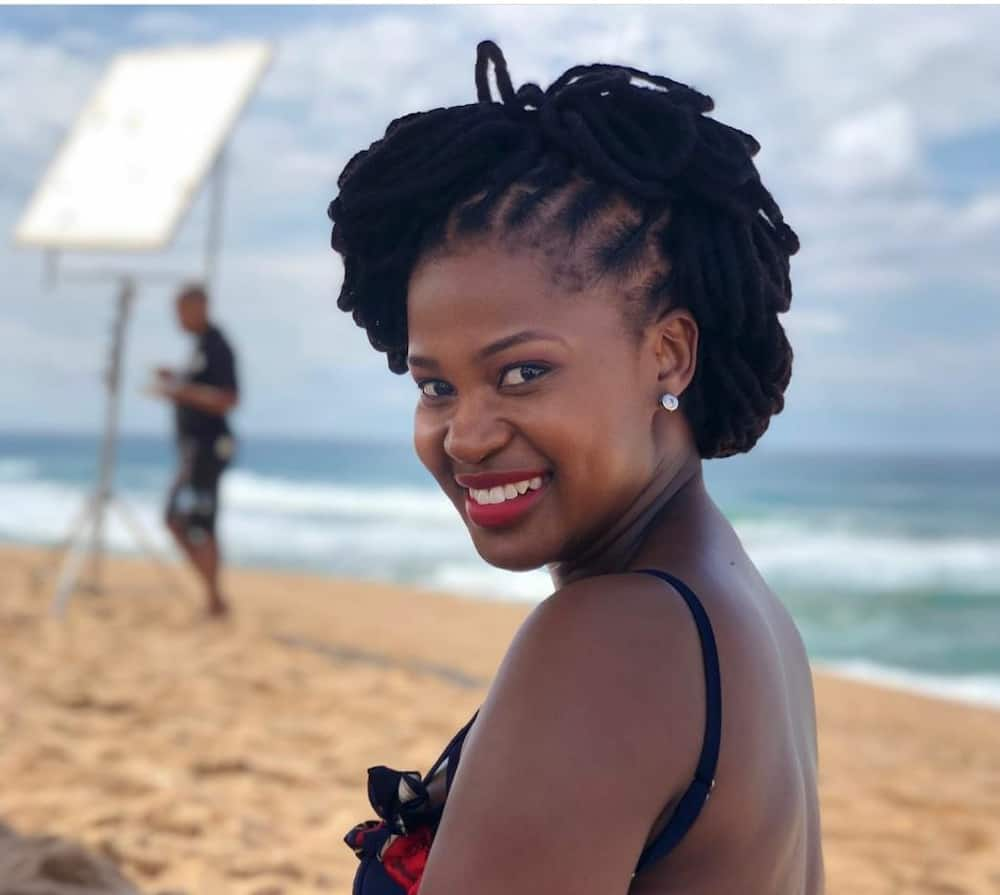 The Queen actress has a cheerful personality.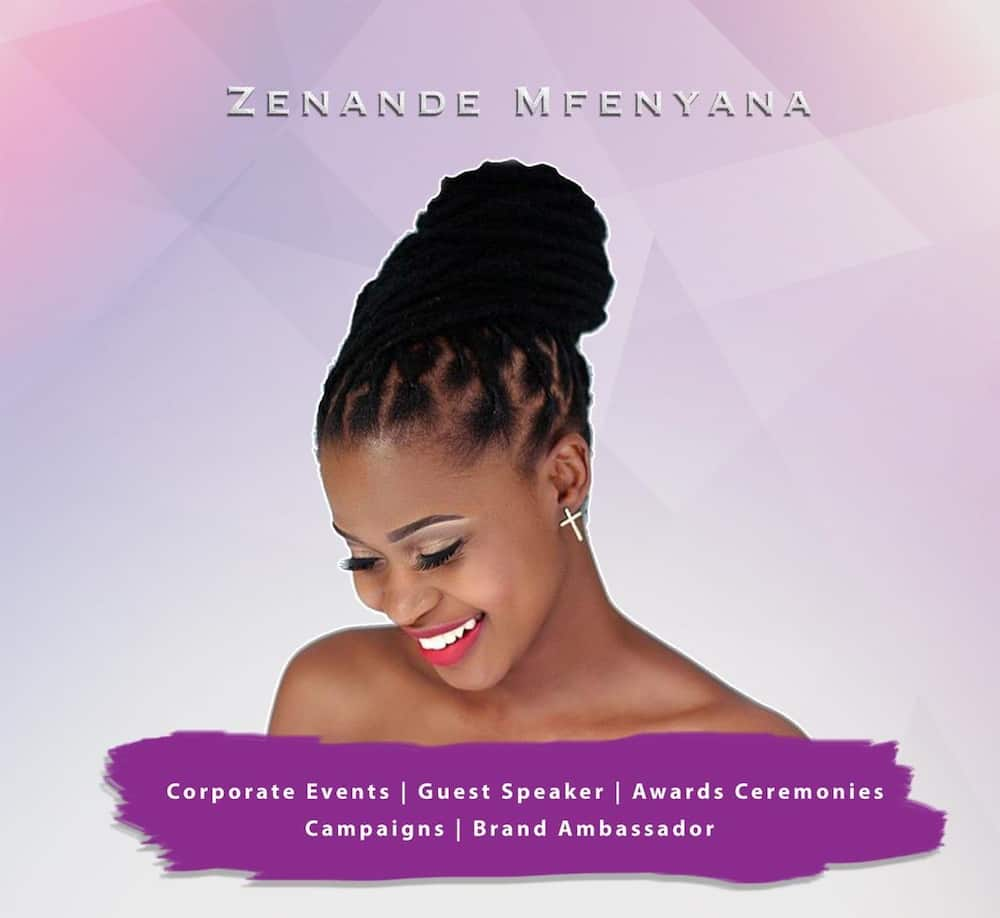 No doubt, Zenade makes so well as a model.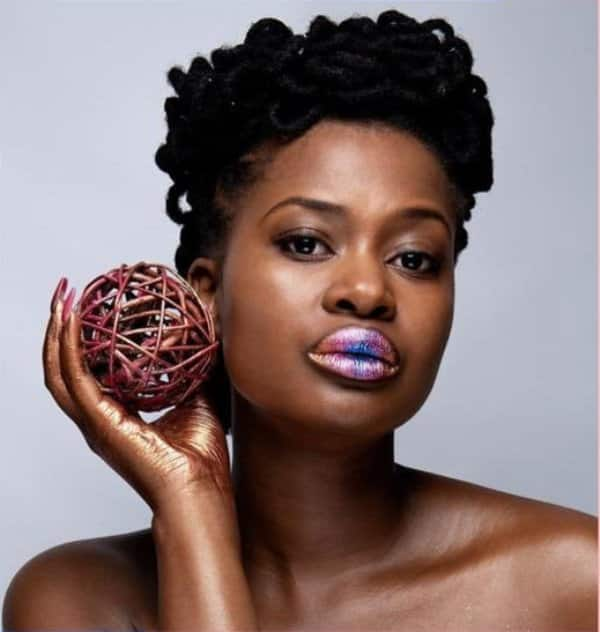 Fashionistas! Below is a hairstyle inspiration from Zenade that you can work with for your next occasion.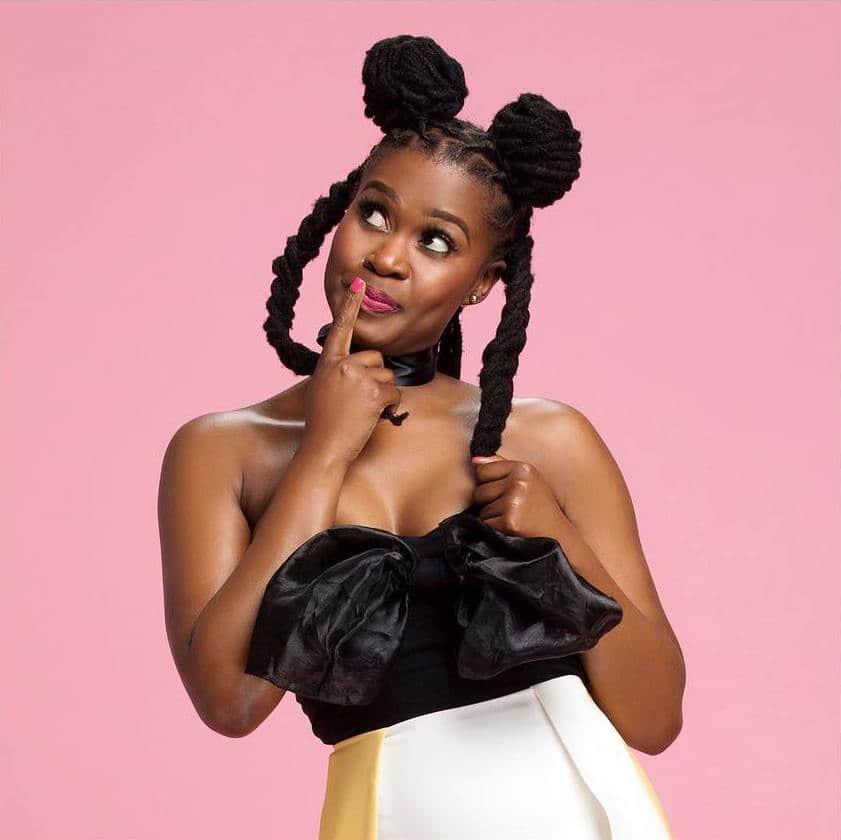 Her hairstyles inspire a lot of young girls.
Zenande Mfenyana pregnant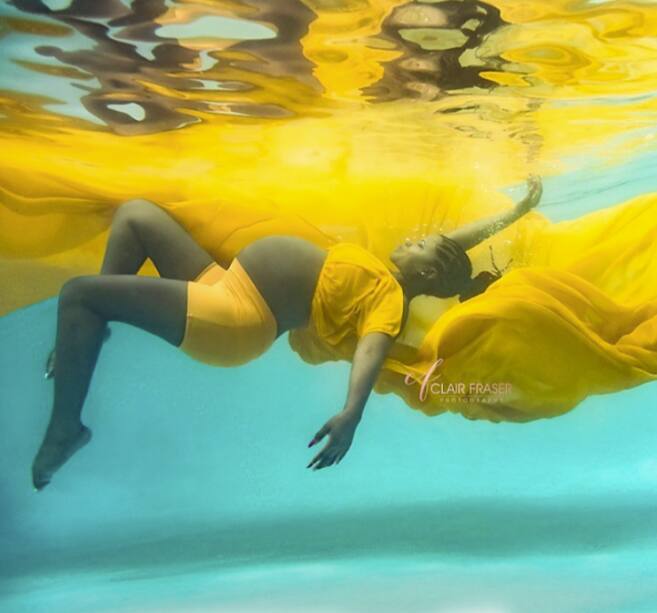 This year, the actress celebrated Mother's Day by posting a picture that showed her growing baby bump. Does Zenande Mfenyana have a child? The actress has confirmed that she has given birth to her bundle of joy.
Zenande Mfenyana boyfriend
Analysing Zenande Mfenyana relationship, it will not be wrong to conclude that she seems to have had a difficult past as far as her love life is concerned. Recalling a twitter post that she made some time again, Mfenyana had to come out straight that she was dating someone who did not like things about her. In the tweet, she said the person did not like what she wore, the friends she kept, where she stayed and even where she worked. And because she could not yield to all the commands, she had to break the relationship.
Later, the South African actress gushed out when she later tweeted, "Oh did I mention that I'm dating a really amazing person right now, it's been over a year of pure bliss".
Zenande Mfenyana Instagram
As a social media influencer, the philanthropist and MC Zenade has well over 1 million followers on her official Instagram page in 2020. Her friends and fans connect with her and also get to know the latest about her on her account.
Philanthropy
A typical example of her good deeds is her visit to Sandzile Primary School in Mpumalanga in the early part of this year to donate shoes to underprivileged children. This is why she took to her Instagram handle, and she expressed how fulfilling it could be to put a smile on people's face. She said, in part:
'Today, alongside @cloverkrush I had the privilege of spreading love to the pupils at Sandzile Primary School in Mpumalanga ❤️ All the kids at the school got a brand new pair of school shoes. The joy on their adorable faces was priceless it's so fulfilling to able to give and restore confidence in our children's lives. A little goodness can go a long way.
Zenande Mfenyana net worth
While there is no authentic information about how much the South African actress is worth, but the primary source of her income is acting.
Zenande Mfenyana, no doubt, is a woman blessed with different gifts. Her passion for being a blessing to lives is one of the motivations behind her philanthropic moves. More so, even though she has faced her share of life's dealings with humanity, especially in her relationship, one thing she is worth praising for is how she has maintained her stability in spite of all.
READ ALSO: Game of Love Teasers: July 2019
Source: Briefly News