Nambitha Mpumlwana biography: age, son, husband, profile,Instagram, house and net worth
Nambitha Mpumlwana is a starring South African actress, producer, and presenter who is famous for her interesting character as Mawande Memela on the SABC 1 soapie Generations. The actress has consistently remained a favourite Xhosa actress over the years, but her concentrations and faculties stretch beyond acting to include motivation speaking and voice coaching. Here is all you need to know about her.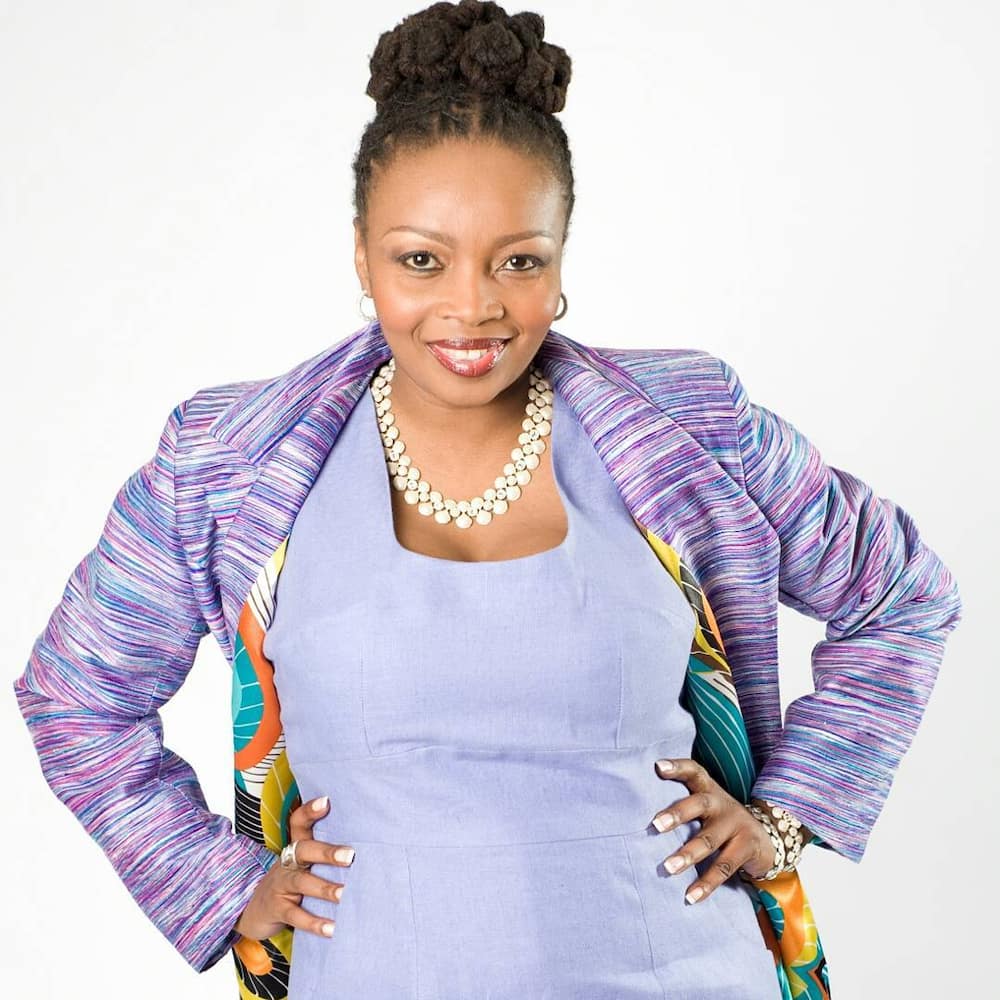 A look into Nambitha's story sparks fresh admiration among her broad base of loyal fans. She is particularly famous for her unmatched career accomplishments, some of which are discussed adequately in subsequent sections. Nambitha is now an influential figure in her voice training academy that has progressively become a tremendous success. The fact that she features alongside prominent acting personalities in the industry including Rapulana Seiphumo wraps it all.
READ ALSO: La sauce biography: age, Amanda Black, songs, album and Instagram
Nambitha Mpumlwana biography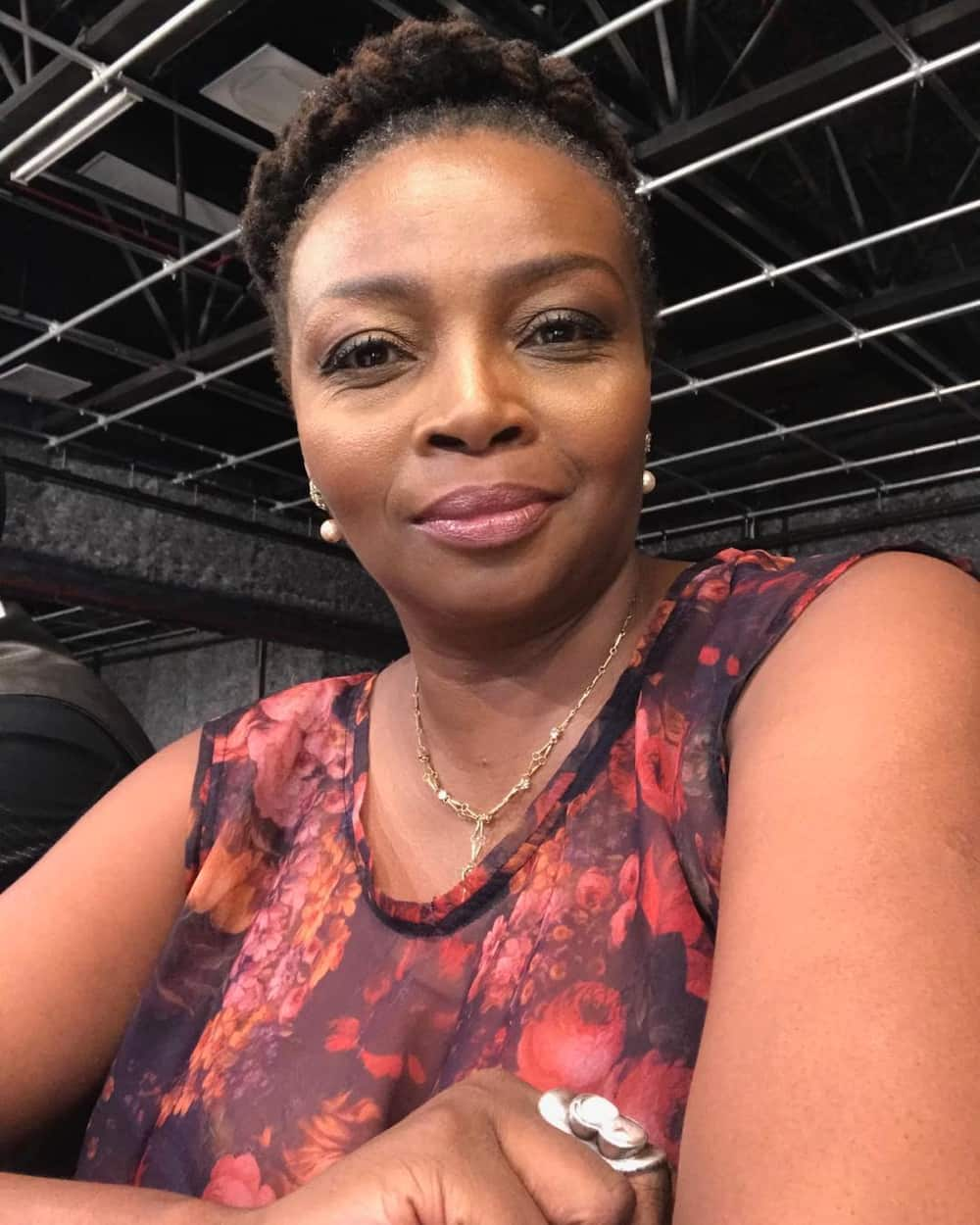 Nambitha stands out as a limitless SA beauty queen in the acting industry. Her talents and involvements as a philanthropist, humanitarian, charity patron, and businesswoman have touched several lives. Her dynamic nature and compassion for humanity have equally played a central role in her career success.
Nambitha Mpumlwana profile
Real names: Nambitha Mpumlwana
Date of birth: February 12th, 1967
Birth sign: Aquarius
Birthplace: Mthatha, Eastern Cape, South Africa
Origin: Eastern Cape, South Africa
Profession: Actress, businesswoman, philanthropist, producer, presenter, and humanitarian
Years active: 1999 to present
Famous for: Lead role as Mawande Memela on the SABC 1 soapie Generations
Nambitha Mpumlwana Instagram: @nambitham
Nambitha Mpumlwana Twitter: @NAMBITHA
Nambitha Mpumlwana Facebook: @Nambitha Mpumlwana
Nambitha Mpumlwana Website: Nambitha.com
Email: Bookings@Nambitha.com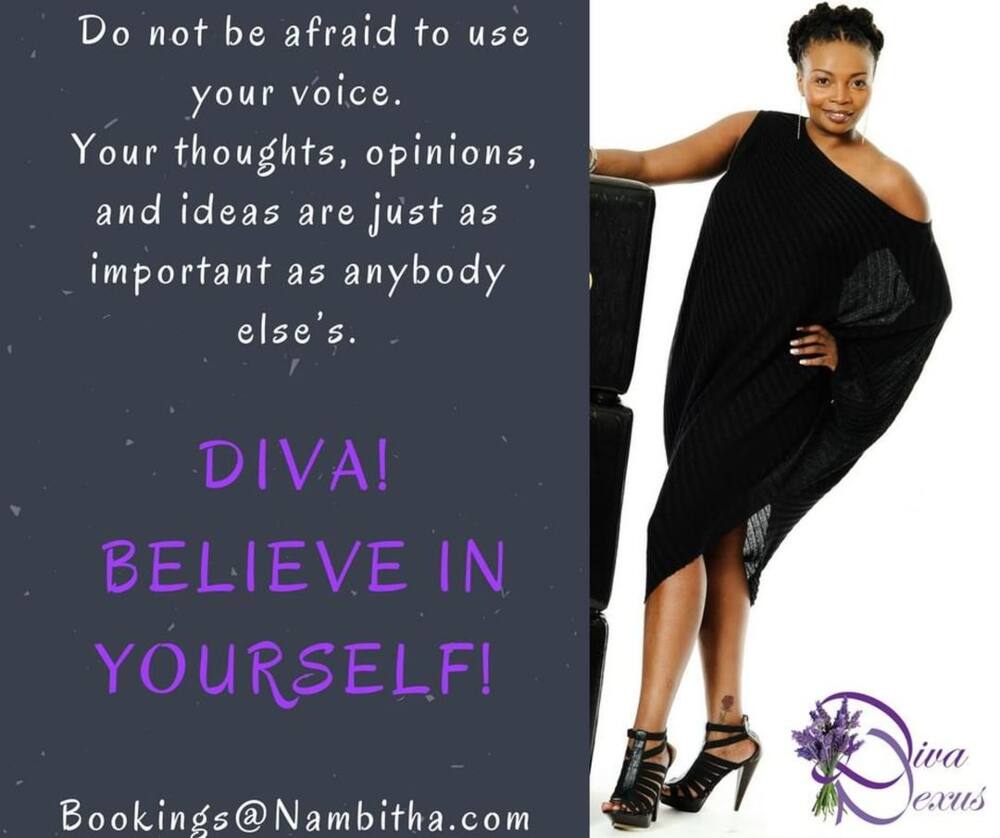 Nambitha Mpumlwana age
The actress has spent a better part of her life on both small and large screens. Going by Nambitha photos, you will be shocked that the gorgeous, young-looking actress is now 52 years old, still ripe and active in her careers.
Early life and experiences
Born in Eastern Cape, the actress is fluent in the Xhosa dialect, an official language in the country that is full of click consonants. Nambitha is a true ambassador of the Xhosa people given that she has not given up on her childhood culture as most celebrities do. She grew up in Eastern Cape but later moved to Canada at the age of 13 alongside her mother who was then a student in the country.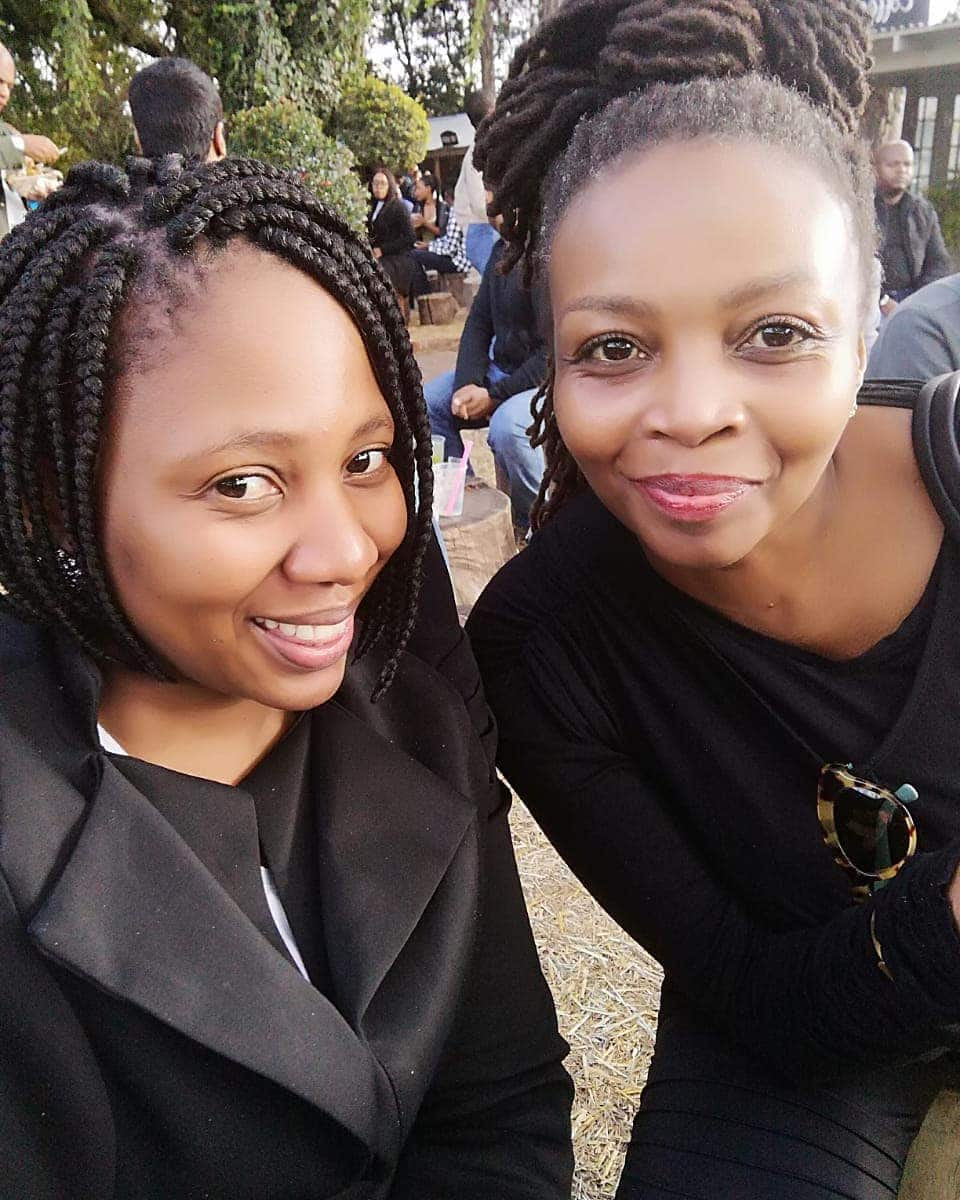 Nambitha Mpumlwana family
Who are Nambitha Mpumlwana parents? While growing up, Mpumlwana was closer to her mother and grandmother but distanced from her father. For this reason, no much information is available about Nambitha Mpumlwana father. The celebrity admits returning from Canada in 1990s purposely to learn about her father and family.
Education and skills development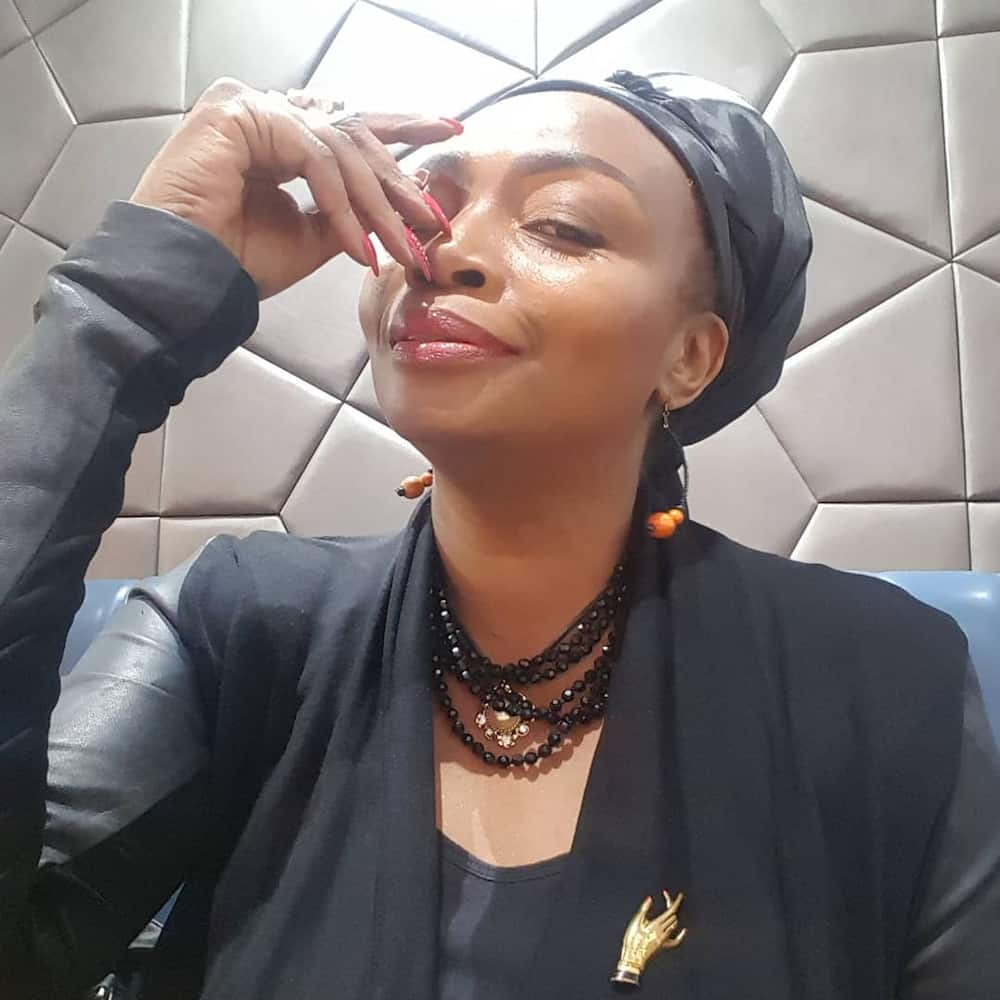 Nambitha developed a strong passion in the film industry during her stay in Canada. She is now a skilled professional in film, music, and theatre. She has since accumulated a wealth of experience in writing, directing, and acting plays. Besides acting, Nambitha has frequently involved herself in different workshops; for instance, those exploring racism. Her return to South Africa in 1994 brought into the country a new star in the film industry.
Nambitha Mpumlwana husband
Is Nambitha Mpumlwana married? It is widely in the public domain that the actress is a married woman;however, there is insufficient information regarding her husband and wedding.
Nambitha Mpumlwana children
The South African film queen shares pride as a parent to a son, Vangile, now at the eve of his teenage years. Nambitha Mpumlwana son is a charming young man who primarily takes after her mothers' personality.
Nambitha career record
The actress is a well-traveled South African personality who has built a successful career in the film industry and beyond.
1. Generations
She is a classy and fearless woman that plays the role of Mawande Memela on the Soapie Generations. She enjoys a viewership of about 7 million people daily on weekdays and Saturdays.
2. Nambitha Mpumlwana films
2005: Tsotsi
2004: Red Dust
2004: Country of My Skull
2003: Beyond Borders
N/A Land of a Thousand Hills
N/A Crazy Joe's Coco.
1993: Tama Ba? Tama Na!
3. Nambitha Mpumlwana theatre
See Here! It's Africa and the Caribbean.
Business of Health
The Power of Harriett T.
Apart
Beauty and the Beast of Oracle
Love and Other Strange Things
In Search of Dragon's Mountain
Whale
Black Age
The Dead Wait
4. Nambitha Mpumlwana movies and TV shows
7de Laan (s1): Zandile.
Ashes to Ashes (S1&2): Mandlakazi Namane.
Diamond Hunters (S1) Dara
Generations (S1): Rochelle/Mawande Memela
Interrogation Room (S1&2): Captain Thandiswa Skweyiya.
Isidingo (S1): Nancy.
Out Of The Box (S2): Lebo.
Shado's (S1): Shado.
Sokhulu & Partners (S2): Thumi Sibisi.
The Lab (S1&2): Pearl Lusipho.
Yizo Yizo (s1&2): Grace Letsatsi.
Nominations and awards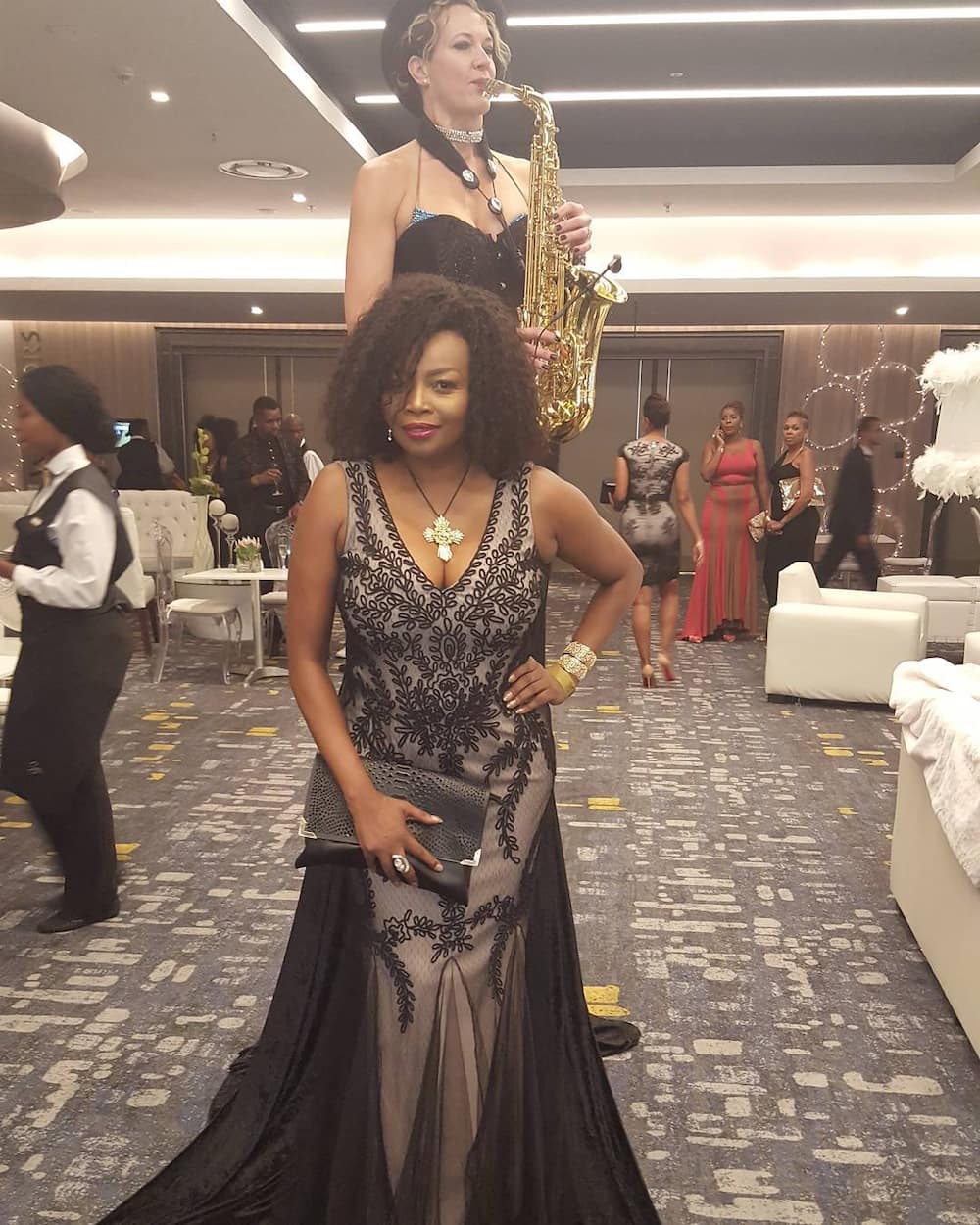 Nambitha received the Golden Horn Award for the role of Pearl Lusipho in the drama series The Lab that airs on SABC3. The award was accorded during the annual South African Film and Television Academy Awards (SAFTAs) in its second round.
Nambitha Mpumlwana house
The queen resides in her single-story Randburg house, which recently went viral for lack of proper maintenance. Nambitha opened up against claims that she was too broke to maintain her home. In her statement, she said:
"This home is a sanctuary I have created for my son and myself. "I just haven't bothered to fix my gate because I've been lazy and I haven't gotten around to doing it – not because I'm broke."
Nambitha Mpumlwana net worth
The actress streams her income mainly from her acting career. She also earns big from different projects including presentations and business dealings. Some sources estimate her wealth to be R8 million.
Nambitha videos
Nambitha is an Instagram diva that loves to show off her beauty and to promote her projects and dealings. Away from good looks, business dominates her life, and she has tens of thousands of followers on her Instagram. Her diva messages and support for other women seem to lighten a glow in the hearts of her fans.
Her passion in front of the camera is exceedingly admirable among fans.
Nambitha Mpumlwana latest news
Nambitha Mpumlwana 2019 headlines have recognized her relentless fight against 7de Laan bosses. Her call for better makeups that resonate with the skin tone of black actors is now a part of her iconic successes.
READ ALSO: Sihle Ndaba biography: age, child, husband, father, Foundation, agency, Isibaya and Instagram
Nambitha Mpumlwana is a talented South African diva who is favourite for her proliferating acting career. She is now a prevalent television personality in South Africa, and even though she has appeared on very many projects, we hope that she will mentor younger actors to improve the industry.
READ ALSO:
Bryan Habana biography: age, height, speed, wife, family, salary, house and Instagram
Menzi Ngubane biography: age, daughter, wife, family, wedding, Generations, Isibaya, cars, house and net worth
Kim Engelbrecht biography: age, husband, wedding, series, Movies, TV shows, Instagram, Interview and net worth
Rami Chuene biography: age, daughter, husband, family, book, car, house and net worth
Desmond Dube biography: age, wife, parents, family, songs and net worth
Source: Briefly.co.za