Busisiwe Mkhwebane is a 49-year-old South African advocate who is currently serving as the public protector of South Africa, a position she assumed from the 19th of October 2016 after she was appointed by Jacob Zuma, the President of South Africa back then. She was born in Bethal in Mpumalanga on the 2nd date of February 1970.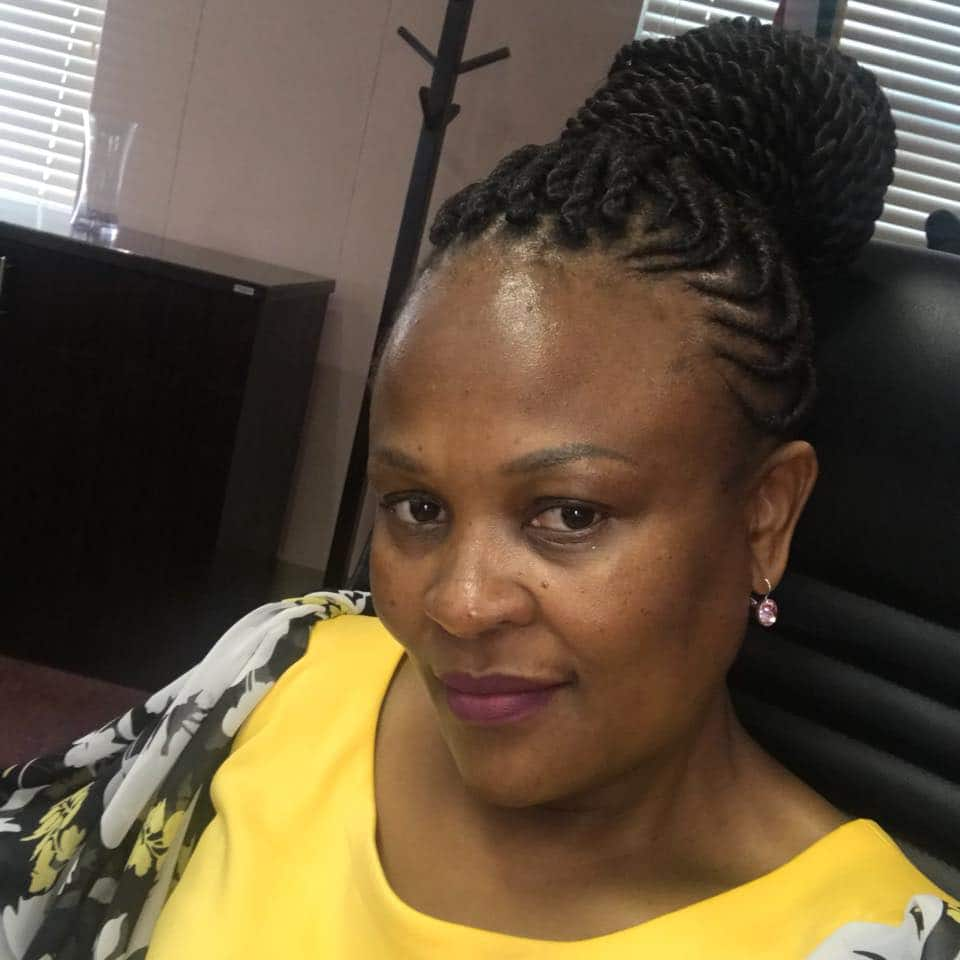 Mkhwebane is a famous public figure because of the position that she holds in the state. Being a protector exposes her to many people and situations. Read on to understand more about her.
Busisiwe Mkhwebane profile
Name: Busisiwe Mkhwebane
Date of birth: 2nd February 1970
Age: 49 years
Profession: Public prosecutor
Busisiwe Mkhwebane bio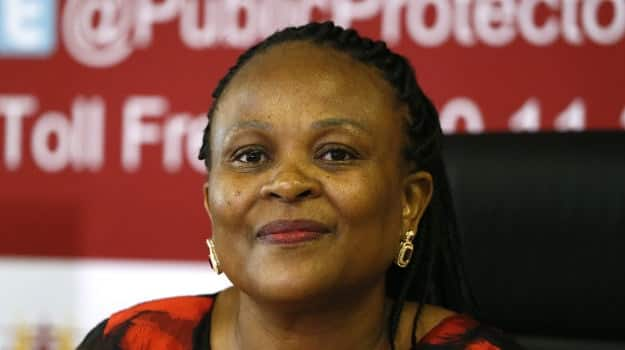 Busisiwe is well-known for her role in the public sector. She has definitely rubbed shoulders with the law and important people in society as a result of her career. Here are details of her life and career.
Busisiwe Mkhwebane age
She was born in February 1970, and she is 49 years old currently.
Busisiwe Mkhwebane education
Busisiwe is a well-educated woman. She completed her secondary education levels when she matriculated from Mkephula Secondary school in 1992. After this, she moved on to the University of Limpopo, which was formerly referred to as the University of the North, and she graduated with a BProc, which was later followed by an LLB.
She then went on to get a diploma in corporate law as well as a higher diploma in tax, both from the Rand Afrikaans University which is currently known as the University of Johannesburg.
Furthering her studies, in 2010, she was able to complete her Masters in Business Leadership at the University of South Africa. All her studies have prepared her to become the woman she is now, at least as far as her career is concerned.
READ ALSO: Lee Ann Liebenberg biography: age, husband, parents, wedding photos, Miss South Africa and Instagram
Career progression
Many know her as the public protector Busisiwe Mkhwebane, but there is more about her journey that may not be so obvious unless you take a keen interest in her life. This is a breakdown of her achievements and the different roles she has had over her active career life.
She first joined the Department of Justice in 1994, where she served as the Legal Administrative Officer in the International Affairs Directorate. Her role was to prosecute criminal and maintenance cases.
In 1998, she joined the South African Human Rights Commission as one of their senior researchers. She then moved on to the Public Protector's office in 1999 to serve as a senior investigator and as the acting provincial representative.
After that, she moved to the Department of Home Affairs in 2005 as the director for refugee affairs. It was here that she became the chief director in asylum seekers management later in 2008.
From the period between 2010 to 2014, she worked in the South African embassy in China. She later became a director on country information and corporate management at her former workplace, the Department of Home Affairs. Mkhwebane is also known to have worked as an analyst for the State Security Agency just before her appointment as the Public Protector in October 2016.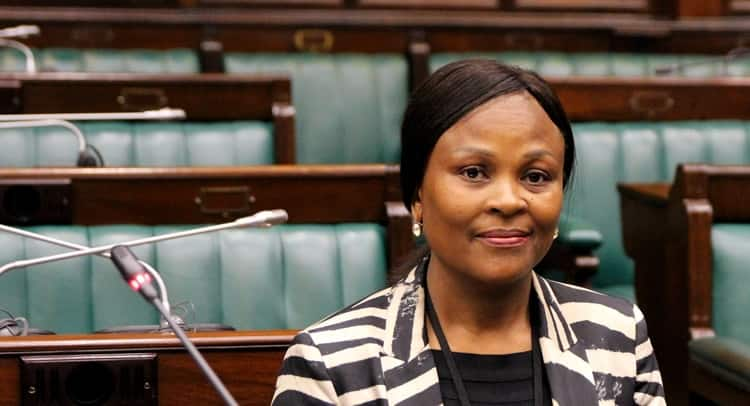 As part of her achievements, she also serves as a board member for the Refugee Fund as well as the Director of Business Development at Iyanilla Bricks. The following is a summary of all the professional posts she has held so far.
Legal Administration Office, International Affairs Directorate: From December 1994 to August 1998
Senior Researcher, South African Human Rights Commission: From September 1998 to April 1999
Senior Investigator and Acting Provincial Representative (Director): From May 1999 to May 2005
Director of Refugee Affairs: From June 2005 to September 2009
Acting Chief Director, Asylum Seekers Management: From October 2009 to March 2010
Counsellor, Immigration and Civic Services: From April 2010 to July 2014
Director of Country Information and Cooperation Management: From July 2014 to September 2016
Public Protector: From October 2016 to Present
Latest news
The protector may just need to get herself some protection as her previous linkage to the former President Zuma got her into trouble. She found herself on the defensive when the current president publicly challenged her after she was labelled "dishonest" by the Constitutional Court.
As if that is not bad enough, the DA Chief Whip, John Steenhuisen, is a happy one, as he piles on Busisiwe Mkhwebane's misery. According to him, this time she may be ousted if the DA have their way, something that he has vowed to aid in. In a statement he said,
"A distinction must be drawn between the current incumbent of the office of the Public Protector, and the office itself. Nobody can argue that the current incumbent is by any stretch of the imagination a suitable occupant. The DA does, however, believe that every report produced by the office of the Public Protector should still be judged on its own merits.
The DA will, therefore, write to the Speaker to request that our complaint regarding the Public Protector's fitness to hold office be expedited. We will further study these judgments and court papers in order to determine if there are grounds for perjury charges to be laid against Mkhwebane."
Mr John Steenhuisen feels that the protector was appointed without merit and that it was about time investigations to their inquiry may take place.
She was labelled as "incoherent and egrigious" in the Bankorp case by the ConCourt. As such, she was asked to cater for all the costs of her office from her own pocket, not to mention the chunk of those that have already been incurred by the SA Reserve Bank after they were successful at taking Mkhwebane to the task.
By all indications, there is no mercy from the Organisation Undoing Tax Abuse (OUTA). This lobby group has issued a very open response to the judgement earlier in the day through their Head of Legal Affairs, Stefanie Fick, who says that time has come when Busisiwe Mkhwebane must quit her position as the country's public protector. Fick's statement below expresses these sentiments better.
"The Concourt judgment against her is damning. She can no longer continue in that role. Her push back against accountability measures by Parliament further underlines her lack of understanding of her role."
Even so the protector seems to have some support from the EFF quarters as Floyd Shivambu commented about the case. the party's deputy president took to Twitter to say that the case against Busisiwe Mkhwebane is definitely flawed. She gets legal support from the red berets as they offer her their legal services as she continues with her fight on her investigations on the CR17 leadership campaign.
Contact details
Apart from her office contacts, you can reach the protector personally on the following personal contacts details.
Public Protector: Busisiwe Mkhwebane, Adv
Postal Address: Private Bag X677, PRETORIA, 0001
Street Address: Hillcrest Office Park, 175 Lunnon Street, Brooklyn, PRETORIA
Phone: 012 366 7108
Fax: 012 362 8918
Busisiwe Mkhwebane is a perfect example of what an achieved woman looks like. Besides the fact that she is well-accomplished, the lady seems to have figured things out in her career.
READ ALSO:
Xolani Gwala biography: age, daughters, wife, ex wife, salary, 702 and latest news
Ayanda Mabulu biography: and paintings
Johnny Clegg biography: age, son, wife, family, songs, illness and death