Siphiwe Tshabalala is a famous South African professional footballer. He plays for the national South African team as well as Büyükşehir Belediye Erzurumspor in the Turkish Süper Lig.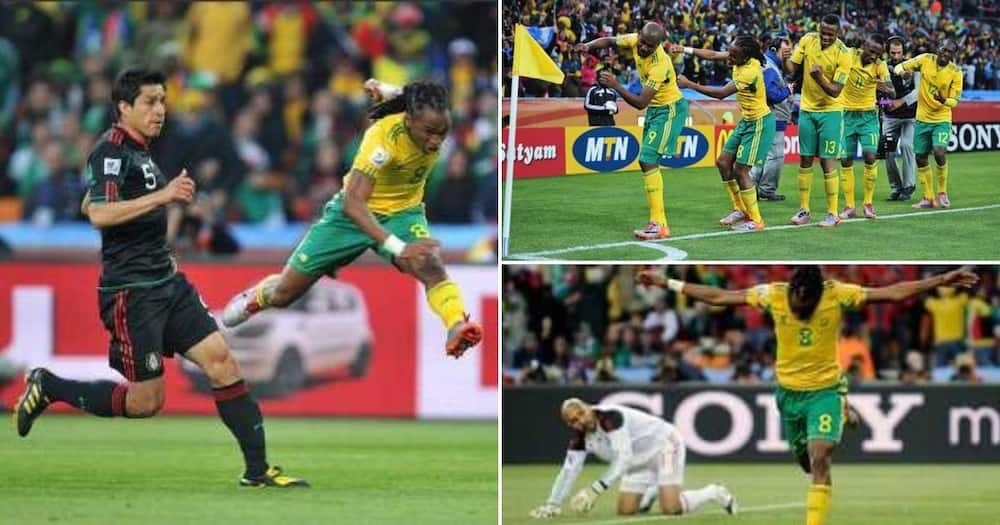 Siphiwe is famous for his talent. He was once the captain of Kaizers Chief. Apart from the fact that he is one of the most famous South African players, he also comes second when the most capped players in the South African National team are ranked.
Siphiwe Tshabalala profile
Name: Siphiwe Lawrence Tshabalala
Date of birth: September 24th 1984
Age: He will be turning 35 in 2019
Place of birth: Soweto
Profession: Pro footballer
Height: 1,70 m
Caps/Goals: 91/12
Position: Left Winger
Siphiwe Tshabalala biography
Soon to be 35 years old Siphiwe is a famous footballer. Siphiwe Tshabalala age makes him one of the budding footballers in South Africa. In addition to playing for SA, he is also an international player.
Early life and family
35 years ago on 29th of September in 1984 at a place known as Phiri, a boy was born to Isaac Tshabalala and Hadifele Rebecca. He was the couple's firstborn. Tshabalala younger sister is named Mpumi. The dad was a taxi driver and the breadwinner of the family. He was raised in his grandmother's house together with his cousins.
Education
Siphiwe went to Seanamarena Secondary School in Phiri, Soweto. He always had dreams of becoming a chartered accountant.
Tshabalala wife and relationship
Siphiwe was allegedly in a love scandal with Zanele Khanye Skhosana. She is said to have been with a former Atletico Madrid academy player Robin Ngalande, at the same time. It was also alleged that one of the two players impregnated her. There was also the Bonang Matheba and Siphiwe Tshabalala story but this was short-lived as the player moved on.
He has also been dating the former Miss SA Bokang Montjane. The two have been dating ever since 2012. They were blessed with a son named Awami on 6th February 2015.
Siphiwe Tshabalala career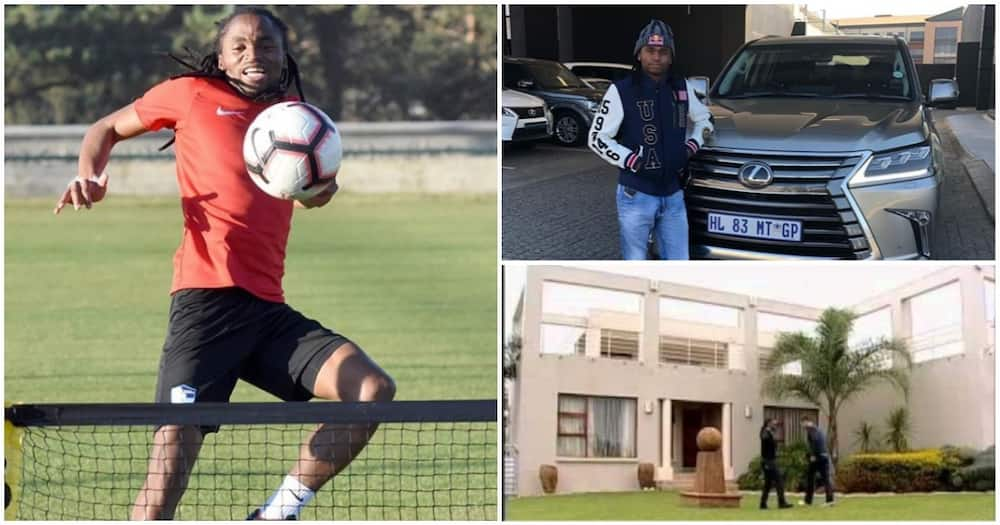 Siphiwe was once at Kaizer Chiefs academy where he broke through, and made it to become part of the seniors team. This came after Free State Stars and Alexandra United. When Ea Lla Koto moved to the National First Division in the 2005/06 end of year campaign, Kaizer Chiefs brought back their product in January 2007. It happened that during this period, Siphiwe was sidelined for 6 months because he had a knee injury. He made a debut on 31st August 2007 but the team suffered a 1–0 loss to Bidvest Wits.
Tracing his beginnings, the footballer played in his first cup finals on the 1st of December 2007 during Telkom's Knockout win following a penalty he shot against the Mamelodi Sundowns. He played for the whole 120 minutes. Marking his wins, the first goal with the Chiefs was on 12th December 2007 where the team took 4–2 win against Golden Arrows. With continued great performance, he won the Player of the Year at the Kaizer Chiefs Awards Ceremony. In addition to this, he also got the Website Player of the Year, the Goal of the Season as well as the Readers' Choice awards. He also got the prize money of R170 000 and a Nissan X-Trail to accompany the award.
Free State Stars F.C. - becoming the star
25th August 2015, was a great day for the footballer. He became famous for a volleyed goal that went on to be get a goal nomination that season. It was the goal that led to the 4–0 win over Free State Stars F.C. This epic goal happened at FNB Stadium in Johannesburg where he scored it throwing Mexico off during world cup competitions, 5 years earlier. He went on to make 372 appearances and scored 58 goals.
Siphiwe Tshabalala Büyükşehir Belediye Erzurumspor
An announcement was made on the 28th of August 2018 by Kaizers indicating that Siphiwe will be moving to Erzurum BB, a football club in Turkey. Siphiwe Tshabalala new team was formed in 2005 and currently plays in the Süper Lig.
READ ALSO: Shoki Sebotsane biography: age, weight loss, children, husband, ex husband, pictures, Skeem Saam, nominations and Instagram
International career
He is among the players that featured in South Africa's national team when still part of the National First Division. His national debut was in Egypt on 14 January 2006. He became part of the South African 2006 squad at the African Nations Cup. He has also been part of other international shows including the 2008 African Nations Cup, 2013's African Nations Cup, as well as 2009's FIFA Confederations Cup.
On 11 June 2010, he gained his 50th cap for South Africa, after scoring the 2010 FIFA World Cup first goal against Mexico after 55 minutes of play. The game ended in 1–1 draw. It is this goal that got a 'goal of the year' nomination later on by FIFA.
By the time it was October in the year 2017, Tshabalala became part of South Africa's World Cup qualifying matches with Senegal as the opponent. This happened to be the very first instance ever since 2014.
Describing his style of play
He has been described as "a tricky winger'' whose pace delivers fantastic crosses. Tshabalala, together with Arsenal's Cesc Fàbregas, in October of 2009, had the honour of being the first among players to be part of the launch of the new Nike CTR360 Maestri boots.
Honours and awards
2006 Baymed Cup winner (Stars)
2013 Nedbank Cup winner (Chiefs)
2010 Safa Footballer of the Year
2009 Vodacom Challenge winner (Chiefs)
2010 Telkom Charity Cup winner (Chiefs)
2007, 2010, 2011 Telkom Knockout winner (Chiefs)
2008 MTN 8 winner (Chiefs)
2012-2013 / 2014-2015 Absa Premiership winner (Chiefs)
Siphiwe Tshabalala Net Worth
Siphiwe has a significant net worth considering that he is a star player. The fact that he is playing professionally indicates that he is earning a good amount. He is estimated to have a net worth of 5 million dollars.
Siphiwe Tshabalala salary
Siphiwe earns R450,000, an amount that is higher than what many other players in South Africa get. This is a significant amount for his skill and talent. Going by his flashy lifestyle, one can also tell that he is comfortable. You only need a look at Siphiwe Tshabalala Instagram page to see this.
Siphiwe Tshabalala cars
One of the things that prove his worth would be his cars. The footballer does not settle. He drives some of the best cars in the world, not to mention the fact that the vehicles are very expensive. They include:
1. LEXUS IS 350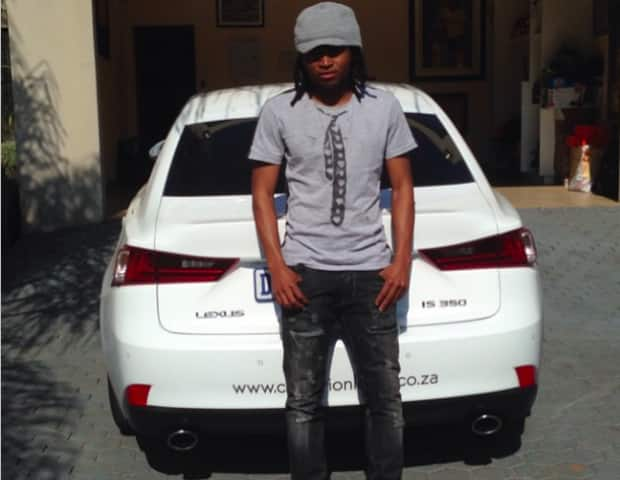 The Lexus is estimated to be worth about R450 000. Lexus is the player's key sponsor.
2. BMW125I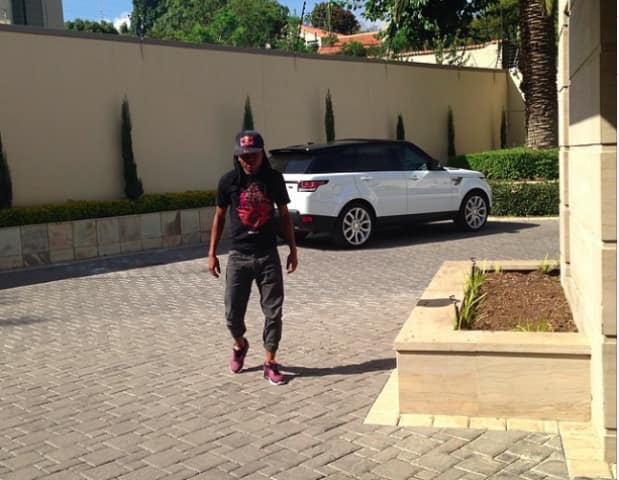 This is yet another impressive machine that costs about R401,926
3. Range Rover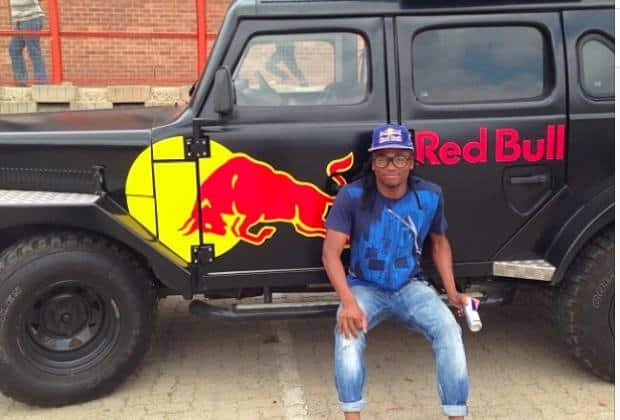 This is probably one of the best cars the player owns. It is estimated to be worth R800,000.
Siphiwe Tshabalala's house top billing
Siphiwe Tshabalala house also proves that he is a man of means and taste. He owns a mansion in South Africa. He may have property around South Africa too. One thing is clear though, Siphiwe has a great taste and is a lover of everything nice.
Siphiwe Tshabalala latest news
It had recently been announced that Siphiwe may be getting back to South African football after it was rumoured that this would be what he would do after he left BB Erzurumspor. He, however, came out clearly to indicate that he was training with the ABC Motsepe side Passion FC an on advisory capacity. He was offering them moral support and advice only. The attacking midfielder eliminated any claims that he would be joining the team.
He, however, was clear when he mentioned that he would be continuing with his career. Even so, he did not mention where he would go next. He promised that he was working on something with Jazzman (Mahlakgane) and that it was just a matter of time before people saw it.
"At the moment because I have terminated with Erzurumspor there is something that we working on with Jazzman (Mahlakgane) you see. But I promise you as soon as it comes together I'll tell you first. But yeah, I'm just here to motivate the boys and hopefully inspire them yes. It was not a full session so I wouldn't say I was keeping fit you see. Even like tomorrow (Wednesday), I will assist the coach with some drills and then he will take over."
Siphiwe Tshabalala is a great player whose talent is not easy to ignore. While he remains an inspiration to many, and currently not attached to any team, it would be great to watch out for where he moves next. Either way, we can be assured that he will excel, at least if his previous records are anything to go by.
READ ALSO: