Lesetja Kganyago is the man behind South Africa's financial soundness. He ensures that everything flows smoothly with little or no flaws. Often at times, he is looked upon to save the country from financial shocks, and he comes through for the government like a saviour. He has an impressive profile and a rich bio.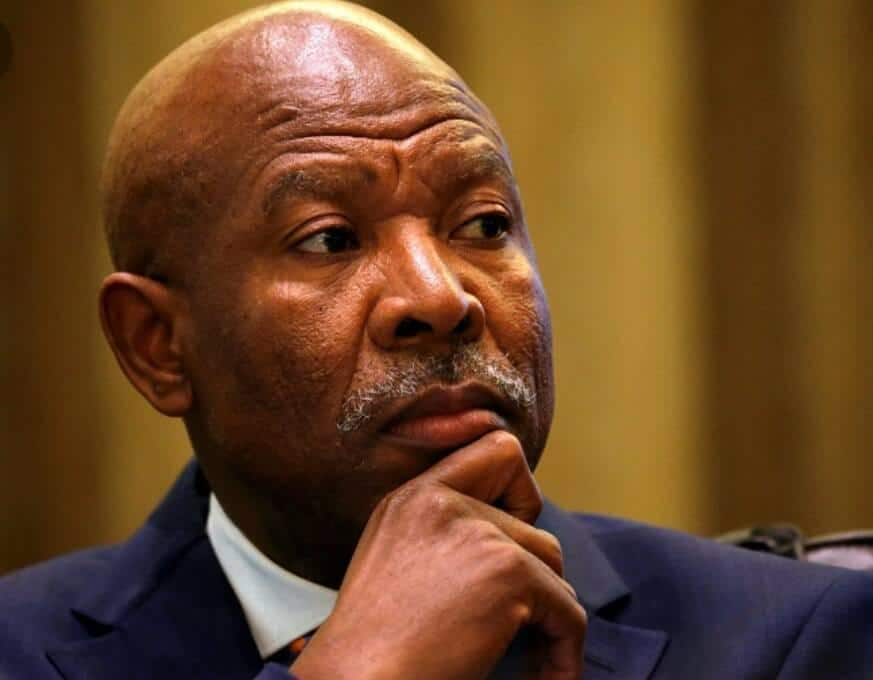 His roots can be traced back to Boyne, Limpopo. The man has a calm demeanour and sharp brains, and he moved to Johannesburg with his mother when he was only 18. There, he studied at the University of the Witwatersrand but never completed his course work. Later, in 1991, he finished his schooling at the University of South Africa, where he graduated with a degree in commerce (BCom).
Who is the governor of the Reserve Bank? What is the SARB mandate? How old is kganyago? Get all the facts about the governor of the Reserve Bank.
READ ALSO: Letoya Makhene biography: age, baby, first husband, parents, songs traditional healer, Instagram, and contact details
Short profile
Name: Lesetja Kganyago
Age: 54 years (as in 2019)
Current position: Governor, South African Reserve Bank
Previous position: Deputy Governor, South African Reserve Bank
Education:
The University of London- Bachelor's degree
The University of London- Master's Degree
Chairman of the South African Reserve Bank
Chairman of the Association of African Central Bankers
Chairman of the International Monetary and Financial Committee
Governor of South African Reserve Bank
Deputy Governor of the South African Reserve Bank
Director General (Saf)Natl Treasury
Eurobond Deal of the Year, The International Financing Review
South African Institute of Race Relations Scholarship, The Barclays Bank
Helen Suzman Leadership Award, The British Council
From village life to the Reserve Bank, Lesetja Kganyago has thrived. He was not born with a silver spoon, but now he is a remarkable man in South African history. Lesetja is an economist and central banker. Appointed by the president himself, he is the current governor of South African Reserve Bank.
Biography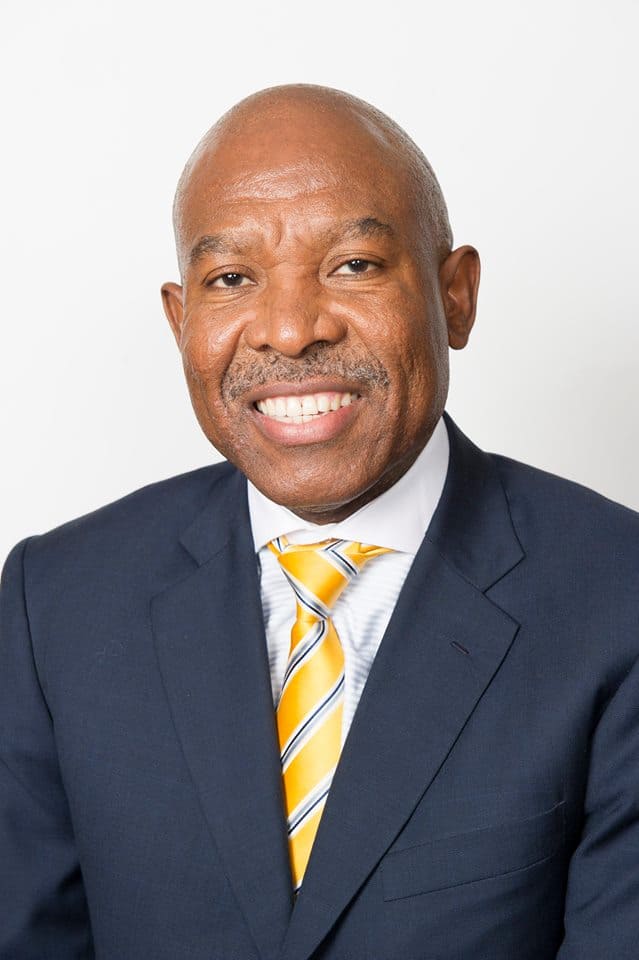 Lesetja Kganyago is the governor of the South African Reserve bank. He usually speaks of his early life; for example, when he used to buy a loaf of bread for 10 cents, unlike now. He was appointed to the position by the former South African president, Jacob Zuma, in October 2016, and was then appointed the governorship on the 9th of November, 2014, replacing Gill Marcus. Prior to his promotion, he used to serve as a deputy governor in the South African Reserve Bank.
As the Deputy Governor, he was in charge of prudential regulation, which involves Financial Regulatory Reform; Financial Surveillance department, and the Banking Supervision. He was a member of the Board Risk and Ethics Committee, a Chairperson of Revision of the Banks Act in the standing committee, a member of the Monetary Policy Committee, a member of the Governors Executive Committee, and a member of the Financial Stability Committee. He also represented South Africa in organizations like the IMF, the World Bank, the African Development Bank, and the G20.
READ ALSO: Natasha Thahane celebrated her 24th birthday with a special dinner
Education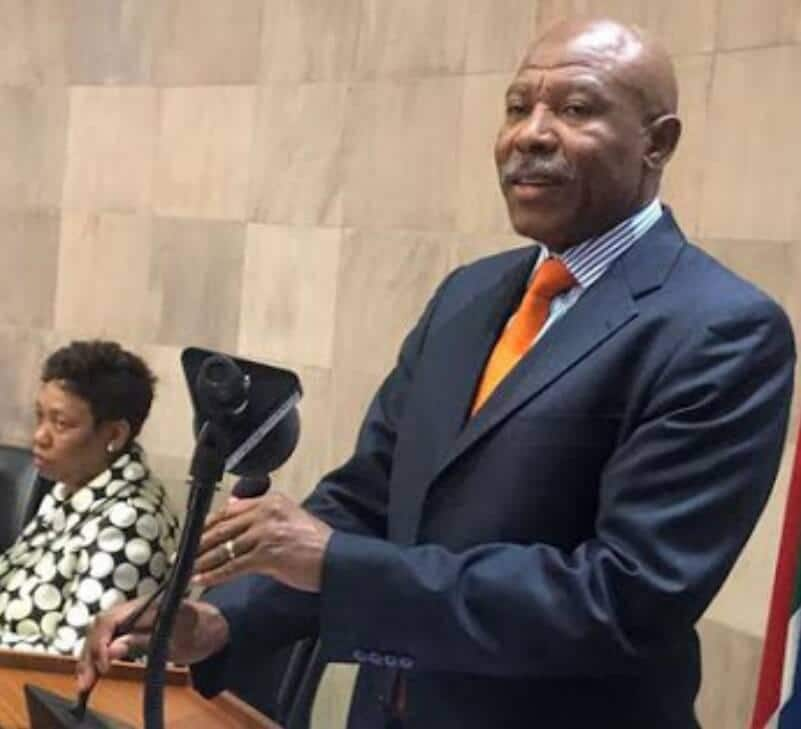 Lesetja went to SOAS London University where he attained his MSc in Economics. He also holds a Bcom degree in Economics and Accounting, which he got from UNISA. He also received various training in Economics, management, and Finance.
Age
He was born in 1965 in Johannesburg, South Africa. As of 2019, Kganyago Lesetja turns 54 years.
Lesetja Kganyago wife
Lesetja Kganyago wife is Zibusiso Kganyago.
Speech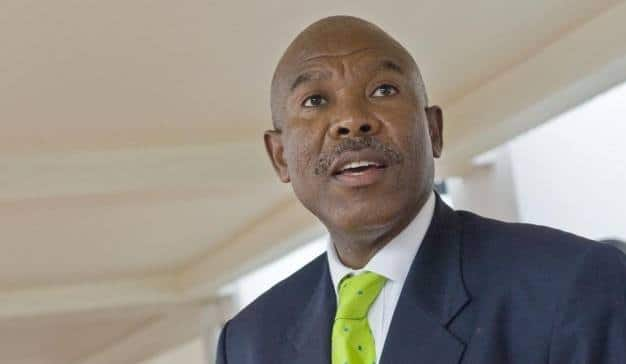 Lesetja Kganyago said that one of the main challenges that South Africa is facing in the Fourth Industrial Revolution transition is the organized labour's request to protect jobs. He was speaking on the economic outlook for Africa at a WEF panel discussion, where business leaders and government official met to discuss economic issues. The forum was about inclusive growth in the Fourth Industrial Revolution.
Many of them are in denial, and they think they can fight this fourth Industrial Revolution instead of asking how to embrace and engage with it differently. Governments must think of the revolution as a major structural reform program. As a whole, we will be winners, but there will be some losers. We need to consider how we will take care of the losers. The logic being advanced by organized labour is to protect jobs… You can not protect jobs. It is just the wrong approach. We can protect people, and that is what we must focus on.
He said that people would be protected by re-training them to transition for future jobs.
If our focus is to protect the job, then we are going to fail. We can protect people, and that is what we need in order to make the transition.
Talking about the efficient payment system, he said,
I think what is understated is the impact that it would have on the efficiencies with which governments can deliver public services.
Kganyago shared more on the pilot project as an example of how digital changes have been efficient. The pilot project is a blockchain Reserve Bank that will be used to process transactions that clear up several trillion Rands per day. This is according to the governor. He said,
Now I think of the efficiency gains of that and what will actually mean. That was just the wholesale market. But if we roll out to the rest of the country, think of how quickly people will be able to move money and the reduced risk in the payment space.
Lesetja also warned the members of the Standing Committee in Parliament that the economy remained weak. The governor said,
Inflation remains within the targets, and risks remains within the targets and risks remain relatively balanced, with some key exceptions, with food prices and rand risk related to credit rating. The fiscal environment has deteriorated, leading to rising bond yields which undermines business and consumer confidence.
Lesetja Kganyago net worth
Lesetja, like many wealthy men, lives a subtle life. For this reason, there is no way to know the true Lesetja Kganyago salary. However, according to iol, this man earns R7M.
At one point, Kganyago was linked to a claim where he allegedly owned 500,000 shares in Capitec that were estimated to have a value of R445 million. With this, it is safe to say that Lesetja is a wealthy man, but the true extent of his wealth is not readily available to all.
Signature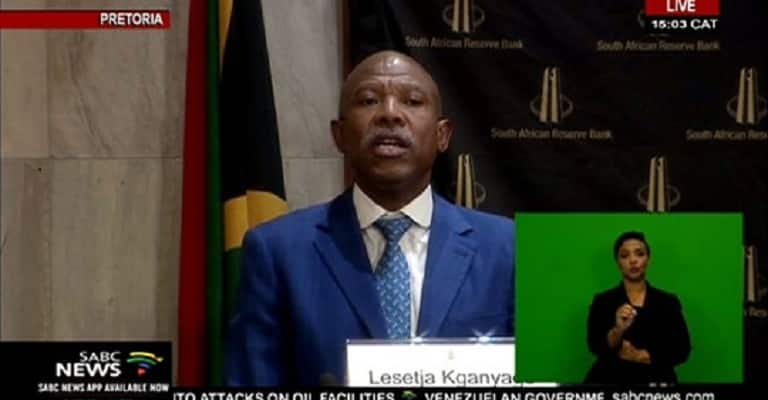 The South African Reserve Bank Governor returned to his village in Moletjie Ga-Maribana to issue new notes bearing his signature. He bought bread, sugar, cooking oil, and maize meal with the first batch of banknotes. He conducted this first transaction at a local shop in the village, Makgohloane General Trading, where he used to buy bread for breakfast before heading to school as a child 7.
Lesetja said to the reporters at the shop,
The bank must get closer and closer to the people. The way in which ordinary people really interact with the South African Reserve Bank and feel that they are closest to the bank, is when they draw purchases when they hold the notes and coins.
Holding such a position requires nobility and hard work. Lesetja Kganyago has not betrayed the South Africans' trust as he holds his position and fulfils the vow he took before taking on this position.
Lesetja Kganyago's story is one of hope and consistent growth. He started right and made his way through life to become one of South Africa's influential men. He is a reminder that when ideas are put to action, good things come out of it.
READ ALSO: