Jomo Sono age, children, wife, siblings, KFC, business, goals, cars, house and wealth
The story of Jomo is a story of rags to riches given his rise to stardom from humble beginnings in Soweto, South Africa. He is a retired South African footballer whose remarkable football career garnered much acclaim in the 70's and 80's. He is known for his football prowess in the South African football arena. He was the first man to manage the South Africa world cup team in 1998.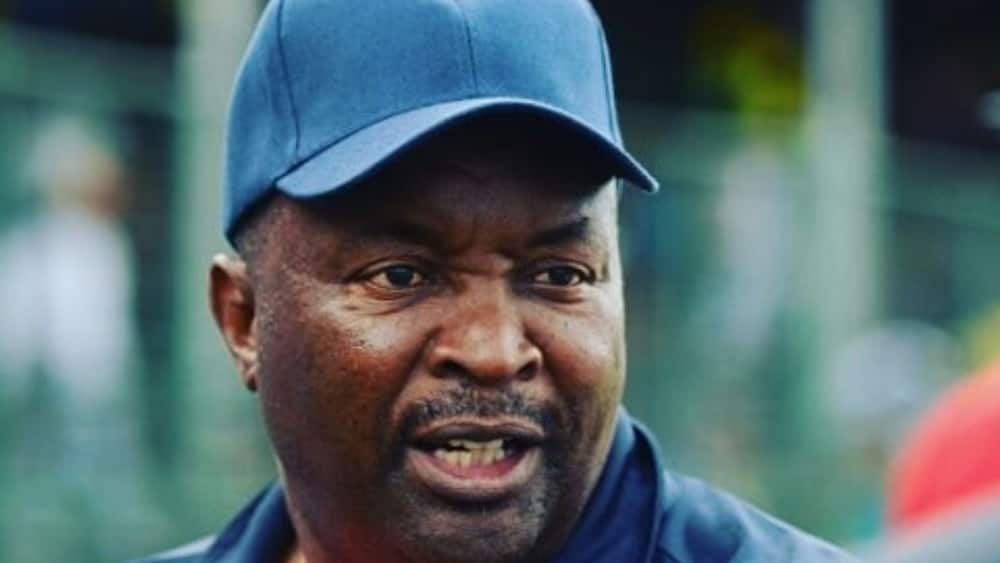 The 64-year-old overcame racial stereotypes in Apartheid South Africa to become a renowned black footballer of his time. Sono is a household name in South Africa today owing to his past football success as well as his business acumen in businesses ranging from fast-food franchises to managing South African football federations.
Jomo Sono profile summary
Full name: Ephraim Matsilela Sono
Year of birth: 1955
Age: 64
Marital status: Married
Wife: Gail Sono
Gender: Male
Profession: Retired footballer & Businessman
Jomo Sono early life and career
After losing his father in a car crash and being abandoned by his mother at a tender age of 14. He began selling peanuts to support his aging grandmother. He became a menace in the local neighborhood and bus station, where he plied his trade. It was until he took his business to the local stadium in Soweto where he would meet his fate.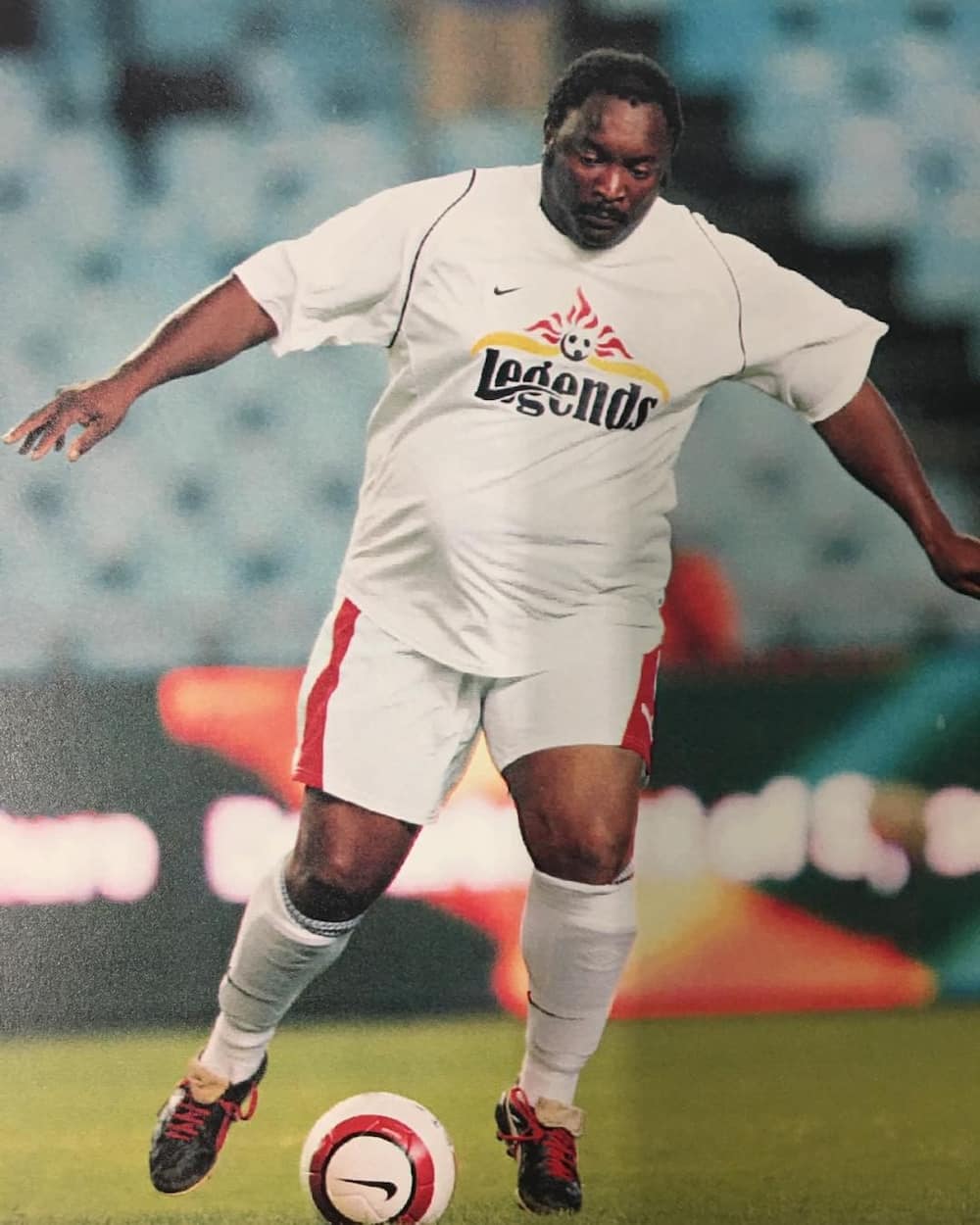 The team coach of pirates was present when he saw him selling his goods and called him aside. Fortunately, the team was missing a player, and he joined the game, and as fate would have it, the young man scored two goals that day and became the best player of the team. Later, he was offered opportunities from South Africa's most prominent clubs that made him into one of the greatest African footballers of all time.
Does Jomo Sono have children?
The former footballer is the father of four children. One of his sons, Bamuza, has taken after his father in football as he plays for Jomo Cosmos FC and is acting team manager in South Africa. His daughter Nyiko is the former marketing manager of the Cosmos Club.
Jomo Sono wife
He married his sweetheart Gail Sono in 1979. They have had four children together. Jomo Sono wedding with Gail occurred at the same time the South African Orlando Pirates were playing against Highlands Park. He had to walk out of his wedding ceremony to attend the game at hand with the permission of his father-in-law.
Jomo Sono siblings
He has a younger brother known as Julius Sono.
Jomo Sono KFC
After his illustrious career in South African football, he began doing business in Soweto, where he became the first owner of the KFC franchise owing to his self promoting talents.
Jomo Sono business
Jomo became business savvy after a football career spanning three decades. He worked as the technical director and coach for the South African team, Bafana Bafana.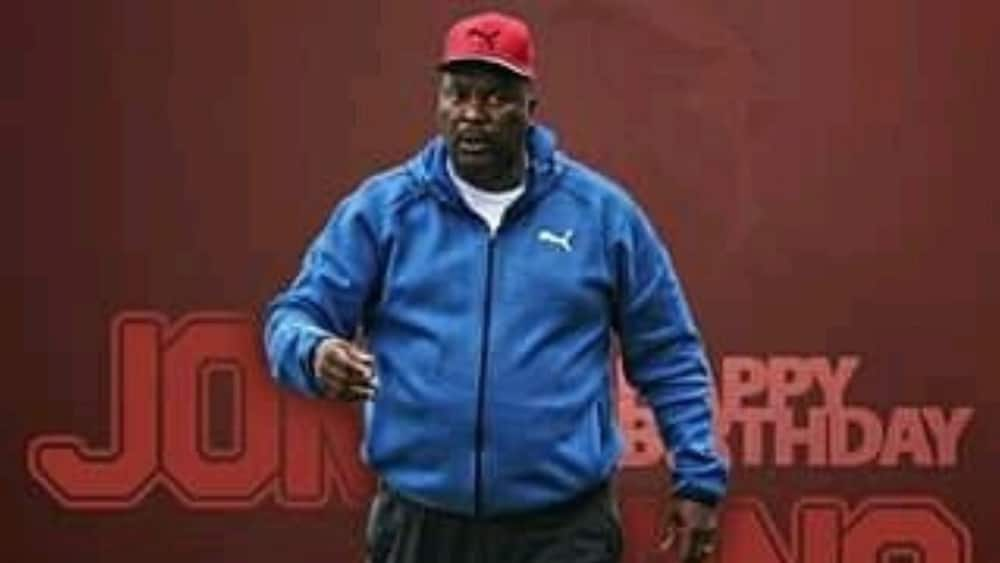 Jomo Sono goals
He has scored 200 goals in his football career. Some of these goals were scored in his native country South Africa and others in New York Cosmos and the Toronto blizzard, where he played until he came back home in 1982.
READ ALSO: Zuma shows support for Brazil's ex-president after release from prison
Jomo Sono cars
He is reported to own a luxurious house and cars as well as properties in South Africa. Jomo Sono house is in Johannesburg, South Africa.
Jomo Sono net worth
He has a lot of wealth from a group of businesses ranging from fast-food chains to hotels worth millions of dollars. However, his net worth is under review.
READ ALSO: Senzo Meyiwa: Mzansi reacts to cover-up twist in murder investigation
Jomo Sono has mentored many young people. For instance, Sizwe Motaung who played for Jomo cosmos until his tragic death in 2001. He is reported to have died of the AIDS epidemic. He also mentored Helman Mkhalele, who later went on to play for South African national teams as well as European clubs. Chiefs new players are new members of the Kaizer Chiefs football club of South Africa.
READ ALSO: Former Miss SA, Rolene Strauss excitedly revealed her baby's gender
Source: Briefly News