If you are an ardent student of South African political history, Thabang Makwetla is a name you must have come across. The astute politician is also an activist, and he deputises the Minister of Defense and Military Veterans. Also worth noting is his humanitarian heart, which is evident in the pharmacy that he opened at the Mthatha Correctional Centre so that inmates in Mthatha and its surrounding areas can have access to medication.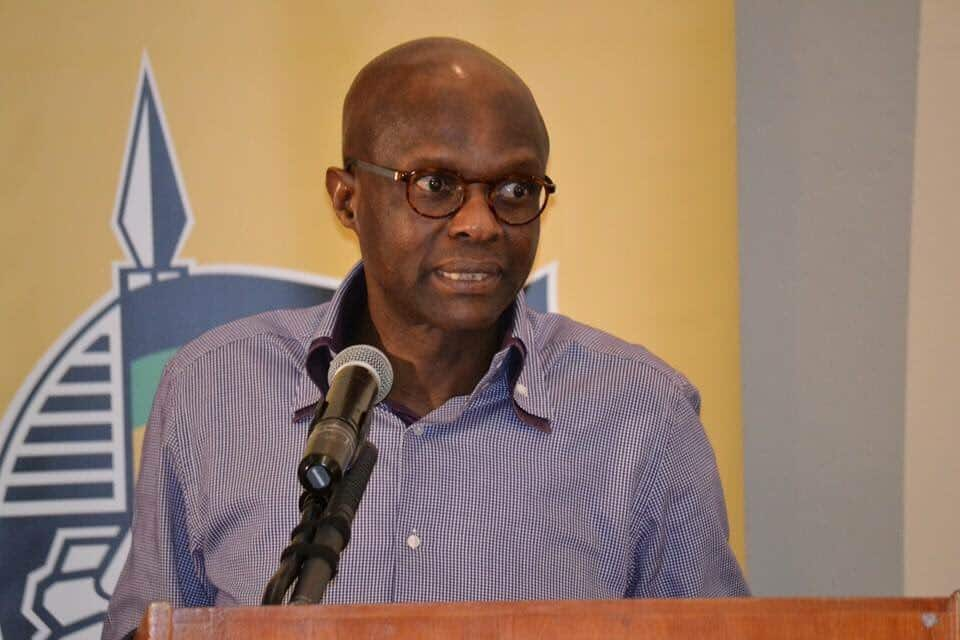 Thabang Makwetla is a member of the African National Congress (ANC), and he is known for various capacities that he has served in the country. However, while there have been speculations as to whether the popular radio host Tsepiso Makwetla is related to the South African politician or not, there is no information yet on their connection.
Thabang Makwetla profile summary
Full name: Thabang Sampson Makwetla
Date of birth: 18th May 1957
Nationality: South African
Place of birth: Lydenburg, Eastern Transvaal
Political party: African National Congress( ANC)
Zodiac sign: Taurus
Known for: Politics, Humanitarian work, and Activism
Thabang's early background
Who is Thabang Makwetla? Thabang Sampson Makwetla was born in a mining town called Lydenburg in Mpumalanga, formerly known as Eastern Transvaal province, South Africa. In June 1976, he became a fugitive after participating in now-infamous Soweto Student Uprising that year. However, he managed to escape and fled to Lesotho, a nearby region.
READ ALSO: Kabelo Mabalane age, children, wife, gym, bootcamp, becoming pastor, songs, album, music group and Instagram
While in Lesotho, the young Thabang completed his schooling, and after that, he joined Umkhonto we Sizwe (MK), the military wing of the African National Congress (ANC). From there, he was stationed to serve in neighbouring countries like Botswana, Angola, and Zambia. As a member of the organisation, interestingly, Makwetla rose to the position of an instructor and later became a political commissar.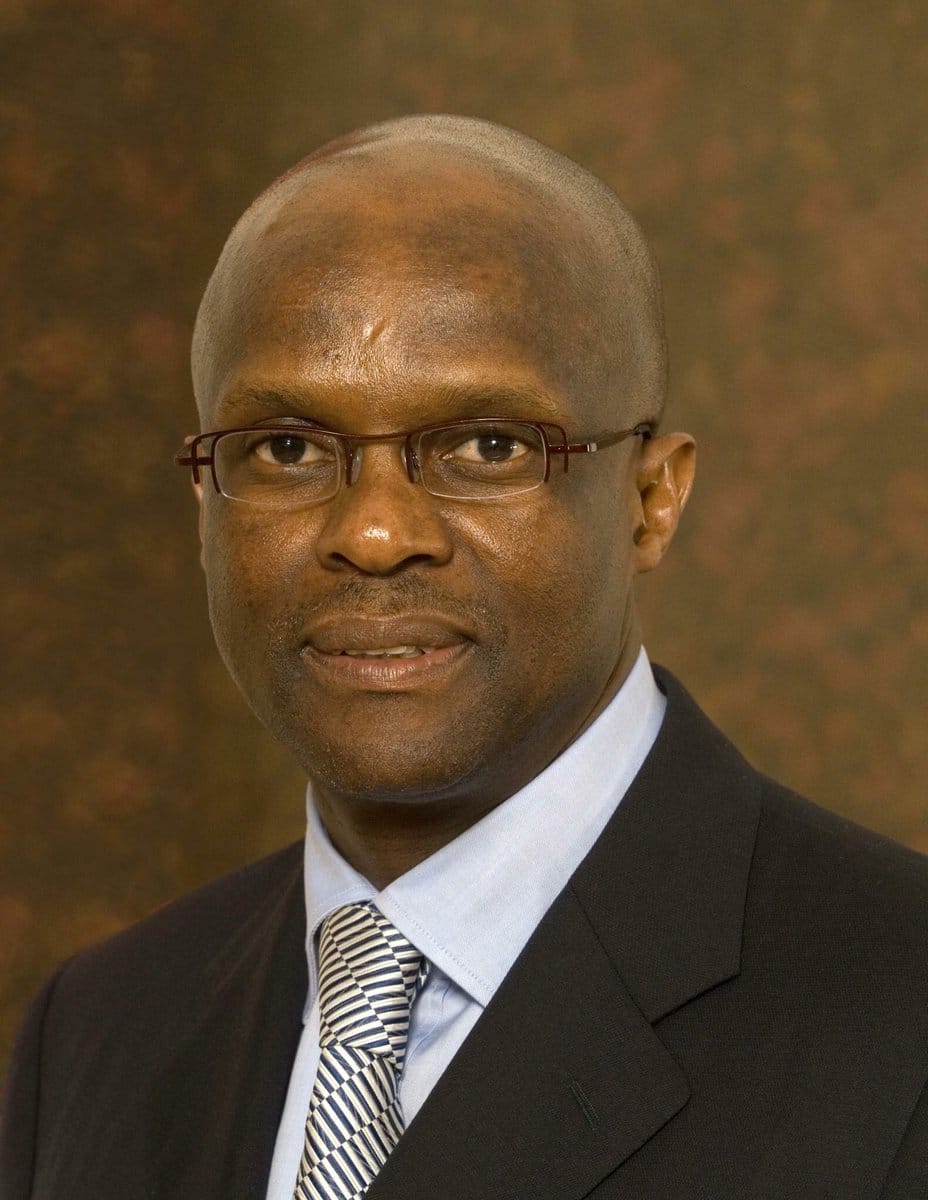 Makwetla's education and qualifications
While in exile, Makwetla enrolled at Mmabathoana High School in Maseru, Lesotho, where he matriculated in 1977. Then, he went to the Academy of Social Sciences in Sofia, Bulgaria, Europe, and it was from there that he obtained a Diploma in Social Science.
Furthermore, he underwent a short military training course in the Soviet Union (USSR) in 1979. At Wits Graduate School, Mr Makwetla bagged a Diploma in Public and Policy Development Administration (PPDA).
Makwetla's age
Thabang Sampson Makwetla was born on the 18th of May, 1957. Consequently, at the time of publishing this piece, he is 62 years old.
Thabang's party
At the moment, the veteran politician is still a member of the African National Congress (ANC). He serves under the cabinet of President Matamela Cyril Ramaphosa as the Deputy Minister of Defence and Military Veterans since the 30th of May, 2019.
Makwetla's restaurant
Makwetla has once been accused of living in contrast to Treasury Instructions 01 of 2013-14, partly because his spending could not be monitored. He was acclaimed to be one of the ministers who fob off cost-cutting measures laid down by the government. Consequently, he lives on his entertainment allowance by treating his close buddies to expensive cuisine, whiskey, and wine at expensive restaurants.
Thabang Makwetla previous offices
Over the years, Minister Thabang Makwetla has occupied a few political offices before his present appointment as the Deputy Minister of Defense and Military Veterans. In 2004, he succeeded Ndaweni Mahlangu as the third Premier of Mpumalanga and he held the position for five years. However, between 1986 and 1988, he worked in Botswana as Treasurer for the South African Communist Party. After political organizations were unbanned in 1990, Makwetla served as an Executive Member of the ANC Gender Commission in 1992.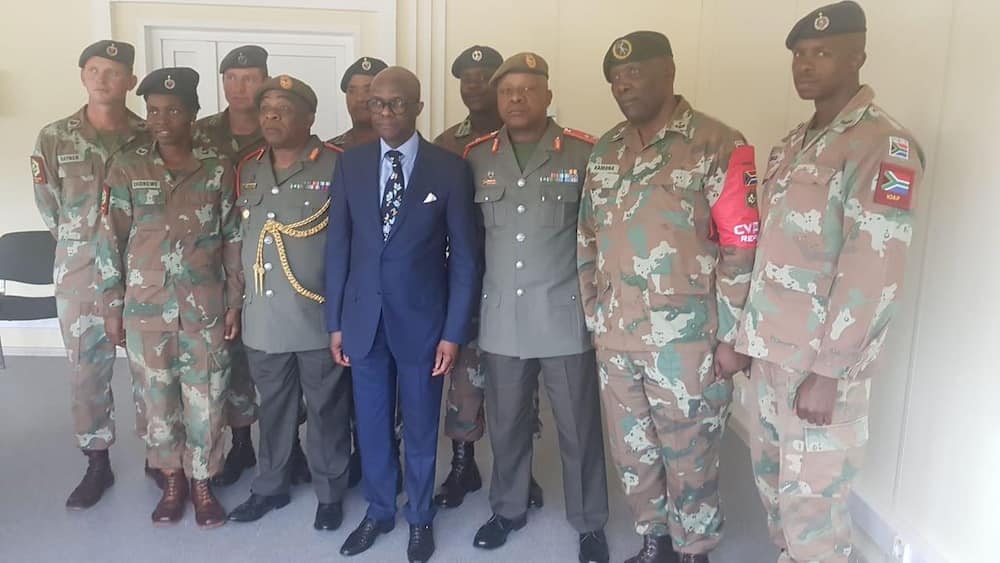 He also served as a member of the National Working Committee (NWC), National Executive Committee, and ANC Youth League (ANCYL) between 1990 and 1994. From 1994 to 1996, he was a Member of Parliament and served as a member of Portfolio Committee on Tourism and Environment as well as Sport and Recreation. Moreover, in the South African National Defence Force (SANDF), he was a member of the Ministerial Task Group on Civic Education.
From 2001 to the 10th of May 2009, Makwetla was also a member of the Mpumalanga Provincial Legislature. Then, from the 11th of May 2009 until May 2014, he yet again served as the Deputy Minister of Defence and Military Veterans of the Republic of South Africa. After that time, he deputized the Minister of Justice and Correctional Services from the 25th of May 2014 to the 29th of May 2019.
READ ALSO: Michelle Botes age, children, husband, education, TV shows, movies, nominations and Instagram
Thabang Makwetla wife
It is worth noting that the Deputy Minister of Defence and Military Veterans keeps a private life and little is known about his family and relationship life. However, in 2013, there was a media report according to News24.com that a fashion designer by the name Uyanda Mbuli seemed to have a dating game with Makwetla.
Thabang's speech
One of the fantastic things about Sampson is his fiery and passionate speeches each time he has the opportunity to deliver one. When he was an ANC chairman, for instance, while commenting on how to put an end to the spread of HIV and AIDS in the country, he was quoted as saying "As the ANC, we need to lead in this regard to change attitudes associated with being infected with the AIDS virus."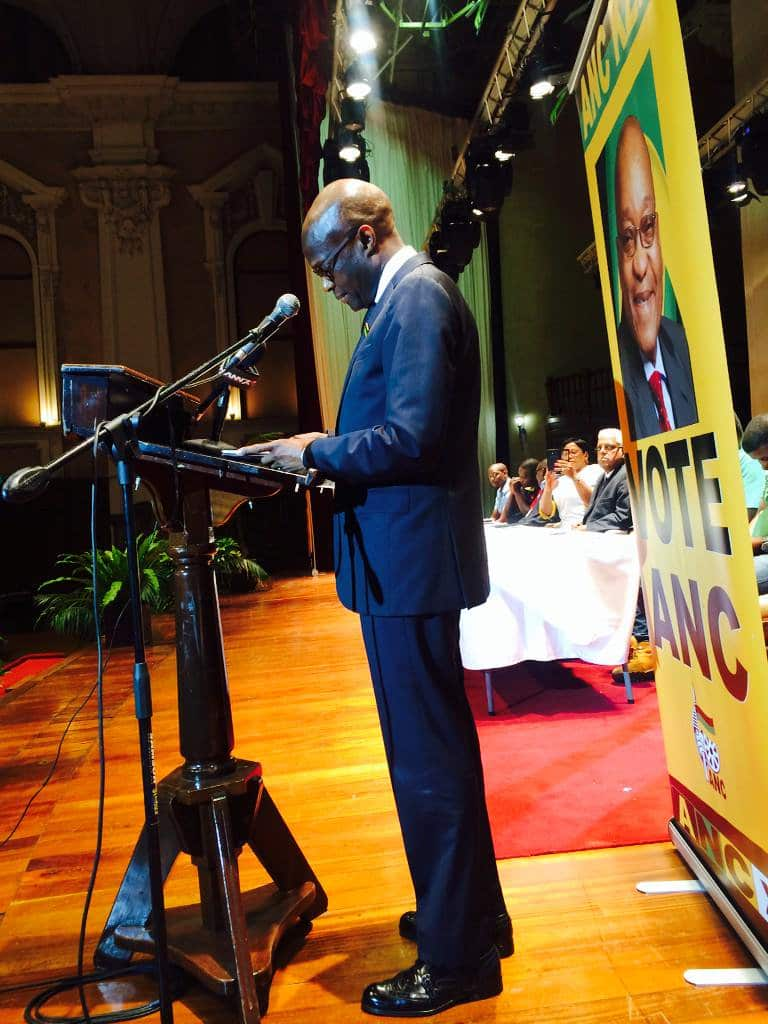 Also, when he served in the Defence and Military Veterans department, he made it known that it is possible for soldiers to "receive counselling as their [sic] lives had been disrupted at the time of the struggle for the democracy,". He also noted then that educating veterans who want to "provide entrepreneurial training for those interested in taking up business careers" is also essential.
While giving a media brief on the corrupt practices by officials in government, he went on to say "there is a need for lifestyle audits and vetting of ANC leadership at all levels of the organisation stamping out corruption and state capture."
Thabang Makwetla contact details and house
The 62-year-old MP currently lives in Bramley Gardens, Johannesburg, South Africa. Also, his contact details are given as follows:
Postal Address: Private Bag X395, Pretoria, 0001
Private Bag X9135, Cape Town, 8000
Street Address: Salu Building, 316 Cnr Thabo Sehume and Francis Baard Streets, Pretoria,
120 Plein Street, Floor 5 Room 541, Cape Town
Phone: 012 406 4854, 021 467 1750
Fax: 012 406 4878, 021 467 1732
There is no doubt in the fact that Thabang Makwetla has made a mark in the history of South Africa as a politician and humanitarian. As a Member of Parliament under the ANC, he has written his name in the book of records as one of the politicians whose roles were well performed.
READ ALSO: Fana Mokoena age, children, wife, parents, education, qualifications, EFF, TV shows, movies, and, Instagram