Rorisang Thandekiso bio: age, baby, wife, hospitalized, body, Metro FM, profile
Rorisang Thandekiso is one of the most talented former child stars who has blossomed into one of the most sought-after figures in the South African entertainment industry. Her interesting life story explains how she has moved up the ladder to where she is now.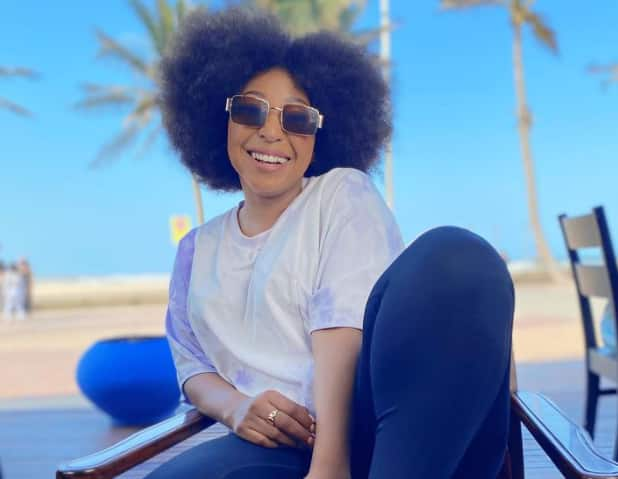 Rorisang has always been a confident and talented speaker from childhood. She first fell in love with the world of public speaking and debating during her final years in primary school. She continued nurturing this skill in high school and later at the university. Here is more about the TV personality.
Rorisang Thandekiso profile summary
Full name: Rorisang Thandekiso
Nickname: Rori
Rorisang Thandekiso date of birth: 9th August 1989
Place of birth: Bloemfontein, Free State
Birth sign: Leo
Nationality: South African
Religion: Christianity
Twitter: @RorisangT
Profession: Public speaker, content producer, radio, and television personality
Famous for: Being a kid presenter of YoTV
Rorisang Thandekiso biography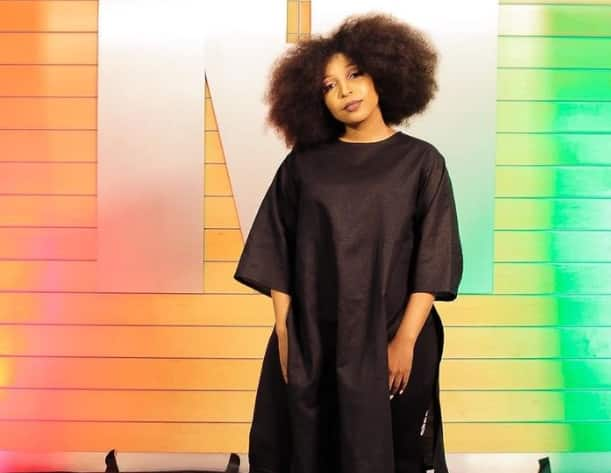 Born in Bloemfontein, Rori was raised in Vaal Triangle, Johannesburg, where her mother used to work. It is here that she blossomed into the lovely human being she is today. Rorisang Thandekiso age as of 2020 is 31 years.
Education and early-life achievements
As a child and young girl, Rori's debating skills were unmatched. Rorisang Thandekiso was named the best young public speaker in South Africa and was awarded the Young Communicator of the Year Award by Anglo-American and the Sowetan newspaper at the start of her Matric year. She was also selected to represent South Africa in the Global Young Leaders Summit held in America, and she ranked third out of 400 representatives globally.
After completing her high school education at Riverside High School in 2008, she enrolled at the University of Pretoria in 2009. She pursued a course in international relations after receiving a scholarship from PRASA. Even though she wanted to be a hairdresser and top model like Naomi Campbell, later a politician, Ms Thandekiso finally landed into the entertainment industry.
Career
Most people remember Rorisang Thandekiso as the kid presenter of YoTV and the lead vocalist of the MuzArt band. In 2008 while in her final year of high school, she was named Seventeen Magazine's "Next Big Thing" and was subsequently headhunted to join the famous kids' television programme, YoTV.
Roro joined radio at Touch Central before the company was renamed Touch HD online. It is here that Rori learnt all that she knows about radio hosting. Presently, she hosts SABC1 Breakfast Show and also works as a radio presenter on Metro Fm.
Rorisang Thandekiso Metro Fm
Becoming one of the radio presenters at Metro FM is one of the highs for the talented starlet in 2020. According to Rori, she did an interview at Metro FM a while back and hoped to one day work at the station. She shared the news with her online fans in a tweet, and she could not hide her joy that her dreams had finally come true. The tweet read:
Can you tell I'm happy? Looking forward to the next decade of my career! God is good. @METROFMSA is my new home, how crazy is that! Dream man! Pray! God hears us!
From doing radio gigs, Rorisang evolved into content producing, singing, and presenting on both radio and TV. Besides, the multi-talented starlet is also an actress, speaker, and author. She has been featured in several acting roles on shows like Mzanzi Love on Etv and Sticks and Stones, a drama series on SABC1. Additionally, Rori was a guest host in Mi Kasi Su Kasi, Karektas, and The Bantu Hour.
Ms Thandekiso also wrote the book I Wish Someone Told Me, a book that aims to resonate with its readers helping them know that they do not face their struggles alone.
Rorisang Thandekiso songs
Rori has an angelic voice and was a lead singer in the band dubbed Muzart, one of SA's finest. Among the songs done by the band before they disbanded include Oh Yeah, Party After, Get Down, Jukebox, The Great I am, Not in the Mood, and Sound Waves, among others.
Rorisang Thandekiso boyfriend
At one point it was rumoured that Rorisang was dating Musa, the winner of Idols SA. However, the award-winning singer came out to explain that he was not dating the TV presenter and that his main focus was to raise his 8-year-old son.
The girl also addressed the rumours and expressed that she was not romantically involved with Musa as they were just friends. She further explained that she was dating someone else who was not within the entertainment industry as she prefers guys who are not in the limelight. Rorisang Thandekiso boyfriend understands her values and that she is keeping herself pure for marriage. There is no Rorisang Thandekiso baby.
Rorisang Thandekiso wedding photos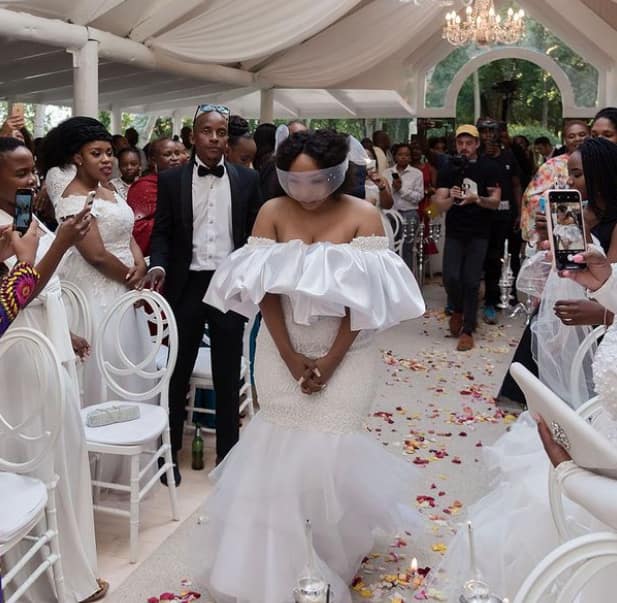 Social media went into a frenzy when she decided to publish wedding photos on Virgin Rorisang Thandekiso Instagram page in 2019. Rori did not make it easy for her fans as she captioned the photos just like how other brides do: "Thursday, the 3rd of October 2019" one of the post read.
Is Rorisang Thandekiso married? No, the former YoTV presenter did not get married. Nevertheless, there is an explanation as to why there are wedding pictures of her online. The multi-talented host was shooting a film dubbed The Zulu Wedding with comedian Beach Body. However, it is evident that she will make a beautiful bride when her time comes.
Despite being in the limelight and all the temptations that come with it, Rorisang Thandekiso is still a virgin at 31 years old. The Metro Fm radio queen explained that she committed to being a virgin until marriage when she was just a young girl. Due to her strong conviction on abstinence, she has become the talk of the town, with many praising for her decision.
Moreover, this has also resulted in her becoming an advocate of abstinence for young people garnering her over 147,000 followers on her Instagram page.
Rorisang Thandekiso in hospital
Are you aware that Rorisang Thandekiso body underwent 3 surgeries in eight months, with two of them being only weeks apart? Yes, according to the former YOTV presenter, 2019 was one of the years that her health was most tested. She spent a greater part of the year being in and out of the hospital and also in recovery.
According to Rorisang Thandekiso diagnosis, she suffered from different ailments like endometriosis, cysts, and fibroids. As such, she had to undergo 3 surgeries. The TV and radio queen shared two pics while in the hospital. The girl looked drained and exhausted but was positively looking forward to when she regains her strength. Moreover, she expressed her appreciation to her fans, who had sent recovery messages.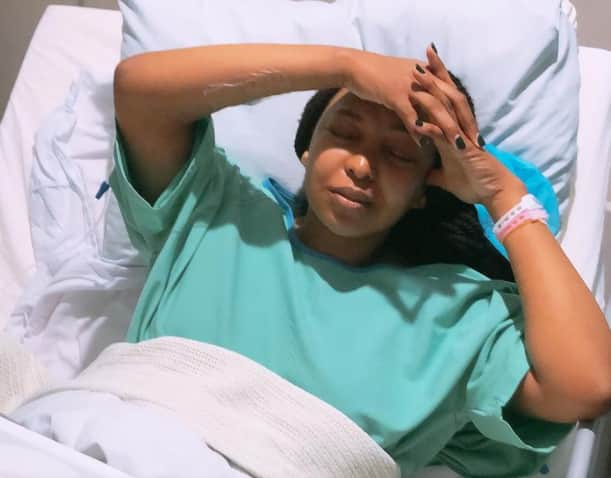 After Rorisang Thandekiso surgery, she took time to recover. Within no time, she was back to the grind, having been called by Metro FM to be one of the newest presenters during the company's reshuffle in April 2020.
Rorisang Thandekiso is talented and ambitious. No matter how many responsibilities she has, she always finds time to handle each diligently. It is no doubt why she is still relevant after being in the industry for more than a decade.
READ ALSO: Omuhle Gela bio: age, pregnancy, baby daddy, boyfriend, car, profile
Briefly.co.za shared the life of Omuhle Gela. She is a South African actress renowned for her role, Busi Motsamai, on the SABC2 soap opera Muvhango. Other than acting, Omuhle is also a model, fashion designer, and businesswoman.
Omuhle was born on November 19, 1991, making her 29 years old as of 2020. Earlier in the year, the actress posted that she was four months pregnant. In September, she posted a picture on Instagram with her baby girl.
Source: Briefly.co.za