It is comfortable to use your gadget when there are no random ads popping up on Android phone. However, if the ads flood your screen, they will waste your time as you try to remove them. They will also disrupt your peace. So it will help if you find out how to stop pop-up ads on Android phone.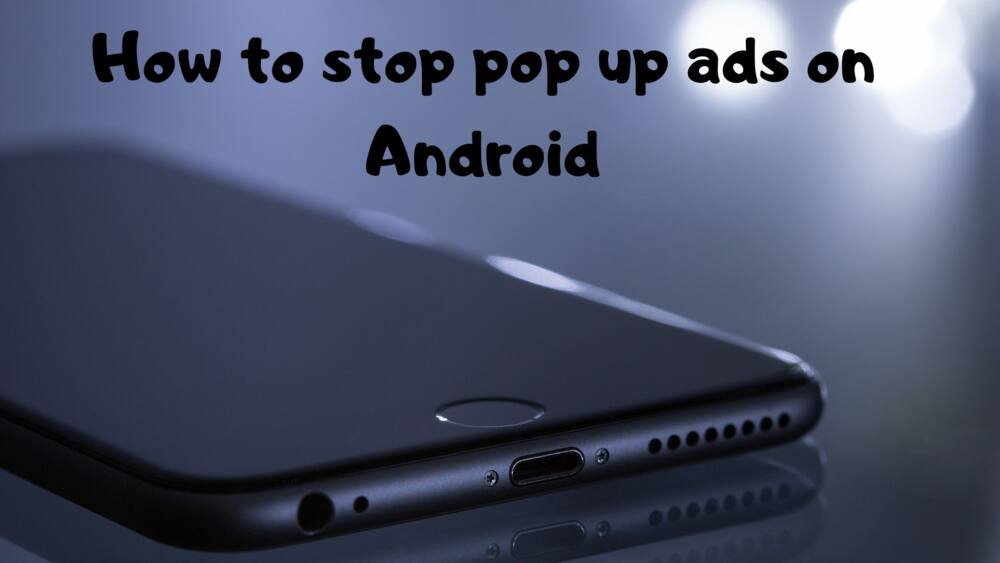 After learning how to block pop-up ads popping up on my phone, you will not experience distractions when using your mobile. Interesting to note, the steps are applicable to any brand of smartphone.
Chrome pop-up blocker
Chrome automatically blocks all pop-up advertisements since it has a default setting to do that. It blocks certain pop-ups that you may not consider resourceful. At times, you may find that Google blocks pop-ups from a site that belongs to you. In case that happens, you should go to the Abusive Experience Report so that you find out the issue. If problems are found, you will be directed on how to address them.
You will not see any pop-ups on your screen as a result. You will only see a pop-up blocked sign on your phone's address bar. If you want to receive pop-ups, you can go to your Google Chrome settings and change them.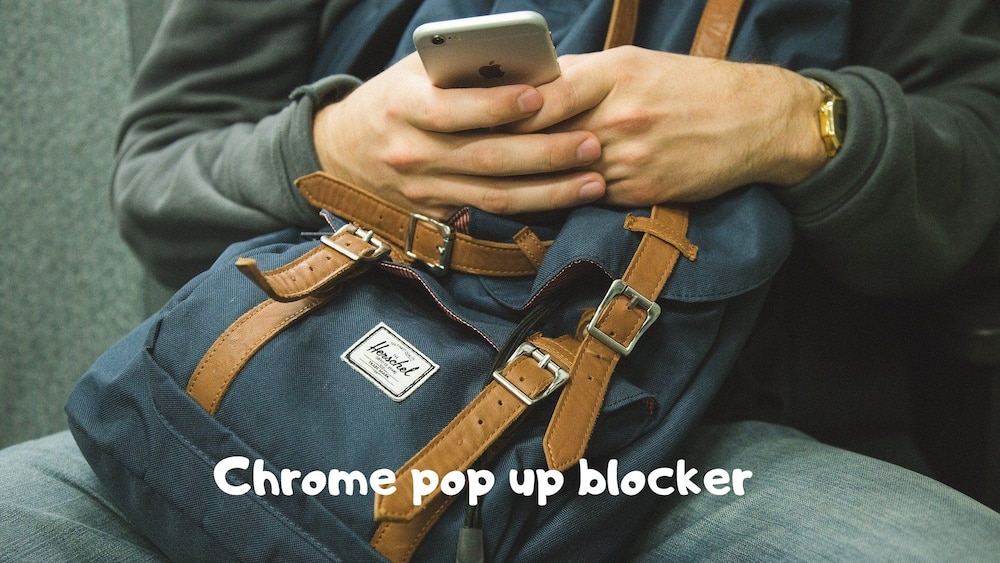 You will receive pop-ups from Chrome if you had earlier subscribed to various websites in a bid to receive notifications. You can block the notifications from showing up by changing Chrome settings. You are also likely to get notifications even after disabling because your Android is infected by certain malware. You have to remove the malware from your device so that various settings work as required.
How do I stop pop-up ads on my Android phone?
You may be asking yourself, how do I get rid of pop-up ads on my phone? At the same time, you may be trying to find the perfect steps to take that will ensure adverts popping up on my phone are removed. The following is a step by step process on how to stop pop-up adverts on Android from Chrome:
The first step is to open the Chrome app found on your smartphone.
You will see more settings with three small vertical dots on the top right of your phone or tablet screen, tap on the dots.
Then tap site settings.
Go to Pop-ups and redirects.
You will see the option to turn on or off Pop-ups and redirects.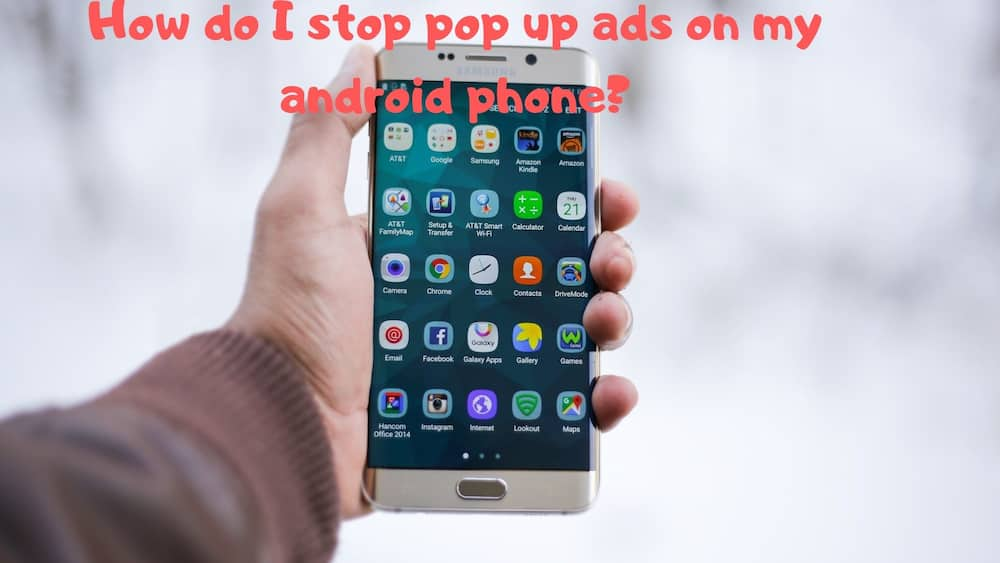 How to stop ads on Samsung
Third-party applications have a way of causing pop-ups on a Samsung device. You should, therefore, look for that app and uninstall it from your phone or disable it. It would be best if you also remembered that Google play on Android phones allows its applications to display ads that comply with Google Play Policy.
You will get pop-up adverts from a specific application when it is active. Follow the steps below to identify an active app responsible for the pop-ups on your Galaxy phone.
Open Google Playstore on your Samsung device.
Tap on the three lines at the top left of your screen.
Choose My apps and games.
Tap on Installed.
Select Alphabetical.
Tap on Last Used.
Uninstall a third-party app that you have recently used to ensure you do not get pop-ups.
READ ALSO: 5 of the best Android TV box South Africa 2020
How to remove pop-up ads from Samsung Internet
If you still see pop-up ads on your phone after uninstalling or disabling third-party apps, you should block them on Samsung Internet. This guide will help you navigate through Samsung Internet.
Open the Samsung Internet app on your mobile phone.
Select the three lines on the bottom right.
Choose Settings option.
Go to Sights and download button.
Then go to Block pop-ups.
Then go to the Samsung Internet menu and click on Ad blockers.
It will suggest an Ad blocker that you have to download.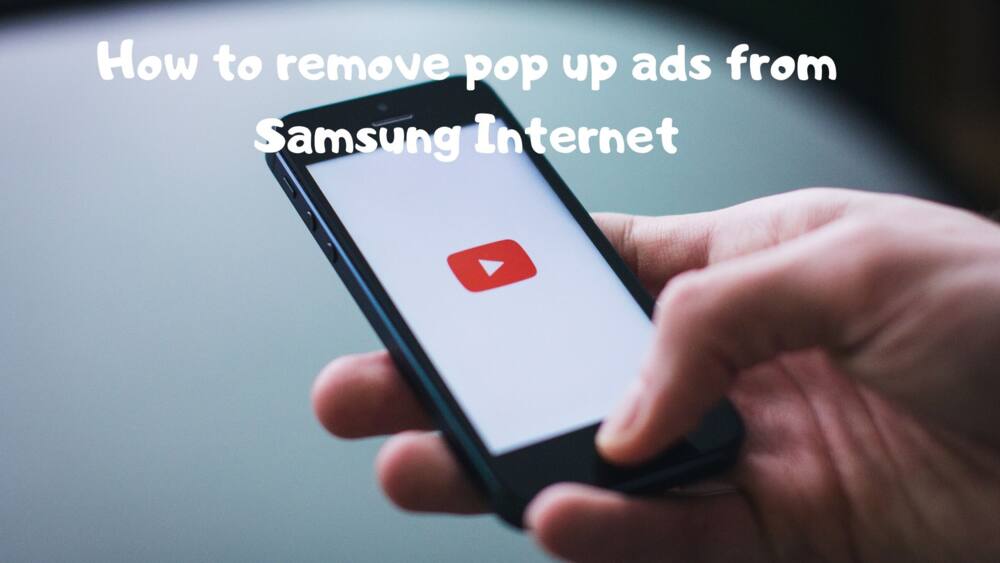 READ ALSO: How to connect DStv Explora in 2019 - 2020
Learning how to stop pop-up ads on your device is vital. The process is easy to follow, and you do not require any IT skills to do it. 'How do I get rid of pop-up ads on my phone' question should not trouble you anymore.
READ ALSO: These are some of the best small SUV South Africa for 2019 - 2020