Who is AKA's mother, Lynn Forbes?
Lynn Forbes is the birth mother of the hip-hop celebrity, Kiernan Forbes. Kiernan is famously known as AKA. Her life is similar to that of Kylie Jenner. She pushes for the success of Brand Kairo with all she has got, and her efforts have always been rewarded because it is one of the most famous brands in South Africa. She looks forward to making her granddaughter a wealthy young woman by the time she turns 21 years old.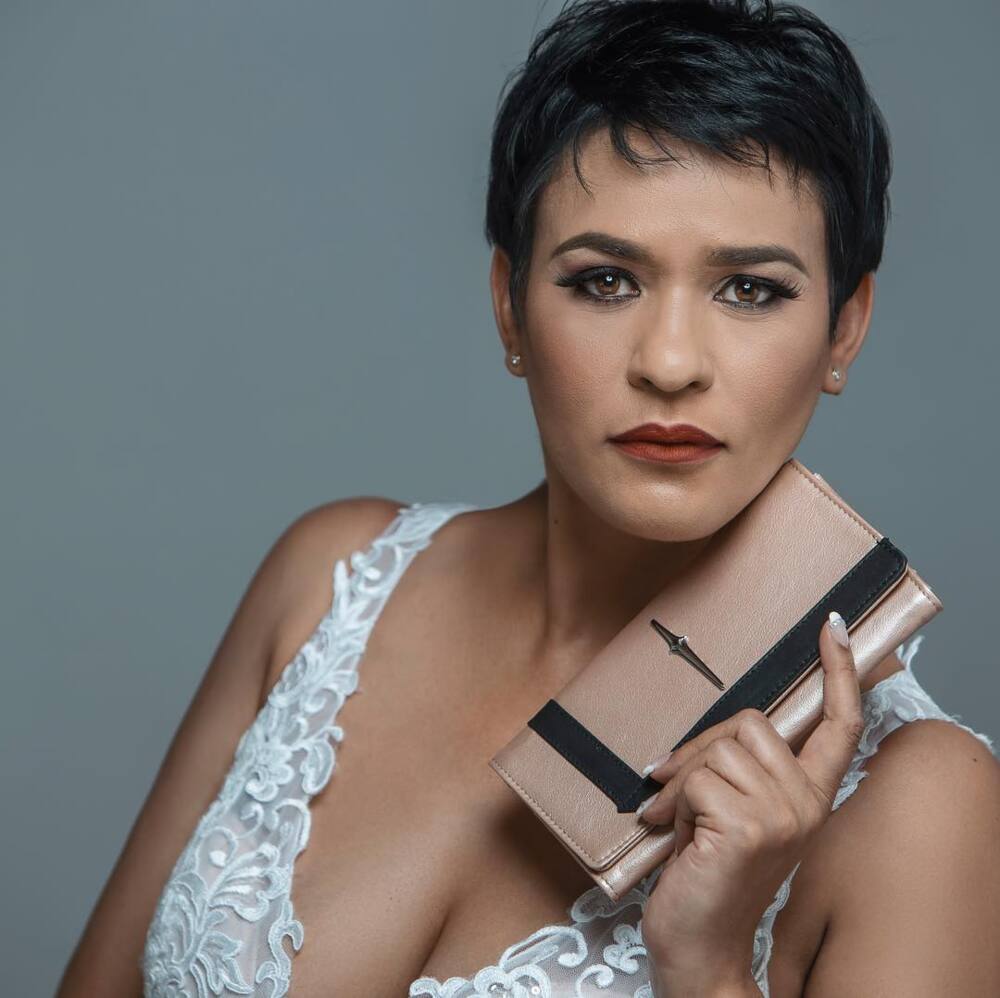 Lately, she has not been a darling to many after supporting her son's new relationship. However, she maintains a close relationship with his baby mama. Most of her followers did not expect her to like AKA's new girlfriend. How did her son's ex-girlfriend react?
Lynn Forbes profile summary
Full Name: Lynn Forbes
Date of birth: 11th July 1968
Age: 51 years
Career: Blogger, Inspirational Speaker, Social Media Influencer, Businesswoman
Nationality: South African
Lynn Forbes Instagram: lynnforbesza
Lynn Forbes biography
Lynn was born on 11th July 1968. She was raised in a family of teachers in the Free State town of Koffiefontein. Lynn followed the footsteps of her folks and enrolled in an education degree program at the University of the Western Cape.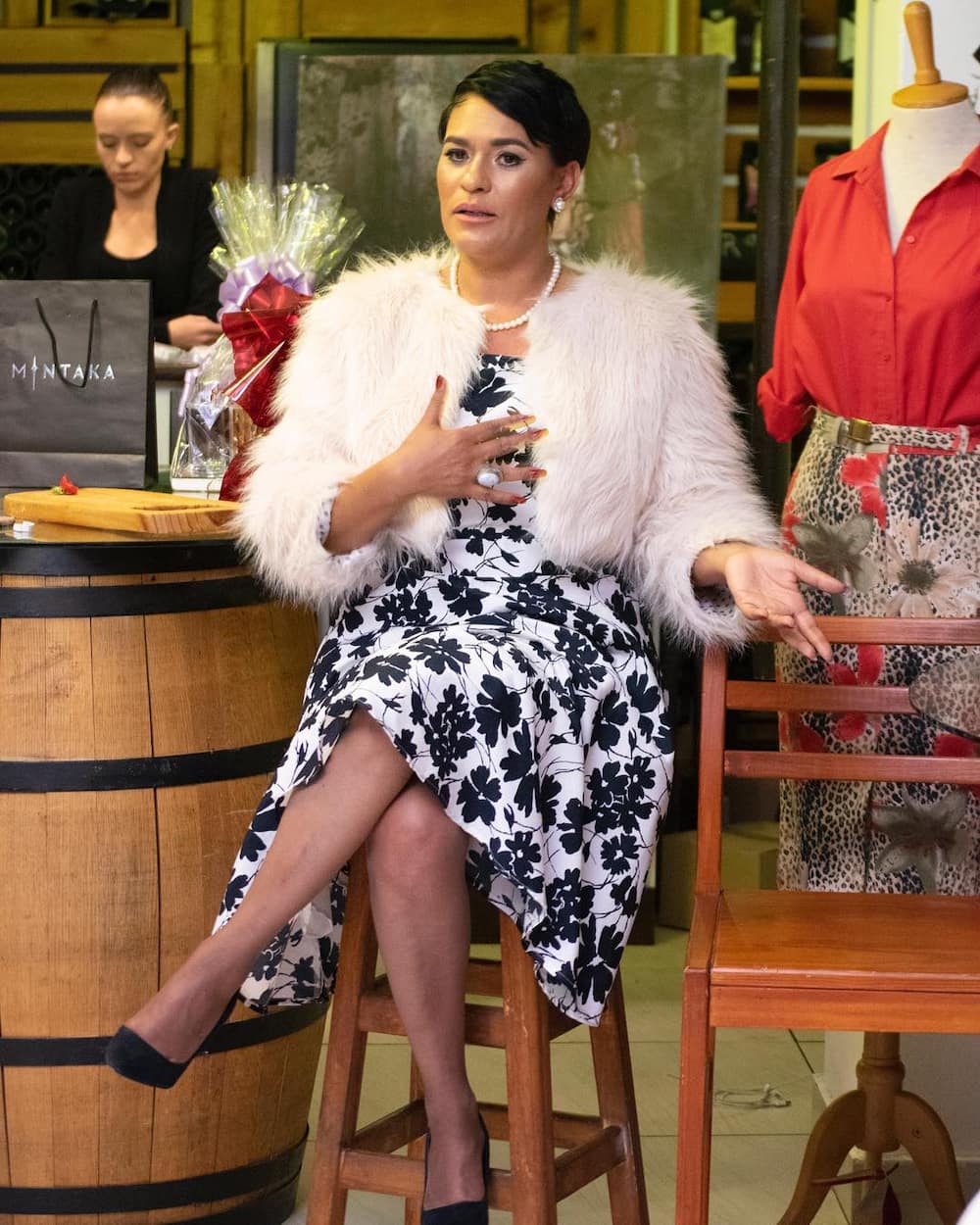 During her first year on campus, Lynn gave birth to Kiernan. She married the father of her son later on, and they had their second son, Steffan. She got a teaching job, but she quit after six months because they had to relocate. They moved to Johannesburg in 1994.
Lynn Forbes husband, Tony Forbes, owned the business she worked for. The couple divorced after being married for twenty years, and Tony remarried. Lynn Forbes house is located in Douglasdale, Johannesburg. Lynn Forbes age is 51 years.
Who is Lynn Forbes' famous granddaughter?
AKA and Zinhle's gorgeous, Kairo Owethu Forbes, is a prolific social media-celebrity with over 600,000 followers on Instagram, and her grandmother manages the account. Kairo is on-demand for advertisements, shoots, gigs, and events. DJ Zinhle hates it when the internet trolls her baby, but AKA is planning to create a show for his princess.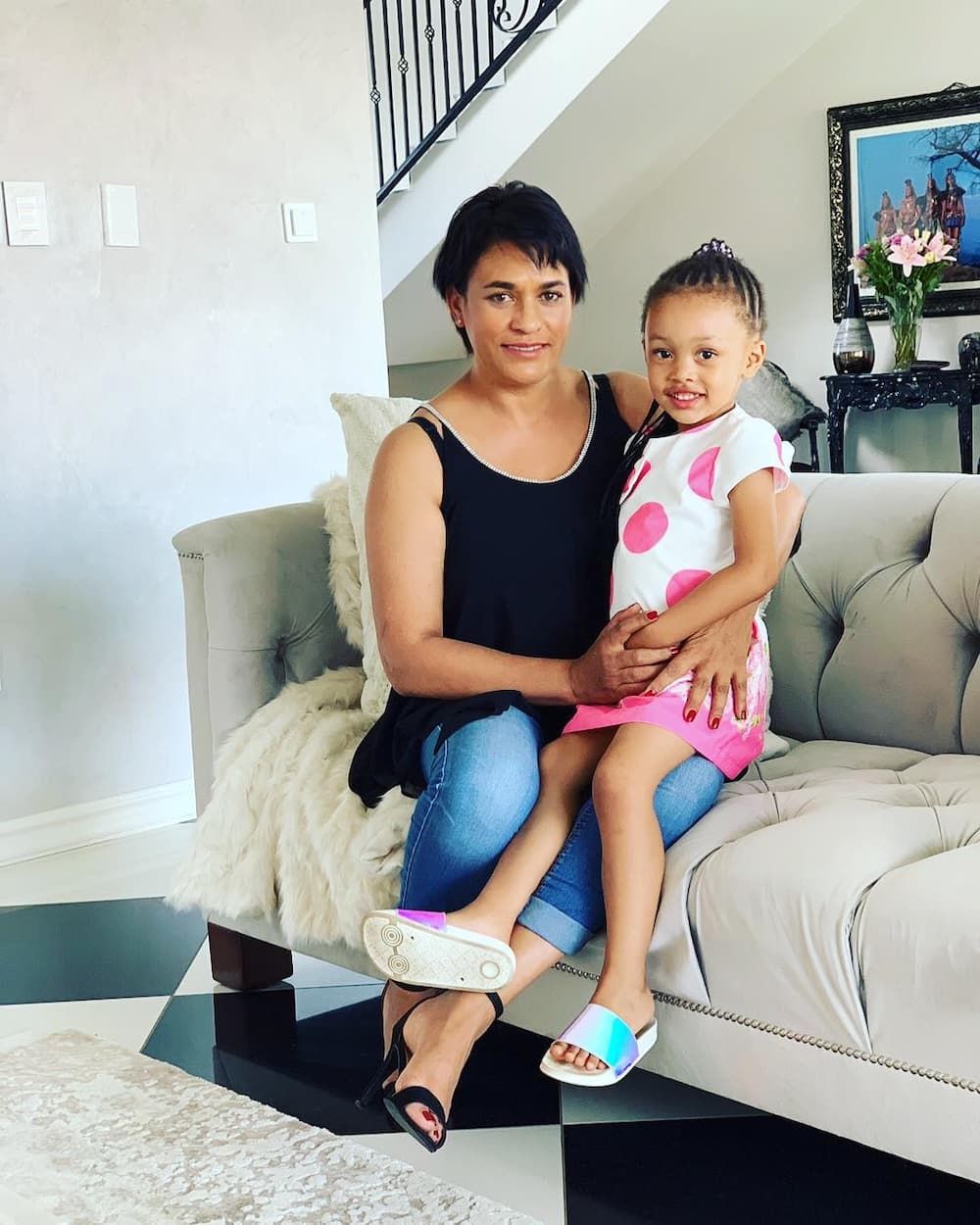 Personalized clothing is not only stylish but also comfortable during casual occasions. Buy personalized hope and love T-shirts. The t-shirts are decorated with your ideas, such as words and images of celebrities like AKA and his family.
Lynn Forbes was sexually abused
Kairo's birth in 2015 reminded Lynn of the sexual abuse she was exposed to by a family friend, but she kept it to herself for thirty-eight years. She disclosed the secret on her blog. She also owns the Lynn Forbes Foundation that helps rape victims.
Lynn Forbes and DJ Zinhle's strong bond despite the challenges
Lynn has always been supportive of her granddaughter's mother. In 2015, Kiernan and Zinhle broke up. She stood by her DJ Zinhle because she considered her as part of her family even though Kiernan had not married her. The couple broke up for the second time in 2019.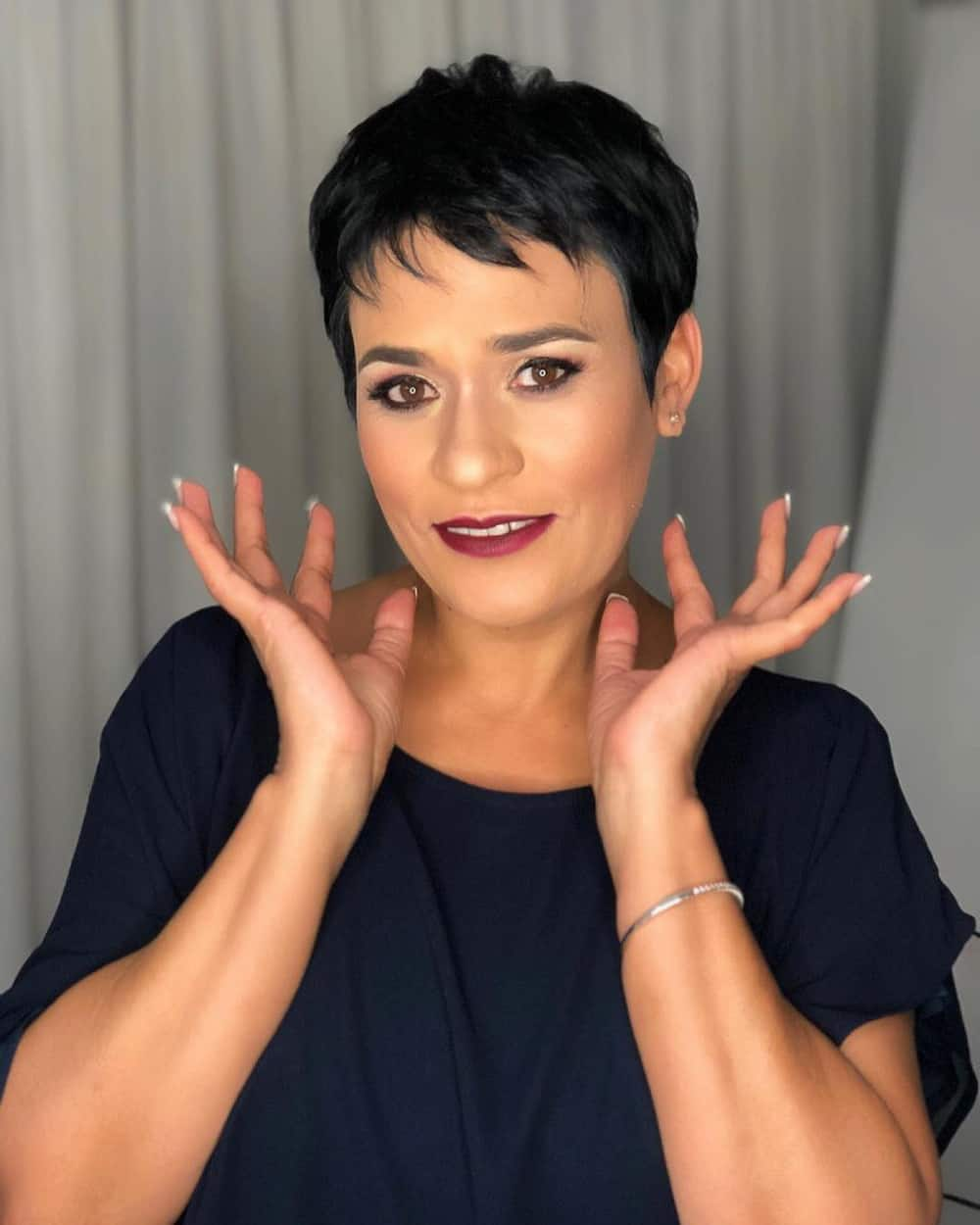 READ ALSO: Lerato Sengadi fights off would-be robber on a morning run, warns others
Lynn Forbes likes AKA's new girlfriend
The heart emoji of Lynn Forbes on Nellie Tembe's photograph went viral on the internet after AKA posted it. Zinhle's fans did not take it kindly because she liked the picture while staying in DJ Zinhle's house during the lock-down.
Angered fans accused her of being a hypocrite and an opportunistic lady who used Zinhle's fame for personal gains. Zinhle has no hard feelings for Nellie Tembe, AKA, or Lynn because her bond with Lynn is unbreakable. The two ladies joked on Instagram. Zinle wrote on Lynn's account,
Lynn you are not allowed to love anybody else but Kairo and I..Whats wrong with you?
She responded,
Hlala pansi wena silly dogs.. talk.
She added,
I can't help myself…I need therapy…I suffer from Borderline-Pathological Celebrity Worship Syndrome- an obsessive addictive disorder in which a person becomes overly involved with the details of a celebrity's personal and professional life… I need help.
Zinhle's response was two words that were accompanied by a few laughter emojis. She wrote,
Wow Lynn.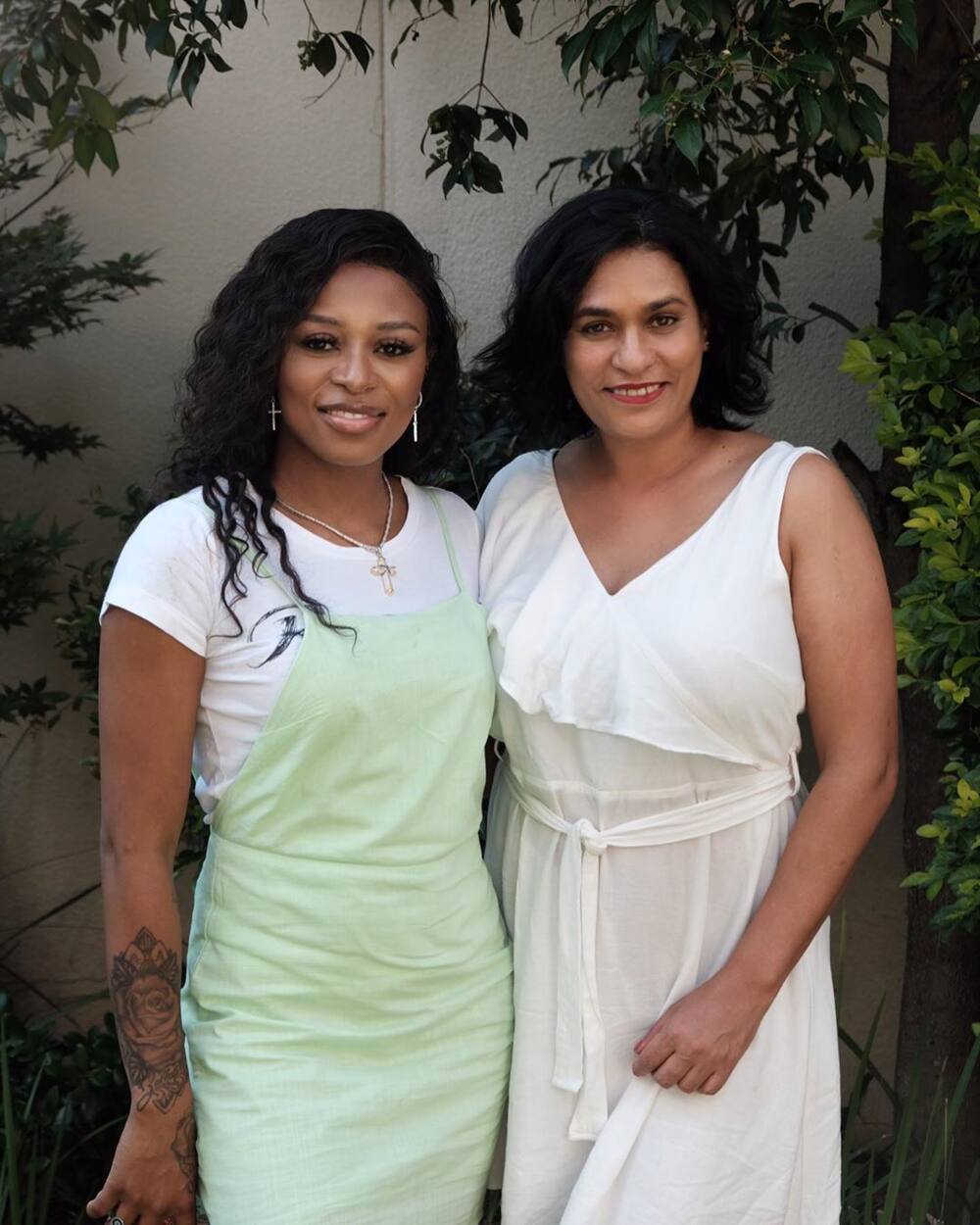 READ ALSO: DJ Zinhle responds to AKA's mother liking his new girlfriend, Nelli
Zinhle is ready to have another child. Who will be the father of her second child? AKA, on the other hand, has dedicated his new song to Nellie Tembe. Lynn also seems to like Zinhle's new lover because she liked Zinhle's banquet of flowers on Instagram. The flowers were from an anonymous man.
Lynn Forbes and Bonang's scandal
The couple broke up because AKA cheated on Zinhle with Bonang. In 2016, AKA revealed on Twitter that his mother was against him dating Bonang because she was still close to his ex-girlfriend, Zinhle. Lynn responded by tweeting these words at different times on 27th May 2016;
We all have been angry at some point and said some horrible things we should never have said. None of us are perfect ... I have never claimed to be perfect but I stand firm in what I believe to be the right thing to do.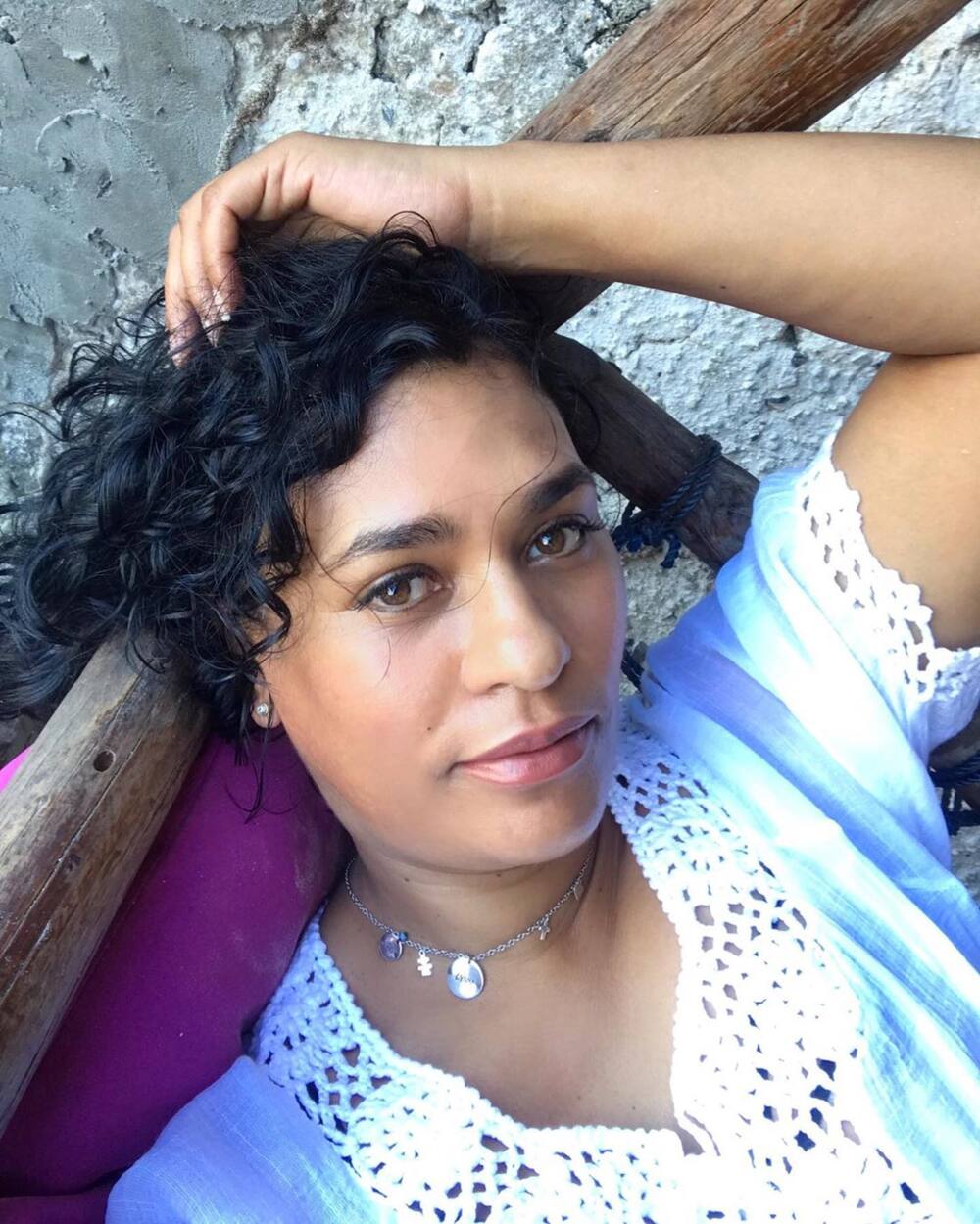 READ ALSO: Ntsiki Mazwai openly speaks about vibing with her friend's husbands
She added,
I have asked to meet Bonang on many occasions and that offer still stands ... I am still waiting…In the meantime..
Don't bash me for being a decent human being ... I have apologized for where I believe I have wronged. I am not perfect. For Kairo's sake, can we all get along and live in harmony? That is a tiny bit of my side of the story Good night. God Bless.
Did Lynn Forbes date her photographer?
The handsome Peruvian photographer, Xavier Saer, has been in most of her Instagram pictures and has accompanied her on trips. She refuted the claims that they were dating, but she admitted that the gossips affected their friendship. They have a vlog called Passport 2 Life, where they share their traveling adventures with their followers.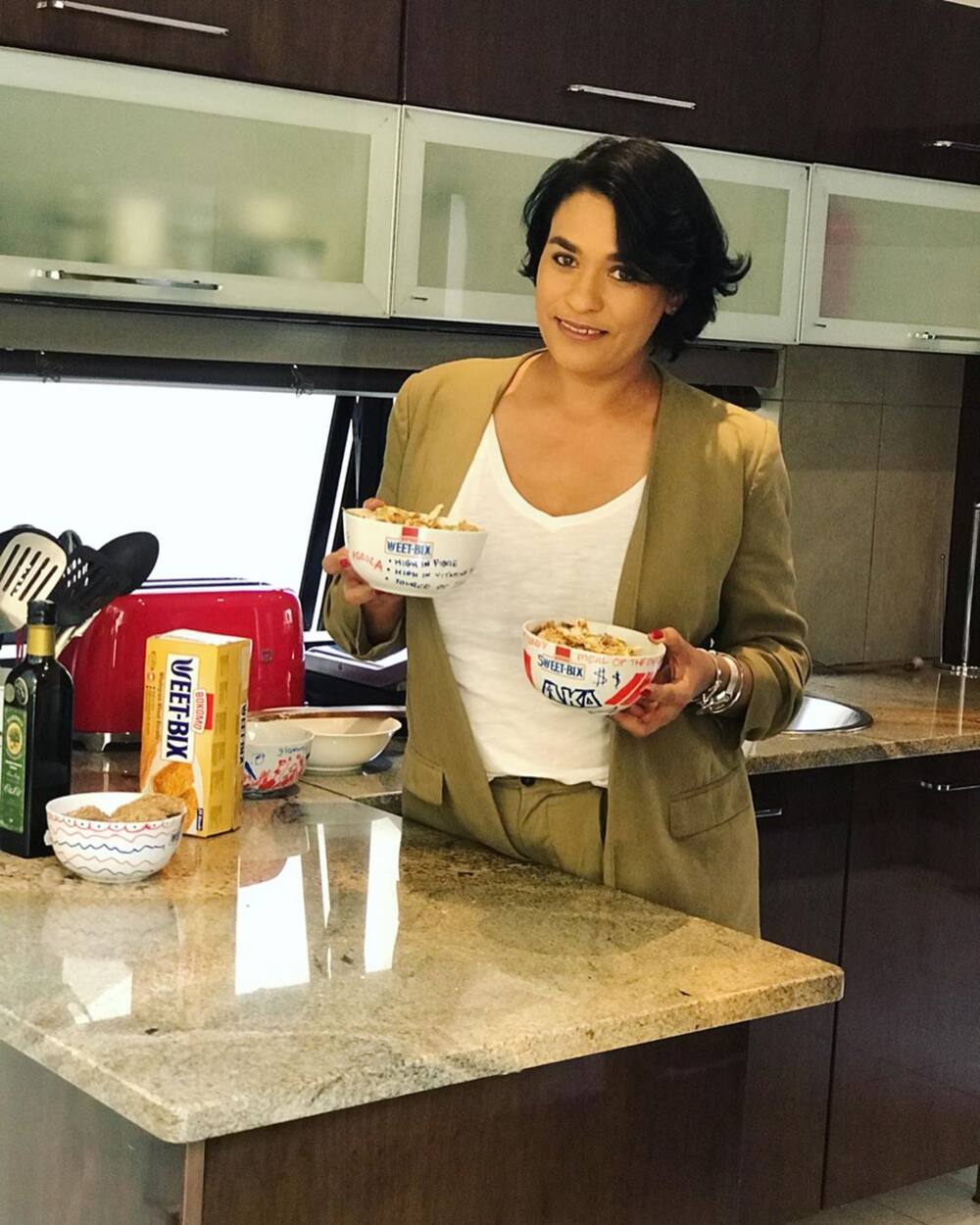 READ ALSO: Zenande Mfenyana thrilled that she'll be someone's mommy soon
Are you heading for a meeting, or do you need a diary? Buy uniquely designed Personalised Vogue Photo A5 Notebook. It can be decorated with your preferred image or photos of celebrities like Lynn Forbes.
Lynn Forbes, the South African version of Kylie Jenner, is a bubbly woman in her fifties whose love for her family is adorable. She keeps her family together by all means even when they rub shoulders.
DISCLAIMER: Please note that some of the links in the article are affiliate links. BRIEFLY.co.za will earn a commission if you purchase through those links. However, we always choose only the best quality products that we use ourselves and recommend to our readers. The earnings we get from the affiliate marketing help us continue preparing useful and entertaining content that our audience enjoys.
READ ALSO: Itumeleng Khune's wife Sphelele gets shaded for covering babies face
Source: Briefly.co.za