Lulu Haarmans bio: age, husband, weight loss, new job, profile, latest
Lulu Haarmans is an Eastern Cape presenter whose influence speaks volume to many entertainment lovers. She commenced her broadcast vocation in uBuntu Radio.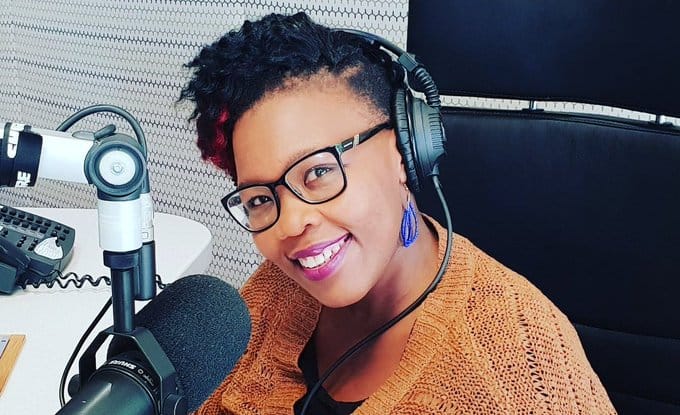 Haarmans gained prominence with her Khanya Ggiyazana mid-day show on Umhlobo Wenene FM. Apart from that, there are other exciting details worth finding out about her.
Lulu's profile summary
Celebrated name: Lulu Haarmans
Real name: Lungiswa Haarmans
Place of birth: Grahamstown, Eastern Cape
Birthdate: 4th of February
Nationality: South African
Alma mater: Walter Sisulu University
Profession: Radio anchor
Lulu's early life and career
Lulu attended Walter Sisulu University. She commenced her career as a newsreader in the late 1990s with uBuntu Radio before she left to join Radio Grahamstown. Later, she got another opportunity of working with Umhlobo Wenene FM.
To Lulu, radio is a platform to change the world. At a point in time, she said the radio world allows her to achieve her dream with just the touch of a button. With a passion for social work, the radio industry allows her to explore her passion with ease.
READ ALSO: Abdullah Ibrahim bio: age, children, wife, songs, albums, movies, profile, where is he today?
How old is Lulu?
Lulu Haarmans age is unknown, but then, it is certain that she was born on the 4th of February in Grahamstown, Eastern Cape, South Africa.
Who is Lulu Haarmans married to?
Although the presenter is always seen wearing a ring, there is no available information concerning her love affairs with anyone. "Who could Lulu Haarmans husband be?" and "was there any Lulu Haarmans wedding ceremony held?" are two questions that fans of the presenter keep asking.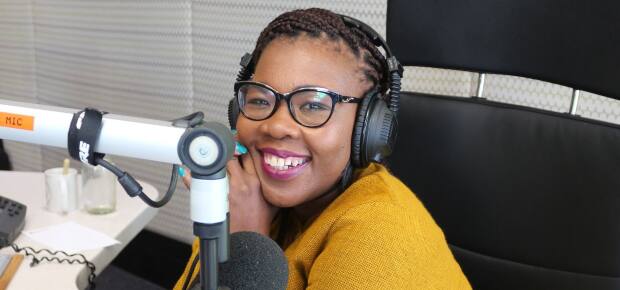 While no one seems to have an answer to the questions at the moment, everyone is patiently waiting for the news that would break the silence and also clear the air.
What happened to Lulu Haarmans?
Lulu Haarmans Umhlobo Wenene FM presenter was unfortunately fired from the radio station towards the end of last year. After the SABC spokesperson Vuyo Mthembu confirmed the news about the termination of her appointment, the spokesperson refused to clear the air on the reason behind the action. According to her, she said:
The SABC is not in a position to go into the details as this was a matter between the SABC and Ms Haarmans. The station will make an announcement in due course as to who will present the mid-morning show.
After the news of her job termination came as a shock to the station's listeners and fans, different rumours have been flying since then. Some of her fans concluded that she was relieved of her job because she erred to pitch as MC for an event for the station.
Lulu Haarmans weight loss
The apparent transformation of Lulu's body left her fans stunned. They seemed to be excited about the change of her weight and did not hesitate to express their concern and opinions about it.
READ ALSO: Eric Mathoho bio: age, measurements, wife, current team, stats, salary, cars, house
Posts like "ULulu must share your diet plan, this is amazing," "Lulu it's amazing to see you on this body," and "wow I couldn't even recognize her she has lost lots of weight pls share your secrete Lubha" were some of the comments that her new look was greeted with.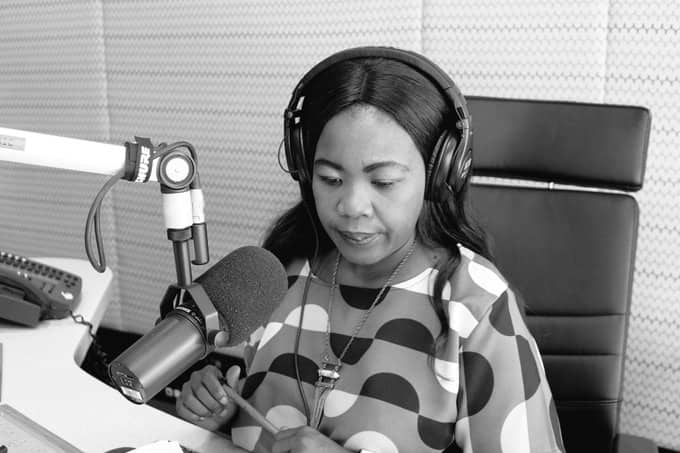 What is Lulu latest news today?
A new chapter unveiled for the radio celebrity Lulu Haarmans as she resurfaced on the airwaves following her new appointment with digital radio station Keith Ngesi Radio (KNR) in May 2020. In her words, "it is a step in the right direction."
Lulu Haarmans new job seems to be an amazing one as she gets to spend more time on-air. She hosts The Aftermath on weekdays from 9 am until 12 noon. She described her arrival at KNR as a miracle in disguise seeing that the digital radio space was "a force to be associated with, that offers much listening comfort to the audience, and it is not restricted by geographical location."
Her new show The Aftermath is a society and lifestyle program for aspiring innovators and the unconventional generation whose desire is to master different spheres of life. The programme challenges its listeners to break out of their comfort zone and reach their full potential.
Social media presence
It is surprising to know that the reputable radio presenter does not enjoy so much of followings on her social media platforms. For instance, her Twitter handle has less than 700 followers, while Lulu Haarmans Facebook does not have up to 5,000 friends. Nevertheless, she entertains them with pictures of her shows and events. Also, some of Lulu Haarmans videos are available on the YouTube channel.
Lulu Haarmans has proven to be a woman who is not moved by circumstances. This is evident in how she was quick to let go of the pains of her dismissal from Umhlobo Wenene and focus on her passion for impacting lives through her radio presentation skills. As she continues to rock the airwaves on Keith Ngesi Radio, indeed, better days lie ahead of the fantastic radio celebrity.
READ ALSO:
Sonja Herholdt bio: age, children, husband, songs, album, and profile
Masibusane Zongo age, measurements, family, current team, position, stats, salary, profile
Jacques Nienaber bio, age, wife, education, Springboks, salary, army, profile
Source: Briefly.co.za