F1 drivers 2020: who is the best formula 1 driver?
Formula One (F1) is among the most cherished auto racing sports in the world of motorsport. Like any other internationally sanctioned sport, it brings together competitors from different corners of the world. In 2020, the championship is set to have 20 able competitors, representing ten teams. So, how do the F1 drivers 2020 squad look like, and who is the best among them?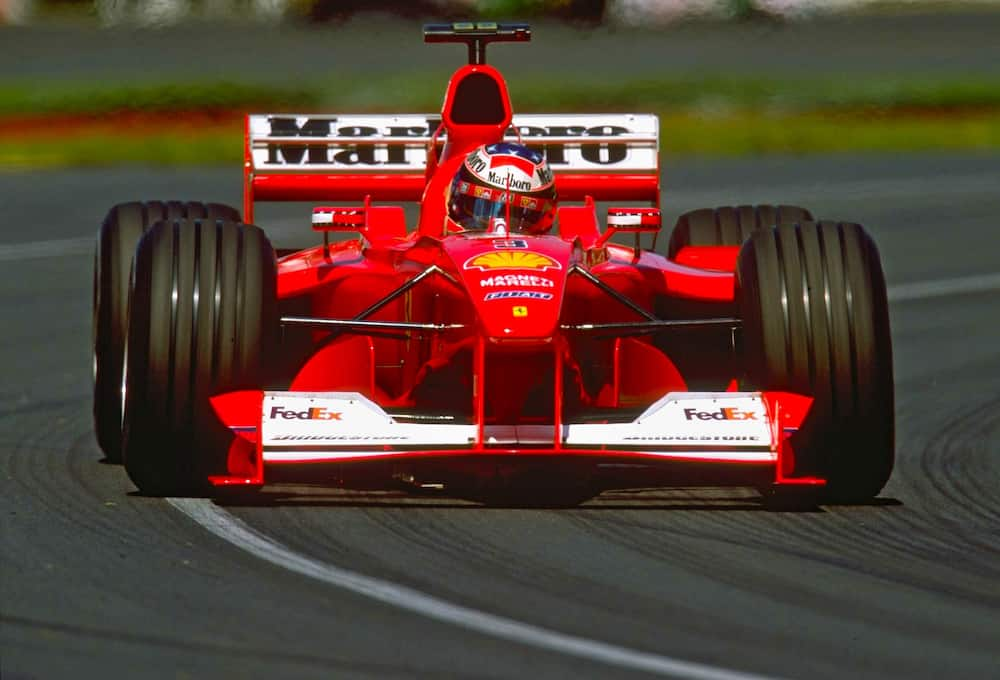 The 2020 Formula One Championship line up is already out. Arguably, it is somehow similar to that of 2019, but this is not entirely the case. There is a new addition of highly competitive drivers who you need to look out for in 2020.
List of F1 drivers to watch out in 2020
Below is a list of the 2020 F1 drivers, their current points, teams, and other important facts you may wish to know.
20. George Russell – 0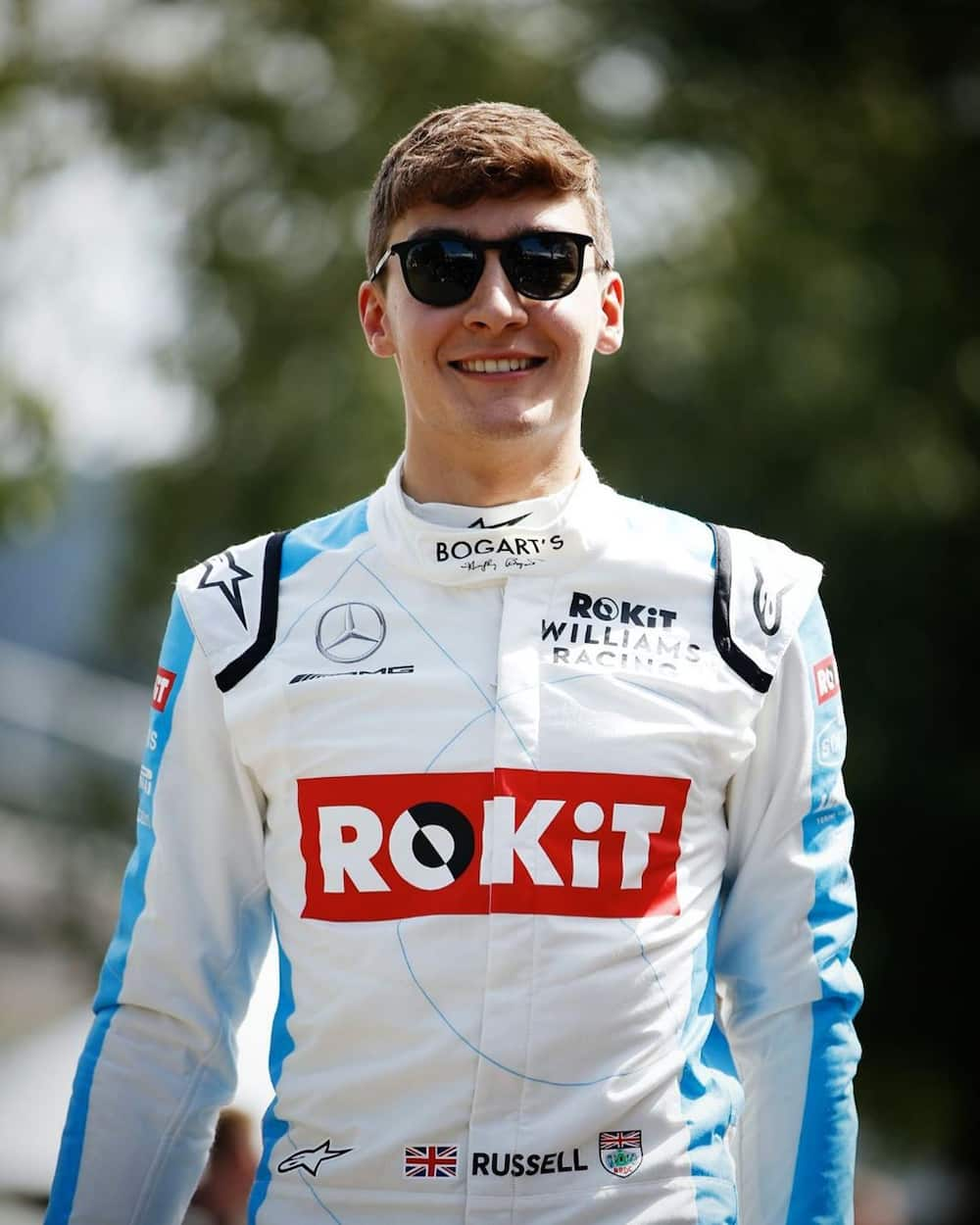 George Russell is a 22-year-old British racing driver. At the moment, he is among the youngest drivers competing in Formula One. His 2020 team is Williams. Russell's car number is 63.
Previously, he was competing in the FIA F2 Championship. During his time in F2, Russell emerged the winner of the following titles: GP3 Series Champion (2017) and FIA F2 Champion for ART (2018).
19. Romain Grosjean – 0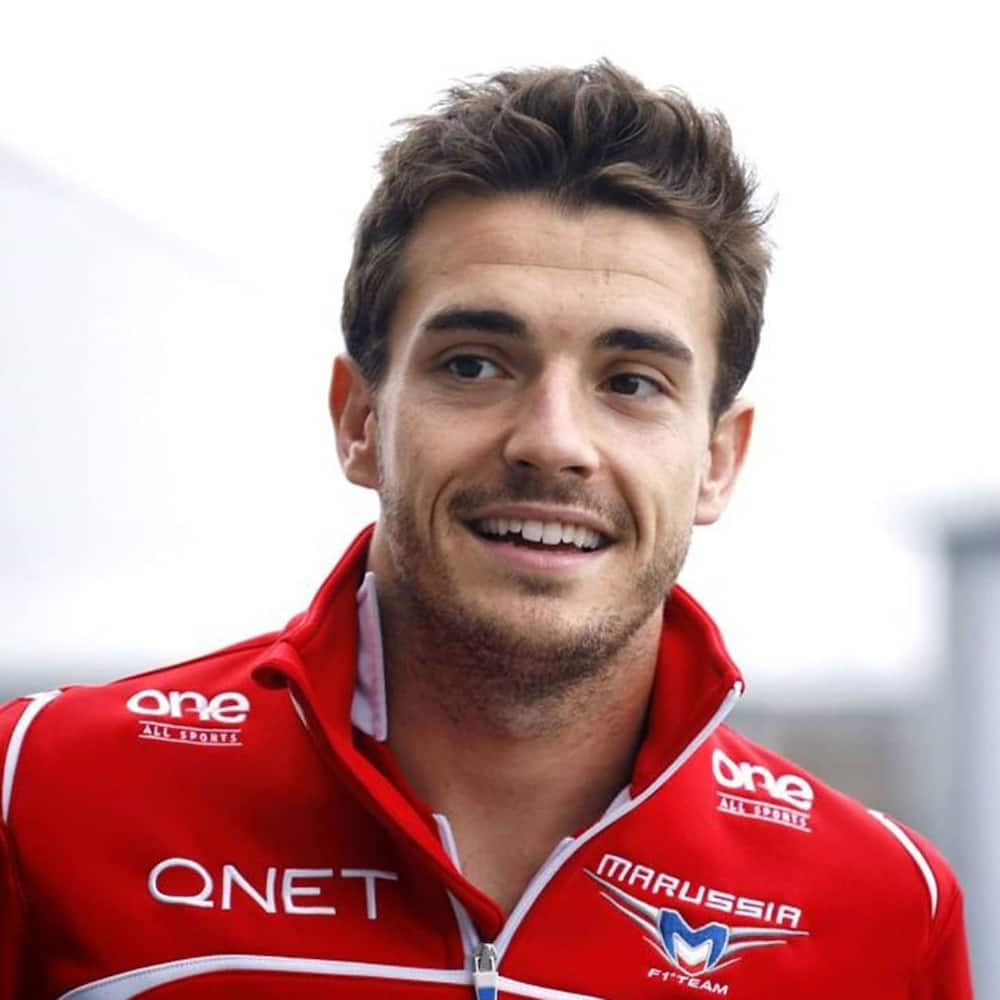 Grosjean is a Geneva-born racing motorsport driver. The 34-year-old dominated the 2003 French Renault competition, coming first. At the time, he was 17 years old. So far, he has scored ten podiums proving his worth in the sport. Currently, he is representing the Haas team. Also, Grosjean's car number is 8.
18. Nicholas Daniel Latifi – 0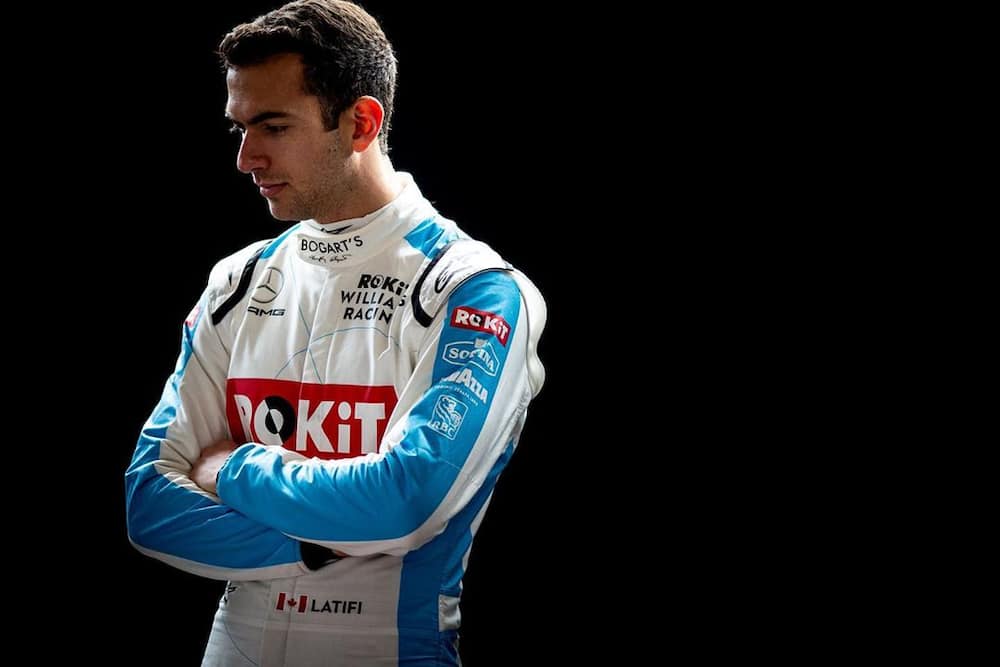 Latifi is an Iranian-Canadian national. He is currently racing under the Williams squad alongside George Russell. Latifi has been competing in F2 before he attracted the squad's attention, who later promoted him. Over time, his racing skills and experience have been improving steadily. He recently confirmed that he would be among the 2021 F1 drivers who will represent the Williams team.
17. Kimi Räikkönen – 0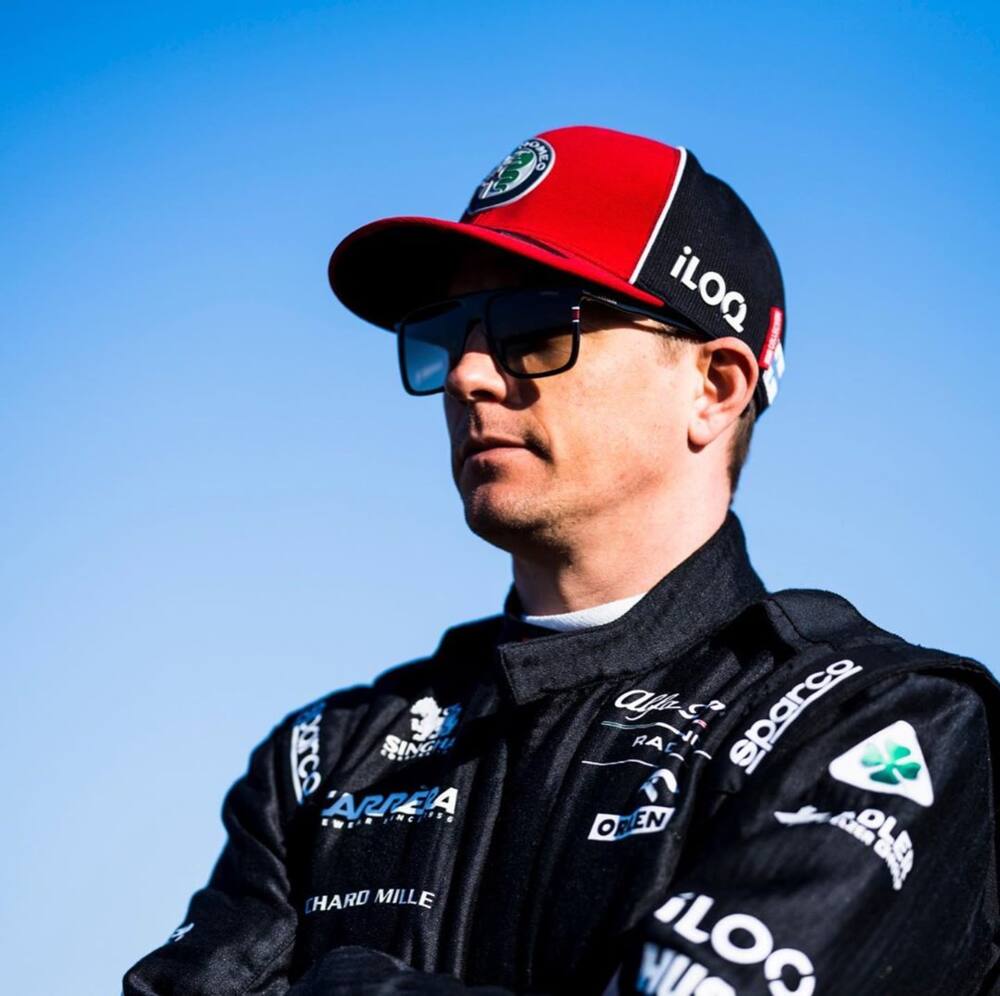 Popularly known as "The Iceman," Räikkönen has continued to prove his worth since joining the Alfa Romeo Racing team. He made his breakthrough in 2001. To this far, the Finish driver has won 103 podiums. He has also previously raced under the McLaren and Ferrari teams. His car number is 7.
16. Kevin Magnussen – 1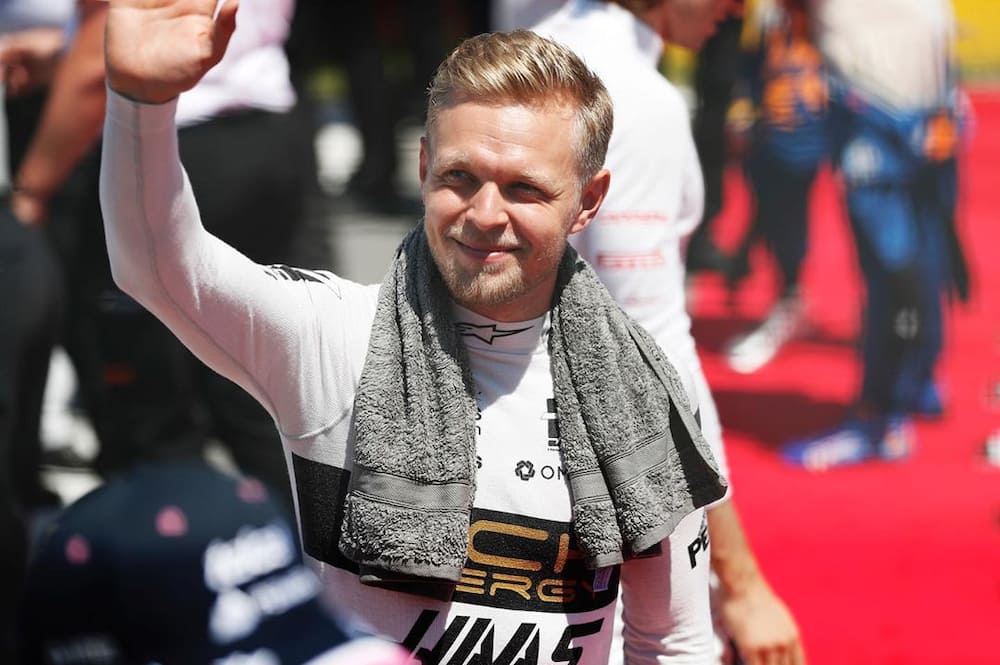 Like his father, Jan, Kevin Magnussen is one amazing FI driver with outstanding skills. He came to the limelight when he emerged in the top three in the Australian Grand Prix in his junior career. During the time, he was under the McLaren. The 27-year-old currently races under the Haas squad alongside Grosjean.
15. Daniil Kvyat – 1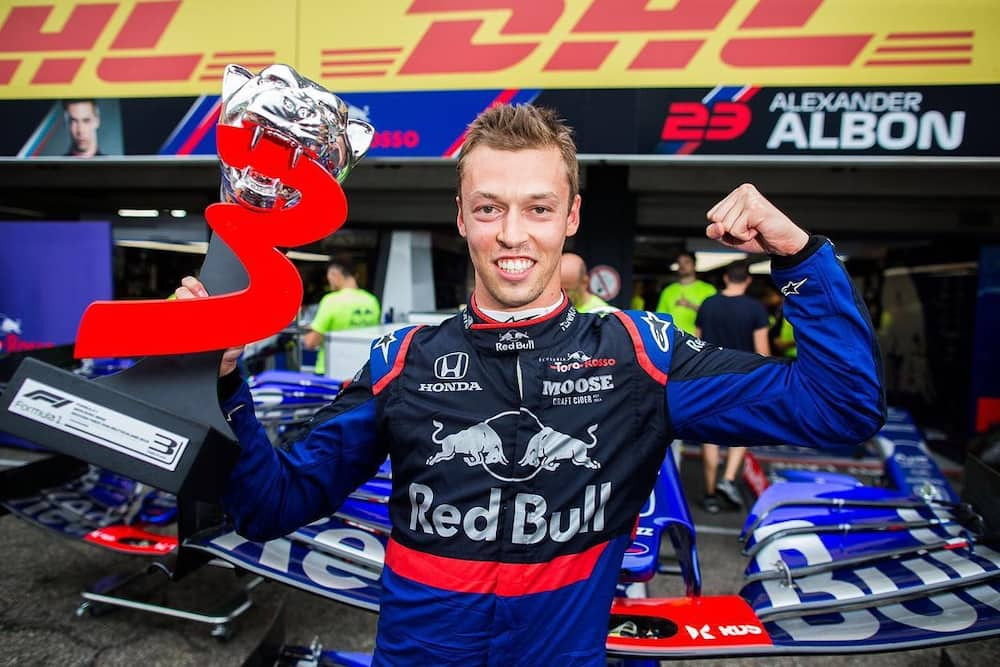 Daniil Kvyat is a 28-year-old Russian national with impeccable Formula One racing experience. He is among the few established racers from his country right now. In 2020, he was racing under the AlphaTauri squad. He ranked position 15 at the 2020 F1 competition held on 19th July 2020.
READ ALSO: List of the most popular and highest paid TikTok stars in South Africa 2020
14. Antonio Giovinazzi – 2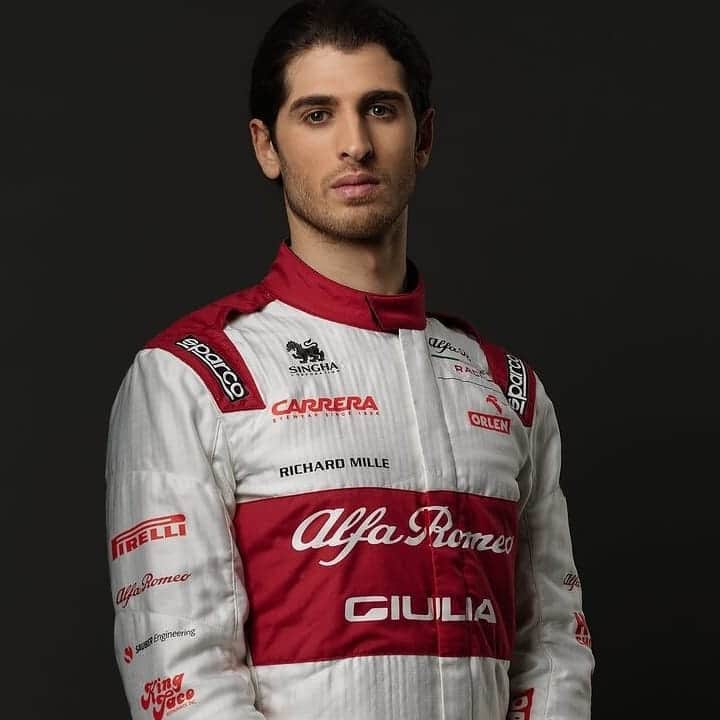 Antonio Giovinazzi, car number 99, was born and raised in Italy. The 26-years-old Italian driver rose to fame in 2015 after participating at the FIA Formula 3 European Championship. He won the Masters of Formula 3 competition in 2015. This year, he was on the Alfa Romeo squad.
13. Esteban Ocon – 4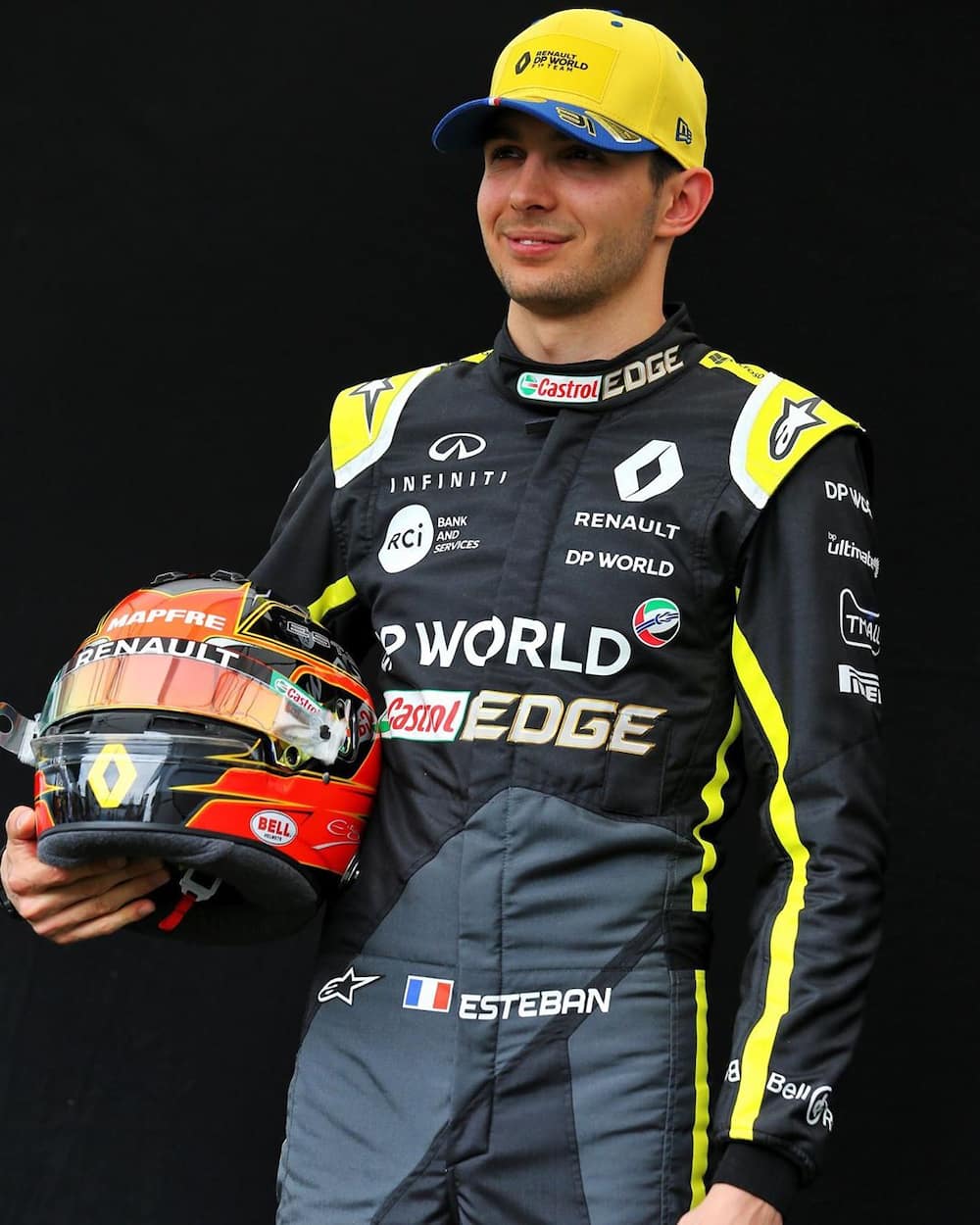 Esteban Ocon is a partner of Daniel Ricciardo. The two race under the Renault squad. At the age of 10, he bagged the French Cadet Championship. The 23-years-old French driver replaced Rio Haryanto in the F1 2016 line up, making his Grand Prix debut Belgium. The year 2015 was also his best because he won the GP3 Series.
In 2017, he joined Force India. Overall, his talent and determination are among the key traits loved by many.
12. Pierre Gasly – 6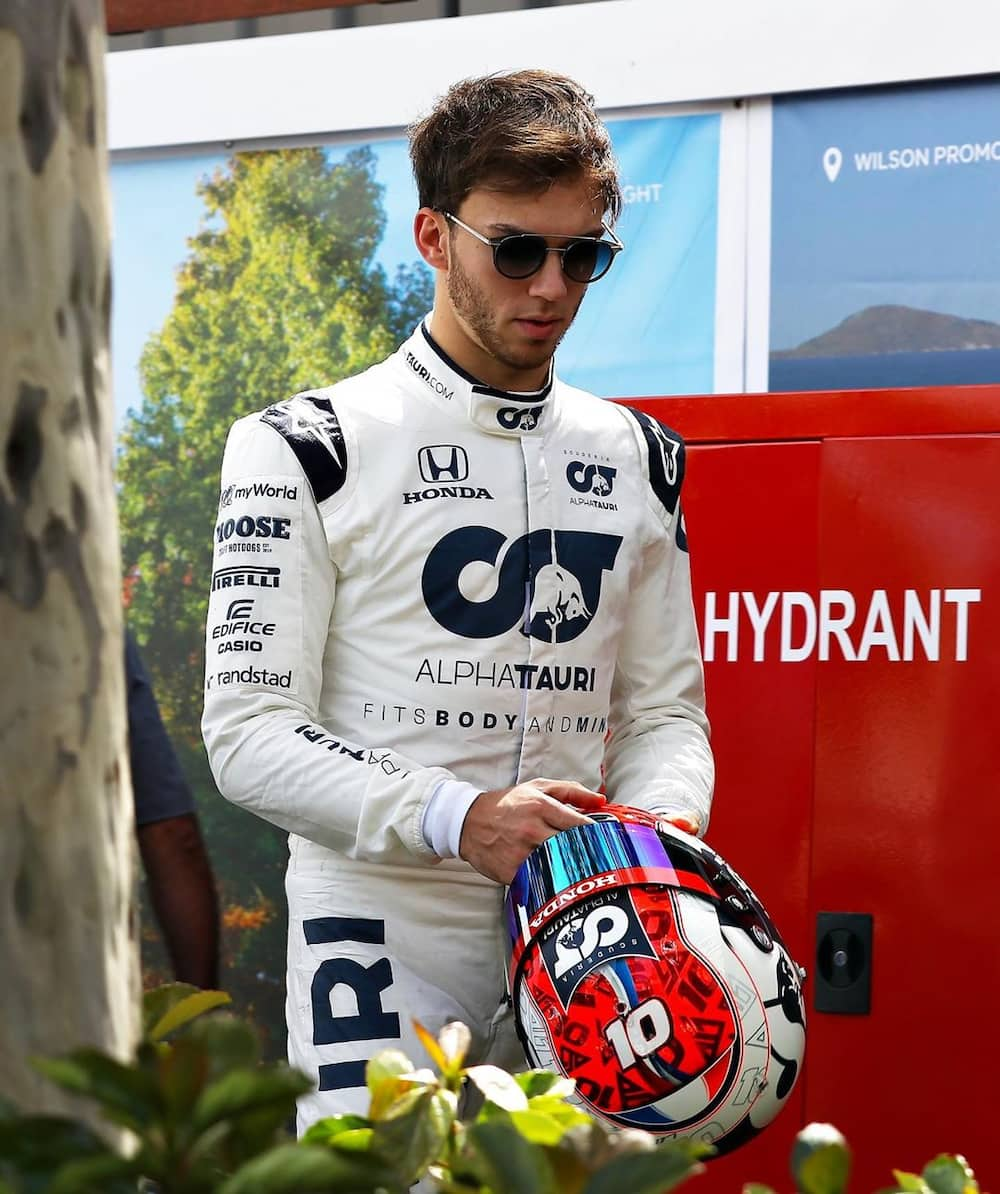 Pierre Gasly is a French racing driver who emerged position 6 in the recently concluded Formula One competition. He was a partner of Daniil Kvyat, who both raced for AlphaTauri in the championship. Gasly made his F1 debut in 2017. The French auto racer has been consistent since then. He is expected to make big moves in the future.
11. Daniel Ricciardo – 8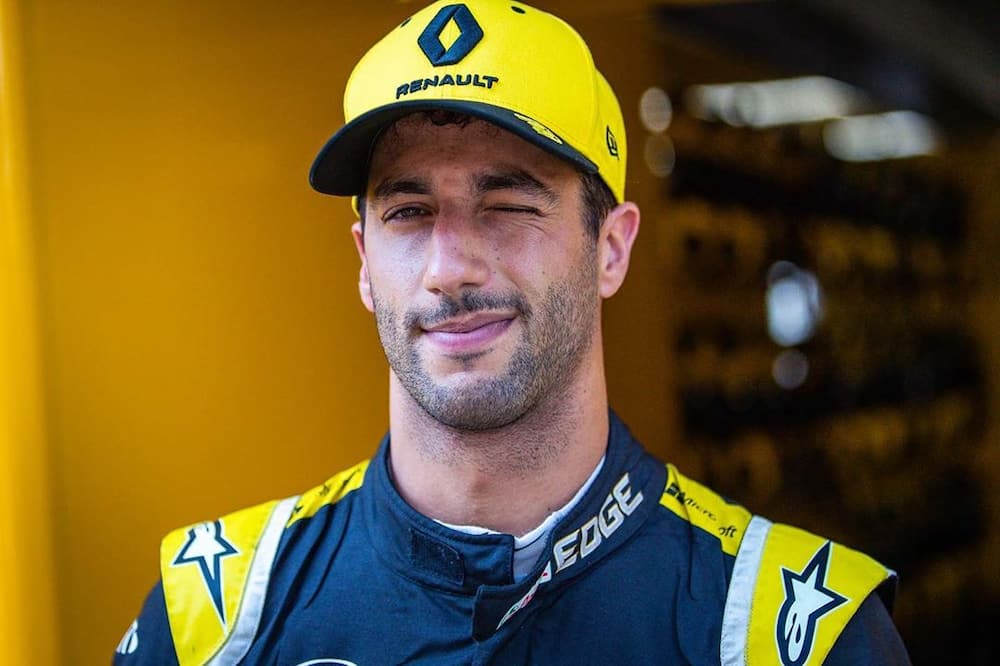 Daniel Ricciardo is a household name in the auto racing competitions. The Australian driver has been around for sometimes hence his notable achievements. The 31-year-old made his breakthrough in the 2011 British Grand Prix through the HRT squad.
In 2014, he emerged top in the Canadian Grand Prix. Currently, he is representing the Renault team alongside Ocon. So far, he has seven wins and 29 podiums. Lastly, he has a total of 1048 points.
10. Sebastian Vettel – 9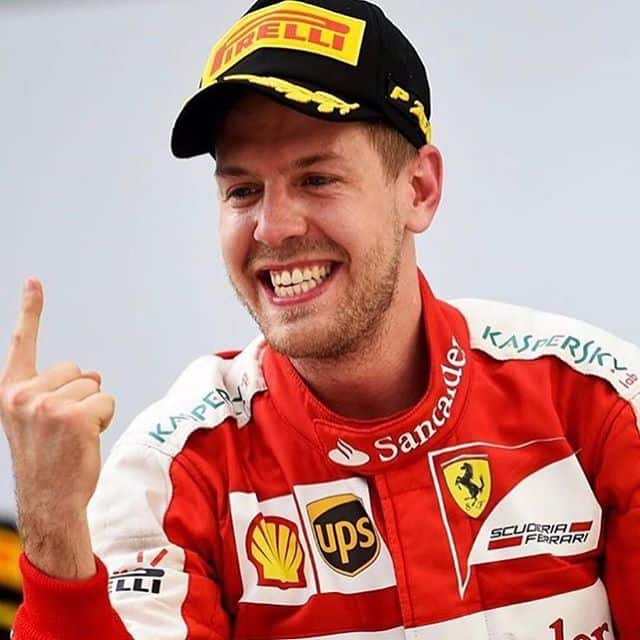 Sebastian Vettel, car number 5, is a multiple winner of the F1 World Champion. The Germany driver is currently 33 years old. His track record in motorsport is among the most-envied by admirers. He won the World Championship titles consecutively, starting from 2010 to 2013.
His first win was in 2008, the Italian Grand Prix. He is a partner of Charles Leclerc in the Ferrari 2020 team. So far, he was won 120 podiums with 2994 total points.
9. Carlos Sainz Vázquez de Castro – 15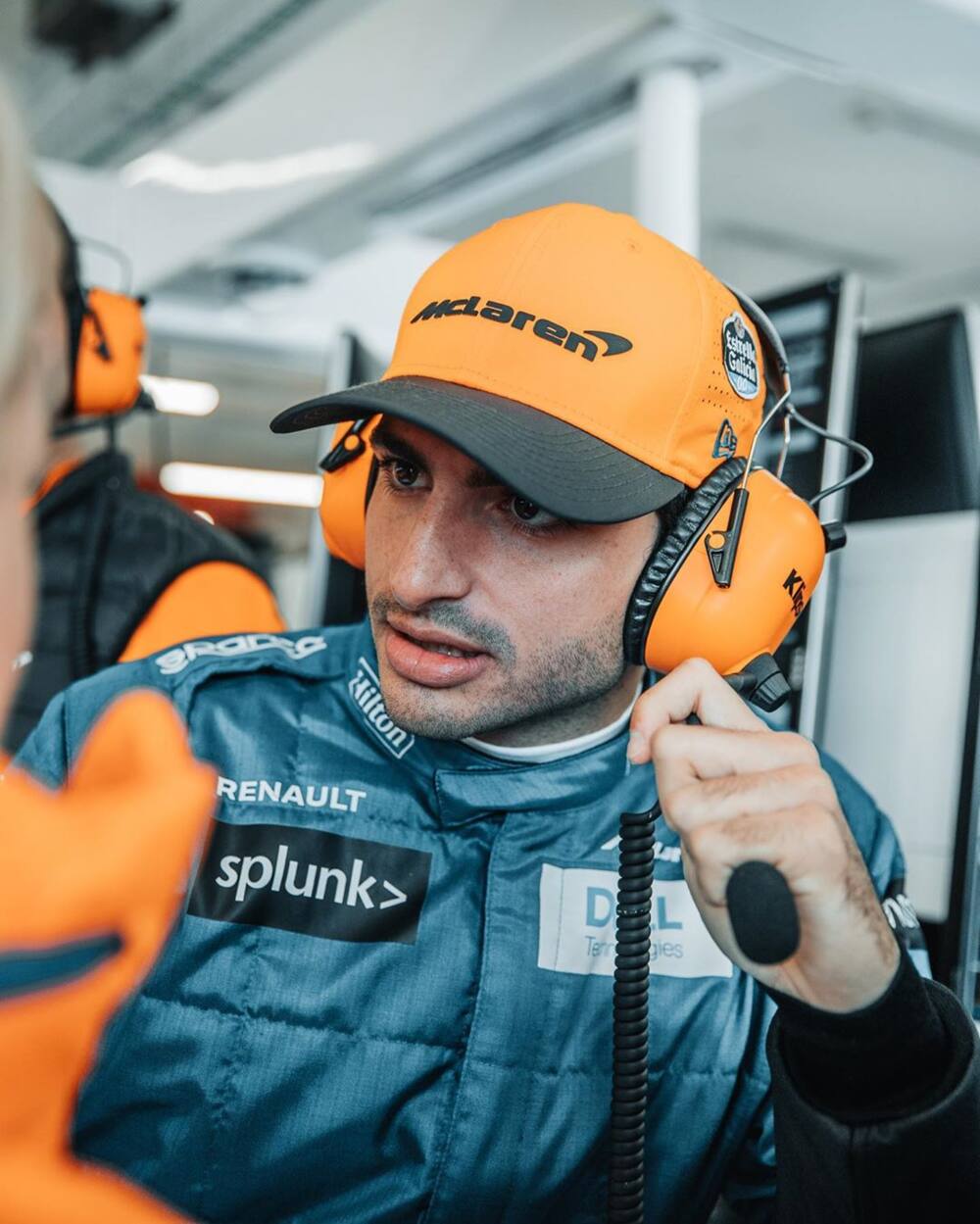 Carlos Sainz Jr. is an established driver who hails from Madrid, Spain. He comes from a family of renowned auto racers, including his father (Carlos Sainz) and uncle (Antonio Sainz). McLaren was his 2020 team. His first race was the 2015 Australian Grand Prix. In 2019, he was ranked position 6 with 96 points.
8. Lance Stroll – 18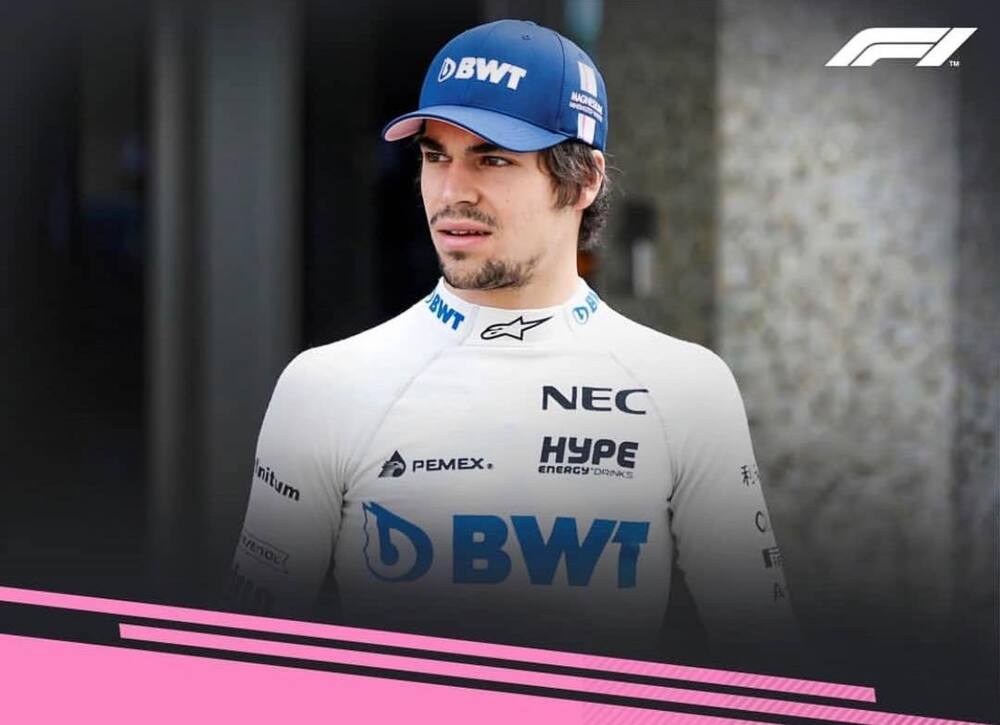 Stroll is a 21-year old racing driver born in Montreal, Canada. Currently, he is driving for Racing Point. In 2017 and 2018, Lance raced for the Williams team. Despite his age, he has achieved a lot since he joined auto racing. For instance, he is the: FIA European Formula 3 champion (2016), Toyota Racing Series champion, and Italian F4 champion (2014).
7. Charles Leclerc – 18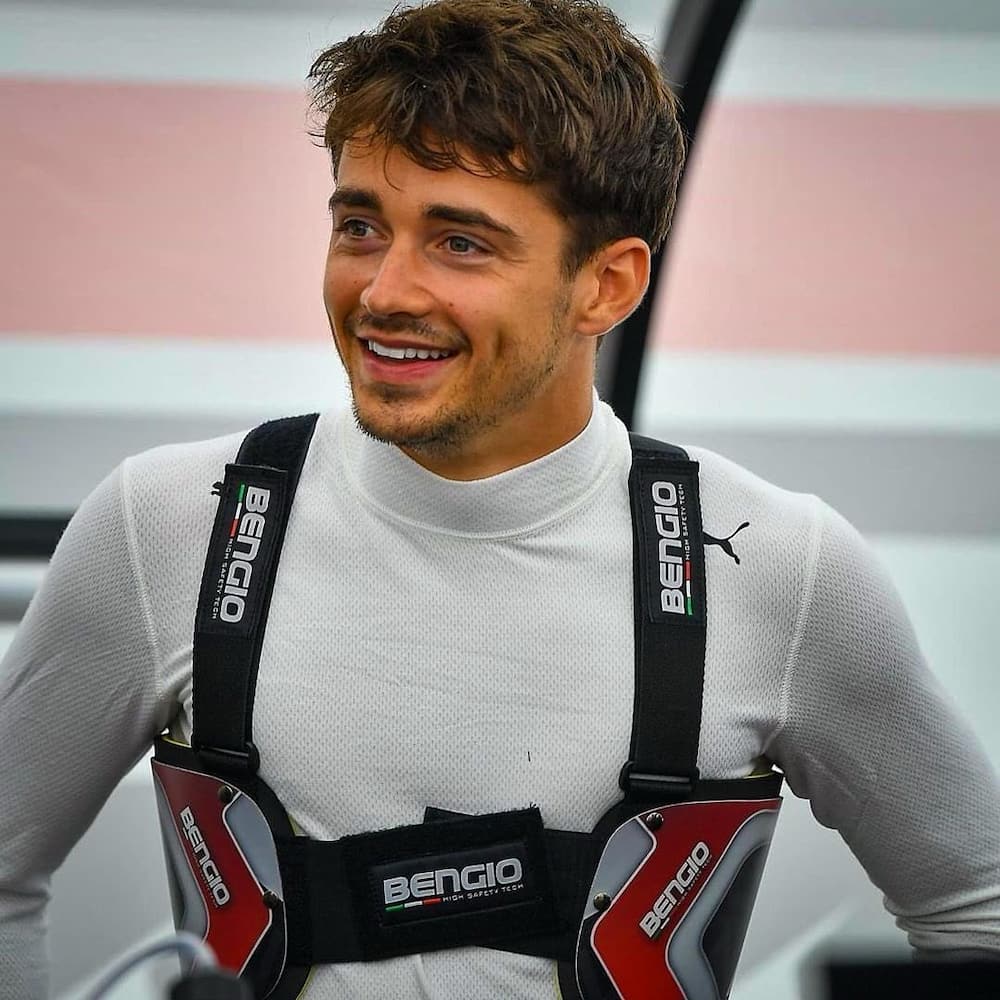 Charles Leclerc, whose car number is 16, is popularly recognized for winning the GP3 Series. He hails from Monte Carlo, Monaco. He is presently racing for Ferrari. He was among the drivers who were highly anticipated to win the 2017 FIA Formula 2 Championship. In 2019, he came fourth with 264 points.
6. Sergio Perez – 22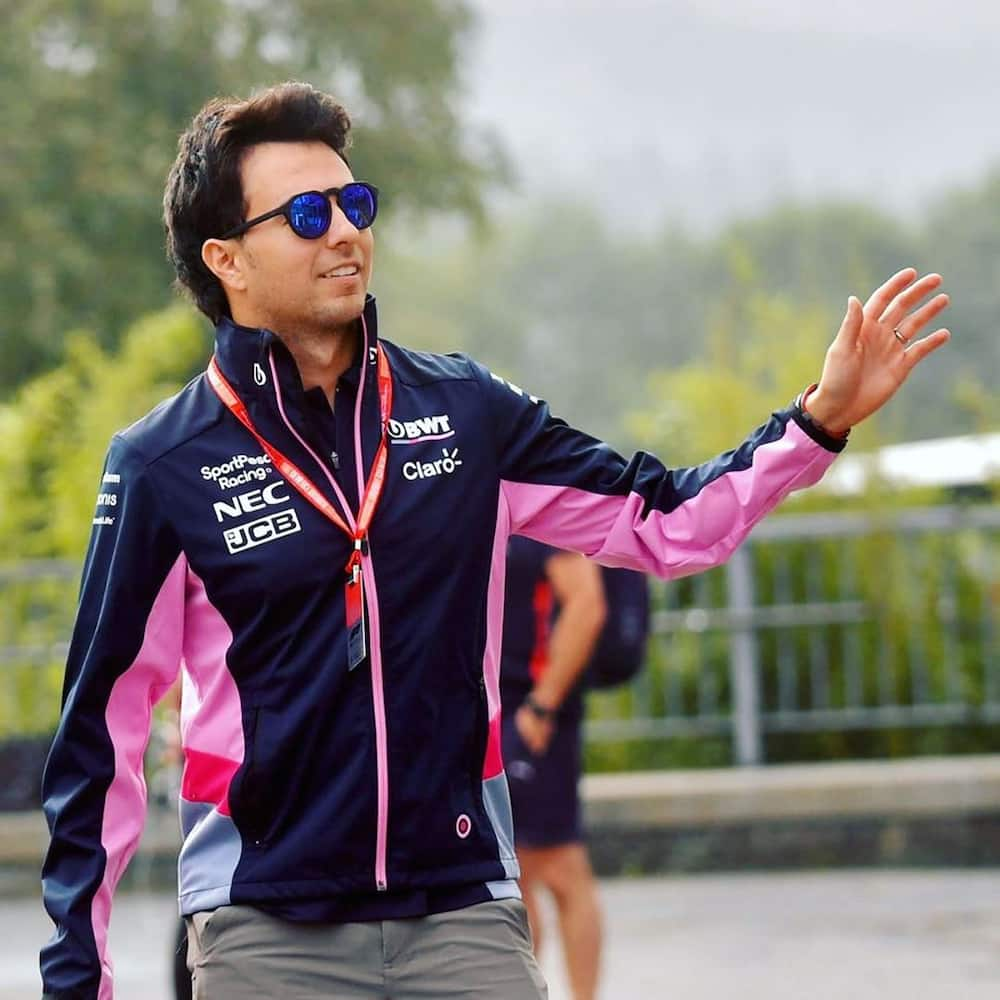 Sergio Pérez Mendoza is a 30-year-old Mexican driver currently racing for Racing Point. He has been a member of Formula One for a long time now. In 2019, he was in the top 10 list of the best F1 auto racers with 52 points. So far, he has won 8 podiums. Sergio has also driven for McLaren and Ferrari.
READ ALSO: List of famous South African musicians 2020
5. Alexander Albon – 22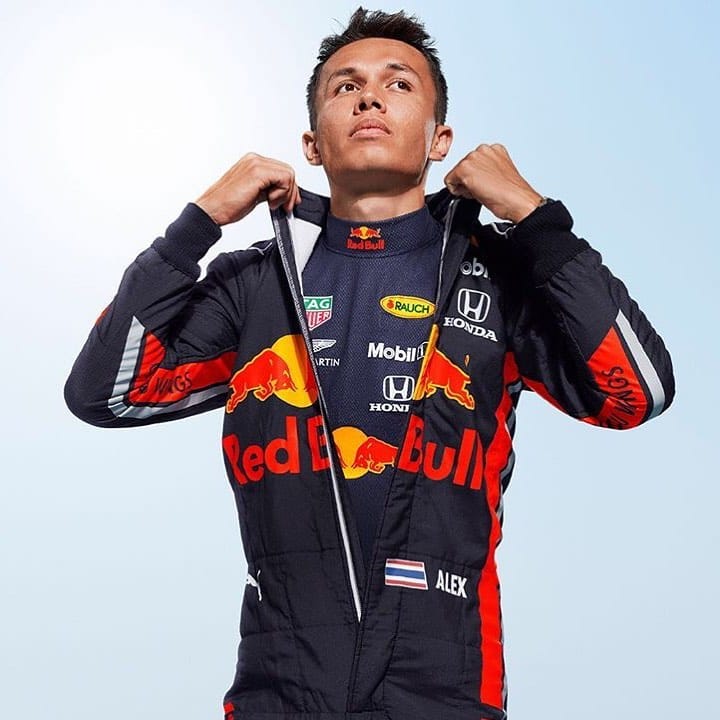 Alexander Albon is a Thai-British renowned racing driver. The 24-year-old comes from a family of racers. He officially made his debut in 2018 in the FIA Formula 2 Championship.
2019 was among his best career years; he finished in the 8th position at the March 2019 Bahrain Grand Prix with 92 points. He was promoted from Toro Rosso to the Red Bull team in 2019.
4. Lando Norris – 26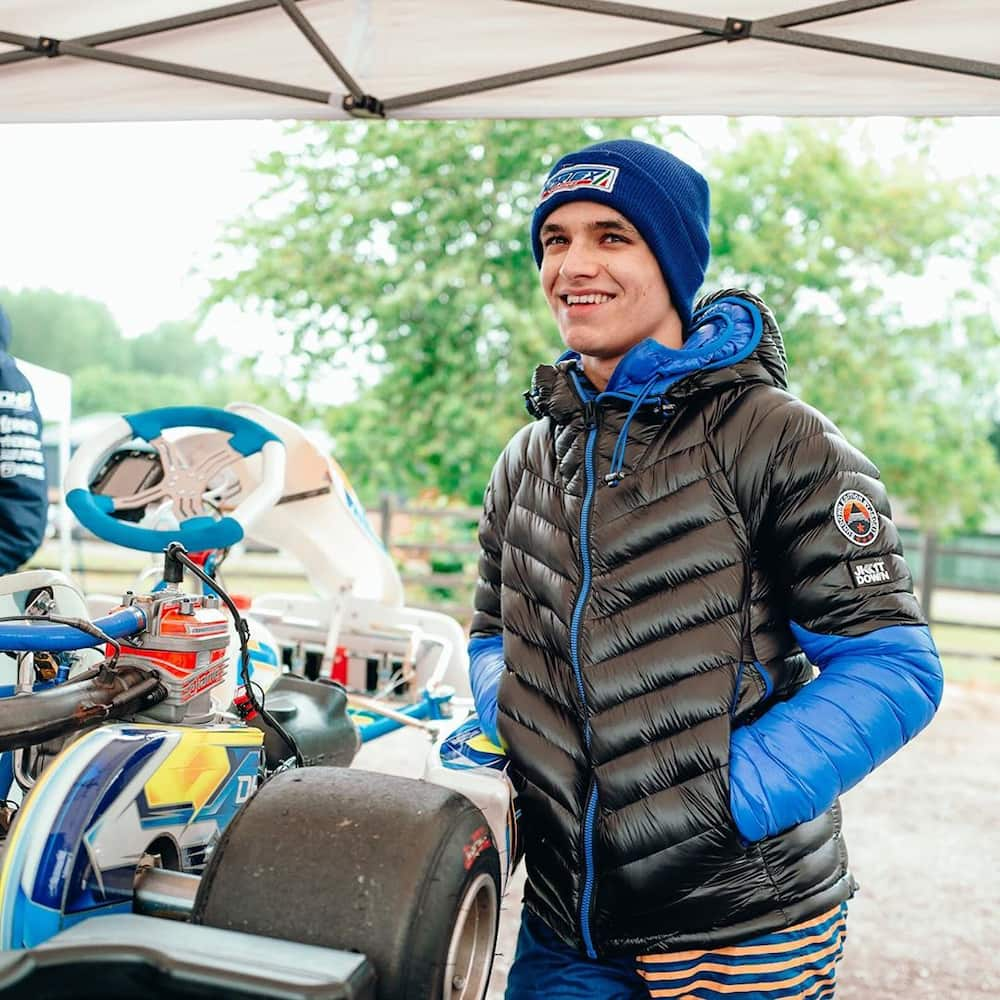 Lando Norris, car number 4, is the youngest F1 driver right now in the competition. He started racing at the age of seven. The youngster is among the best McLaren drivers. He has raced alongside pro racers such as Carlos Sainz. He finished in the 11th position in 2019 with 49 points. Judging by his 2020 outstanding performance, Lando is a force to reckon with.
3. Max Verstappen – 33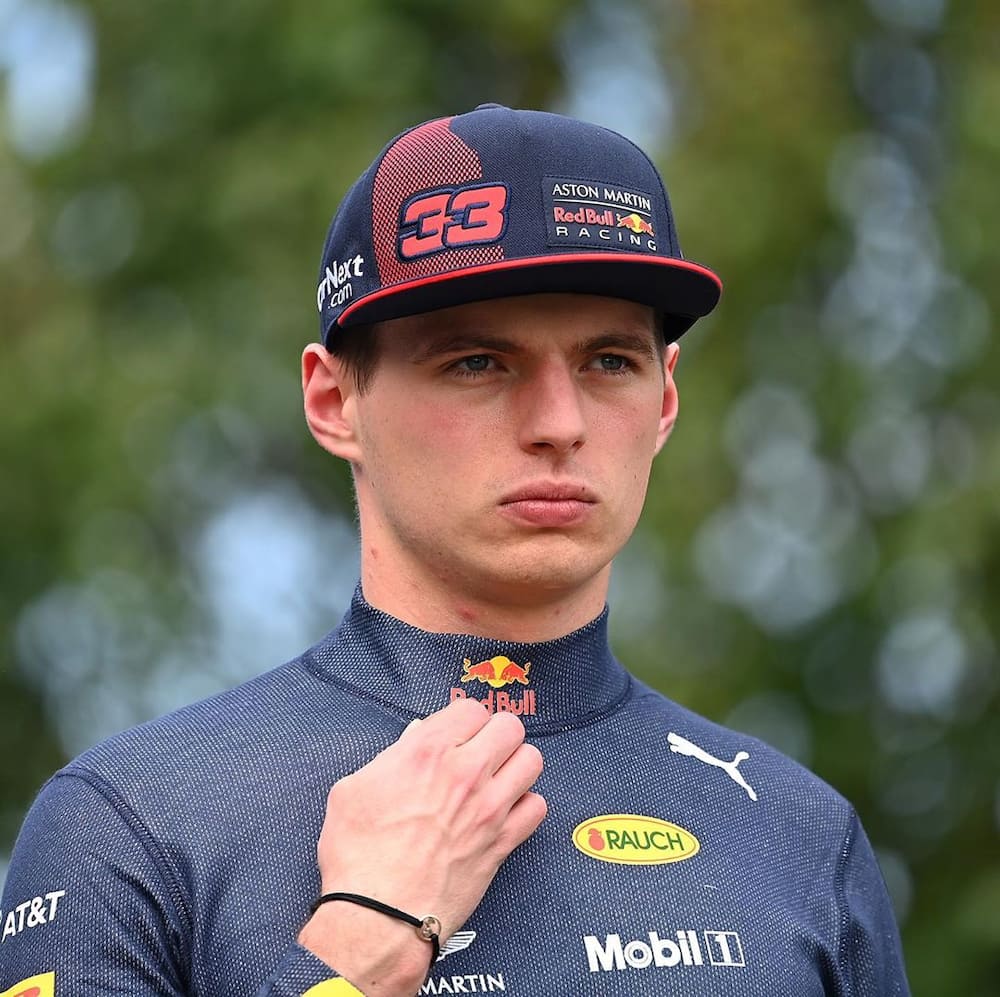 Verstappen is a 22-year-old born in Belgium. He is currently racing under the flag of Dutch. The Dutchman is among the few who are making a fortune in F1. Max made his breakthrough in 2016 in Barcelona for Red Bull. As of 2019, Max Verstappen has won 33 podiums. In 2020, he is racing for the Red Bull squad.
2. Valtteri Bottas – 58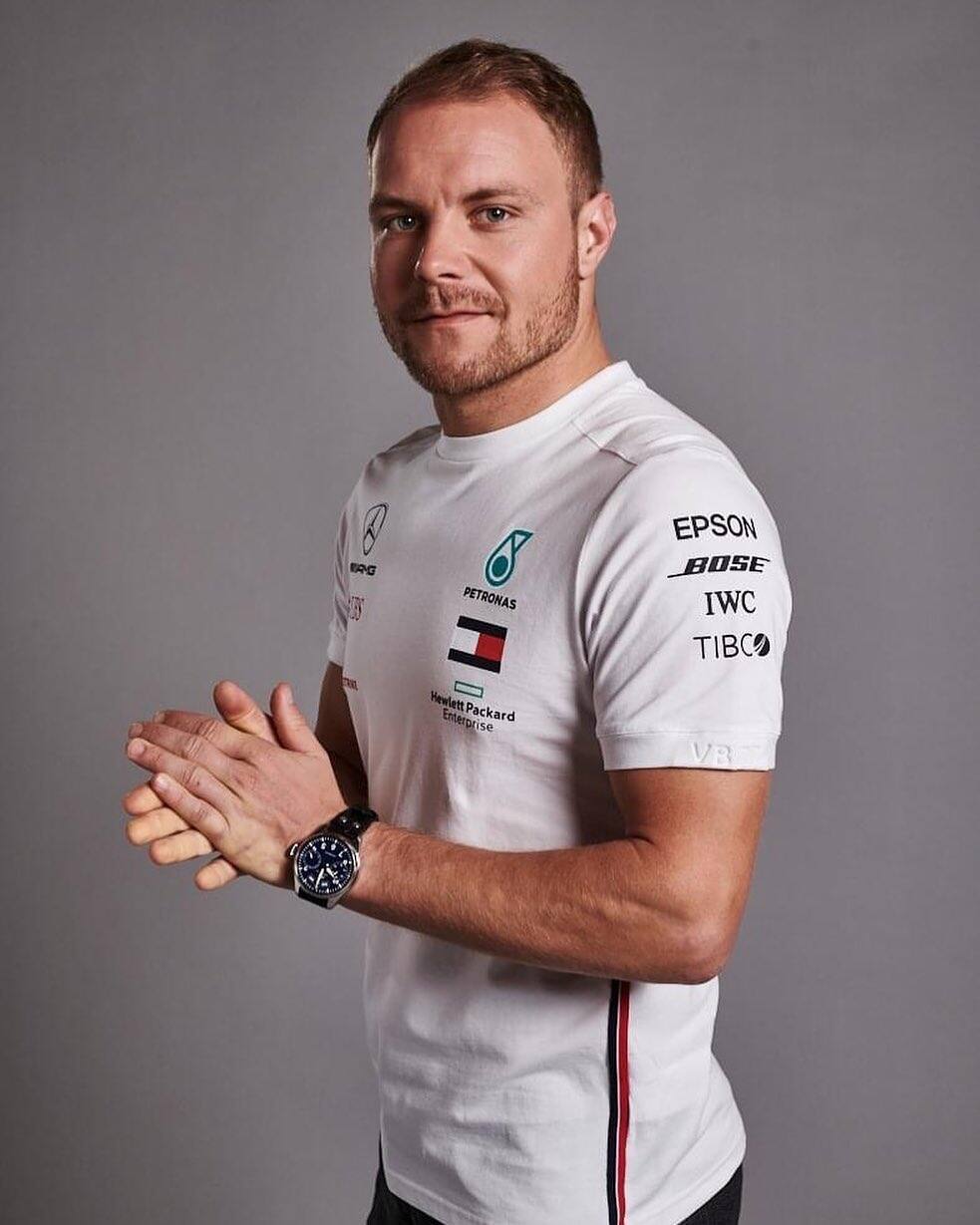 Valtteri Bottas is, no doubt, an established Grand Prix racer who hails from Finland. The 30-year-old made his debut with Williams in 2013. At the moment, he is racing for the Mercedes team. As of 2020, he has earned 48 podiums. In 2019, he finished in second place with 326 points. His car number is 77.
1. Lewis Carl Davidson Hamilton – 63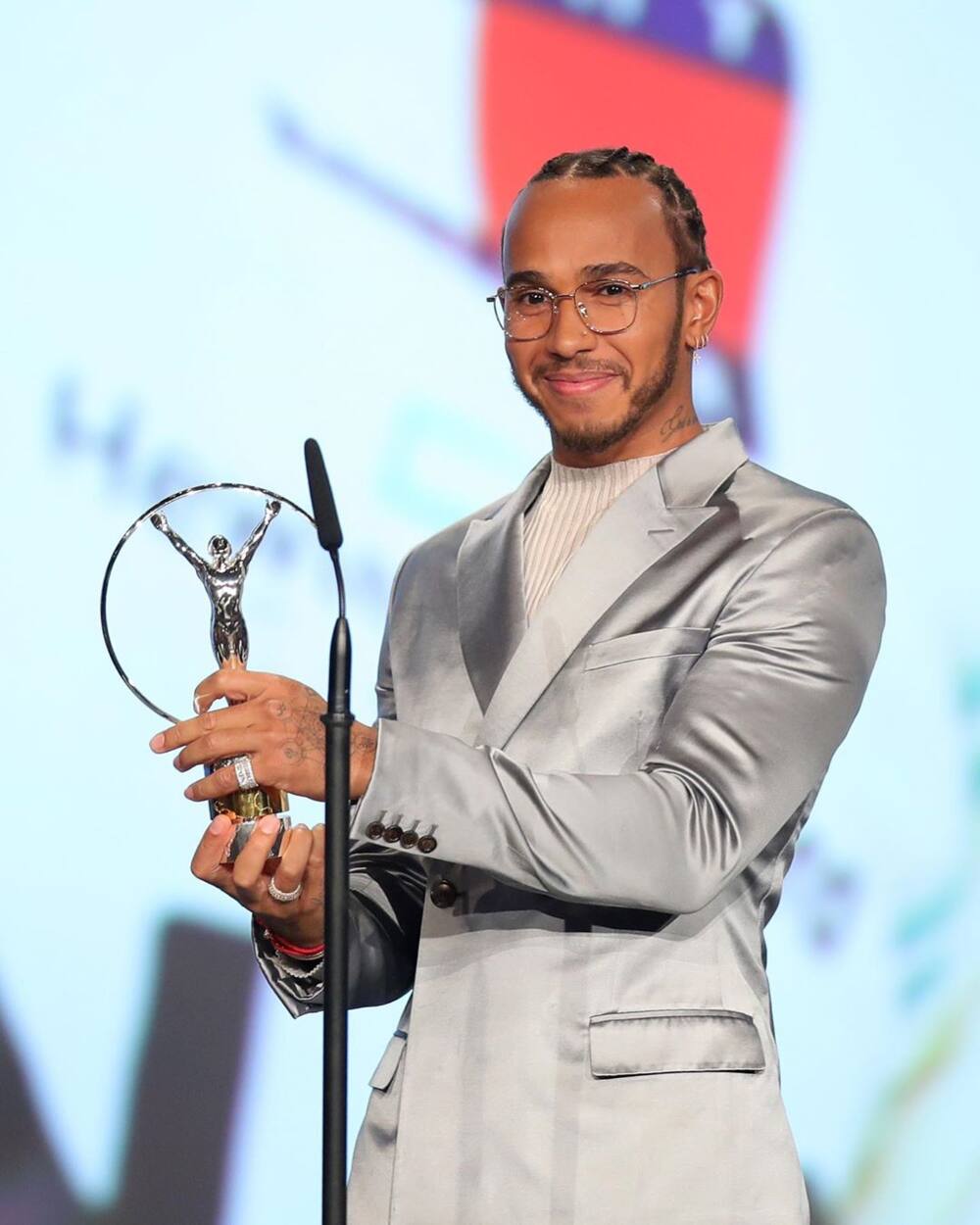 Lewis Hamilton is no new name in Formula One. The 35-year-old is a six-time F1 champion. His first win was in 2007; the 2007 Canadian Grand Prix. Hamilton is currently representing the Mercedes team in the 2020 Formula One Championship. So far, he has won 153 podiums.
FAQs
Below are the answers to the commonly asked questions about Formula One drivers.
Who is the greatest F1 driver of all time?
This is among the trickiest questions ever, considering they are many. However, most people consider Juan-Manuel Fangio as the greatest of them all. Fangio holds five world championships titles. Others include Alberto Ascari, Jim Clark, Michael Schumacher, and Lewis Hamilton, among others.
Who is the best F1 driver 2020?
Lewis Hamilton is currently the best driver in 2020. So far, he has earned 63 points. The 35-year-old is racing for Mercedes.
What do you think about this F1 drivers 2020 selection? The list entails some of the best auto racers from different parts of the world. Arguably, their skills and experience are breathtaking and worth envying. At the moment, Lewis Hamilton, Valtteri Bottas, and Max Verstappen seem to be unstoppable.
READ ALSO: Meet Stephanie Travers – 1st black woman to grace an F1 podium
In July, Briefly.co.za highlighted a story of Stephanie Travers, who is now the first-ever black woman to win the podium in Formula One. Steph is a fluid engineer for the Mercedes squad, meaning she is a teammate of Lewis Hamilton.
Lewis Hamilton took to Instagram to applaud Steph for winning the award. According to his post, the Zimbabwean-born female driver was selected out of the 7000 applicants who applied for the position.
Steph intends to inspire the young black community and children of colour to pursue their dreams. She believes that they have equal opportunities like the rest. Interestingly, this event was significant, considering the ongoing Black Lives Matter campaign.
READ ALSO:
40 of the best makeup artists in the world today
Who is the highest paid soccer player in PSL team Kaizer Chiefs?
10 richest soccer players in South Africa 2020
Source: Briefly News