Best and easy homemade koeksister recipe South Africa
Koeksister is a South African pastry made out of doughnut dough, braided and coated with syrup. Nothing makes a day bright in South Africa, like waking up to a time-saving koeksister recipe for preparing a power breakfast. The doughnuts have a different sweet taste and a crunchy texture from the American biscuits.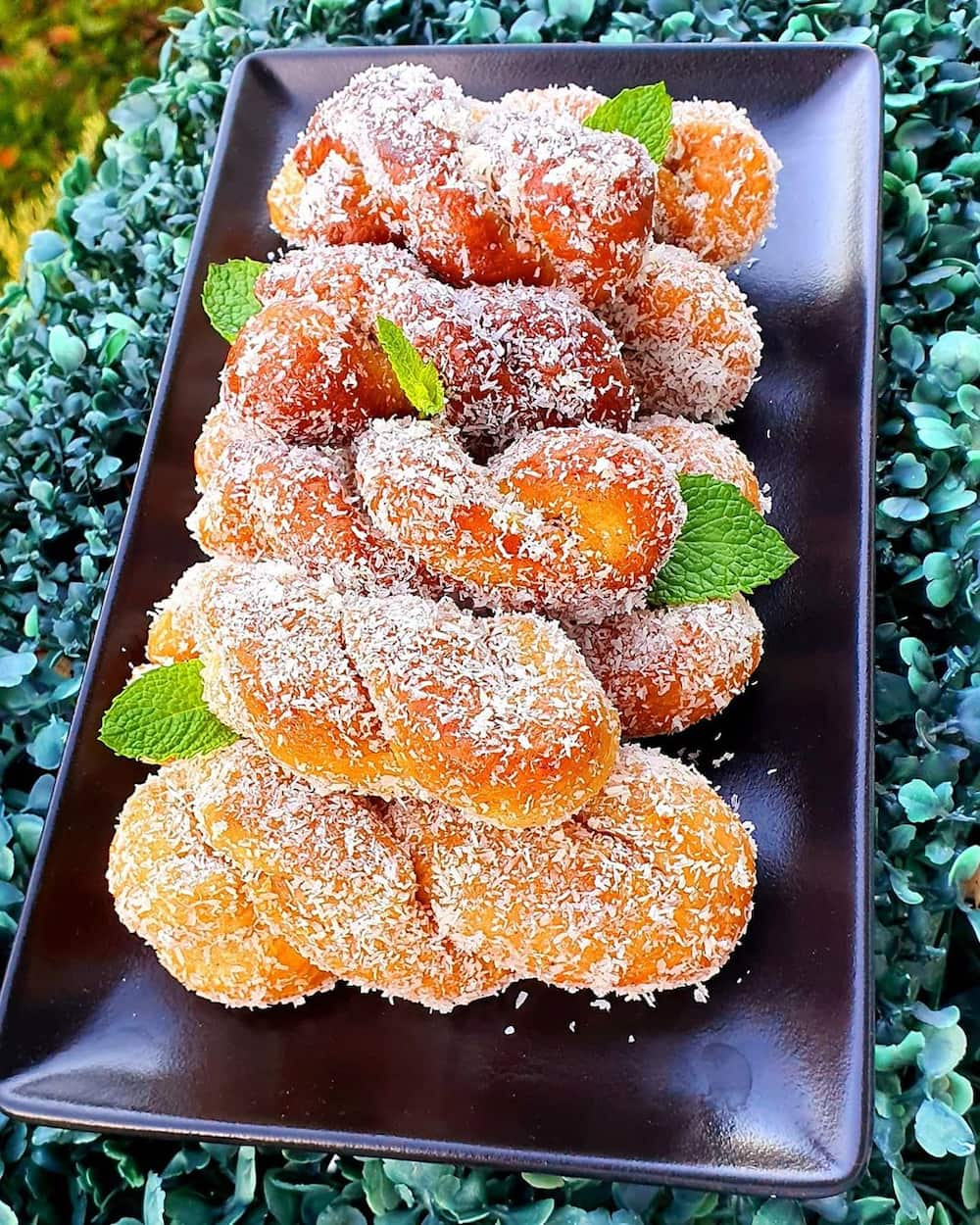 There are two ways of preparing them, the Afrikaans and the Cape Malay method. The koeksister recipe Cape Malay is similar to the traditional South African koeksister recipe easy. The difference is that the latter braids koeksister using the Dutch style while the former needs no braiding.
Which koeksister recipe is the best?
Although spices and lemon add flavour and aroma to the doughnuts, you can exclude them from a recipe to create a unique but straightforward koeksister recipe without spices or koeksister recipe without lemon juice.
Koeksister recipe in Afrikaans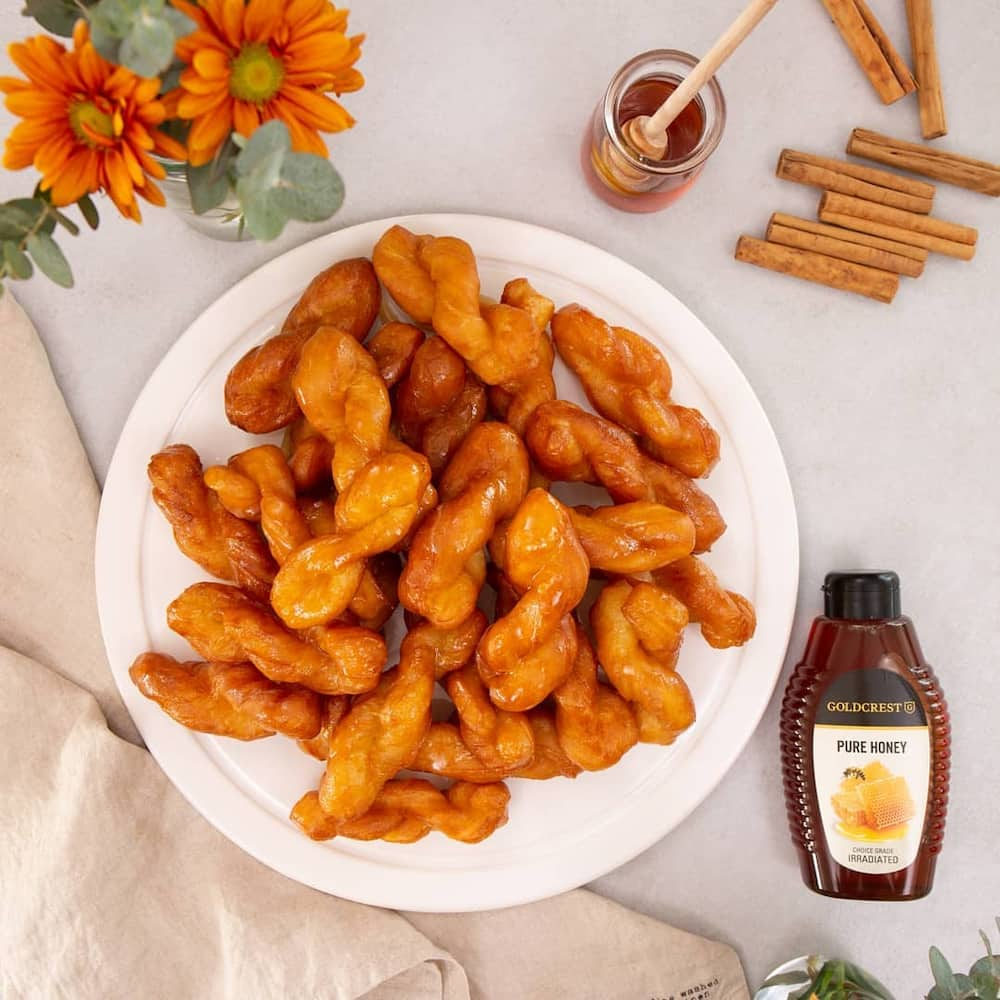 An Afrikaans koeksister recipe without butter is easy to follow. Before you start cooking, clean your beautiful nails and cover your hair for hygiene. In this recipe, choose between butter or margarine.
Syrup ingredients
1 cup water
21/2 cups sugar
2 1/2 tsp lemon juice
1 tsp vanilla essence
Dough ingredients
1 1/2 cups cake flour
4 1/2 tsp baking powder
150 ml milk (or vanilla soy milk)
20 g margarine (or 20g butter)
3 cups canola oil
1/4 tsp salt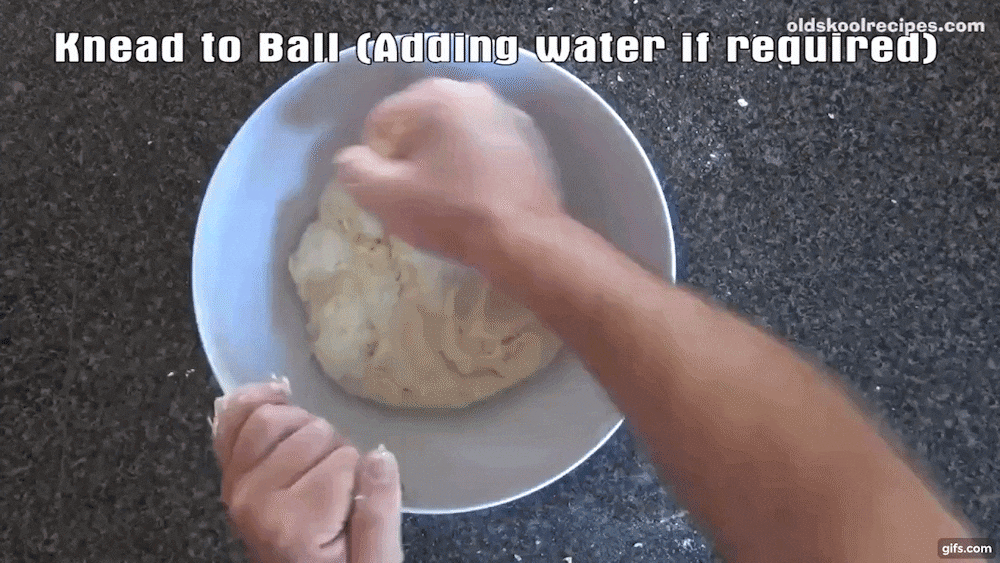 READ ALSO: Easy banting recipes
Instructions
Prepare the syrup by heating a mixture of water and sugar under low heat for about 7 minutes. Turn off the heat and stir into the mixture lemon juice and vanilla essence, then pour it in a container and refrigerate.
Mix the flour, salt, milk, small pieces of margarine, and baking powder in a bowl and stir until they combine evenly.
Roll the dough out to a thickness of 5 mm and cut out 10 mm thick dough strips. Braid three strips per koeksister.
Heat canola oil under medium heat until it is hot and fry them until they turn golden-brown.
Remove the koeksisters for the oil and put them in the refrigerated syrup immediately. Return the syrup into the fridge in between soakings to maintain its coolness.
When you remove the koeksister from the syrup, let the excess syrup to drip off and serve them right away with drinks like wine, milk, soda, and blended juice.
Koeksister recipe Malay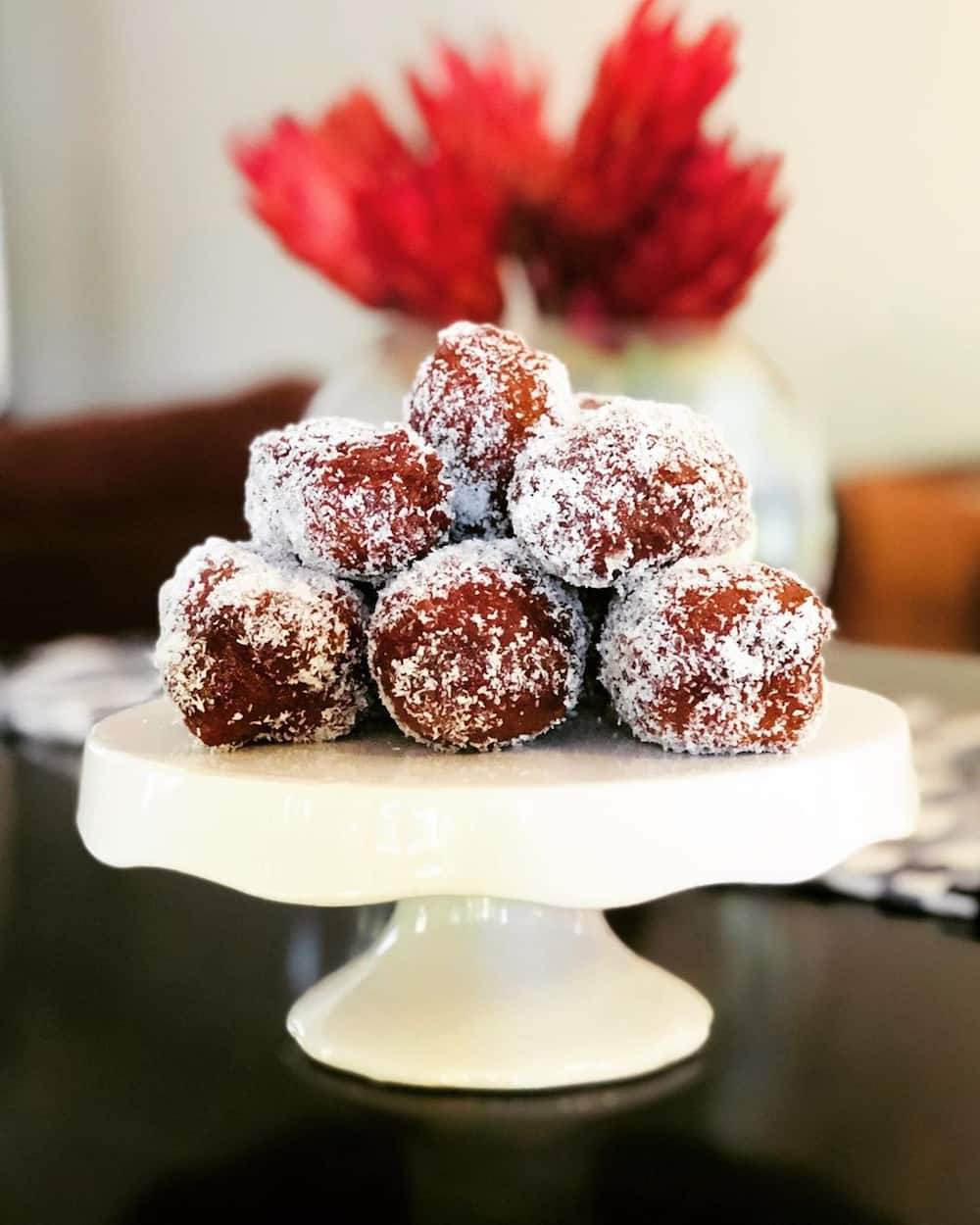 The koeksister recipe Cape Malay is also as simple as the Afrikaans method of preparing this delicacy. Below is a Malay cooking style koeksister recipe with yeast:
Dough ingredients
4 cups cake flour
2 cups self-raising flour
11/2 cup hot water
11/2 cup cold milk
10ml fine cardamom
10g instant yeast
10ml ginger
10ml cinnamon
10ml aniseed
1 egg
Deep-frying oil
Desiccated coconut
1/3 cup sugar
1 tsp salt
15ml oil
30ml butter
Syrup ingredients
1 cup sugar
1 cup water
1 cinnamon stick
2 cardamom pods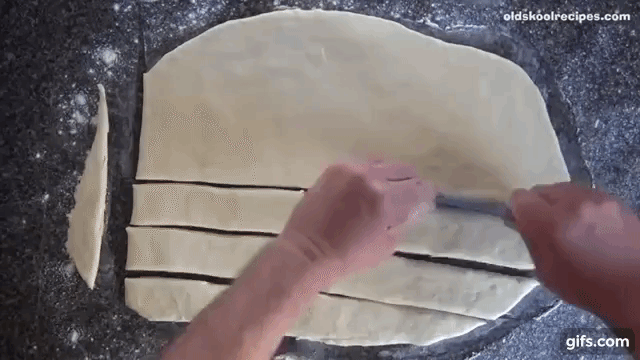 Instructions for preparing koeksister
Mix flour with sugar, yeast, spices, and salt.
Whisk the egg into the dry ingredients to make a soft dough.
Put butter in hot water to melt and add milk then stir.
Add the mixture in step 3 into the batter you made in step 2 and mix until they combine evenly.
Leave the dough in a warm place for one to two hours for it to rise.
Roll the dough using your hands into a sausage shape and cut out 2cm thick slices.
Heat the deep-frying oil until it is medium hot. Stretch the slices into an oval shape and deep-fry them until they turn golden brown.
Use a slotted spoon to remove them from the oil and put them in a paper towel to drain the excess oil.
Instructions for preparing the syrup
Put the ingredients in a large saucepan and bring them to boil under medium heat.
When the syrup becomes sticky, simmer the koeksister in it for two minutes and remove them from the liquid using a slotted spoon.
Sprinkle enough desiccated coconut on them and serve while they are still hot with your preferred dish or drink.
Koeksister recipe with mass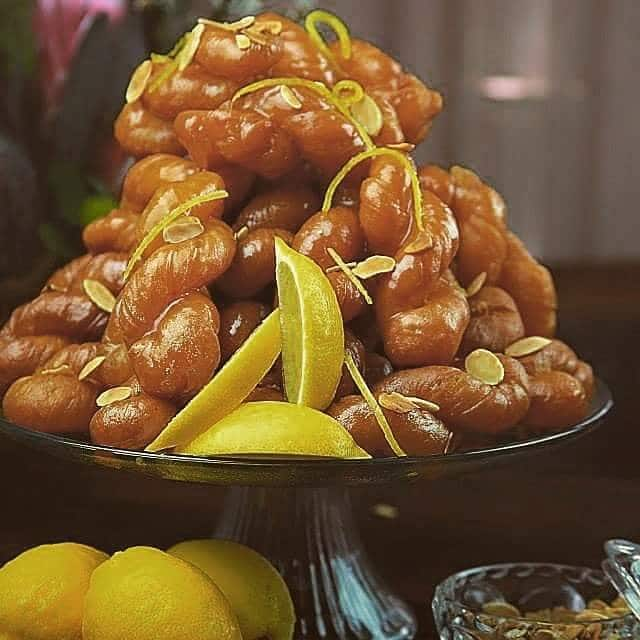 A koeksister recipe without yeast saves time and gives the doughnuts more mass. Substitute yeast with self-raising flour to avoid waiting for the dough to rise.
Dough ingredients
2 cups self-raising flour
1 cup yoghurt
1/2 teaspoon salt
2 cups sunflower frying oil
Syrup ingredients
1 cup sugar
11/2 water
1 tsp lemon juice
1/2 tsp tartar cream
1/2 tsp ground cinnamon
1/2 tsp ground ginger (optional)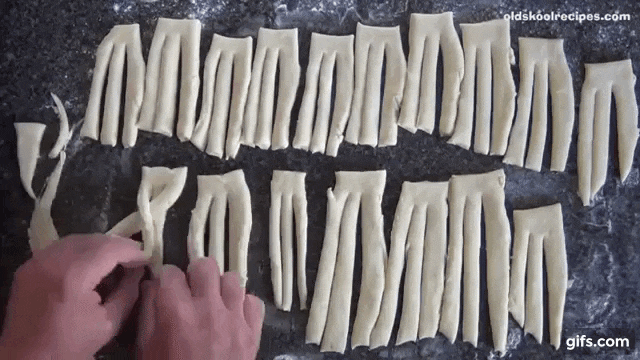 READ ALSO: How to bake scones in South Africa
Instructions
Make the syrup by boiling all the ingredients until the sugar dissolves completely. Pour it in a bowl and refrigerate for a few hours.
Mix flour, yoghurt, and salt in a bowl until they are well combined.
Sprinkle some flour and knead the dough gently until it is smooth and elastic.
Roll it out on a clean flat surface into a 5 mm sheet of dough and cut 3 inch thick strips out of it. Attach three pieces, on their one side, to make the first end. Braid them and seal the bottom.
Heat the sunflower oil under medium heat, and once it is hot, deep fry the koeksisters until they are golden brown.
Dip the koeksister in the syrup one at a time, remove it from the syrup and allow excess syrup to drain away before putting it on a plate.
Let them chill in the fridge and serve with drinks like yoghurt, or beverages when they are still ice cold.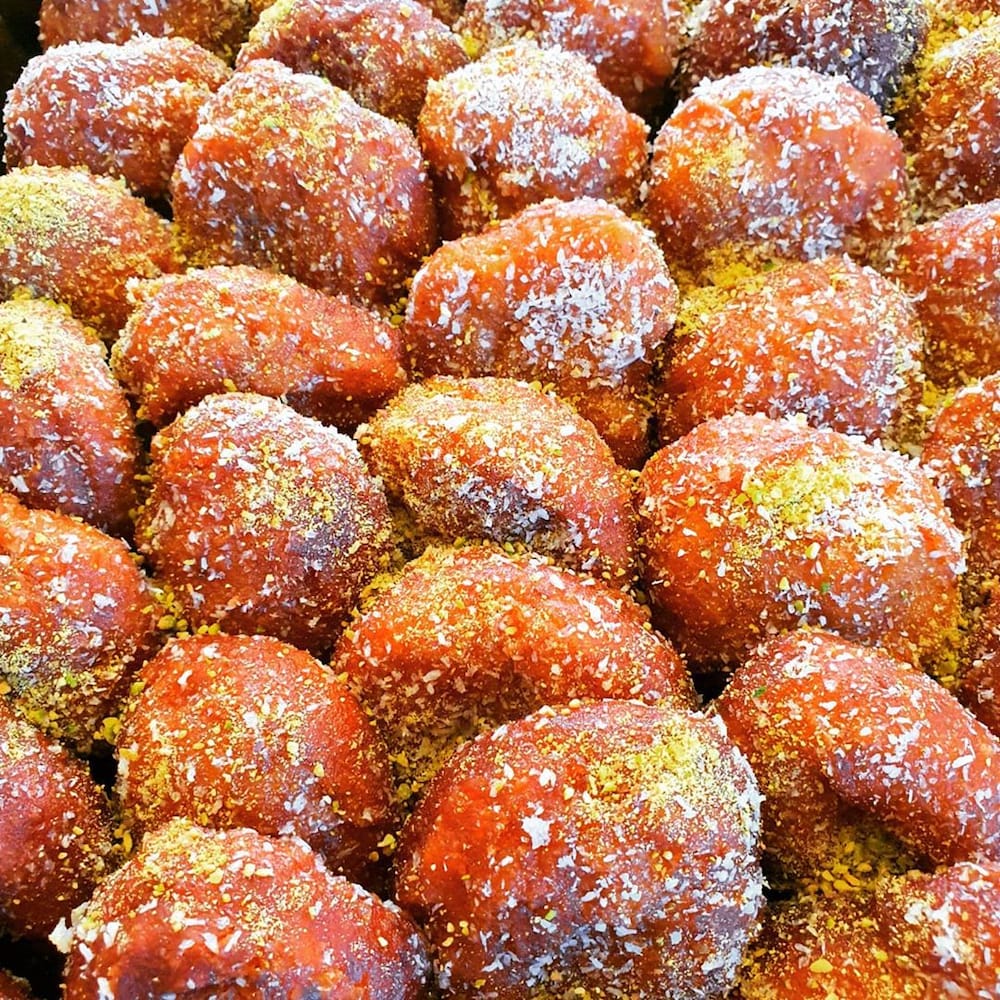 READ ALSO: The best homemade tortilla recipe from scratch
Frequently asked questions
You will make fewer mistakes and minimize wastage of ingredients when you allow yourself to learn more about how to cook this confectionery. Here are the answers to the frequently asked questions.
Why are koeksisters dry?
The doughnuts dry up when you use tight dough because the yeast will have no airspace to expand. Make a dough that is light and almost sticky. Also, do not forget to keep the confectionary covered to prevent it from drying out.
How do you twist a koeksister?
Twisting the doughnuts is as easy as beautifying someone's head with braids. While keeping one end of two strips of dough together intact, wrap the pieces around each other and seal the other end by applying pressure with your fingertips.
Why is it called a koeksister?
The name is derived from Dutch words, koek (cake) and sissen (sizzle), because they make a sizzling sound when they are deep-fried. The sizzling and braiding them makes preparing these doughnuts fun.
What does koeksister taste like?
They have a golden crunchy crust and a firm texture. They taste like honey because of the syrup, and you can also use pure honey. Once you take a bite of these doughnuts, you will always want more.
Practice the koeksister recipe you prefer from the ones discussed above. You will realize that preparing them is effortless after you watch a video, and you can also start a koeksister business.
READ ALSO: 10 delicious pasta and mince recipes in South Africa
Briefly.co.za will teach you ten fascinating pasta recipes that are used all over the world. While people pay money to have pasta, you can save money by preparing it at home.
Enjoy the five-star restaurant experience from home. Not only is it easy to prepare and edible any time of the day, but it is also safe and healthy for people of all ages. You can serve pasta with a variety of vegetable and meat stews.
READ ALSO:
7 amazing aubergine recipes that you cannot resist
Tips on how to cook gammon and ham
10 easy mince recipes South Africa
Source: Briefly News