Exclusive: Dr Tumi says it's by God's grace he got to experience all he has
Dr Tumi, or Tumisang Makweya, is one of the most influential entertainment personalities that most South Africans know very little about. Some of his fans don't even know that he was born in Seshego or that he is the father of three beautiful children. Furthermore, he holds a medicine academic qualification from Medunsa.
PAY ATTENTION: Click "See First" under the "Following" tab to see Briefly.co.za News on your News Feed!
By Lwazi Nongauza - Freelance Journalist
In an exclusive interview with Briefly.co.za, Dr Tumi revealed some intriguing things about his medical profession, music journey, interests and his lifestyle.
1. Most people know you for your music but you are also a qualified medical doctor. Tell us more about your medical practice before you became a musician?
Well, I got my qualification in 2007. After graduation, I went to work in the public health sector for a period of about five years. I later decided to go into the health private sector.
So, in summary, I have been practicing as a medical doctor for over 12 years.
2. What would be a good theme song for your life at the moment?
The theme song of my life would probably be Grace. I am saying that because I think all I have gotten to experience is by the grace of God so far, and I have no reason to boast or take any credit for anything that has happened in my life.
3. What's the weirdest thing a fan has ever done for you?
I wouldn't necessarily say weird; I would say there are a lot of kind gestures I have received from people over the past few years.
One particular person would bake a cake for each and every one of my birthdays for the past few years. It is a kind gesture and I don't think it's weird at all.
4. What is your biggest/strangest fear?
I have decided never to live in fear. So nothing comes up when I think of fear.
5. What prompted your decision to temporarily suspend your music career and go back to practicing medicine where you're currently helping at Thembisa Hospital since the outbreak of the coronavirus?
There was a need to be patriotic and lend a helping hand.
I haven't really stopped doing music. Just that at the moment, what was pressing was issues relating to the pandemic. Especially when this started off, because it had a lot of people worried and overwhelmed.
I needed to just lend a helping hand.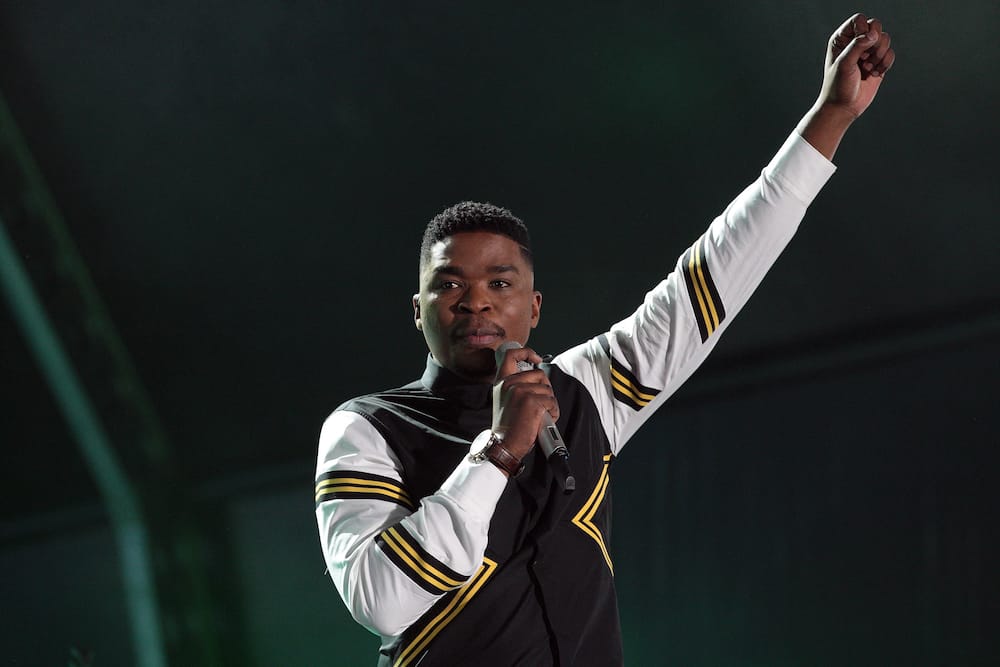 READ ALSO: Mzansi inspired by female engineer who is building her own house
6. Besides helping out at Thembisa Hospital, where else are you using your medicine qualification for during this Covid-19 period?
I completed my sessions at Thembisa. But currently, I still run a practice in Polokwane along with my brother, which allows me to still help.
I am also involved in the social support of a few families.
7. If there is a reduction of Covid-19 infections or when it is under control, will you continue with both professions (medicine and music)? If so, how will you manage your time?
I guess I will always find a way to do both, God-willing. And yes it will need time management but I believe I will find a way around that when the time comes.
We know that this period has had ripple effects for creative arts. Many artists have no income and are dependent on a government grant.
8. Did being a doctor help you to keep up with your financial bills during this critical period?
I think God has always been my source and not my careers. So by God's grace, He has made ways to sustain us even during this period.
9. If you could give Briefly.co.za readers a message about Covid-19 based on your experience in the hospital, what would that message be?
It's important to stay protected. Make sure you follow the protocols that are set out by the government and take care of your mental health as well.
10. A doctor in the US recently trended for singing to his patients because he believes music is healing. Have you ever sung to your patients? Or would you ever consider it?
Music has a healing effect. Currently working on an album I believe will speak healing to a lot of people.
In other Dr Tumi news, Briefly.co.za reported in July that Mzansi's fave musician-cum-doctor gave all the glory to God for allowing him a beautiful and blessed life.
On his birthday last month, Dr Tumi said for him, it meant another year of blessings and opportunities. Dr Tumi was showered with good wishes on his special day.
However, Dr Tumi has not always had the easiest life and has found himself in times where only God was able to help him through, and for that he is eternally grateful.
Enjoyed reading our story? Download BRIEFLY's news app on Google Play now and stay up-to-date with major South African news!
Source: Briefly.co.za