The Inseparables teasers: October 2020
A Perfect Lie was put on hold because of the lockdown, but it is set to return and replace The Inseparables. In The Inseparables teasers for October 2020, Jeevika's marriage almost ends because she suspects that her husband is concealing the truth about his connection with Vidhi. Later, she learns that Viren is close to Vidhi to shield her from her narcissistic and criminal husband. Jeevika resolves to stand up for Vidhi in Viren's absence.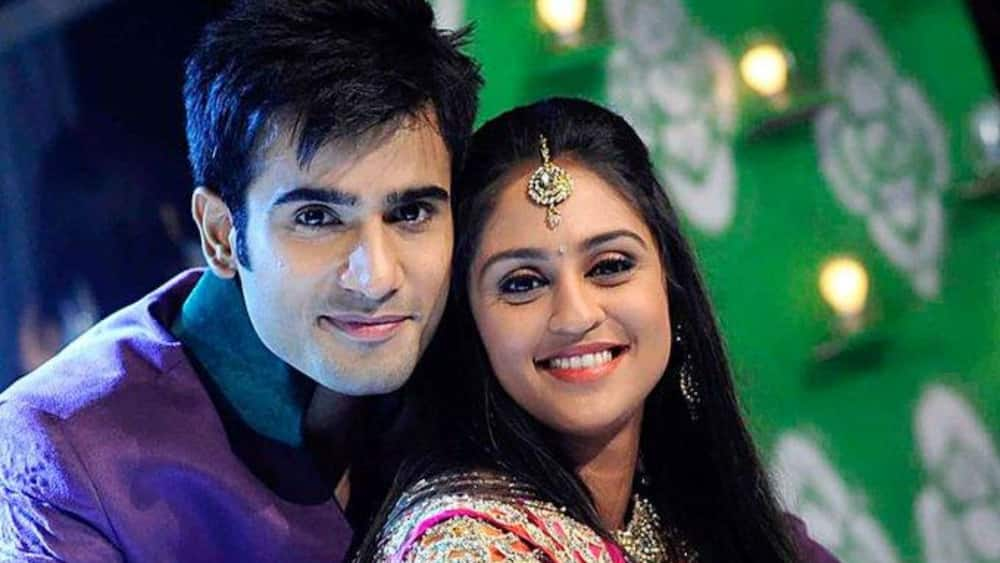 Have you ever watched a drama series that left you angry at the television channel for not extending the show's time? The Inseparables is one of the most exciting Indian soapies. Viewers always demand a re-run at the end of every season. Tune in on Starlife every weekday at 22:00 hours to watch the show.
The Inseparables teasers for October 2020
The Inseparables cast prepared more entertainment in the coming episodes. Can you handle what is up next? Here is a glimpse into where the story is heading.
Why is Hardash's impostor in Veren's home?
Viren suspects that someone is posing as Hardash. He investigates Shashank's background believing that he is the identity thief. Read more here.
1/10/2020: Thursday (E 499-500)
Harshad threatens Vidhi when she pays him off to leave the house. Swamini helps Harshad to impress Vidhi with her whole heart. He surprises Vidhi with a gift, but she rejects it. Jeevika persuades her to take it. At the same time, Jeevika believes that Vidhi and Viren are keeping a secret. She also suspects that Vidhi is suppressing romantic feelings for Viren. Maanvi worries when she notices that Viraat is at home.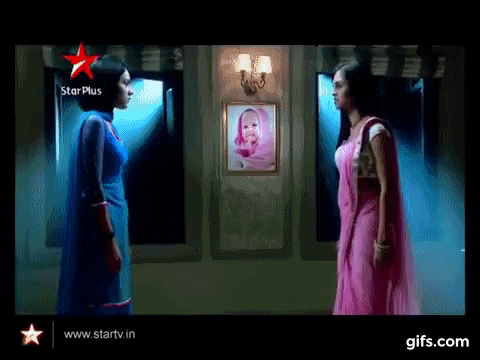 READ ALSO: Elif teasers: October 2020
2/10/2020: Friday (E 501-502)
Maanvi is taken aback when she finds Monty's photo in Daboo's room; therefore, she confronts both of them to find out how the two are related. Monty lies to Manvi by explaining that Madan is his friend. Will Manvi discover the truth?
Jeevika suspects Viren is cheating on her with Vidhi. Viren finds out that Shashank has been impersonating Harshad after Harshad's teacher explains that he passed away.
Maanvi locks herself in her room as tears run down her face because she is disappointed with Beeji for not informing her that Monty is her birth father. On the other hand, Viren stops Shashank from disrespecting Vidhi.
5/10/2020: Monday (E 503-504)
Maanvi has a hard time accepting that Monty is her birth father. When she finally agrees to meet him, he apologizes for his absence while she was growing up. Maanvi requests him to stay away from her family; least, his presence tears them apart.
Viren demands the truth from Shashank about his identity. Shashank confesses that he is Vidhi's husband. Maanvi calls Jeevika to explain that she will always respect Mahesh as her father, and Jeevika shares with her that she is worried about Vidhi and Viren's relationship.
Maanvi is excited while taking Mahesh home. Beeji refuses to welcome him even after he apologizes to her. Later Jeevika promises to support Viren while he helps Vidhi get out of the abusive marriage.
Viren stops Vidhi's engagement
Vidhi feels safe around Viren. He takes up the duty of being the shoulder she can lean on whenever her husband tries to abuse her.
6/10/2020: Tuesday (E 505-506)
Badi Beeji begs Beeji to forgive Mahesh. Later, Mahesh falls sick, and the doctor informs him that he needs a kidney transplant. Will he survive the surgical treatment? Vidhi panics when she reads Shashank's message about the birthday gift.
Although Viren lends Shashank his credit card to take Vidhi on a shopping spree, he also warns him to stay away from her. Maanvi shows her father the childhood letters she wrote but never sent to him.
Shashank announces his engagement to Vidhi, but Viren explains to everyone that she does not want to marry him. Viren also stops him when he tries to force into Vidhi to dancing with him. On the other hand, Maanvi vows to reconcile Mahesh and Beeji.
7/10/2020: Wednesday (E 507-508)
While Viren continues to protect Vidhi from Shashank, Jeevika gets more convinced that he is having an affair with Vidhi. She confronts Vidhi to find out the truth. Later, Jeevika gets upset and runs away from her matrimonial home when Viren stops Vidhi from leaving the mansion.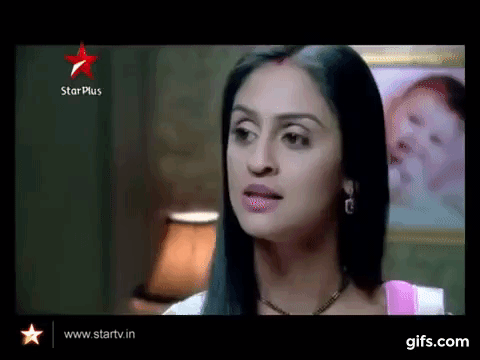 READ ALSO: New! My Identity Teasers: October 2020
Beeji and Madan ask Mahesh to leave the house after he welcomes Madan into the house. Maanvi refuses to understand Madan's clarification regarding Mahesh's past mistakes and pleads that he is allowed to stay. Viren finds the note that Jeevika left behind for him, and Vidhi helps him look for her. They find her in the temple.
Shashank wants to hurt Jeevika's baby
Shashank does not take it kindly that Jeevika has joined her husband in protecting Vidhi. Will he harm Jeevika's baby like he has promised?
8/10/2020: Thursday (E 509-510)
Vidhi explains to Jeevika the maltreatment she has been enduring in Shashank's hands and Viren's role in her life. Beeji still refuses to forgive Mhesh even after Virat begs for forgiveness on his behalf. Jeevika slaps Shashank for telling lies about Viren to ruin their marriage and for hurting Vidhi.
When Shashank threatens to hurt Jeevika's baby, Viren promises to secure his family and threatens to chase him from the mansion within two days. Viren goes out to look for Shashank's criminal records at the police station.
Beeji overhears Maanvi discussing with someone that Madan wants to reconcile with Mahesh. Shashank tries to harm Vidhi again, but Jeevika hits him with a vase. Shashank targets her baby and tries to hurt him.
9/10/2020: Friday (E 511-512)
Viren reveals Shashank's identity fraud to Swamini and Vanshika so that they take precautions while he calls the cops. Viren commands him to sign the divorce papers. Later, the cops arrive and arrest Shashank.
Beeji forgives Mahesh when he is about to leave the house because he is done begging for forgiveness. Maanvi decides to introduce Jeevika to Mahesh; therefore, she takes him to the Vadhera family house.
The two arrive at the house when Maanvi, Jeevika, and Daboo are celebrating Raksha Bandhan. Jeevika gets upset and locks herself up inside her room when she sets her eyes on him. Mahesh apologizes to the Vadhera family and decides to leave, but Viren requests him to stay. He goes to talk to his wife and comfort her.
12/10/2020: Monday (E 513-514)
Jeevika leaves the dining table when Mahesh joins them. Later, she decides to go to the temple, and Swamini persuades her to tag along Maanvi and Mahesh with her. Maanvi and Jeevika argue at the temple, and Mahesh gets hurt while trying to save Maanvi from an accident.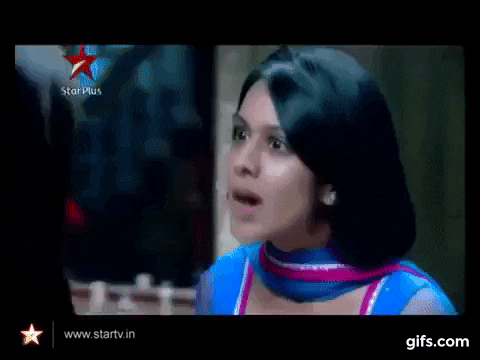 READ ALSO: Isibaya Teasers: October 2020
Jeevika rushes them to the hospital. His bravery makes Jeevika forgive him. Vidhi falls two months later, and the doctor reveals that both the mother and her unborn baby are in danger, but only one of them can be saved. Jeevika asks Vidhi to concentrate on her health, but Vidhi wants to protect her unborn baby. Later, Maanvi experiences labour pains and Jeevika stays by her side until she gives birth.
What is happening to Jeevika and Maanvi?
Maanvi meets her biological daddy. She is overwhelmed with sadness because of the lies that she has believed all her life about her father. Jeevika refuses to forgive Maanvi's father for abandoning her sister. Later, Maanvi accepts reality and reconciles her sister and father.
Jeevika risks her baby's life while protecting Vidhi. How is Vidhi related to Viren? Jeevika feels that she and Viren are obligated to take care of her. Luckily, Viren calls the cops on the man who has been threatening their lives, and he is sent to jail.
Who is your favourite couple on the show? After reading The Inseparables teasers for October 2020, it is challenging to pick a side between Jeevika and Viren and Maanvi and Viraat. Enjoy your show.
READ ALSO: Forbidden Love Starlife cast, plot, summary, full story, teasers
Get accurate insights about Khushi and Arnav's love story. Briefly.co.za has the Forbidden Love full story and a summary about the cast. The eighteen-year-old Kushi hails from a humble family. She meets the twenty-eight-year-old Arnav, whose values and character differ from hers.
The two do not get along at first because they distaste each other's perception of life, but they fall in love with each other as time goes by. Who transformed the other? Please tap on the link to read more.
READ ALSO:
Deur Dik en Dun Teasers: October 2020
Gomora teasers: October 2020
The River 3 on 1 Magic teasers: October 2020
Source: Briefly.co.za