Family Affairs teasers: October 2020
Family Affairs teasers for October 2020 highlight how Shivam copes after the death of Riya. He hates his newborn baby, thinking the baby is responsible for her death. How will Shivam overcome his grief? How will the death of Riya affect the Shrivastav household?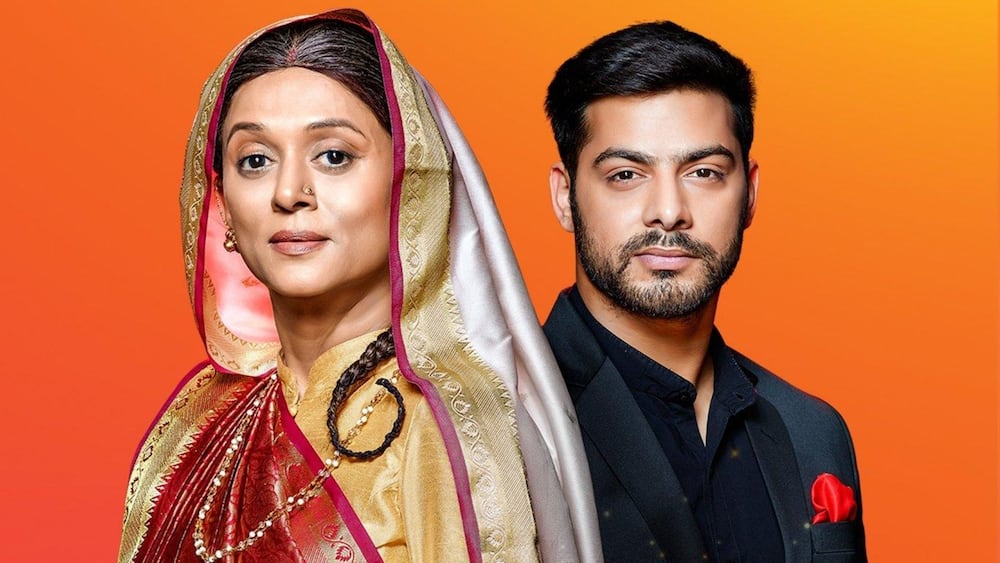 On the other hand, Rani still insists Amit should sign the divorce papers. Kaushalya thinks Raghav is having an affair after he is spotted with another woman. Are you eager to know how events unfold in Family Affairs October 2020 episodes? Read the teasers below to know what you should expect from your favourite Indian telenovela.
Family Affairs teasers for October 2020
Family Affairs is one of the most thrilling Indian soapies in South Africa at the moment. As a fan, it is natural that you want to find out what happens next. October 2020 Family Affairs episodes focus on how the death of Riya affects Shivam and the entire Shrivastav household. It is obvious that Sarla was not happy when she received the inheritance and her death brings a sigh of relief.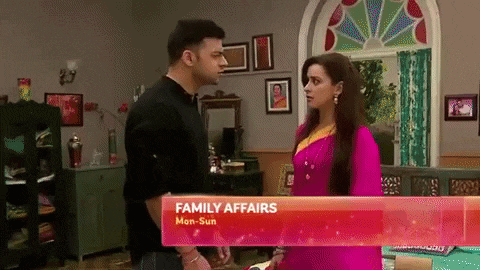 1st October 2020 (Thursday - E619 to E620)
Raghav rescues Aarti from drowning. The Shrivastavs are worried as Riya rolls down the stairs. Looking at the lifeless body of Riya hurts Shivam. He blames the newly born baby for the demise. How will he get over it?
2nd October 2020 (Friday - E621 to E622)
The last rites are done by the Shrivastavs to honour Riya. Shivam does not want anything to do with the baby. Aarti hides in the granary of the Shrivastav household. Kaushalya is frightened after mistaking Aarti for a ghost.
3rd October 2020 (Saturday - E623 to 624)
The enraged Shivam stops the puja. He orders the Maharaj to go away from Shanti Sadan. Prabha intimidates Sarla and wants to kill him. Nimmi and Kaushalya are scared that the storeroom has ghosts. On the other hand, Aarti is scared the Shrivastavs will locate her.
4th October 2020 (Sunday - E625 to E626)
Amit goes on a fast to ensure Rani comes home. Meanwhile, the Shrivastavs are scared of Aarti as they still think she is a spirit. Raghav lets Shanti know that he saved Aarti. Later, Shanti takes the initiative to have a naming ceremony for Shivam's newborn baby.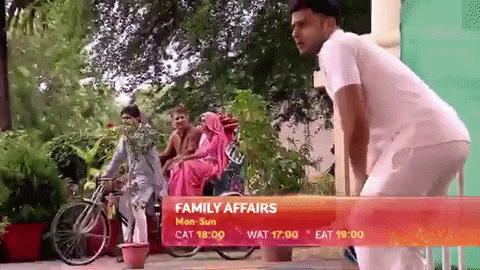 READ ALSO: Game of Love teasers: September 2020
5th October 2020 (Monday - E627 to E628)
Amit gives his buddies assurance that Rani will be back soon. Shivam drinks liquor after Amit insists. Pari destroys the plan Amit had of making Rani return. Shanti is not happy and confronts Shivam for drinking alcohol.
6th October 2020 (Tuesday - E629 to E630)
Shivam is slapped by Raghav for thinking that the baby is the reason why Riya died. Shanti wants Nimmi to inquire about Aarti. Rani wants Amit to put a signature on the divorce documents. The Shrivastav ladies ensure the baby's naming ceremony proceeds as planned.
7th October 2020 (Wednesday - E631 to E632)
Shivam assaults the strangers for disgracing Raghav. Nimmi and Amit go to Kanpur police station to make inquiries about Aarti. Ajay is not happy to see Aarti back and throws her out of the house. Aarti chooses to reside at the Shrivastavs house. Shanti seizes a thief. Aarti has to take care of Shivam's baby under Shanti's instructions. Nimmi sees Raghav with a certain lady.
READ ALSO: Geet teasers: September 2020
8th October 2020 (Thursday – E633 to E634)
Nimmi reveals the truth about Raghav's adultery ways to Kaushalya and Shanti. Kaushalya requests Nimmi to keep an eye on Raghav. Raghav is not happy with Shivam's irresponsible behaviour and confronts him about it. Shivam is slapped by Shanti and demands that he attends the interview.
9th October 2020 (Friday - E635 to E636)
Pari lets Amit know that the minister's daughter will not get married to him after the minister disapproved the marriage. Shivam pours his heart to Kaushalya. Preeti wants Kaushalya and Shanti to go against each other by inciting Kaushalya. Pari wants to help Amit avoid alimony payment to Rani and therefore comes up with a sinister plan and shares it with Amit.
10th October 2020 (Saturday – E637 to E638)
Kaushalya does not want to make contact with Raghav. Shivam, who had earlier shared his suffering with Kaushalya, is drunk and tells Aarti the difficulties he is going through. The rest of the family is happy that Shivam is starting work. Is Shivam himself excited after all the misery? Aarti lets Kaushalya and Shanti know that Shivam has not woken up yet. Shivam is taken to the office by Shanti and his music band.
11th October 2020 (Sunday – E639 to E640)
Kaushalya gets minor injuries when he falls down the stairs. Shivam takes the toddler out of the house, but Aarti sees this and follows him. Aarti rescues the baby from his father and returns it to the Shrivastavs. Kaushalya makes Shivam understand his mistake.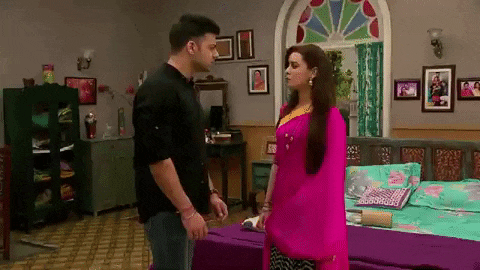 12th October 2020 (Monday – 641 to E642)
Shanti lets Raghav know that she has expelled Shivam from the house. She, however, does not let Raghav make a formal accusation against Shivam. Nimmi explains to Shivam what he did wrong. On the other hand, Amit puts a signature on a legal paper to give permission to transfer half the assets to Rani. Will Rani know it is blackmail to stop alimony payment?
13th October 2020 (Tuesday – E643 to E644)
Shanti requests Aarti to make food for the intellectuals. Nimmi discovers that Nandu has a job in the filming sector and discloses it to Shanti. Rani informs Sarla about her decision to get a divorce from Amit. Shivam, who is still drinking, tells Amit the difficulties he is going through.
14th October 2020 (Wednesday – E645 to E646)
Nimmi and Kaushalya go to find Shivam. Renu and her spouse try to force their way into Shanti Sadan, but they are attacked by Aarti. Nimmi is enraged by Raghav's decision to bring Manorama home. Kaushalya loses her peace when she finds out Manorama has arrived.
15th October 2020 (Thursday – E647 to E648)
Manorama and Raghav sing together, and Shanti records them and then sends the video to Kaushalya. More torment? Shanti is angered by Shivam's drunkenness and confronts him. Kaushalya gets angry when Aarti calls Raghav her father and scolds her.
16th October 2020 (Friday – E649 to E650)
Kaushalya listens to Raghav's phone conversations. She later requests Nimmi to watch him closely. What will Nimmi find? The men are abused by Shanti and Aarti for disguising themselves as transgenders. Nimmi lets Kaushalya know that Raghav is a cheating husband.
17th October 2020 (Saturday – E651 to E652)
Nandu is not happy with Preeti's negative reaction towards his parents' visit. Shivam, who is drunk again, shouts at Aarti. Nimmi gets something she can use against Raghav. Kaushalya abuses Raghav and Manorama for suspecting they have an affair. She later feels sorry when Raghav explains the situation.
18th October 2020 (Sunday – E653 to E654)
Kaushalya asks Raghav to forgive her for doubting him. Shanti and Raghav discuss Kaushalya, and Manorama overhears them. On the other hand, Nimmi is angry with Shivam.
READ ALSO: Uzalo Teasers: October 2020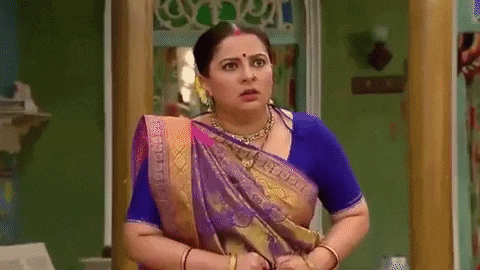 19th October 2020 (Monday – E655 to E656)
Aarti does her best to thrill Shanti Sadan guests. Kaushalya suspects Aarti and starts to investigate. Shanti rebukes Kaushalya after finding out she intends to chase Aarti. Shanti later explains to her what Aarti is doing.
20th October 2020 (Tuesday – E657)
Shanti lets Shivam know that a Baba has been asked to do alcohol detoxification on him. Amit wants the publication of his photograph. Why is that?
21st October 2020 (Wednesday – E659 to E660)
Shivam tells Aarti he is sorry. Shanti's family is surprised to learn about Amit's death in the newspaper. Amit requests an acquaintance to find him a bride. Kaushalya rebukes Shivam for drinking too much.
22nd October 2020 (Thursday – E661 to E662)
Kaushalya requests Preeti to make her mother-in-law happy. Shivam is in misery as he remembers Riya. He continues to drink alcohol. Aarti wants Shanti to like Kaushalya's cooking, so she messes with her own cooking. Rani reveals details to the family where Amit is going to get a bride.
23rd October 2020 (Friday – E663 to E664)
Amit does not mean his apology to Rani and lures her to come back to him. Shanti comes up with a plan to end Shivam's alcohol addiction. Shanti is devastated when she sees a drunk Shivam. Amit makes Rani put her signature on the divorce documents.
24th October 2020 (Saturday – E665 to E666)
Rani later meets Ashock and reveals how she was tricked by Amit to put her signature on the divorce documents. Ashock makes an apology and later slaps Amit for what he had done. The family of Amit's bride-to-be visits the Agawarls. Rani meets the family and reveals how she was tricked by Amit into divorcing him.
25th October 2020 (Sunday – E667 to E668)
Rani confronts Amit and says she will not allow him to marry again. Amit is excited when he excels in the police admission test. He assures Rani that he will remarry soon.
READ ALSO: Binnelanders teasers: October 2020
26th October 2020 (Monday – E669 to E670)
Aarti calls Ajay, but she is not able to converse with him. Pari wants Preeti to take her mother-in-law away for some time. Kaushalya tries hard to make Nandu's mother happy, but she insults her. Pari wants to pin Kaushalya and Shanti against each other.
27th October 2020 (Tuesday – E671 to E672)
Kaushalya cannot find a way to make Nandu's mother happy. Nimmi visits Preeti's house to make a request. Rani is still not over the fact that Amit tricked her into divorce and she confronts him for it. Ashock lets Rani have the jewelry. The Shrivastavs are surprised to see Raghav coming back drunk.
28th October 2020 (Wednesday – E673 to E674)
Shivam makes a promise to stop drinking, and this excites Raghav. Kaushalya lets Nandu use Shanti Sadan to shoot his film so that she can earn money. Kaushalya reveals to Manorama that Nandu will use Shanti Sadan to shoot his movies. Shivam will train Kavita after he agrees to do so.
29th October 2020 (Thursday – E675 to E676)
Kaushalya gets appreciated by the film director for playing Nandu's mother in his film. Shivam, who is a boxing coach, trains Kavita. Pari takes Kaushalya's necklace from her room without her permission. Kaushalya asks Shanti to forgive her.
30th October 2020 (Friday – E677 to E678)
Shanti gives the producer the go-ahead to shoot in the house. Nimmi suspects Pari. The Shrivastavs are dismayed when they learn that Kaushalya's necklace is missing. The police arrive to look into the theft.
31st October 2020 (Saturday – E679 to E680)
Shanti defends Aarti after Pari accuses her of stealing the missing necklace. Kaushalya gets her necklace and appreciates Aarti for it. Shanti is not happy with how Kaushalya used money to make Nandu's mother happy. Preeti is mocked by Nandu's mother when she discovers that Kaushalya had sent spoilt pickle.
READ ALSO: Getroud met Rugby teasers: October 2020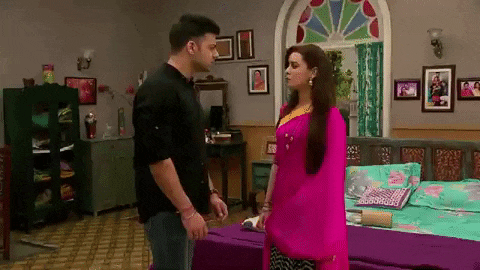 What happens to your favourite Family Affairs characters?
This month's episodes have a thrilling plot that will keep you and your loved ones glued to the TV. The story revolves around the events that happen at the Shrivastavs home. The main characters that appear on October's Family Affairs cast include Shivam, Amit, Aarti, Raghav, and others.
Shivam
The death of Riya leaves him heartbroken. He hates his newborn baby as he thinks he is the reason behind Riya's death. The family begs him to change after he becomes a drunkard. Will Shivam eventually accept his baby?
Amit
He comes up with a plan that will make Rani come back. He even goes on a fast to ensure it happens. He later devices a plan that will ensure he does not pay alimony. He wants Rani to get half of the property. Rani is later tricked into signing the divorce documents. She, however, vows that she will not let him marry again.
Kaushalya
She suspects Raghav is cheating with Manorama. She confronts them but later learns the truth and repents. Will Raghav forgive her? She later tries hard to impress Nandu's mother, who continues to rebuke her.
READ ALSO: 7de Laan teasers: September 2020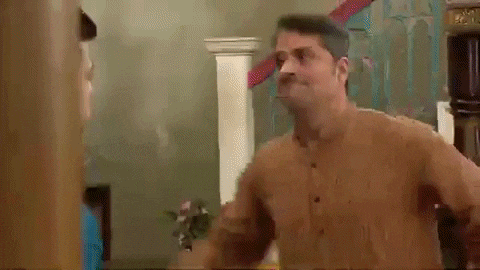 Family Affairs soapie focuses on the life of those residing at the Shrivastavs house and how the mother-in-law is a monster-in-law. From the above Family Affairs teasers for October 2020, you should anticipate a dramatic turn of events. You can catch every episode of Family Affairs from Monday to Sunday at 6:00 pm on Starlife.
READ ALSO: Family Affairs teasers: September 2020
Briefly.co.za gave highlights of Family Affairs teasers for September 2020. Riya goes missing, making everyone believe she is dead. You should also expect to see the Shrivastavs being held as the prime suspects for her disappearance.
Read the teasers to find out why Riya becomes Sarla's worst enemy. What is posing a danger to Riya's pregnancy? Will her husband stand for their love or believe the manipulative lies made about Riya by his relatives?
READ ALSO:
Brave and Beautiful teasers: September 2020
Wild Skin Teasers: September 2020
The Bold and the Beautiful teasers on Eva - September 2020
Source: Briefly News