Idols SA 2020: How to register to vote
Idols SA 2020 encourages viewers to vote for their favorite contestants. Your vote goes a long way in ensuring that the judges make a fair judgment on who, between Zama and Mr. Music, should take home the grand prize. The winner bags R1 Million, a new Toyota Starlet 1.4 XR, R150,000 Samsung products, and a contract with Kalawa Jazmee Records. Season 16 of Idols SA broadcasts on Sundays at 5:00 pm on Mzansi Magic DStv Channel 161. You can cast up to 400 votes weekly so that your beloved contestant wins.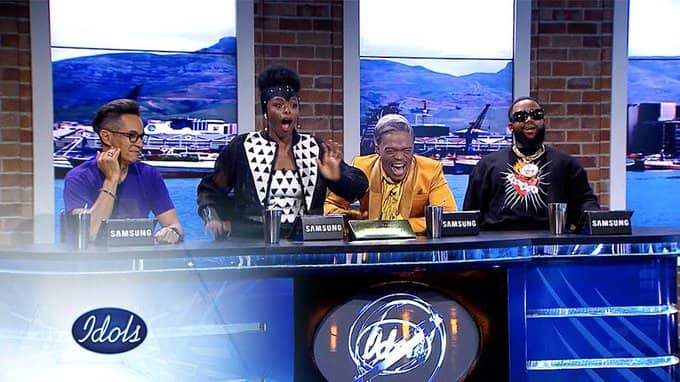 The final season of Idols SA Season 16 is on 13th December 2020. Voting began on 20th September 2020, and it has been open on Sundays during the live broadcast or at the top of the show. SA Idols 2020 announced to viewers via social media or on-air when the voting process was open. Voting would close on Tuesdays at 10:00 pm. Join the trending conversations about the show on social media using #IdolsSA.
How to register to vote
You do not need to register if you voted before. Register to vote for the finalists on the show's website or re-register if you forgot the password. Here are the simple steps to follow:
Visit the Idols SA website (www.idolssa.tv 2020 or www.idolssa.tv/vote) and click on LOGIN at the top right of the page.
Click on REGISTER and provide your Name, Surname, Year of Birth, Gender, Location, and Cellphone Number (in the international format, e.g., +27789856742).
Enter a PASSWORD of your choice.
Enter your OTP, and once registered, wait for "voting" to open for you to participate.
How do I vote for idols 2020 in South Africa?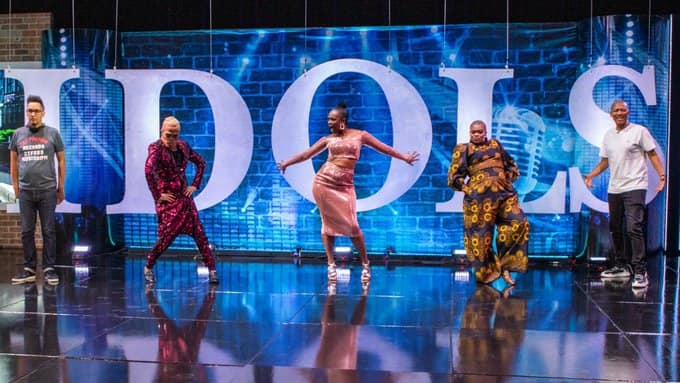 You will never regret taking part in the Idols SA 2020 voting process. Stiff competition among the contestants adds sweetness to the show; therefore, keep the finalists on their toes by voting. The IdolsSA voting process is simple and convenient because you can vote via four platforms:
The desktop website
The mobile websites
The DStv APP
SMS.
Idols SA voting via SMS (Only in South Africa)
Use SMS number 37400 to cast your votes. The SMS voting services are available for people who are within South Africa only. Each SMS costs R1.50 and you do not need to register before you are allowed to send the SMS. The number of slots allowed is 100 per cellphone number.
Idols SA voting via the mobile website
You should register to vote. Data charges apply, but voting is free. Votes are limited to 100 per person. Most of the show's viewers use this method while voting because people who own phones in South Africa are more than those who own laptops and desktops. Here are the easy steps to follow:
Use your smartphone, iPhone, or tablet from anywhere in the world to vote by searching Idols SA vote mobile site (www.idolssa.tv 2020 or www.idolssa.tv/vote) on your device's browser.
Check out the contestant's name on the website before you Tap on the VOTE menu to ensure you know the person you want to select.
Click on SIGN IN and enter your cell phone number. Please use the international format, e.g., +27789856742.
Provide your password and tap SIGN IN.
Enter the number of votes and click VOTE to cast them.
Idols SA voting via the desktop website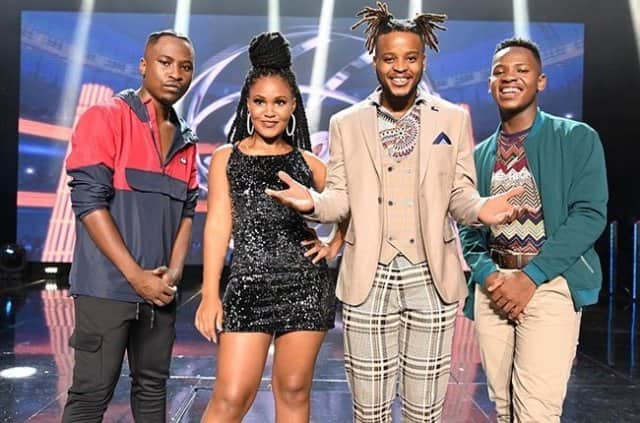 How do I vote for free on idols? If you cannot use the mobile website, voting via the desktop website is also free, but data costs apply. The Idols votes cast via a desktop website are limited to 100 per person.
Idols SA voting via DStv App
Voting is free, but you will incur data costs. You must be a DStv subscriber (active or inactive) to get the 100 free DStv app votes per user. Please allow yourself to be guided by the following easy steps:
Do not use the DStv NOW APP to vote for contestants. Please download the DStv App from the Apple Store or Google Play Store.
Enter your Mobile number or Email Address and DStv Connect Password to log in to the DStv App.
Search for an SA Idols banner "VOTE" and tap on it. Your phone will redirect you to the Idols SA website (www.idolssa.tv 2020 or www.idolssa.tv/vote).
Register on the website to be granted voting rights.
Enter your cellphone number (international format) and password.
Click SIGN IN, and once you are logged in, select the name of the contestant.
Enter the number of votes you want to cast (100 votes per user).
Click VOTE to submit the votes.
Who are Idols SA 2020 top finalists?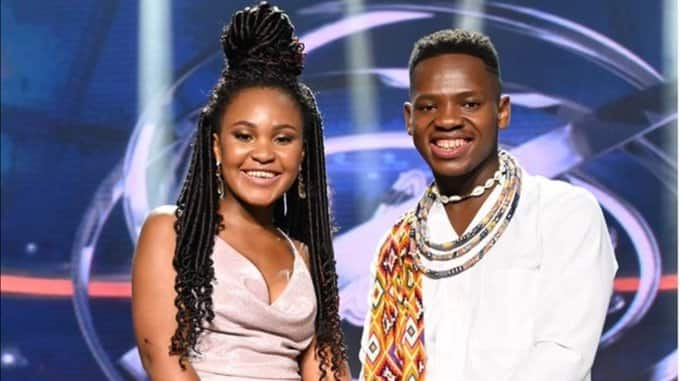 Mr. Music's exemplary performance has been consistent throughout the show. South Africans loved it when he sang Ngam'thanda Umuntu by Linda and Into Ingawe by Sun El Musician and Ami Faku. Zama did not let him steal the spotlight from her; therefore, she blew away the audience's minds with the song Without You by Mariah Carey. Her touching voice took the audience's breath away when she once sang A Change Is Gonna Come by Jennifer Hudson on the show.
Do not allow your beloved contestant to lose the ultimate prize when you can help. Vote as many times as you can. The contestant will be grateful for your support, and you will be glad that you helped make his or her dream come true.
READ MORE: Peep goes viral after stealing lady's pictures: "You're disgusting"
Briefly.co.za will offer only one piece of advice to Mzansi to keep peace overflowing on the internet during the festive season.
South Africans flocked to the internet to shame a Twitter user named @Ubuhleeee for posting pictures of the fitness fanatic, @xlethu. Lethu was taken aback by the reactions of South Africans for stealing the pictures and posting them. She did not think her actions were a big deal until Mzansi corrected her the hard way.
Source: Briefly News