Vodacom deals: smart packages and prices in South Africa
Internet browsing has been made easy with the latest exciting Vodacom packages available to subscribers. Everyone can now surf the internet, connect with friends and family members, and even video-chat without any form of restrictions. Depending on the data budget of any individual, there are many packages that cater for both voice calls and data bundles on the Vodacom network.
PAY ATTENTION: Follow Briefly News on Twitter and never miss the hottest topics! Find us at @brieflyza!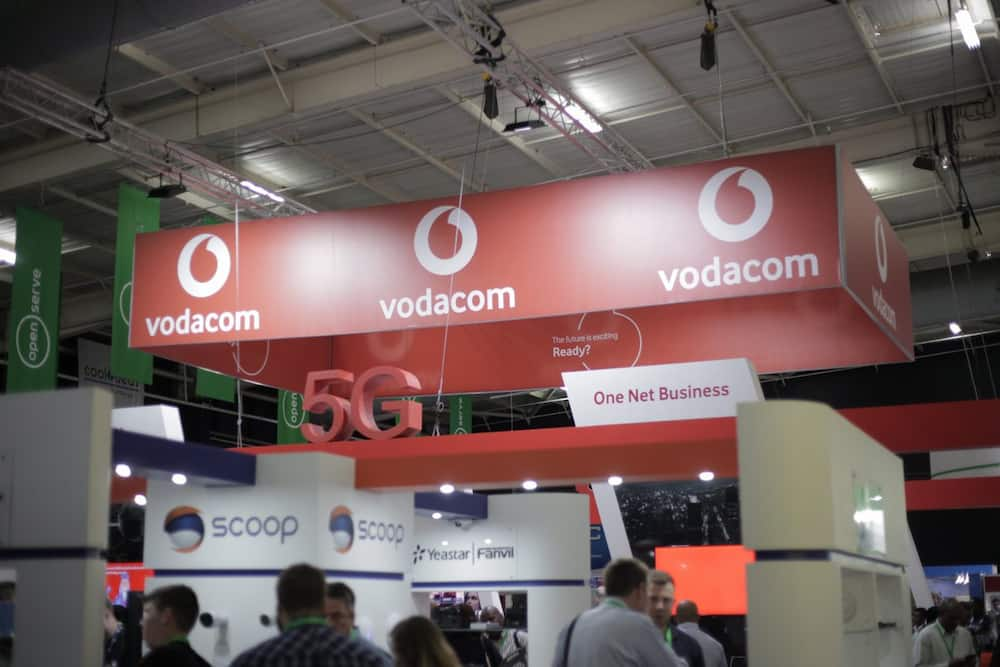 Among the affordable network service providers in South Africa is Vodacom, and the reason is not far-fetched. There are loads of packages that even the lowliest person can afford without having the need to drain his or her pocket just to stay connected. Apart from the fact that there is a provision for individuals and business owners, these packages guarantee a high-speed rate of the internet without any disruption while you are using the network.
Vodacom smart packages
The Vodacam smart package is really for the smart ones. With exciting offers, you can choose the one that fits into your data budget. Check out the list below:
On the Smart M plan, with a token of R322 paid per month, you will enjoy 120 minutes of voice calls, 300MB as well as 300 SMSs.
Once you pay R171 on the Smart XS+ plan, you will enjoy 50 minutes worth of calls, 350MB internet data access and 50 SMSs.
With R299 paid on Smart S+ plan also, you will be given 200 minutes worth of calls, 650MB to browse the internet and up to 200 SMSs.
On Smart M+, you get 400 minutes worth of calls, 900MB to surf the internet and video-chat, and 400 SMSs for R499.
Smart L+ comes with 600 minutes, 1200MB and 600 SMSs at R729.
Smart XL has 400 minutes worth of calls, 800MB for browsing and 800 SMSs all for R746.
Smart More Data 2GB has 50 minutes, 2GB for browsing the internet and 25 SMSs for just R373.
On Smart Top Up S+, as a subscriber, you get 200 minutes worth of calls, 650MB to cater for your internet needs and 200 SMSs for R329.
With a total of R181 paid per month, on Smart Top Up XS+, a subscriber gets 50 minutes to make calls, 350MB for browsing, and 50 SMSs.
Smart Top Up S+ has 200 minutes, 650MB of data, and 200 SMSs in the package with a token on R329.
Smart Top Up M+ has 400 minutes for voice calls, 900MB for internet browsing and 400 SMSs at just R529.
On Smart Top Up L+, you will get 600 minutes, 1200MB and 600 SMSs for R759.
With a token on R211 paid for the Smart S plan, you can be sure of enjoying as much as 75 minutes of voice calls, 200MB for internet browsing and 200 SMSs.
If you pay as low as R554 for Smart More Data 4GB, you will get 50 minutes for voice calls, 4GB to surf the internet and 25 SMSs
An interesting thing about Smart More Data 6GB is that with R706 paid on a monthly basis, a subscriber will get up to 75 minutes for voice calls, 6GB for browsing, live streaming, and 25 SMSs.
Enjoy reading our stories? Download the BRIEFLY NEWS app on Google Play now and stay up-to-date with major South African news!
Vodacom red packages
The red package is for those who really understand what staying connected to the world means. Here is a list of its amazing offers.
With R1008 paid for the Red More Data 10GB plan, a subscriber gets 10GB to cater for his or her internet needs, 150 minutes for voice calls, and 25 SMSs.
On the Vodacom Red Select+ package, a customer gets 800 minutes for voice calls, unlimited SMSs and then 2GB of data for R1008.
With the Red Select Top Up+ Vodacom plan, you pay R1109 and enjoy 800 minutes worth of calls with 2GB for internet access and unlimited SMSs.
Red Classic+ plan has 4GB of data, 1200 minutes for voice calls and unlimited SMSs for just R1311.
If you subscribe for the Red Premium+ plan, you will pay R1714 to get 10GB for your internet needs, unlimited voice calls, and SMSs at the same time.
The Red VIP+ plan has a whopping 20GB worth of data, unlimited voice calls and SMSs with R2118 that you can use with your family or in your company if you run a business.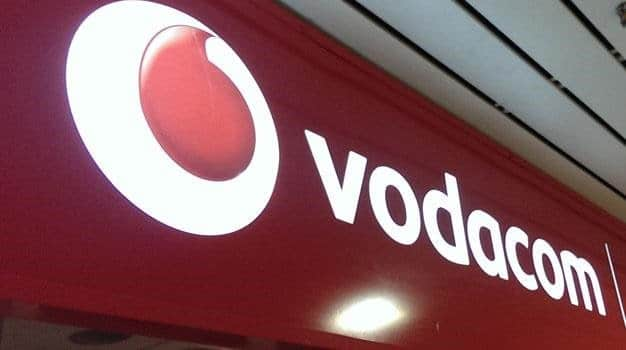 Vodacom business packages
The business data package of Vodacom grants subscribers the opportunity to choose between a 12-month or a 24-month business data contract. With the unique auto-activating data bundle feature, subscribers enjoy an automatic allocation of 500MB data bundle at the rate of R49 the moment the existing bundle depletes.
The 12 months product pricing for businesses include the following:
Customers who pay R151 will enjoy 2GB monthly for their internet needs and an in-bundle rate of 7c.
With the payment of R191, anyone who subscribes for this plan gets 3GB to browse and 6c of in-bundle rate.
For 5GB to browse or surf the internet and an in-bundle rate of 5c, all that a subscriber needs to do is pay tp R252.
Any customer who pays R383 will enjoy 10GB to stream live, surf the internet, and 4c of in-bundle rate.
Then, there is 20GB worth of data and an in-bundle rate of 3c for subscribers who pay R554.
On the other hand, subscribers who prefer the 24 months product pricing can choose from any of the following plans:
At the rate of R110, a subscriber gets 2GB for browsing and an in-bundle rate of 5c.
With R171, a subscriber gets 3GB data and an in-bundle rate of 6c.
A subscriber gets 5GB data and an in-bundle rate of 4c for just R221.
With R332, a subscriber will enjoy 10GB of data and also an in-bundle rate of 3c.
Once you pay the sum of R504, you will get 20GB for your internet needs and an in-bundle rate of 2c.
Vodacom prepaid deals
Are you considering subscribing for any of the internet packages available on Vodacom but concerned with what Vodacom data costs? Well, there are loads of options available to customers who need internet data on this exciting network. The prepaid deals help subscribers choose from the daily bundles, weekly, and fortnight bundles, or even once-off and monthly recurring data bundles. Then, you can subscribe for an upfront plan if you want to be getting data every 30 days for 3, 6 or 12 months depending on your choice.
Internet Daily
Under this package, for 20MB, a subscriber pays R5 and for 60MB, such pays R9. If you want 100MB or 250MB as a subscriber, you will pay R14 and R27 respectively.
Weekly and Fortnight
A subscriber can pay R17 to get 100MB, R59 for 500MB or R79 for 1GB under the weekly plan. However, if such prefers to get 1GB fortnight, he or she will have to pay R99.
Once-off and monthly recurring data bundles
Under this plan, a subscriber pays R10 to get 15MB , R12 to get 30MB, R25 to get 55MB and R29 to get 100MB. Also, to get 250MB, a subscriber pays R63, R99 to get 500MB, R149 for 1GB, R249 for 2GB, R299 for 3GB and R399 to get 5GB. But if it is 10GB that you want, you will pay R599 and R999 for 20GB.
As said earlier, subscribers who do not exceed their bundles most of the time can go for this package. Interestingly, they will also qualify for lower in-bundle rates as well.
Pay once upfront
With R29, a subscriber to this plan will enjoy 150MB spread at 50MB for three months, 600MB at the cost of R119 spread over a period of six months so that he or she gets 100MB to surf the internet, video chat or WhatsApp etc. If he or she pays R219, then 1500MB will be given for six months spread at 250MB per month and if the subscriber pays R339, he or she will be given 3,000MB spread over six months at 500MB per month.
Other options available under this plan are with R899, a customer gets 12,288MB for 12 months spread at 1GB per month, R1,399 to get 24,576MB for 12 months spread at 2GB per month, and R3,499 to get 61,440MB for 12 months spread at 5GB for each month. There is also 122,880MB available at R5,999 for a year with 10GB accessed per month.
Now that you have a better understanding of the Vodacom packages that are available, you have no reasons to worry again about your internet needs. Life has gotten easier now with Vodacom and you can stay connected with your loved one irrespective of the distance between you. Even in the event where you do not have so much money in your pocket and you urgently need to call or data bundle to do something on the internet, you can choose from the cheap packages to meet your immediate need.
Source: Briefly News