History as Biden nominates first African-American as Defense Secretary
- US President-elect Joe Biden said Austin understood how to handle terrorism threats well
- Retired Army major general Paul Eaton who served with the 67-year-old described him as a man of integrity saying he was a great pick to lead the US military in a dangerous world
- Earlier, Kamala Harris had become America's first black female vice president-elect following Biden's decision to nominate her as his deputy
PAY ATTENTION: Click "See First" under the "Following" tab to see Briefly.co.za News on your News Feed!
United States President elect Joe Biden has made history by nominating Lloyd Austin, a retired four-star army general to be his Defense Secretary as he continues to organise his administration ahead of his swearing in ceremony in January 2021.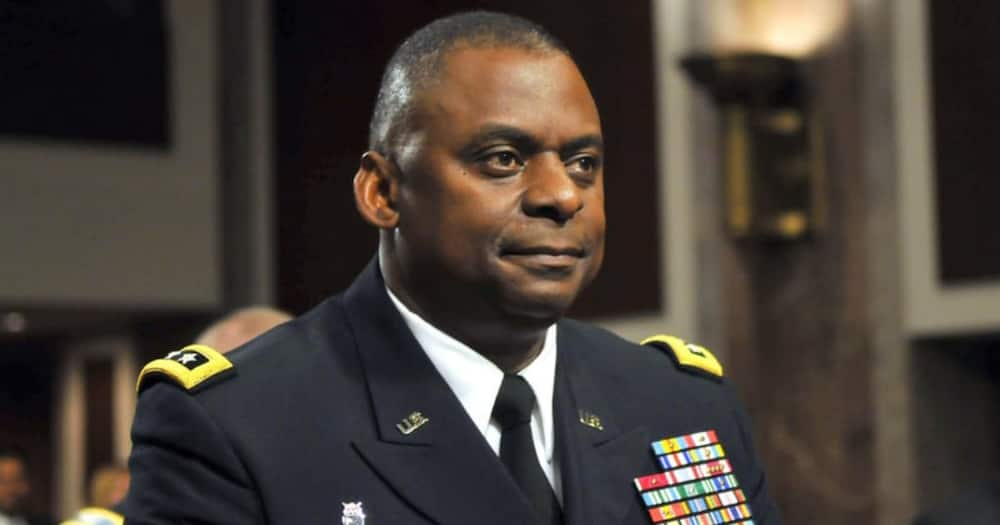 Austin will in the process become the first African-American to head the pentagon with over 2.2 million service members, making it the largest employer in the world.
Biden confirmed the news on his Twitter page on Tuesday, December 8, saying his nominee understood how to handle terrorism threats well.
"I know General Austin. I trust him. Because I know how he reacts under pressure. When ISIS emerged as a terrorist threat, President Obama and I turned to General Austin in the Situation Room and he led us through. Now, I turn to him again as Secretary of Defense.
Retired Army major general Paul Eaton who served with the 67-year-old described him as a man of integrity saying he was a great pick to lead the US military in a dangerous world.
"He is a man of the highest integrity. Steady in the saddle. Great command climate. General Austin is a great pick to lead our military in a dangerous world," Eaton said.
First black female vice president elect
Earlier, Kamala Harris had become America's first black female vice president-elect following Biden's decision to nominate her as his deputy.
Harris also was the first woman of South Asian origin to rise to the position and the first daughter of an immigrant expected to occupy the big office which Biden himself served under the 44th US president Barack Obama.
Enjoyed reading our story? Download BRIEFLY's news app on Google Play now and stay up-to-date with major South African news!
Source: Briefly.co.za