Details about Desert Flippers cast and show
Desert Flippers cast on HGTV has been splashing moments of joy on our screens since 2016. These stars include a real-life couple, Lindsey Bennett and Eric, who never rest until they have delivered their best. Their rare touch of optimism is the driving force behind massive renovations.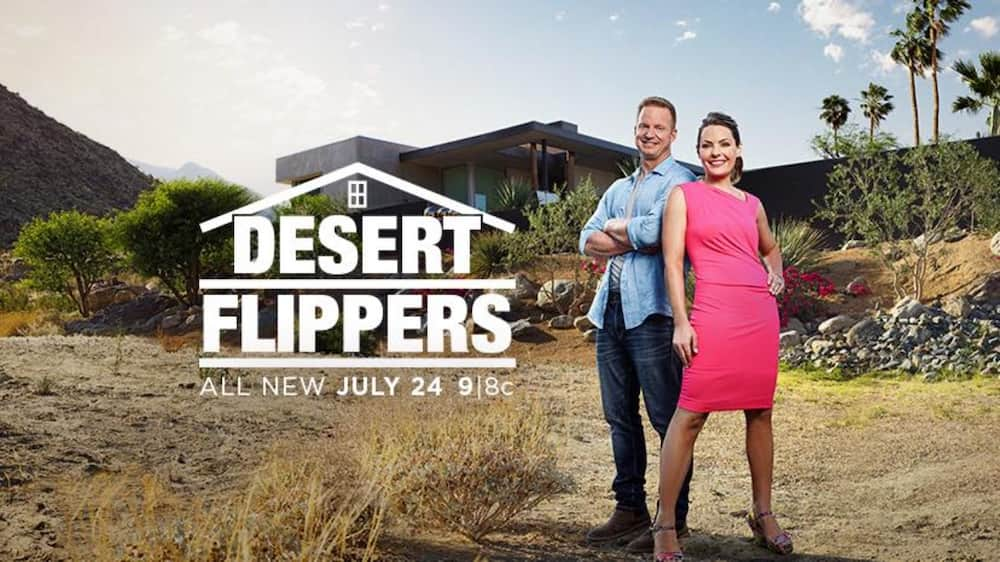 The Bennetts stand out as the most famous renovation professionals. The couple collaborates with the rest to renovate more Desert Flippers houses. What started a shared interest between the lovebirds is now a big show with multiple characters and thousands of fans. Details about Desert Flippers show and characters reveal more.
Desert Flippers cast
Flipping a house is a necessity amid rising in the value of the real estate and mortgage rates. Various actors in the show bring this indispensable reality home through their dedication on the set.
1. Eric Bennett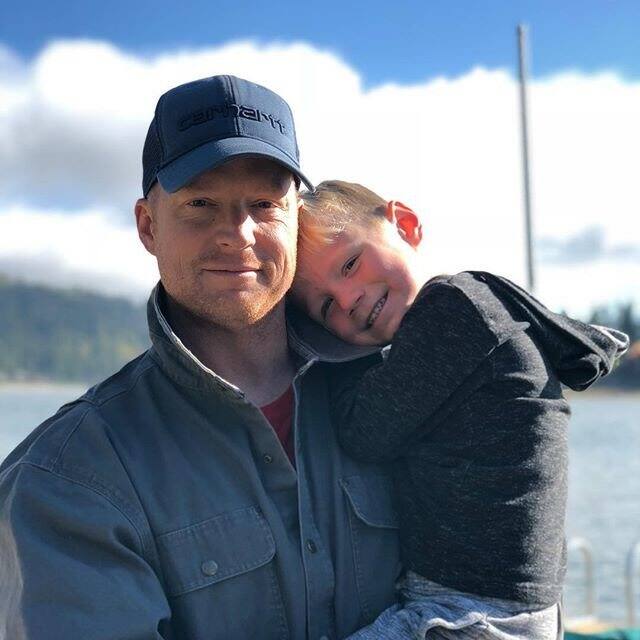 Bennet is a co-host in the famous Desert Flippers television series. He is one of the brains behind the ongoing structural transformations Sunny Palm Springs in California.
Are Desert Flippers married? Eric is a real-life husband to Lindsey. They have three handsome boys. The couple of 2011 has stuck together for years in their hunt for gold in abandoned structures.
Eric stands tall at 5 feet and 11 inches with an impeccable sense of humour. Also, he is excellent in football, basketball, and baseball. He has a daring spirit that has seen him working his way in an environment packed with rattlesnakes, scorpions, and sometimes squatters.
2. Lindsey Bennett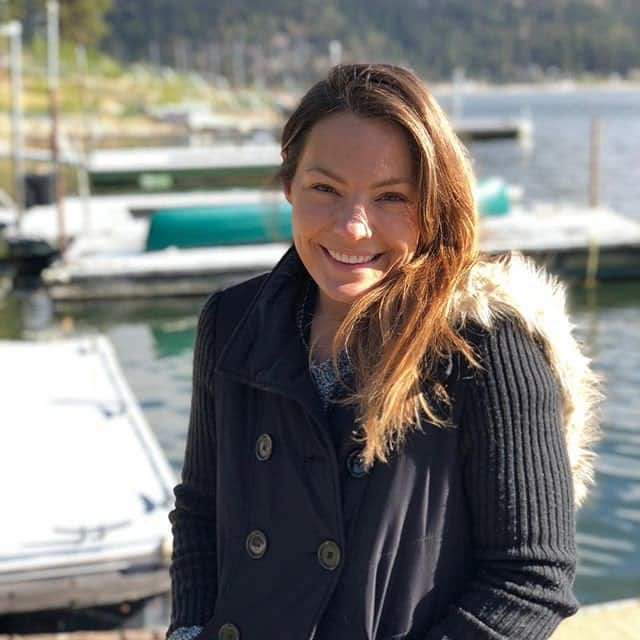 She is the lead female co-host in the show of Flippers and featured in 32 episodes as of 2018. She has passion and zeal for success.
Lindsey Rene Schneider is a wife to Eric Bennet, a co-actor in Desert Flippers. The two met in their late twenties and fell in love immediately. The 40-year-old beautiful star was born on May 25, 1970, at Madison, Wisconsin in the United States. She is a strong mother of three, keeping Eric grounded. Moreover, the two are a click because of their shared interests and plans in life.
3. Michael Schneider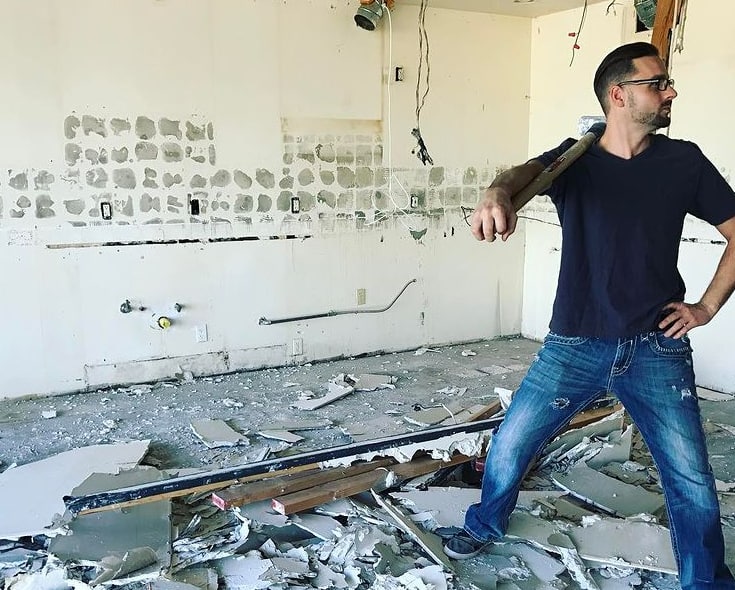 Schneider is the renowned Uncle Mike from Desert Flippers. He joined the team in 2016 when the dual extended to the western parts of Sunny Palm Springs. He featured in 9 episodes as a general contractor.
Michael Schneider is a brother to Lindsey. The two look-alikes are prevalent on the show for their charming nature and creativity. Desert Flippers Uncle Mike first joined the couple as a helping hand on their kids before hitting the spot on the camera. Michael has been very supportive in the show, which has since grown to require professional contractors.
Schneider attended Poynette High School for a diploma in general studies and later Madison Area Technical College for a sales and marketing training program.
What happened to Uncle Mike on Desert Flippers? Apart from appearing on the show, he is a respected hospitality management professional in Palm Springs, California.
4. John B. Woods
The American actor rose to fame in 2016 following an inspirational conversation with a friend actor. She mainly highlighted his voice and encouraged him to pursue a dream on the screens. John went on to take up voice training lessons and perfected soon after. Some of his works include:
Do It Or Die (2017)
Mark's Place (2019-2020)
3 Days with Dad (2019)
John B Wood comes from Indio, California. The actor was born to a law-enforcement-officer father, Johnnie Woods, and an instructor mother, Louisa Woods. His father is a veteran of the Vietnam War. Notably, he is the elder son in a family of two siblings. Unfortunately, his younger sister passed away years back.
John regularly follows renowned figures such as Michael Jai White, Jackie Chan, Bruce Lee, and Donny Yen. Similarly, he looks up to all-time favourite comedians such as Richard Pryor, Paul Lynde, and Redd Foxx.
5. Zeus Ley
The Desert Flipper Zeus Ley made a remarkable appearance in 1 episode of the series in 2016. Besides, he has featured in other movies, among them the following from 2019:
A.I. Tales
Intuitions
Hidden Springs
Zeus Ley comes from California, where he was born and raised. He has, however, travelled to many places, including Mexico and China. It is during his teen years that Zeus decide to make Palm Springs his hometown. Appearing in front of the camera is a hobby turned into a full-time career with good pay.
6. Kayla de St. Jean
Kayla is a public figure known for her stunning appearances in Desert Flippers and Flip or Flop (2013-2019) television series. Her premier Home Staging self-character is widely appealing. Besides, she is notorious in some Flip of Flop episodes from 2019. In 2017, Kayla also premiered on the Desert Blue episode of Desert Flippers.
7. Natalie Moreno
She is the gorgeous Desert Flippers cast member who made an appearance in one of the 2017 episodes. Besides, Natalie is famous for her classy appearances in Flip or Flop TV series. Natalie brags a series of television appearances, but Dessert Flippers' one is the most notable of them all.
8. Frank Gonzalez
Gonzalez, like most of the other cast members, made one appearance in this hooking documentary series. He took the role of a contractor in the 2018 episode. Just Add Water from 2018 is perhaps his most notable appearance.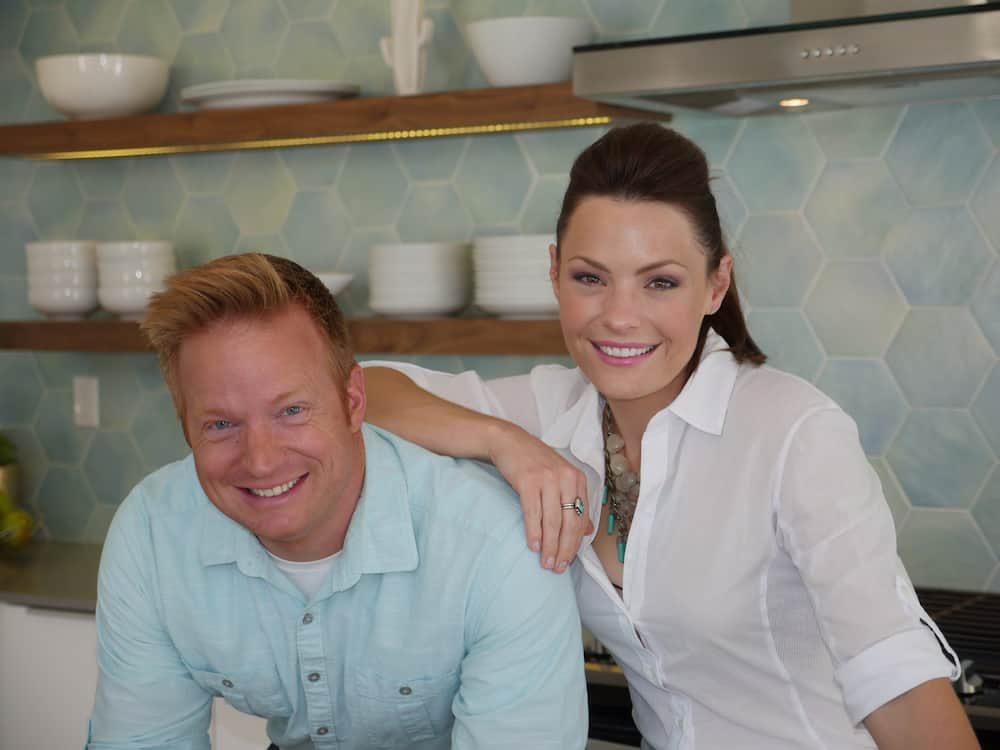 Is Desert Flippers renewed for season 4?
Did Desert Flippers get cancelled? Followers have long remained in a dilemma on whether Desert Flippers cancelled or not. The Bennetts are open to releasing more episodes in 2021 if they manage to renew for the fourth season.
Are Desert Flippers coming back? The television series finished its third season more than a year ago. There is, however, hope that it will get another chance for the fourth season. Even so, others seem to have already given up on the prolonged wait for Desert Flippers season 4.
Desert Flippers cast comprises a family of talented and dedicated actors. These celebrities are now changing the phase of Sunny Palm Springs the fun way. You can have a look at the 3 seasons, as we wait for confirmation of a 4th season.
READ ALSO: Barnwood Builders cast and characters
Briefly.co.za shared details of Barnwood Builders cast and characters. Barnwood Builders is a thrilling American documentary TV series whereby experienced builders make modern houses out of log cabins and barns. The program, bringing home six talented actors, has been featuring since 2013.
Mark Bowe is a host in the television series. He has a passion for honouring crafts from the American pioneers' hands, and his biggest motivation is constructing stable structures worth his hard work. Other cast members are Johnny Jett, Sherman Thompson, Alex Webb, Tim Rose, and Graham Ferguson.
Source: Briefly News