Shalom Nyandiko bio: age, family, career, TV shows, movies, Ads, profile
Recently, South African TV screens have been blooming with the new kid on the block, Shalom Nyandiko. She appears in blockbusters like The Widow, next to the multi-award-winning English actress Kate Beckinsale. Even though it is striking to see such a gorgeous young girl grinning and armouring an assault rifle, she steals the hearts of those who lay their eyes on her, and she is quickly rising through the ranks to the top! Let's find out more about her.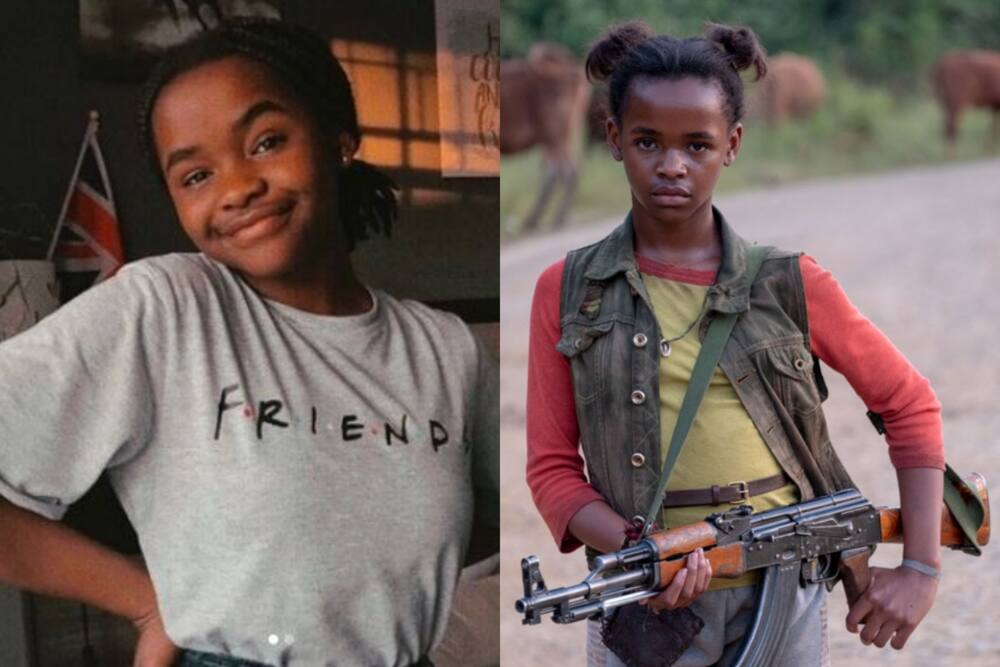 The young South African actress Shalom Nyandiko is proof that young people can achieve their goals with proper guidance and motivation. Shalom has had roles in series like Deep State 2 and The Widow with just five years of acting experience. In this article, we take a closer look.
Entertainment is a form of activity that holds the attention and interest of an audience and evokes emotions, and Shalom Nyandiko's performances have not failed in this department. She is a witty, energetic young lady destined for greatness, and she is steadily growing to be her best.
The Shalom Nyandiko biography
This young star was noticed when she appeared in an Omo advertisement. Immediately after the ad aired, her entertainment talents were recognized. Her career started taking off, thus allowing viewers worldwide to appreciate her contribution to the screens.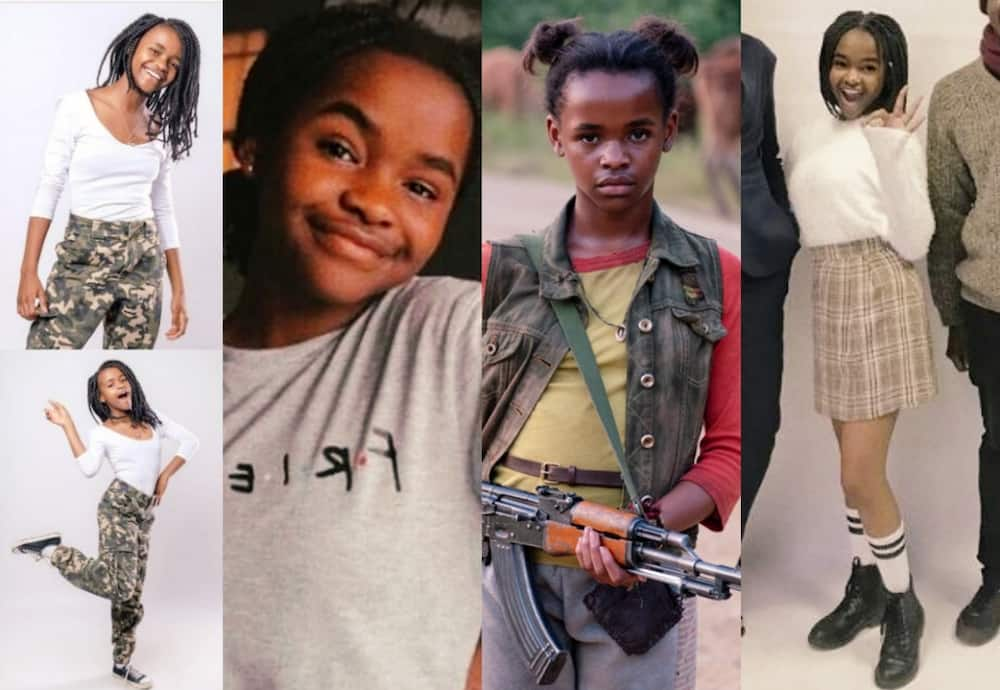 The entertainment industry has been crucial in keeping viewers safely cocooned in their nests while practising social distancing during the Coronavirus. The virus, however, has not stopped this young go-getter as she continues to impress millions of people during tumultuous times.
Shalom Nyandiko profile synopsis
Full name: Shalom Nyandiko-Joseph
Shalom Nyandiko age: Born 3 December 2005
Occupation: Actress
Debut: Shalom Nyandiko advertisement for the laundry washing powder, Omo, was how she made her breakthrough
Hobbies: Singing
Shalom Nyandiko Instagram: @shalom.05
Fun Fact: She loves watching Friends and Big Bang Theory. She speaks four languages, fluently!
Some believe that entertainment is essential to be able to endure the pandemic because it offers them a way to 'stay connected' with family and friends and it is also a leisurely way to pass time. But what is it like growing up during Covid-19 and rising to stardom at the same time? Let's see if we can find some answers in the already fascinating Shalom Nyandiko career profile while learning much more about her.
Born in 2005 in Botswana to Kenyan parents, Shalom Nyandiko-Joseph is the last born daughter of a civil engineer and a primary school teacher based in Secunda, Mpumalanga in South Africa. Shalom's acting journey began in Grade One when she took part in school plays, but at age 10, Sally, her older sister, signed her up to a modelling agency.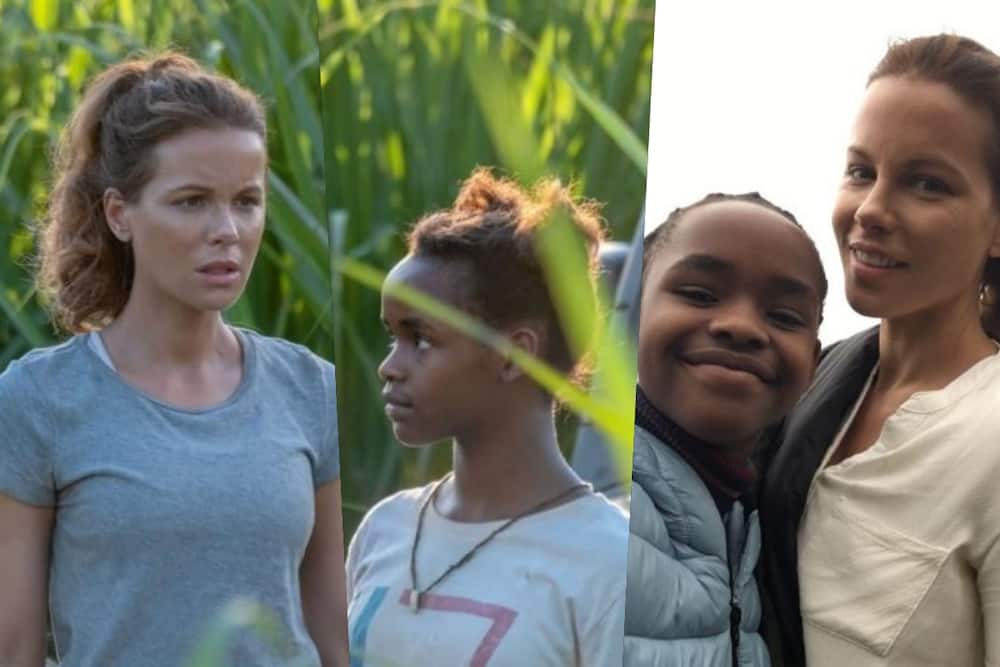 Ms Nyandiko had no previous acting training, and yet three years later, at age 13, she starred in major shows while maintaining her high grades. She speaks four languages fluently: Kisii, her mother tongue, Swahili, English, and Afrikaans.
Shalom loves travelling, and she has spent time in Amsterdam, the UK, and Morocco. She has three older sisters: Sheila, who is a practising medical doctor in North West South Africa; Sally, who is an IT student based in the eastern part of South Africa; Silver, a fourth-year medical student based in North West South Africa.
Shalom Nyandiko agency: GAPA Model Agency
Shalom's older sister, Sally, first got her into acting and signed her with the GAPA Model agency. Sally is also her manager and liaises with the acting agency and the media. She scouts opportunities for Ms Ledwaba and handles all communications, contracts, and payments. Her sister also travels with her to shoots and auditions and works alongside her so she can keep her school grades up.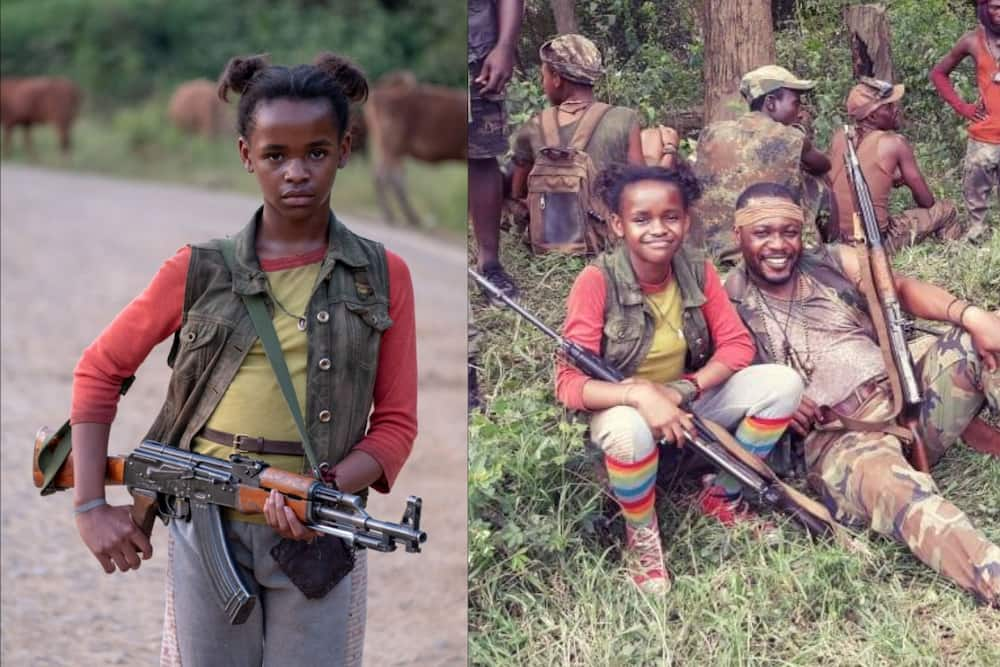 She works with voice and accent coaches to audition for various roles. She played a Congolese child soldier in the series The Widow and the sibling of an interpreter from Mali in Deep State. These roles required her to learn accents and different languages, but Shalom mastered these skills.
My family is my biggest motivation. They keep me grounded. The opportunities I have are a first in my family.
Shalom Nyandiko family also insists that she enjoys her childhood, so sometimes when they feel a storyline is too much, they suggest she declines the role. She is also focused on finishing school.
Shalom Nyandiko TV shows and movies
She featured as Adidja inThe Widow, which was shot in South Africa and Wales for Amazon Prime Video and ITV UK. In Deep State, season 2, which was shot in Morocco and South Africa for Fox Network Groups UK and Fox Africa, she played the role of Sonata Konaté. She mastered the character of Jamilah in Commandos: The Mission.
I've had to be a tough cookie. I also have to keep reminding myself about where my life is headed.
She has worked together with the Game of Thrones actor, Charles Dance, which she describes as incredibly funny and down to earth. She explained that Dr Who's Alex Kingston as having a great personality. Working alongside Kate Beckinsale has also been a career highlight.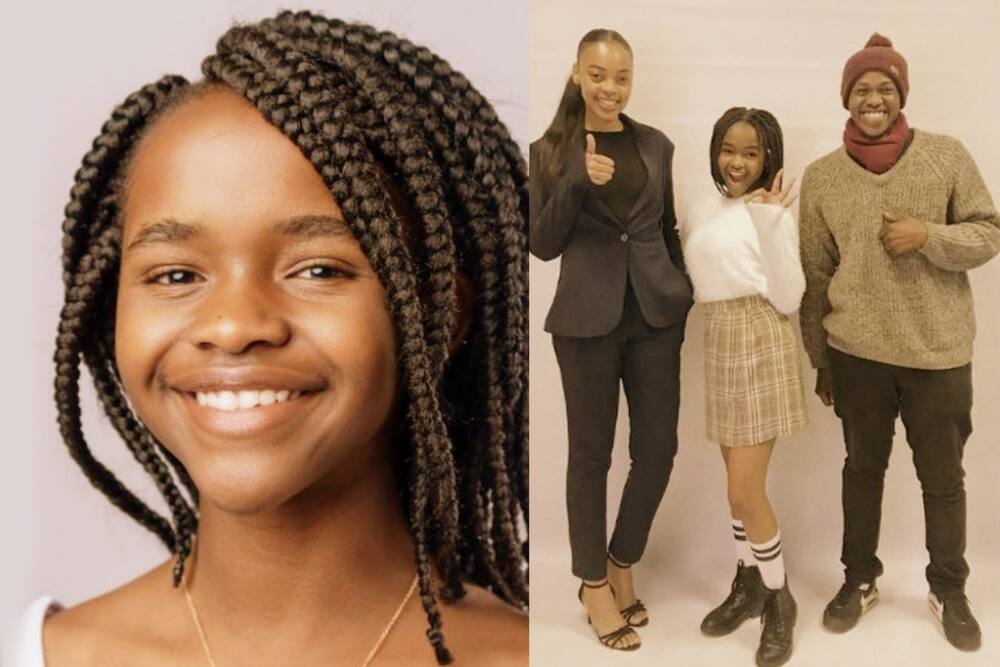 Shalom Nyandiko movies so far are shaping a super successful career for the young South African actress. How does she handle the pressure of working at her young age and during a pandemic? In an East African interview, she stated, 'I do not really feel the pressure because I do it more as a hobby and something to have fun with, but I still put a lot of effort into it.' Shalom Nyandiko has millions of fans and followers glued to their screens to see more of her, and the world is waiting in anticipation for her next artistic masterpiece.
READ ALSO: Who is Mari Molefe van Heerden?
Here at Briefly.co.za, we are proudly South African, and we recently caught up with the local TV superstar, Mari Molefe van Heerden who is also climbing the local ranks quickly.
Mari Molefe is a versatile actress with experience in both comedy and horror-orientated roles. Read our article to find out more fascinating facts about this stunning and successful lady!
Source: Briefly News