Toby Fox net worth, age, games, new game, face, dog, Pokémon
Toby Fox, popularly known as Radiation, is a household name in the video gaming industry. He is an extraordinarily talented American video game composer and developer. Interestingly, he has been around for a few years, but he has a lot to show for his stay. For instance, his game titled Undertale has won him a few nominations and one worthy award. How much is Toby Fox net worth as of 2021?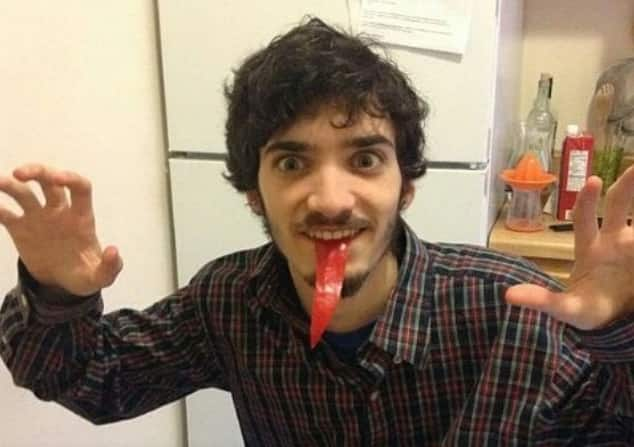 Over the recent past, many young people have been doing exceptionally well in various scenes, especially in the entertainment field. One of such creative minds is Toby Fox. Since he came into the limelight, he has been making impressive moves. As a result, he has become among the youngest wealthiest people in the US.
Toby Fox profile
Real name: Toby Fox
Date of birth: October 11, 1991
Toby Fox age: 29
Place of birth: Boston, Massachusetts, USA
Net worth: Between $2.5 and $4 million
Who is Toby Fox?
Toby is a renowned and remarkable video game designer. He was born on 11th October 1991 in Boston, Massachusetts, in the US. How old is Toby Fox? As of April 2021, he is 29 years old. What is Toby Fox's real name? His real name is Toby Fox. On the other hand, his nickname is Radiation.
What is Toby Fox net worth?
Fox is, arguably, among the highest-paid game developers and composers. Besides his game, he has significantly contributed to the success of various games such as Hiveswap (2017), Pokémon Sword & Shield (2019), and Homestruck (2009).
In 2018, Forbes magazine included him in their 30 Under 30 In Games list. He came on the 26th position for his contributions towards the success of his game, Undertale. During the time, Toby had sold over 2 million copies of the game.
So, is Toby Fox rich? Undoubtedly, he has made an impressive fortune in his career. As of 2021, his net worth is guestimated to be around $3 million. However, some sources have the figure ranging between $2.5 and $4 million. Considering he is a person who values his privacy, he has never revealed the amount of his wealth publicly.
Toby Fox games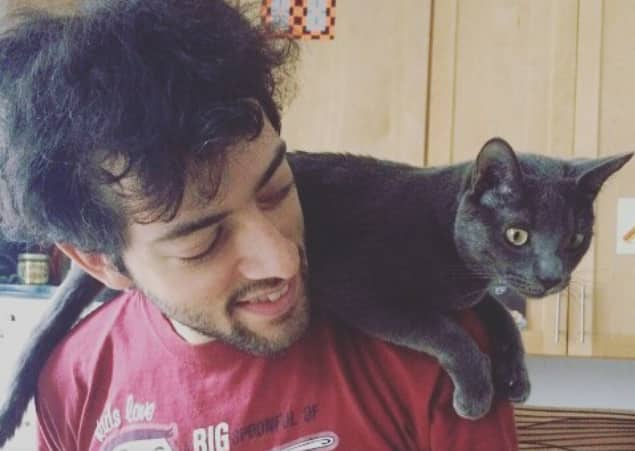 Toby Fox Undertale game is among the most played video games across the world. It is available for PlayStation Vita, Microsoft Window, XBOX, Linux, Classic Mac OS, PlayStation 4, and Nintendo Switch gamers.
He always tries to be creative with his work. For instance, Toby Fox dog, popularly known as the Annoying Dog, is one of his follower's favourite inventions on Undertale. Usually, the white dog appears periodically in the game, challenging a player to think outside the box. Often, it ruins a player's plans whenever it shows up.
The 29-year-old has also worked on several games since making his debut entry into the scene. The majority of games are popular on various gaming platforms. Below is a comprehensive list of the games and projects he has been linked to alongside the roles he played in each:
Earthbound Hacks (2006 – 2008): Writer, composer, director, designer, programmer
Homestuck (2009 – 2016): Composer
The Baby is You (2010): Writer, composer
I Miss You - EarthBound 2012 (2012): Composer
Undertale (2015): Writer, composer, director, designer, programmer
Potion Shop (2015): Composer
Rose of Winter (2016): Composer
Hiveswap (2017 – present): Composer
Deltarune (2018): Writer, composer, director, designer, programmer
Hiveswap Friendsim (2018): Guest composer
Escaped Chasm (2019): Composer
YIIK: A Postmodern RPG (2019): Guest composer
Super Smash Bros. Ultimate (2019): Guest composer
Little Town Hero (2019): Composer
Pokémon Sword and Shield (2019): Guest composer
Pesterquest (2019): Guest composer
Dweller's Empty Path (2020): Composer
Omori (2020): Guest composer
Hobonichi Mother Project (2020): Illustrator
Chiptanaka/Hammerhead Shark Song (2020): Animator/Director
In 2019, Toby Fox Pokemon Sword and Shield track attracted mixed reactions from a section of his followers and critiques. According to them, the melody sounded somewhat similar to that he created for Homestruck, The Baby is You. Even so, the owners of the game never complained about the matter.
Addressing his followers on Twitter, Fox said the following regarding his role on the Pokemon Sword and Shield track,
Hey, I'm finally allowed to announce this: I was asked to compose a track for Pokémon Sword & Shield! It's a huge honor to be asked to be part of something like this. I hope you enjoy hearing it when the game comes out!
New game projects
Since 2015, the rising star has been working on at least one project. So, what is Toby Fox working on 2020? In 2020, he worked on four critical projects. Toby Fox Omori project topped the list, where he was a guest composer for the Indie role-playing video game.
The lad also took part in the composing of Dweller's Empty Path, an original track. Later that year, he won another role on the Hobonichi Mother Project as an illustrator. Lastly, he became an animator/director of the Chiptanaka/Hammerhead Shark song.
Social media presence
Toby is among the most-followed people on different social media platforms. Based on his social media activities, he is a heavy user of Twitter. Unlike most celebrities, he hardly posts his photos on social media. However, those seeking to see Toby Fox face can find a few of his old pictures on Instagram. The handles to the two platforms are:
Is Toby Fox in a relationship?
Fox, unlike many celebrities, prefers to lead a low-key life. In other words, it is impossible to know whether he is dating or not. Thus, he is presumably single until the day he will make the information public.
Toby Fox net worth has been growing steadily since he officially launched his career in 2015. The rising star has made an impressive fortune in the scene, working as a video game designer, developer, and programmer. Overall, he is an inspiration for many young people who have the same aspirations as his.
READ ALSO: Mac DeMarco net worth, age, partner, merch, tour, songs
Briefly.co.za published an exciting post about Mac DeMarco net worth. He is a well-known Canadian singer-songwriter and producer. Unlike some established entertainers, Mac has worked his way up the ladder, becoming among the best in the scene.
Since he came into the spotlight in 2012, DeMarco has made a sizable wealth out of his music career. Besides music, he has also made an impressive fortune working as a brand ambassador for various notable brands.
Source: Briefly News