Same-sex Couple Want to Stop Sperm Donor From Seeing Their 4-year-old
- A same-sex couple is fighting against a court case seeking to grant the sperm donor of their child access to the boy
- The sperm donor wishes to be a part of the child's life he helped bring into the world
- The parents of the child do not want the "father" to be part of the four-year-old boy's life
PAY ATTENTION: Click "See First" under the "Following" tab to see Briefly.co.za News on your News Feed!
A battle is being raged in the High Court in Pretoria over a sperm donor's rights to see the child he helped bring into the world.
The court reserved judgement in the case, what makes it difficult to rule on is what is most important in a case like, what are the rights of the child?
The sperm donor does not wish to have custody of the child, he just wants to be part of the 4-year-old boy's life according to eNCA.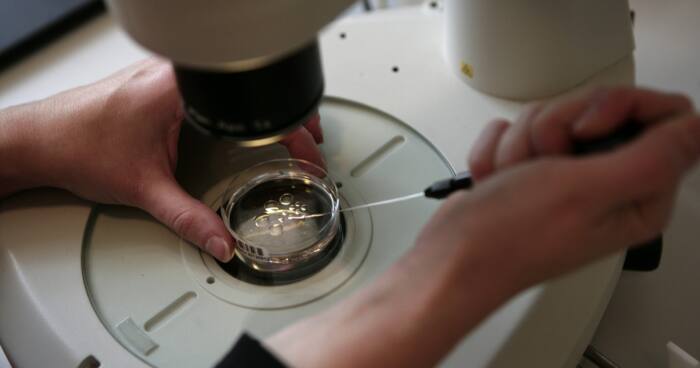 However, the same-sex couple who gave were able to conceive due to the donor's sperm are not happy with the idea of the donor seeing their child or giving him gifts according to IOL.
They had allowed the "father" access to the child for four years but now want that arrangement to end and only did it out so a sense of obligation.
They felt obligated to allow the donor access but they want the gifts and visits to end. Both parties legal teams are sure their cases are winnable.
Earlier, Briefly News reported that US rapper Kanye West didn't come to play, especially not when it comes to his children. Kanye has asked for joint legal and physical custody of his children as he goes through his divorce from reality star Kim Kardashian.
The former couple has said in the past that they have committed themselves to co-parenting their children. Joint custody doesn't mean that it's going to be a 50/50 split, Kim will probably still have the kids most of the time.
Not only that, but Kanye is not planning on paying spousal support - neither does Kim, because they feel that they are both well off and don't need to be doing so. There probably won't be an issue with dividing their assets because they both signed a prenuptial agreement.
In other news, every parent looks forward to the day his son or daughter finds love out there and starts a family. The one unwritten rule in every normal setup is that this love will come from a total stranger who has no ties to the family.
But what are the odds that a young man will go into the big world and out of the thousands of women meets, he unknowingly dates his sister?
Enjoyed reading our story? Download BRIEFLY's news app on Google Play now and stay up-to-date with major South African news!
Source: Briefly.co.za