Wedding Mixup: Mom Discovers Adopted Son's Bride Is Her Biological Daughter
- There was a moment of dilemma in China when a mother discovered that the bride her adopted son was wedding is her biological daughter
- Whereas the mother to the groom doubled up as the biological mother to the bride, the wedding was allowed to continue as the couple was not related by blood
- Simply put, the mother gained a daughter-in-law who was also a biological daughter, and her adopted son doubled up as the son-in-law
PAY ATTENTION: Click "See First" under the "Following" tab to see Briefly.co.za News on your News Feed!
Every parent looks forward to the day his son or daughter finds love out there and starts a family. The one unwritten rule in every normal setup is that this love will come from a total stranger who has no ties to the family.
But what are the odds that a young man will go into the big world and out of the thousands of women meets, he unknowingly dates his sister?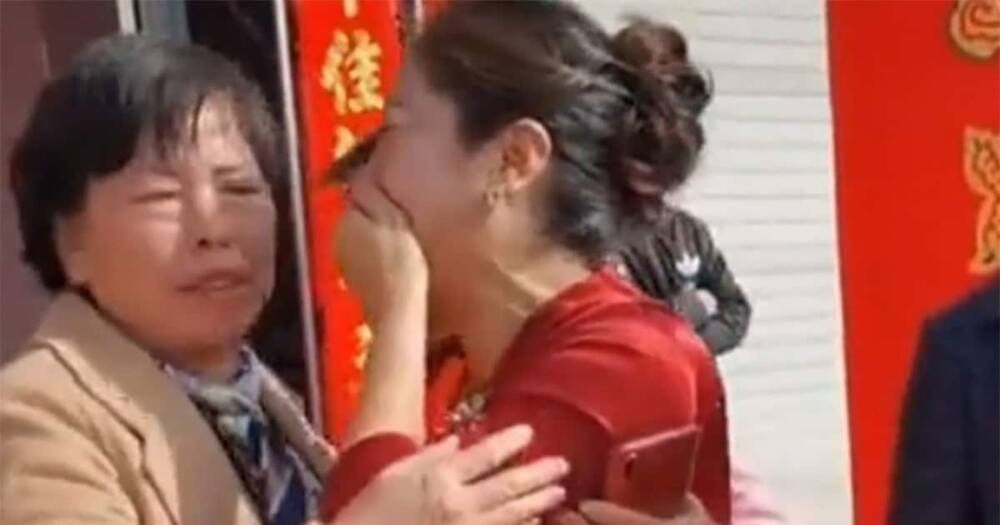 That was the dilemma in Suzhou, China, recently when a mother discovered that the woman her adopted son was walking down the aisle is her biological daughter.
According to the Oriental Daily, the woman got curious when her eyes spotted a distinctive birthmark on one of the bride's hands, a mark that had remained etched in her mind since she gave out her daughter for adoption years ago.
"Did you by any chance adopt your daughter?'' she inquired from the bride's parents.
The answer was yes, lifting the lid on a secret they had kept from their circles for over two decades. What followed was tears as mother and daughter got engulfed in emotions, fearing that she was getting married to her elder brother.
Despite the revelation and hiccup, the exchange of nuptials went on undeterred because the groom had been adopted by the bride's mother. In other words, the mother to the groom may have doubled up as the biological mother to the bride but the couple was not related by blood.
Simply put, the mother gained a daughter-in-law who was also a biological daughter, and her adopted son doubled up as the son-in-law
The incident casts a spotlight on the precarious position parents and adopted children stand especially if such information is not relayed to the respective parties early enough.
In other news, a beautiful woman celebrated her divorce and left social media users divided. While some applauded her for getting out of an unhappy marriage, others said women are celebrating talking half of their ex-bae's money and belongings.
One person wrote: "Successfully destroying a man, taking over half of what's he's worked for over the years, giving him limited or no custody to his kids is never worth celebrating in any sane society. Home wreckers."
Enjoyed reading our story? Download BRIEFLY's news app on Google Play now and stay up-to-date with major South African news!
Source: Briefly.co.za