Dixie Griffith: Interesting facts about Andy Griffith's daughter
There are hundreds of thousands of kids being adopted every single year in the United States. Celebrities such as Angelina Jolie, Madonna, and Nicole Kidman are among families who have embraced raising other people's kids as if they are biologically theirs. Dixie Griffith is one of the luckiest kids adopted into a life of fame and fortune by actor Andy Griffith and Barbara Edwards Bray.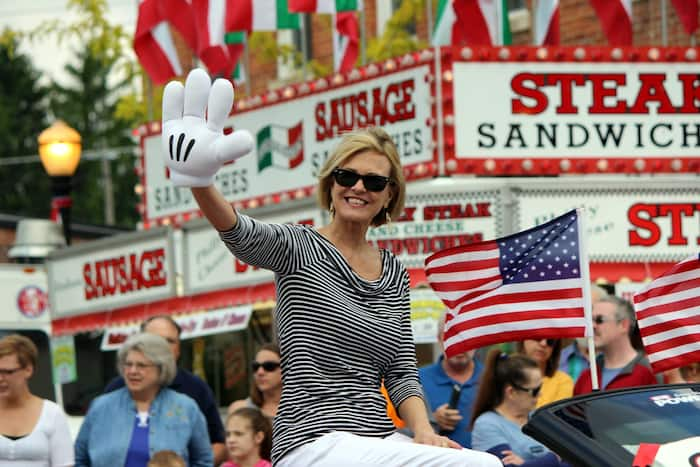 Andy Griffith was a prominent actor better known for his comic role in The Andy Griffith Show, which aired on CBS for eight years. Who is Andy Griffiths daughter? Despite having a celebrity as her dad, Dixie is closed off from the limelight, prompting many to want to know more about her. Below are fascinating facts about her life journey.
Dixie Griffith profile summary
Full name: Dixie Nann Griffith
Place of birth: North America
Dixie Griffith age now: About 61 years
Nationality: American
Ethnicity: Caucasian
Religion: Christian
Occupation: Philanthropist
Famous for: Being Andy Griffith's daughter
Dixie Griffith biography
When was Dixie Griffith born? Bearing in mind that Dixie was 12 years old when her parents divorced in 1972 (according to the mother of Dixie Griffith IMDB), then Andy's daughter was born around 1960. She was raised in an orphanage before Andy Griffith and Barbara Edwards Bray adopted her into their family.
Dixie was not the only child to be adopted by Andy and Barbara. Andy Samuel Griffith Jr., popularly known as Sam Griffith, was also brought into the family and became Dixie's adopted brother. The two had Carl Lee Griffith and Geneva Nannie Griffith as grandparents.
Dixie parents and brother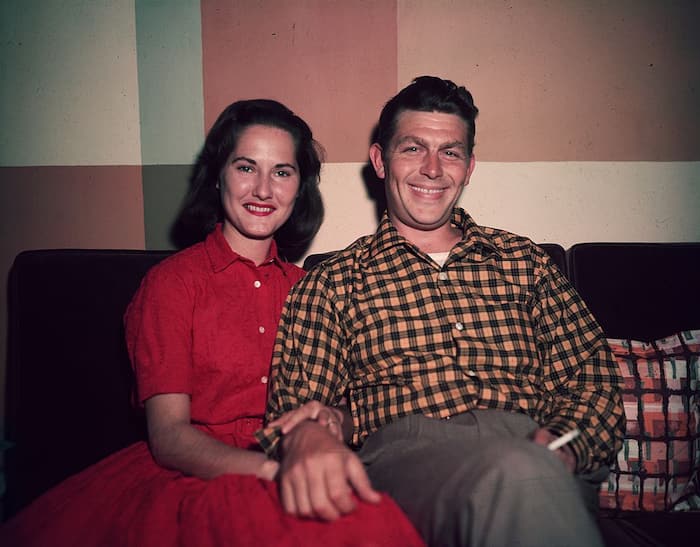 Andy and Barbara got married on 22nd August 1949 and later adopted their two kids. When Andy and Barbara divorced, Dixie went on to live with her mother, Barbara. Sadly, Barbara died on July 23rd, 1980, in Beverly Hills at 53 years.
In 1973, Andy married Solica Cassuto, a Greek actress. Andy and Solica were together for eight years before divorcing in 1981. The actor married his third wife, Cindi Knight, on 12th April 1983, and the couple lived blissfully until his demise.
Dixie's family suffered another great loss when Sam passed away on January 17, 1996. Andy Griffith Jr. was a 38-year-old real-estate developer. He was struggling with alcoholism and drug abuse for several years.
Andy Griffith passed away on 3rd July 2012 in his coastal home situated in Manteo, North Carolina, at the age of 86 years. According to his family, the comedian had suffered a heart attack. He was hurriedly buried in the family gravesite just five hours after his death.
Is Dixie Griffith married?
Due to her private life, Dixie has never exposed her relationship status to the world, both present and past. As such, no one knows who Dixie is dating or whether she is married and with kids. In the past, Dixie attended most gala events and functions with her late father.
Dixie Griffith on Andy Griffith show
Dixie's mother, Barbara, was also an actress, and she met Andy back when they were in school. Did Dixie appear on Andy Griffith Show? No. However, Barbara was featured on the show as Sharon, where she was tasked with acting a single line on the episode she appeared.
Dixie Griffith now
Is Dixie Griffith still alive? Yes, Dixie is alive. Even though her professional career remains unknown to date, it is known that Andy's daughter loves giving back to her community. She volunteers in Denver, supporting the Denver Hospice.
Dixie Griffith net worth
Andy Griffith amassed a large sum of money during his fruitful career. He was exceptional in playing various demanding roles that received lots of attention, making him one of the most sought-after characters in television during the 1960s. Andy was also a television producer, writer, country, and gospel artist, bagging a Grammy award.
Who inherited Andy Griffiths money? Dixie Griffith dad had a net worth of $60 million at the time of his passing. Being the only surviving child to the late actor, Dixie inherited her father's fortune, boosting her overall net worth. She received half of the sum, and the other half went to Cindi. Dixie Griffith today is living lavishly and enjoying her newfound wealth alongside her father's wife Cindi Knight.
Despite having a close relationship with both her father and mother, Dixie did not post any photos with them. Moreover, she is not on any social media platforms, and it is challenging to get many Dixie Griffith photos online.
9 facts about Andy Griffith's daughter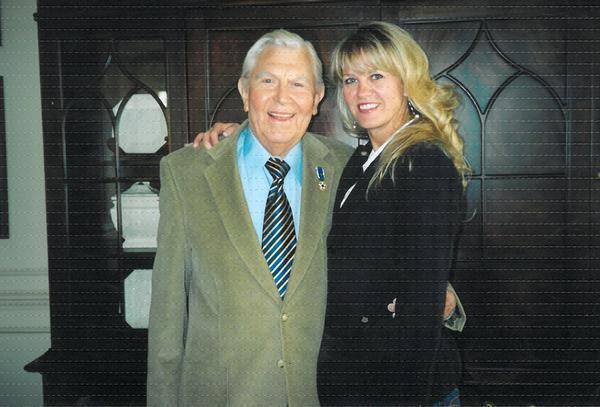 Here is a summary of top facts about Dixie:
Andy is not Dixie's biological father.
Dixie is in her early 60's.
Dixie brother Sam was also adopted.
Dixie mother and father were both in the acting industry.
Dixie's parents divorced when she was 12 years.
Dixie is famous because of her dad.
Andy's daughter is not active on any social media platform so there is no Dixie Griffith Facebook account.
After Sam's death, Dixie is the only surviving child of Andy Griffith.
Dixie enjoys $30 million worth of estate from her late father.
If not for her famous celebrity dad, Dixie Griffith would never have made it to the limelight. This is because she chooses to lead a quiet life away from the cameras, unlike other children raised by prominent people.
READ ALSO: Noxolo Grootboom bio: age, husband, house, legacy, Instagram
Briefly.co.za published Noxolo Grootboom's biography. Noxolo is a talented, skilled, hard-working, and resilient lady with a considerable influence in the entertainment industry. Read on to find out about her life journey.
Source: Briefly.co.za