Exclusive: Tebogo Thobejane Talks Life, Body Positivity and Role on 'Muvhango'
Tebogo Thobjane has been a prominent figure on social media with her banging body but she's shown that she's about more than just her good looks. The star recently spoke exclusively to Briefly News about what her hopes are and what she's all about.
PAY ATTENTION: Click "See First" under the "Following" tab to see Briefly.co.za News on your News Feed!
The lovely Tebogo Thobejane spoke to Briefly News about what has transpired in her career and how she keeps herself grounded. Tebogo has recently landed a role on the SABC soapie Muvhango and she certainly had tongues wagging when she made her debut.
There's more to Tebogo than what meets the eye. Many may refer to her as a "slay queen" but she thinks that the term is boring and shouldn't even be a conversation any more. Tebogo is empowered and wants to empower others.
When asked about her hobbies outside of being in the entertainment industry, Tebogo explained that she just loves engaging with people.
"I love the fact that as a person, I want to learn about other people and I feel like I can also give off a good energy with people. So it's always about connections with people and actually learning from each other," she said.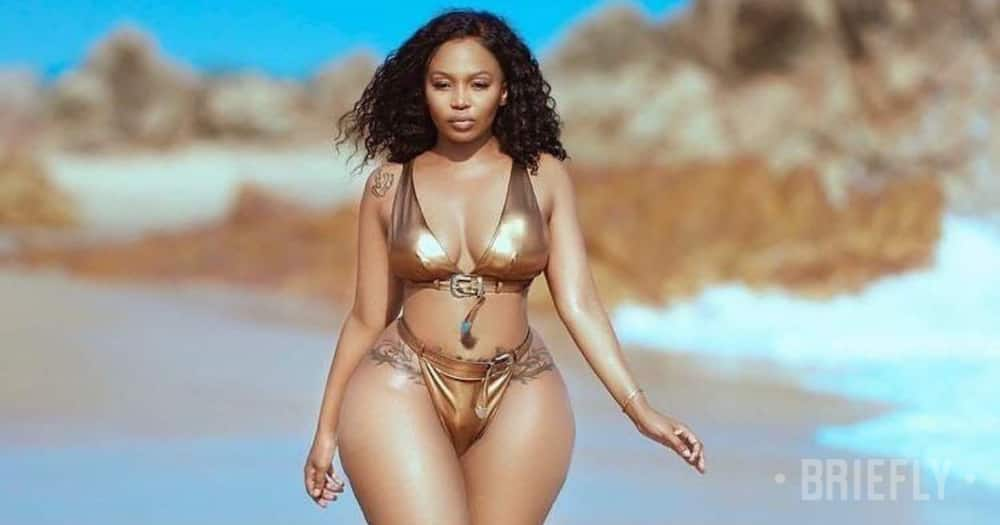 Tebogo loves working with young women and wants them to be ambitious. She wants women to start moving in the right direction.
The actress and businesswoman has a huge following on Instagram, boasting of almost 400 000 followers. However, she does not look at social media as an accurate depiction of her life, or anyone else's for that matter.
"Instagram is what you put out there, it's not reality. I don't believe that you can take Instagram and say that's how you connect with people."
"When girls look at my Instagram, it's unbelievable. Instagram has nothing to do with it but the whole goal is to get to a point where you are approachable and people can talk to you. When you actually become human," said Tebogo.
She also added that social media doesn't humanise people but it rather idolises them. Tebogo prefers to connect with people in person so she can make an impact.
Tebogo recently got a role on the soapie Muvhango and what's interesting to note is that it's in exactly the field that she studied. She told Briefly News that she received her qualification 13 years ago.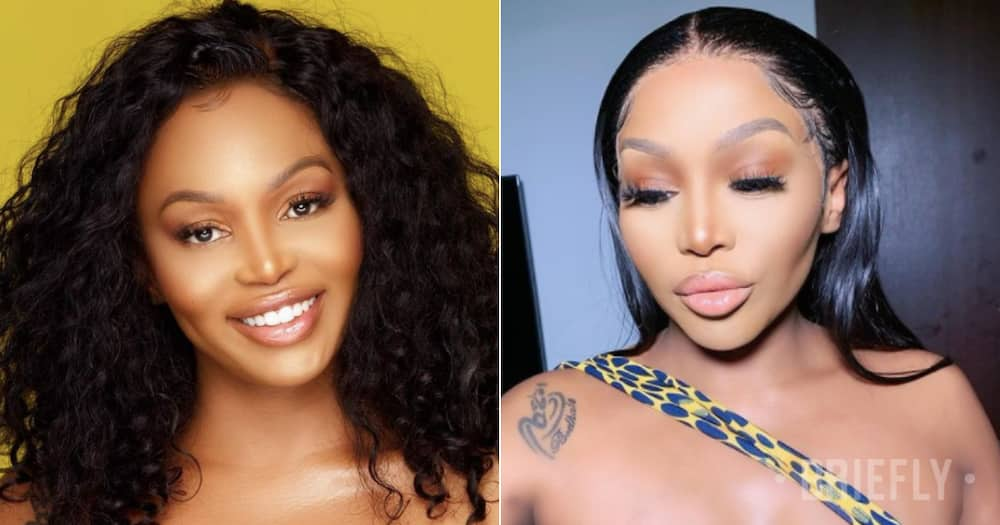 "It was amazing because 13 years later, after film school, I got my first role on TV and I auditioned for it and I actually did it genuinely," she said.
Getting the role made the actress realise that she can do anything she wants in life and this gave her a sense of accomplishment. She worked hard to get to this moment and is finally reaping the rewards.
Tebogo also touched on "age-shaming" and spoke about how some women like to put others down. She's not a fan of the behaviour and would like it to stop.
"I always say to people, you can't laugh at another woman for being pregnant or getting raped or being in a messed up situation. You can't laugh at another woman for ageing," said Tebogo.
She highlighted how she got her first role on a soapie after a decade of finishing school and that age-shaming should definitely not be a thing. Tebogo says that anything is possible.
The actress has had liposuction before, a procedure that removes excess fat from the skin by suction. She said that she had it done after she had her son and felt that she deserved it.
"It's got nothing to do with confidence. Confidence comes from inside, whether or not you get your body done. If you don't know your mind, you will always be insecure," she said firmly.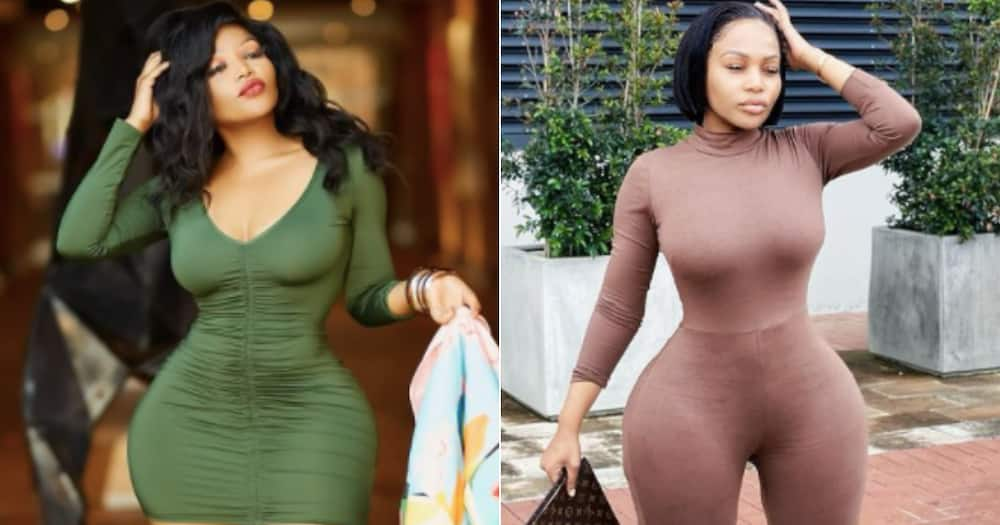 She has a fashion line titled Bofa, which caters for women. The clothing works to keep things tight underneath your clothes, they have waist trainers and corsets. The brand also produces leggings.
Tebogo's father, the late Obed Thobejane, was the founder of Principal hair products and when asked about if this influenced her decision to become an entrepreneur, she said that she grew up knowing about business.
"Herman Mashaba and my dad were best friends back in the day. So I grew up in an entrepreneurial system. What's crazy is that my sister is not the same. She's an artist," she explained.
Tebogo used to have an OnlyFans account, but she doesn't want that to define her. She didn't want to speak much on it and said that it was something that happened and it's done.
"It happened and it's not that serious. It's like being judged for who you were before and it's based on the fact that people like to sexualise women. I hate that narrative," she said.
Speaking about her career highlight, Tebogo says that there's something behind the scenes that's in the works. Something amazing has just happened for her but she can't divulge details yet. Guess the people have to keep an eye out for her.
In similar news, Briefly News reported on Bonang Matheba's adventure of being an entertainment icon in Mzansi. Bonang Matheba has been in the entertainment industry for over a decade and she has made her mark in the business.
Bonang has paved the way for herself and had humble beginnings. She even received the name "Queen B", which is the same nickname as Beyoncé Knowles-Carter. Briefly News takes a look at Bonang's journey through fame and how she turned herself into a household name in the process.
Enjoyed reading our story? Download BRIEFLY's news app on Google Play now and stay up-to-date with major South African news!
Source: Briefly News