Eco-Activist Take Environment Minister and ArcelorMittal to Court As Vaal Residents Choke on Polluted Air
Eco-activists are gunning for Environment Minister Barbera Creecy and SA's largest steel producer ArcelorMittal
Residents in the Vaal have been breathing in toxic air for years as a result of ArcelorMittal's steelworks plants
The steel producer was previously found guilty of contravening Vaal residents' right to a healthy and safe environment
VAAL - Forestry, Fisheries and Environment Minister Barbara Creecy and steel producer ArcelorMittal South Africa (Amsa) are in the line of fire over the dirty air in the Vaal.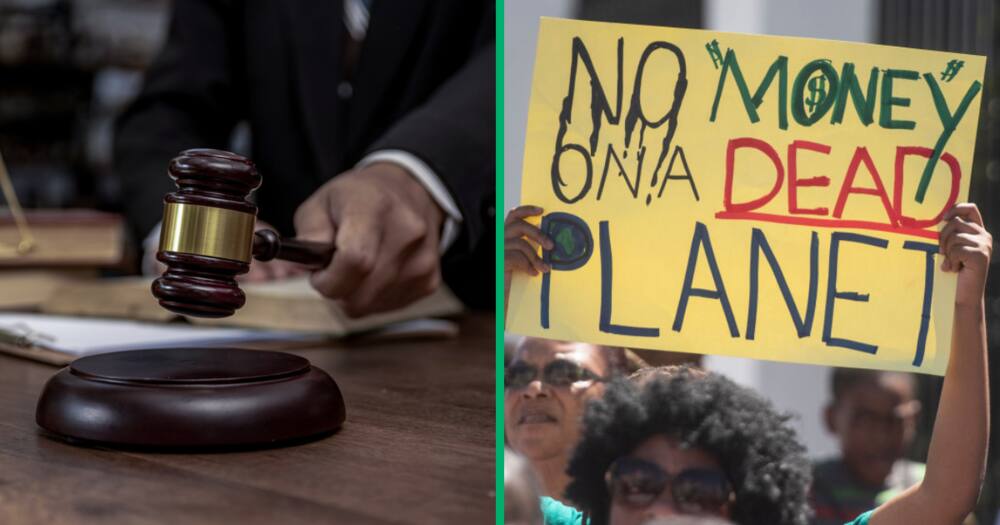 Environmental justice groups have taken on the mantel of fighting for the constitutional rights of Vaal residents who are choking on air polluted by AcerlorMittal's plants.
This comes after Creecy and the National Air Quality Officer (NAQO) allegedly gave ArcelorMittal a pass on meeting air quality standards while permitting air pollution for almost two decades, Daily Maverick reported.
Eco-warriors head to Pretoria High Court
The fight is being taken to the Pretoria High Court by eco-justice groups the Centre for Environmental Rights, the Vaal Environmental Justice Alliance and groundWork.
The application argues that slap-on-the-wrist actions over pollutants spilt into the air from Amsa's Vanderbijlpark steelworks in Gauteng are unlawful. Additionally, it infringes on the residents' section 24 constitutional right to an environment that is not harmful to health and well-being.
ArcelorMittal charged with breaking environmental laws
This isn't the first time ArcelorMittal will face legal action for its polluting practices. Considered one of South Africa's largest polluters, the steel producer was charged with breaking several environmental laws in 2019.
The court found the company guilty of degrading the air quality on three separate occasions and contravening section 24 of the Constitution, Mail and Guardian reported.
Meet Makoma Lekalakala: The activist who killed the R1tn Russia South Africa nuclear deal
In another story, Briefly News reported that few people could say they fought corruption and won. But Mokoma Lekalaka, an environmental activist from Soweto, did when she challenged the controversial nuclear agreement in 2017, together with fellow activist Liz McDaid.
The renowned environmental justice activist unveils her obstacles and successes in an exclusive interview with Briefly News.
At a very young age, Makoma Lekalakala experienced a challenge that many young people living through apartheid did. In the 1970s, at the height of civil unrest in Soweto, a young Makoma was forced to quit school and enter the working world.
Source: Briefly News