Elon Musk On World's 1st Humanoid Artificial Intelligence CEO Robot to Run a Company
The first world humanoid Artificial Intelligence CEO robot to run a company has been unveiled
The robot called Mika is designed to make strategic decisions and will serve as the company's face
The appointment of Mika further gives credence to concerns recently raised by Elon Musk on AI
Dave Ibemere has over a decade of experience covering tech, energy, stocks, investments, and the economy.
Mika, a humanoid AI robot, has been appointed as the new Chief Executive Officer of Dictador, a Colombian rum brand.
This is the first time a robot will sit on the company's board and make strategic decisions.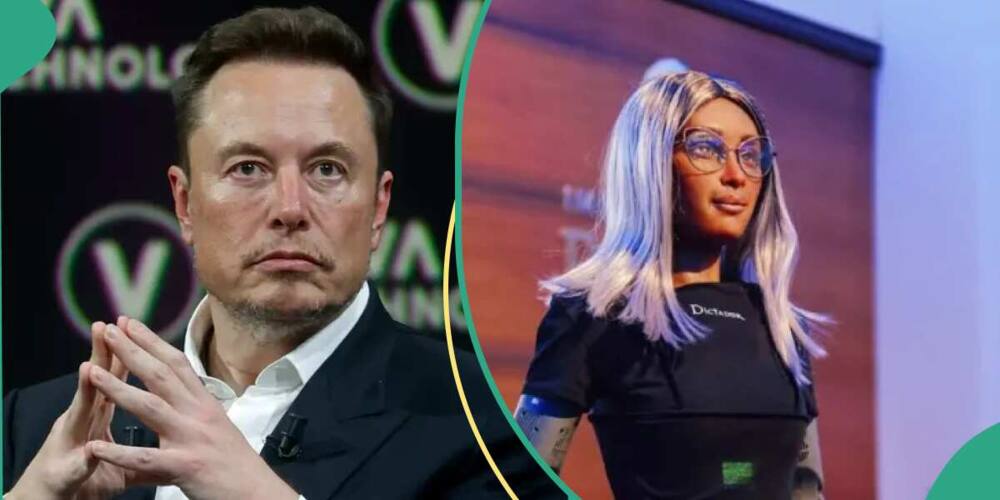 What to know about robot CEO and job description
Mika was developed by Hanson Robotics and customized by Dictador to represent the company and its values.
She can make data-driven decisions quickly and accurately and is trained to be unbiased and strategic. BusinessDay reports.
As a board member, Mika will lead Dictador's Arthouse Spirits DAO project and communications.
Mika will also be the official face of the company.
Elon Musk on AI
Mika's appointment as CEO again raises several questions about the future of corporate leadership and jobs.
At a meeting with British Prime Minister Rishi Sunak, CNN reports that Elon Musk declared artificial intelligence "one of the most disruptive forces in history.
Musk unpacked several predictions for AI, including a future where no jobs would be necessary and AI companionship would be one of the highest forms of friendship.
His words:
"AI will be a force for good most likely. But the probability of it going bad is not zero percent."
"A referee is a good thing. I agree with the vast majority of existing regulations. "
Man turns his business idea into millions with ChatGPT
Meanwhile, Briefly News previously reported that a man had shared how he turned his business idea into multi-millions using ChatGPT.
Jackson Greathouse Fall, a brand designer, said on Twitter how he gave the Chatbot a $100 budget and asked it to turn it around.
After many queries, the Chatbot asked Greathouse Fall to launch Green Gadget Guru, offering products and tips to help people live sustainably. Along with other AI tools, such as image-generator DALE-E, he said he managed to raise about $1,378.4 for his company in one day.
Source: Legit.ng