7-Year-Old Boy Swims for 1 Hour to Save Dad and Sister, 4, After Being Stranded in Raging Waters
- A father, Steven Poust, and his two children were out boating when tragedy struck and left them staring death in the face
- While the father struggled to hang onto his youngest child - a four-year-old daughter named Abigail - his son Chase swam to the shore
- It took the seven-year-old an hour to reach land but he managed to find help for them and the story ends well
PAY ATTENTION: Click "See First" under the "Following" tab to see Briefly.co.za News on your News Feed!
Steven Poust was enjoying a boating outing with his two children, Chase, 7, and Abigail, 4, on the St Johns River in Jacksonville, Kentucky when things took a dramatic turn.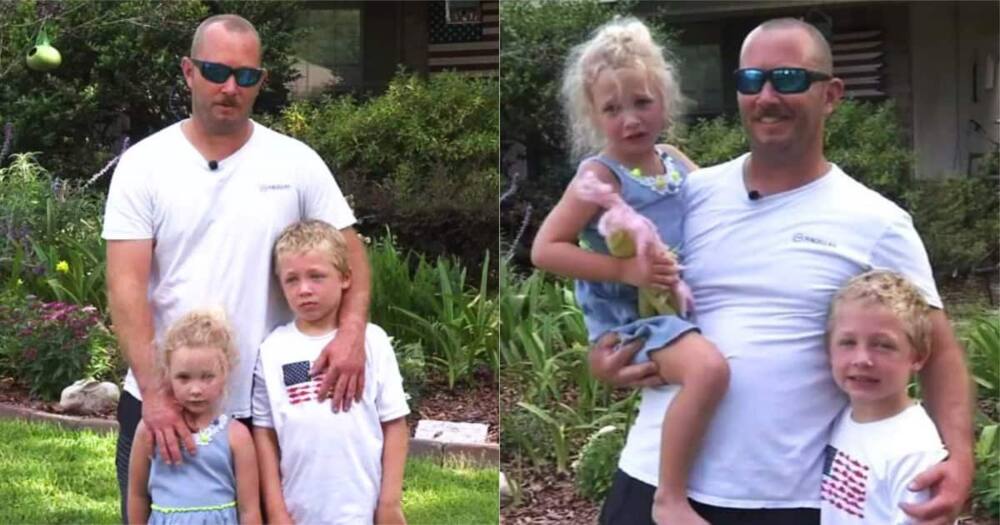 According to Steven, he had tethered his boat to an anchor when four-year-old Abigail was thrown overboard as strong currents rocked their vessel.
When Poust jumped into the water to save his children, he instructed seven-year-old Chase to swim back to the shore while he struggled to go after Abigail.
"I told them I loved him because I wasn't sure what's going to happen," said Poust.
As much as the little girl was wearing a life jacket, the waves kept pushing her farther into the water, making it tiresome for her father to get to her.
CNN reports that Chase swam for a whole hour before reaching the shore, adding that he floated on his back while paddling as a way to preserve his energy.
"The current was going the opposite way of going to the boat and the shore so it was very hard to swim that way," revealed Chase.
By the time he reached the shore and sought help, his dad and sister had drifted over two kilometres away from their boat.
PAY ATTENTION: Never miss breaking news – join Briefly News' Telegram channel
The Jacksonville Fire and Rescue Department (JFRD), aided by other agencies, swung into action and managed to save the father and his daughter.
"We had every resource we could have possibly had coming quickly and we're happy to say all three have been recovered, and all three are doing well," said the JFRD spokesperson Eric Prosswimmer.
Poust remains grateful that the seven-year-old braved the challenges and made it to shore in one piece to save their lives.
Another rescue of a young girl
In more news from Briefly News about miraculous rescues, a young girl has escaped what has been described as one of the biggest boat tragedies involving migrants at sea.
The 17-year-old girl was recently found alive aboard a boat that floated at sea with no direction for more than three weeks, according to the BBC. Daily Beast reports that the girl, identified as Aicha, was one of the few people who survived the Canary Islands sea tragedy - only three made it out alive.
It however took Aicha 10 days of medical attention before she regained full consciousness.
The Ivory Coast teen, who had left her hometown in November 2020 en route to Mauritania, was rescued by an unidentified crew of the Spanish Airforce, with whom she'd be staying.
It is said that the only person that had knowledge of the dangerous journey she had embarked on was her elder sister. It was not however stated if the said elder sister consented or made any frantic effort to dissuade her.
Enjoyed reading our story? Download BRIEFLY's news app on Google Play now and stay up-to-date with major South African news!
Source: Briefly.co.za