Taxi drivers turn into bus owners: How 10 men now own a lucrative business
- The success story of the 10 founders of Mlalazi Trading is one for the history books
- They went from being taxi drivers to owning a lucrative bus transport company
- Now, they can add five more busses to their fleet
PAY ATTENTION: Click "See first" under the "Following" tab to see Briefly news on your News Feed!
In 2011, the 10 co-operatives of Mlalazi Trading struck gold when they were offered the opportunity to start the company with the help of the Department of Transport as part of the transformation policies.
When the department approached them with the idea, all 10 men were working as taxi driver and they had no money to start their own companies.
"There were many hassles involved with that process though and in 2014, we collectively decided to apply for funding to buy eight buses. We went straight to Ithala because we knew it is the only bank that caters for the needs of the black market," TimesLIVE quoted Thamsanqa Ngcobo.
The men's application was successful, but their business did not take off and they almost had their busses repossessed.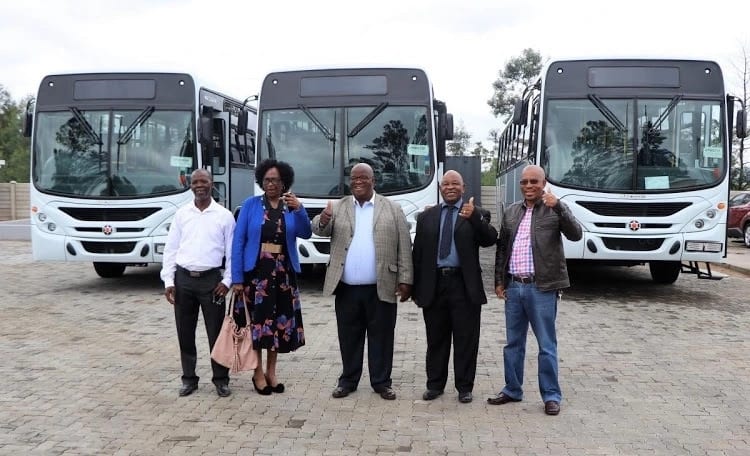 READ ALSO: Horrific video shows man getting robbed in broad daylight while people watch
Luckily, they managed to get an extension on the repayment period and things have gone better since.
In fact, Briefly.co.za learned Mlalazi Trading walked away victorious at the 2018 Ithala Business Achievers Awards, which led to a major investment deal.
The group would add five more busses worth R10.5 million to their collection after Ithala Development Finance Corporation (IDFC) gave them the necessary funding.
As for how they feel about the new busses, Ngcobo added it was the start of great things for Mlalazi Trading.
What are your thoughts on the success story of these 10 men? Leave us a comment on our Facebook page or inbox us your story and we could feature it.
To stay up to date with the latest news, download our news app on Google Play or iTunes today.
Top 5 richest men in South Africa on Briefly. Everyone, quick: off the top of your head, name a billionaire. Now, think hard and name two or three South African billionaires. How about more? Don't worry, we have gathered this extremely interesting information for you!
Source: Briefly News